THE obvious thing to write this week would have been the sad departure — after his last home game later today — of Steven Gerrard. However, there will be a deluge of articles elsewhere giving Steven's final act in a red shirt the warranted coverage.
Besides, I've already written a relatively balanced but divisive piece on this already. Suffice to say, it will be an emotional day for us all, Gerrard included, and I sincerely hope he gets the send off he deserves before, during and after the game against Crystal Palace.
Let's face it, we owe the annoying south Londoners a tonking, and a repeat of the 9-0 scoreline in 1989, with a hat-trick of Gerrard penalties, wouldn't go amiss. Hopefully, we'll see him back at Anfield one day, perhaps even as manager if his ambitions and complex psychological make-up allow.
In football, sentiment notwithstanding, it's often better to look forward than back; which brings me to next season.
Though we can't be sure, with Kenny Dalglish's ruthless Boston clipping still in mind, it appears that the Reds' owners will stick with Brendan Rodgers. On balance this would probably the right decision, despite the conundrum that is the apparent availability of Jurgen Klopp.
This has been a strange, if ultimately fascinating season which has to be placed in oodles of context. The immediate starting point — a heartbreaking title near miss this time last year — has muddied the waters of the disappointing likelihood of a fifth-placed finish and two exits at the semi final stage of domestic cups.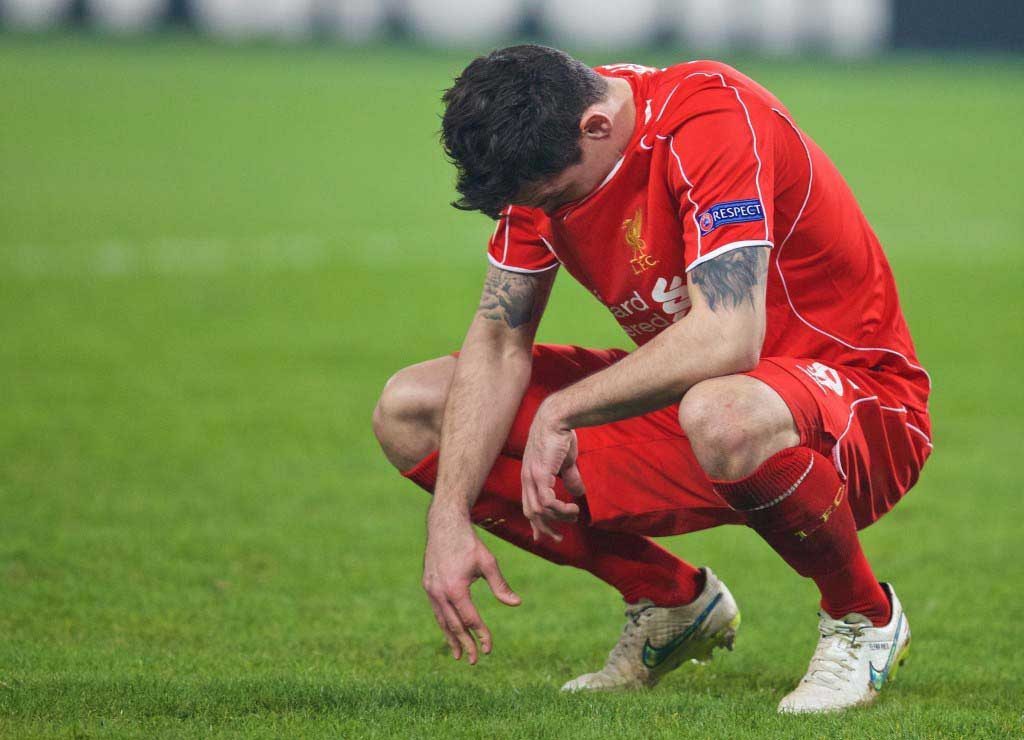 Europe too brought only dismay as we dropped out of first the Champions League, and then the Europa League.
With the exit of Luis Suarez compounded by a season-long absence, bar a few games, of Daniel Sturridge, Liverpool have clearly been impotent up front. The apportioning of the £75m Suarez fee across a suite of new young players has yet to realise any semblance of worth.
Recruitment mistakes have been made, with Rodgers and the transfer committee rightly blamed in equal measure for the respective unsuccessful signings. Balotelli and Lambert are unmitigated errors; the poorest imaginable solutions to filling the gaping hole left by Suarez.
Lallana and Lovren still have much to prove in terms of fitness and reliability respectively, with the size of their fees still posing serious questions. Can, Markovic and Moreno, necessarily in that order, have shown signs of promise tempered with dips in form typical of young players barely 20 years old, dealing with a new language and culture and potential home-sickness. The jury remains out on all of them but hope abounds.
A lack of transparency on the way Liverpool operate their transfer business makes it difficult to lay the blame at one specific door but the biggest blunder of all; the hiring of a Balotelli totally unsuited to Brendan Rodgers' trademark style of play smacks of confusion brought by too many cooks spoiling the broth.
Inextricably linked to this was the failure to secure the signing of Alexis Sanchez, the latest example of the club's inability to nail down identified targets, and the ensuing last-minute panic that brought the Italian to Anfield against the stated wishes of the manager.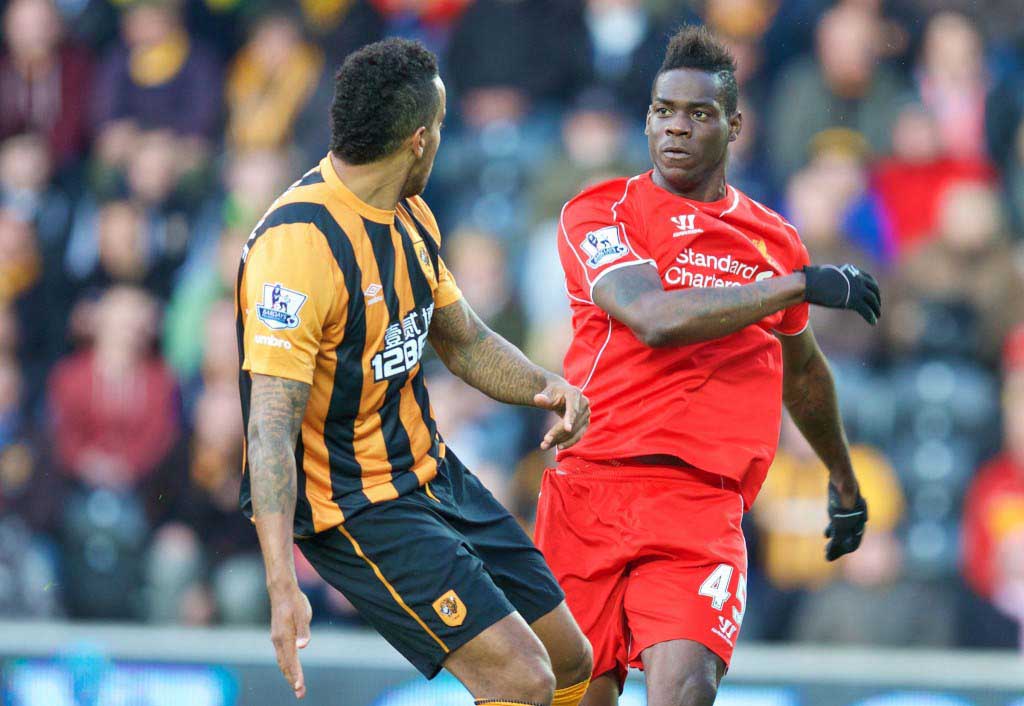 Until Liverpool FC can cast off the impotent, defeatism that repeatedly cites as an excuse the lure of London and/or the financial clout of Manchester, whoever is in charge will struggle to win at cards against a loaded dealer's hand. The same applies should the owners opt to twist rather than stick in the manager stakes when names like Klopp and Diego Simeone are bandied about as viable alternatives to Brenno.
Would they realistically come to Liverpool given our recent track record in securing our targets?
If FSG are sticking to a policy of low-balling on fees and wages, then Rodgers' proven ability to develop young players should keep him in the manager's chair for at least another season. The above mentioned youngsters will surely benefit from a year's worth of experience, feeling more settled and the retention of the man who apparently brought them to Anfield.
Lovren, who has shown some signs of improvement of late, can't possibly have a worse season than his debut campaign. Lallana, with the benefit of a decent pre-season and better luck with injuries throughout, will surely have a greater impact once we reach August 9.
In short, there is potential for half a team of new recruits to make quantum leaps in effectiveness and impact. A change at the top might be counter-productive and spark all the usual talk of three and five year plans. I'm too impatient for all that shit again.
The absence of Suarez on its own was always going to have a negative effect, but teamed with a horrendous sequence of injuries to Sturridge, has robbed this Liverpool team of half its goals. Currently last year's 101 plays this season's 50 if you want that in stark black and white. The upside is that on the face of it, this glaring problem is easy to address.
Buy a top-class, proven striker to supplement a returning (hips allowing) Daniel Sturridge, incoming Divock Origi, and rumoured back-up target Danny Ings. Buy a reliable 20 goals-a-season man and you have a quartet to get Coutinho's creative juices flowing. Above all, stop being short-sighted mingebags; forget any misgivings about loyalty and keep Raheem Sterling at all cost.
Never mind "The Liverpool Way"; return to the old Liverpool maxim, often quoted by Bob Paisley and Ronnie Moran — "never sell your best players". At the same time, ease the pressure on Henderson and Lallana and watch them chip in with a further eight-10 goals apiece.
Problem solved — if you can stop making excuses, sign a big cheque and offer decent wages in tandem with a vision of what it can mean to wear the Red shirt and the idolatry from the crowd that can bring. If the likely foreign prospects are not wholly au fait with the history of wearing the famous Liverpool "number 7" or into getting the Kop bouncing like Fernando Torres once did, sell them a career move to Barcelona via a two-year lay over at John Lennon Airport.
In attacking adversity, Rodgers has improved our defensive record this season, not least through the post-Christmas transformation of Simon Mignolet. The change to three at the back, something that might not be intended to last, was brilliantly innovative and saw 13 matches unbeaten with 10 wins.
A league table for 2015 alone has Liverpool accruing a title-contending point's haul, whether you like Rodgers or not. Had he not been deprived of two key architects of that improvement, Sakho and Lucas at a critical time of the season, we'd probably be contesting fourth place.
All this needs bearing in mind when considering the immediate future. Other obvious additions to the squad would be a right back with attacking flair to replace the departing Johnson and a sub goalkeeper to keep Mignolet on his toes.
If James Milner, as expected, comes in on a free to bolster wide midfield and add some much needed experience, it still leaves room for one more addition to fill the role of icon. I'd try to persuade Andrea Pirlo to let his Christ-like presence be the symbol of our resurrection next season. If Ian Ayre is sceptical on how realistic that is, then I'd recommend an opening negotiation gambit of "Remember Istanbul, mate?"
Finally, so Steven Gerrard won't be around in July when the squad return to training in the summer. Without doubt he leaves a massive hole; some big shoes to fill, and a dent in shirt sales with the departure of this Liverpool idol.
However, I'm convinced Brendan Rodgers will, and must, see this as an opportunity to build a team entirely in his image. Without having to compromise Gerrard's ageing limbs, lack of pace and mobility, Rodgers can finally pick the team he wants.
I'm not convinced that's been the case throughout his three years in the dug-out with the looming presence of the skipper hanging over him. Initially, Rodgers' flimsy managerial record made an obvious ally of Gerrard in his first season, and his fading yet talismanic gifts were employed to the maximum amid the heady days of last spring but this season Gerrard's dying light has cast a darkening shadow over the pitch.
In the dressing room too, one suspects the issues surrounding his refusal of a new contract can only have added to the pressures of the autumn.
It is the end of era at Anfield today as we say good goodbye to a bona fide great; a legend worthy of the name. Sing his name to the rafters and applaud him until your palms are raw. Console yourself though that the sadness is that we're bidding farewell to a player who peaked six years ago and that Liverpool's history is littered with stories of the greats moving on and replaced by new idols.
It's down to FSG, and all their employees including Brendan Rodgers, to sell a vision to the men already at Anfield and those outside that the Kop is waiting for a new hero.
As Stevie himself would say: "All the best."
READ: WHERE'S THE GOOD IN GOODBYE?
[rpfc_recent_posts_from_category meta="true"]
Pics: David Rawcliffe-Propaganda-Photo
Like The Anfield Wrap on Facebook