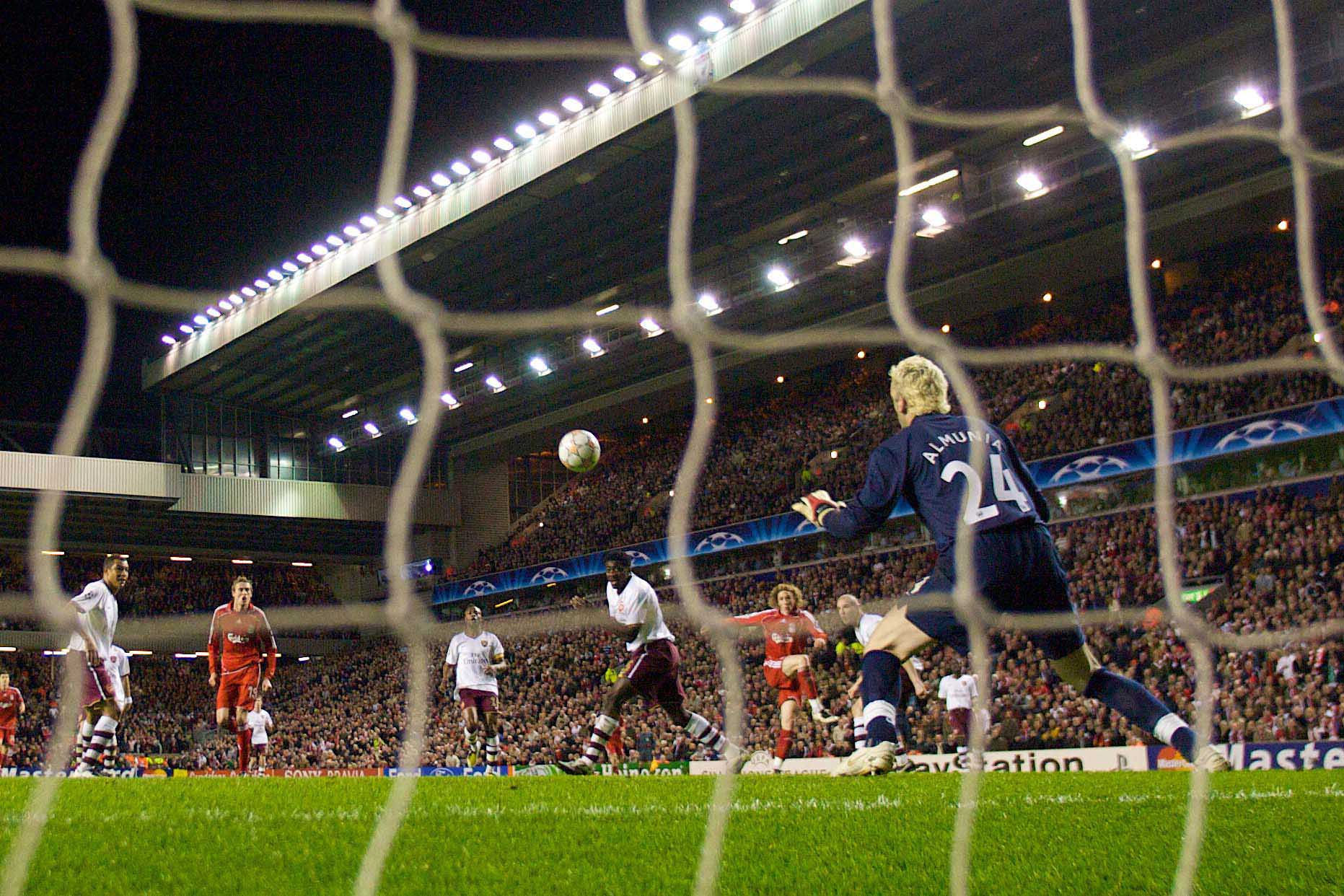 I MADE myself really miserable the other day, writes PHIL BLUNDELL. In the midst of that charity game at Anfield on Saturday, I decided to go back and watch what was – for me – Fernando Torres's best strike in a Liverpool shirt.
The goal in question was our second in a 4-2 victory over Arsenal in the quarter final of the 2008 Champions League – a long ball was won by Peter Crouch, Torres gathered the flick on, turned Kolo Toure and blammed it into the top corner past a hapless Manuel Almunia. The Spanish keeper didn't even bother moving.
It's about four minutes and 15 seconds into this:
You're probably reading this thinking the reason for my misery is related to Fernando Torres. Well, you'd be wrong, he was rubbish after he left us so there's nothing to be miserable about.
There were plenty of big European nights in that spell and the Arsenal game stands out above all of them — I've no real reason for this; it was a quarter final. We got knocked out in the semi-final and after Arsenal went 1-0 up through Abou Diaby I stormed out to the toilet, punched a wall and went on a long rant about the stupidity of playing Steven Gerrard on the left of midfield to fit Peter Crouch in.
So I spent a quarter of my favourite Anfield European night fuming. Bit odd that.
But then, you've got a Sami Hyypia bullet, THAT Torres goal, a 10-second spell where the whole of the ground was urging Mascherano to take a yellow when Walcott was running through, Emmanuel Adebayor's victory dance, Ryan Babel just deciding that running straight at goal was the way to go and winning a penalty, Gerrard cool as; picking out a spot Almunia couldn't reach, and then finally Cesc Fabgreas treading water as Manuel Almunia decided to give Babel three quarters of the goal to side foot the ball into to seal the victory.
Simply put, it's my favourite night in Anfield after the Chelsea semi in 2005. But in 2005, we were David playing Goliath. Over the next few years we'd evolve into Goliath; and what a journey that was. Some would say the peak was Real Madrid the season after the aforementioned game, and they would be spot on. But 1-0 up from the first leg and 2-0 up at half time, we were never in trouble.
Against Arsenal we were 10 minutes from going out.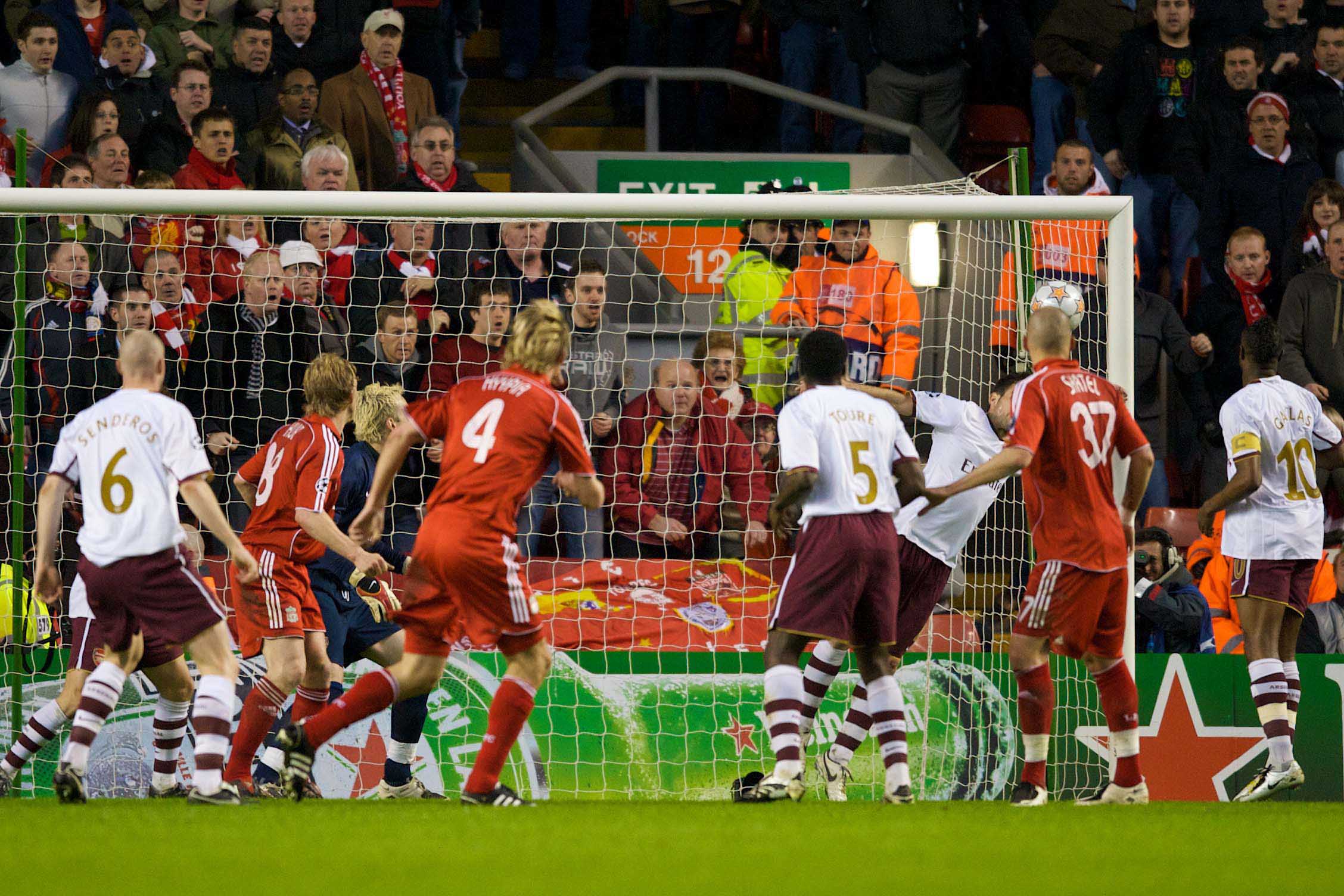 Under Rafa Benitez we went on a journey from being a bang average Premier League team to one of the top sides in Europe — and we didn't half have some fun along the way. In 2007 we'd win in the Camp Nou, be so cosily up in a quarter final first leg that Dirk Kuyt could take an injury-time booking for refusing to go 10 yards for a PSV free kick so he missed the irrelevant second leg, win a penalty shootout against Chelsea and then lose a final against Milan that we probably shouldn't have.
2008? The Champions of Italy disposed with 3-0 on aggregate, the Arsenal game, and then an extra-time defeat to Chelsea in the semi-finals, which is something I'll never ever forgive that Ginger Norwegian Tit for. I don't refer to him by name. Ever.
2009 would be the end of it. A 5-0 aggregate victory against Real Madrid followed by an absolute tactical dismantling in the first leg by Hiddink's Chelsea, an early 1-0 Torres lead was turned in to a 3-1 deficit. We had a good crack at turning it round with a mental 4-4 in the second leg but it was a bridge too far. That's the last Champions League knockout game we played. April 2009. Nearly six years ago. That's two years more than that spell in the big time lasted.
In that time we had some absolutely brilliant nights — memories we'll cherish forever, stories we will tell the kids and the grandkids. Since then, we've been ravaged by those two shysters and we're still in the process of trying to build back up towards getting those sorts of nights back to Anfield on a regular basis.
And this is where I became depressed. I started to question everything; thinking too much about things. We were one of Europe's top clubs and that's what we want to be again, if you're one of Europe's top clubs then — by definition — you will go well in the League given that all four of this country's representatives were knocked out by mid-March. To be one of these top teams then you need two things: a top manager and the best players.
I believe we've got a manager who has showed himself as being able to go on to be someone worthy of a side of that level. And playing wise we've got a young, progressive squad that could develop with him. Emre Can, Lazar Markovic, Jordon Ibe, and Raheem Sterling are supplemented by the slightly older players, like Jordan Henderson, Daniel Sturridge and Philippe Coutinho. That's a very strong set of players with their best days ahead of them — a set of players we should strive to keep together.
Thinking about that was the problem. Keeping them together. The papers have been full of a back and forth between Raheem Sterling's people and Liverpool's in the last few days and it's not pretty.
It doesn't really put either in a particularly good light if we're being honest; a 20 year old wants wages befitting an experienced international footballer who's consistently performed at the top level for years. Liverpool look as if they don't really mind about letting one of football's top players leave because they'll get a big bag of money.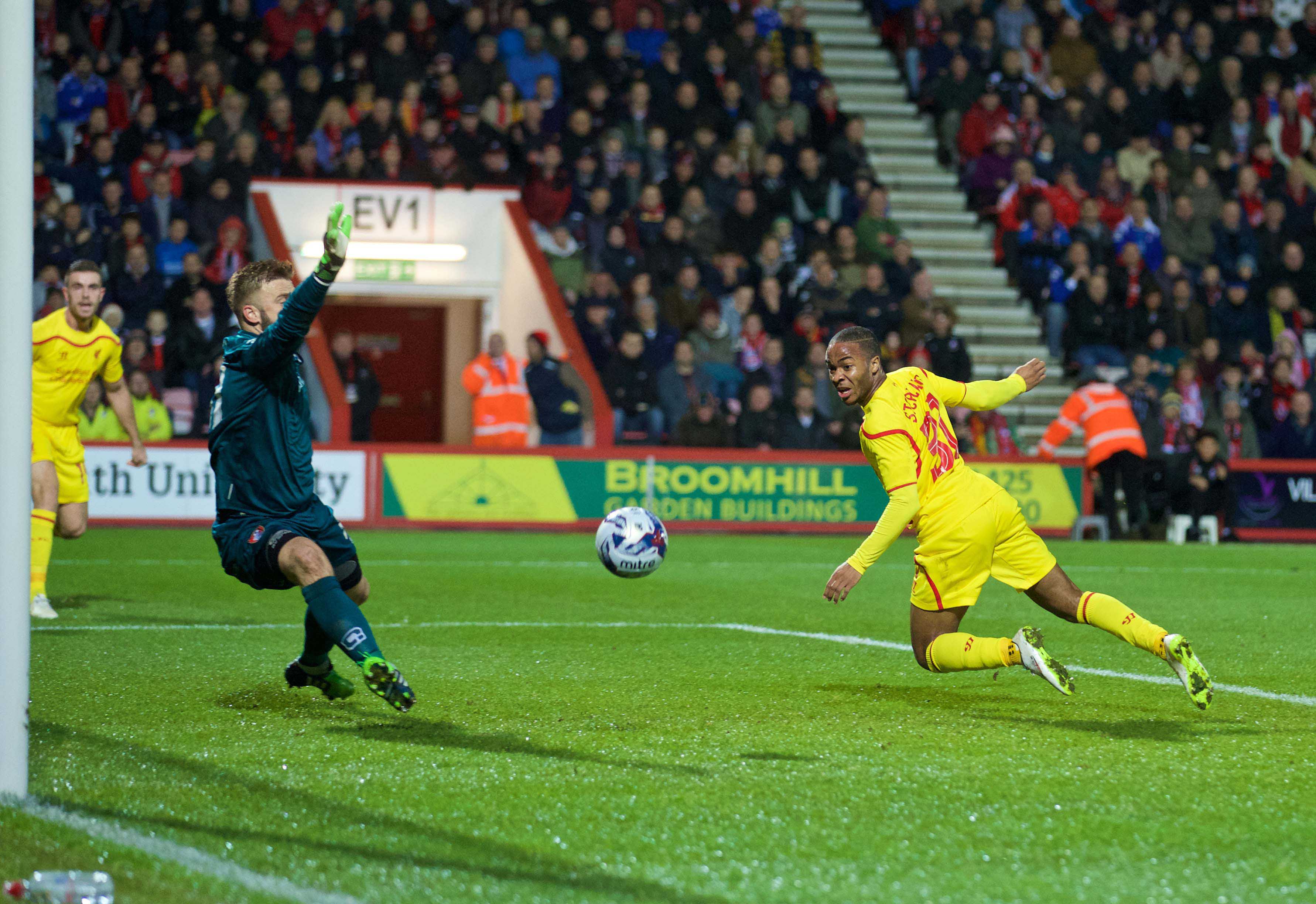 Liverpool might not mind. But I mind. I mind that the ambition of the club doesn't stretch to wanting to keep a frankly scary prospect. There are probably some people reading this right now going: "He's not that good." People seem to be doing that of late. Sorry, he is.
Have a look around all of the 20-year-old footballers in the world and name me three better. In fact, no, scrap that, give me a better one. You aren't getting one. And he's going to get better.
What does losing that player say to the wider world? It says we aren't really that interested in being the best. We can go out and get another footballer who will do a job but won't be as good. He'll probably be a young prospect. And then eventually you lead yourself to a position where footballers look at Liverpool and think: "Well, they're selling their good players, why would I want to go there?"
The best footballers don't sign for clubs who routinely sell their best footballers. Because then you become Arsenal and develop their inertia. If I'd had to endure what Arsenal's fans have had to put up with for the last 10 years — being so close yet so far — I think I'd have gone on a murderous rampage by now, never mind punching walls.
Hopefully it's just a big game of brinkmanship, the player signs and he's here for years to come. Because losing Sterling could send out a horrible signal about what we are as a club. I really, really hope that that isn't what we are.
Be ambitious. Be Liverpool. FSG, give us back what we had only a short period ago. Ultimately, we want to be Goliath again. And you know what? We're considerably better today than we were in March 2005. It won't take much, just want it. Please, want it.
Give Sterling what he wants — and send a message to everyone that we're Liverpool and we're going back to the top. The alternative is too grim to consider.
[rpfc_recent_posts_from_category meta="true"]
Pic: David Rawcliffe-Propaganda-Photo.
Like The Anfield Wrap on Facebook