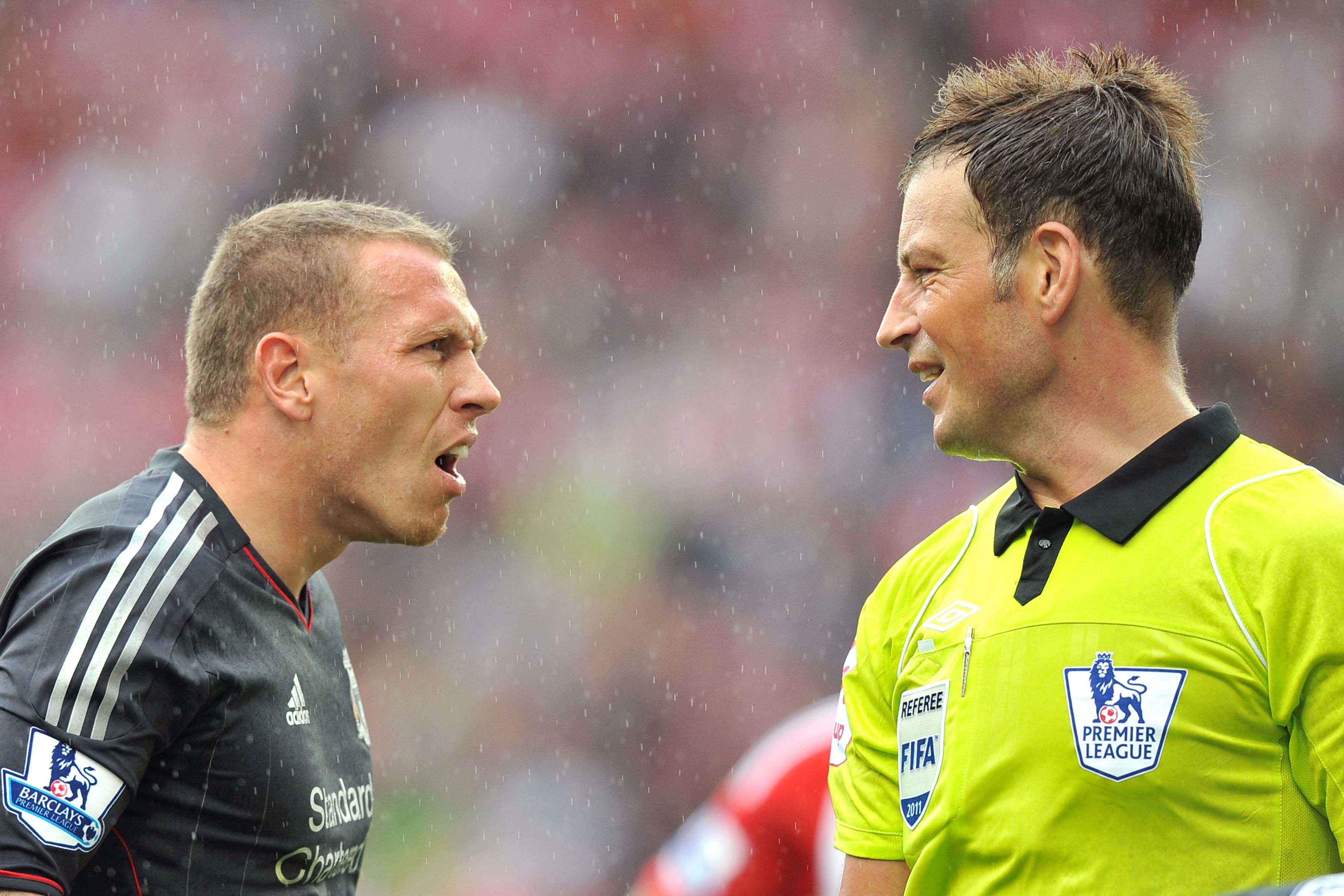 POST-Arsenal, heads had gone. Everywhere I looked, heads had gone.
Not quite everywhere. Everywhere's harsh. And the madness has been tempered slightly by victory at Blackburn. But one of the ways you know heads have gone is because Paul Tomkins writes something very sensible about how heads shouldn't go, about how hard it is to be Liverpool and how hard it is to genuinely compete in a recurring manner for Liverpool and has been since around 2005.
Paul's right. He is very right. It's really hard.
What happens is Paul writes something and because we all comment on the same events I tend to then write something which references Paul as I like his work and think it is important but then puts a bit of a rallying cry on and argues we should reject failure and push for success. Yeah? Yeah. Nah. Not this time.
We need to embrace failure. Only one man wins the 100m at the Olympics. Only one side wins the league.
We need to make failure our friend. We need to acknowledge that we will fail over and over and over again. In all aspects of what Liverpool FC do, we need to acknowledge that to compete is to fail.
But we need to be crystal clear — we should never fail to compete.
There's an idea around, one very popular among Liverpool supporters; a hangover from a reality which appeared midway through the previous decade. It appears Liverpool made this idea club policy in the summer gone. It is this:
You can play for and plan for a top four finish and not genuinely try to win the league — not try to genuinely compete. This is now almost certainly wrong, if it was ever right.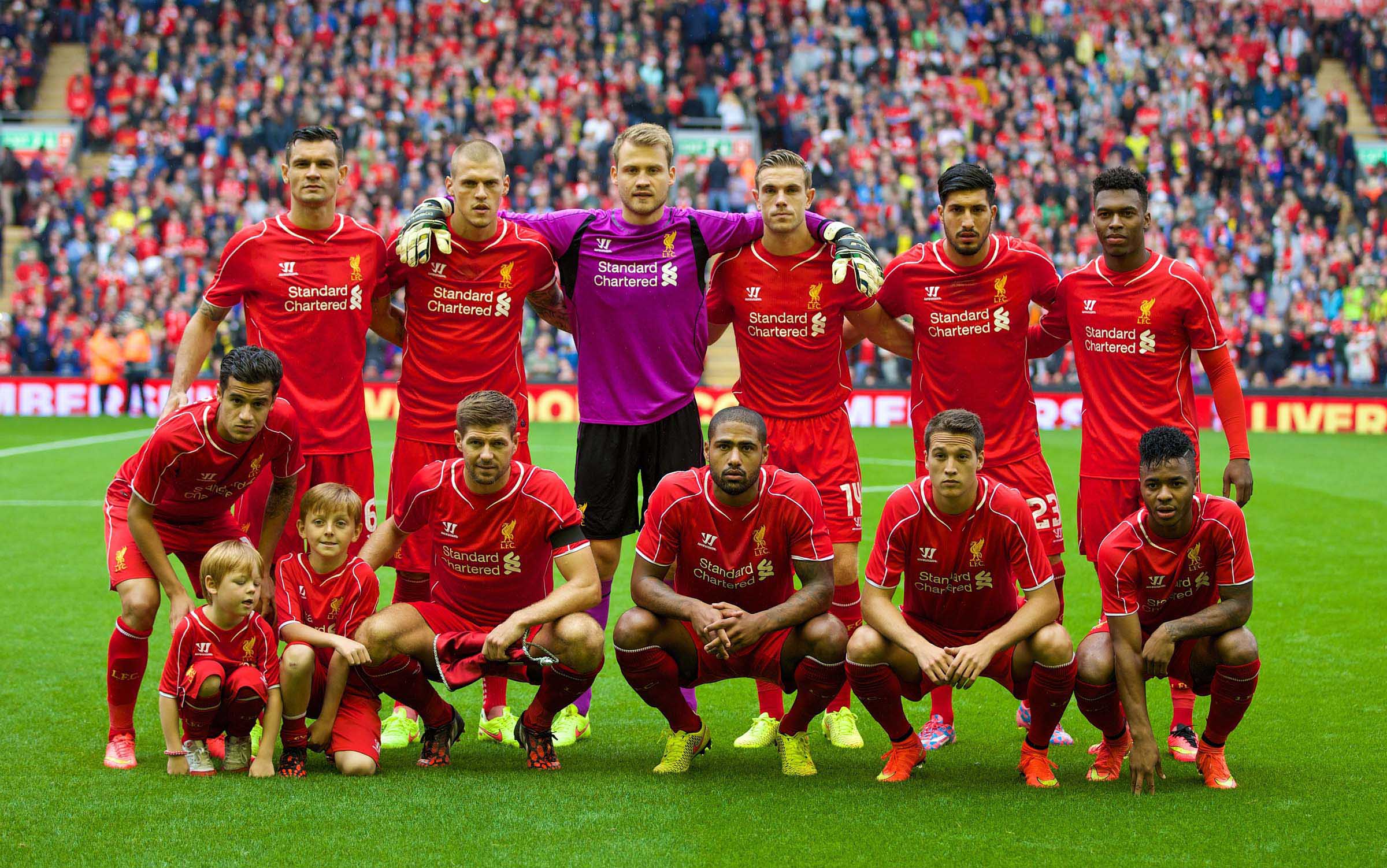 Last season, in among all of our excitement, we missed the fact that while Manchester City won the league with 86 points. Arsenal came fourth with 79. If Arsenal had won at Anfield and the Etihad they would have had 85 while Liverpool and City would have had 81 and 83 respectively. In short, two different results from all the games played last season would have (theoretically) flipped Arsenal from fourth to first.
This season currently three sides are going along at more than two points per game. The other is Manchester City, the reigning champions with a ton of good players, who are going at 1.96 points per game. Two points per game with a surge somewhere is potential title-winning form. Season before last Arsenal came fourth with 73 points. To feel certain you are going to be a top four side for the next few seasons you are going to have to average out at the pace that is the springboard for a title challenge.
Playing for the top four is over. The logical thing to now do is to try to win the whole bloody thing; aim for a title challenge. It's purer. Cleaner. And it has the added convenience of being reality.
So that has to be the mindset. In the face of everything Paul argues, that has to be the mindset because without it Liverpool won't be able to compete. Circumstances dictate it is the only viable mindset left. It has to inform every decision Liverpool make at all levels of the football club. There is no gentle progression to that mindset, no staged process with marker points along the way. No five-year plans, not now. They are a luxury of a bygone age.
It should inform every decision. Every day, every decision has to be a championship decision. Every day we have to strive for excellence. Every day. Every game we go to we have to support these players like potential champions. If we can't think of them like champions elect, like the ultimate success is just around the corner, then it never will be and nor will its consolation prize be.
And therefore we have to set ourselves up to fail. Because most, if not all, seasons we will fail. Most, if not all, seasons, however we go about this, we will fall short. Our skin needs to be thicker. Our heads need to not go.
Only one man wins the 100m at the Olympics. Only one side wins the league. But the second fastest man in the world is still dead fast. And he still competed. He still tried to be the fastest man in the world. He woke up one morning and decided that he was going to try to be the fastest man in the world and he devoted everything to that aim. He still had the adventure of trying to be the fastest man in the world.
The first way you compete is that you decide — every day — that you are going to compete. Competition is self-selective but, as Paul argues, it is harder for Liverpool than for those other sides we are competing with because we cannot have their depth and quality combined at this stage. For us to compete at the level we need to be at, we need to make hard choices.
Take our approach to other competitions. If we decide to challenge — genuinely challenge, challenge as a life choice — then we need to sacrifice the other competitions we compete in while we remain at the disadvantage Paul describes. We need to, as a football club, make a difficult decision: We need to decide that we aren't going to take the League Cup, the FA Cup and the Europa League seriously.
Or rather, that they are almost exclusively for our young players. We need to acknowledge that all of our energy and focus goes into 38 games, our playing style goes into 38 games, our entire approach is dominated by 38 games; 38 cup finals.
This doesn't need to be a negative decision. The League Cup run in 2004-5 was a fantastic adventure and the Europa League was hugely useful in Rodgers's first season in terms of getting young players time on the pitch. But it does need to be made and made openly and definitively. And therefore tickets for those games should be markedly priced accordingly.
On Monday Tony Evans wrote an excellent, fair-minded piece in The Times in which he references me and my argument that I would rather win a league game 12-0 than win the League Cup:
"A friend who is a child of the beautiful game dreams about his team winning 12-0. He believes that it would be better than winning a trophy; certainly more pleasurable than a plain, dull League Cup final. "It would be lovely," he said."
Tony is a scamp. What underpins my desire to win a league game 12-0 over a League Cup is most definitely not about the beautiful game, but instead about setting down a marker of sheer dominance and absolute threat against the poorer sides in the league and putting the absolute fear of God into them and their peers before they come to Anfield. It's about goal difference — practically worth four points, not three — and confidence and swagger. It's about a ton of things before we get to beauty.
This goes further than just the League Cup and even a conversation around team selections and rotation. Look at Arsenal. Let's all laugh at Arsenal as they go out of the European Cup in the last 16 again. There are many reasons why this happens but one key underlying reason is that Arsenal have set a squad and a season-long approach around doing as well as they can domestically.
They have built a football philosophy around getting results against the Premier League's bottom 13 sides. This finds itself too easily dismantled when they come up against Europe's elite. But they have made a decision where and how they must be able to compete when Chelsea, City and United's pockets are far deeper.
Decisions like these are ones that need to be made and, from our point of view, they need to be made against the backdrop of "Liverpool FC exists to win trophies", a quote often attributed to Bill Shankly but one which I think comes from David Moores. If it was Shankly then surely he'd have taken the League Cup a bit more seriously himself.
Regardless, the decision to challenge, not to aim for top four, but to challenge for the title over everything else, to try and win the title, to compete, at the cost of everything else, including that mantra, needs to be communicated not by the manager but by those above him. A decision needs to be made that everything falls away and we focus only on our bread and butter with the express notion of winning it.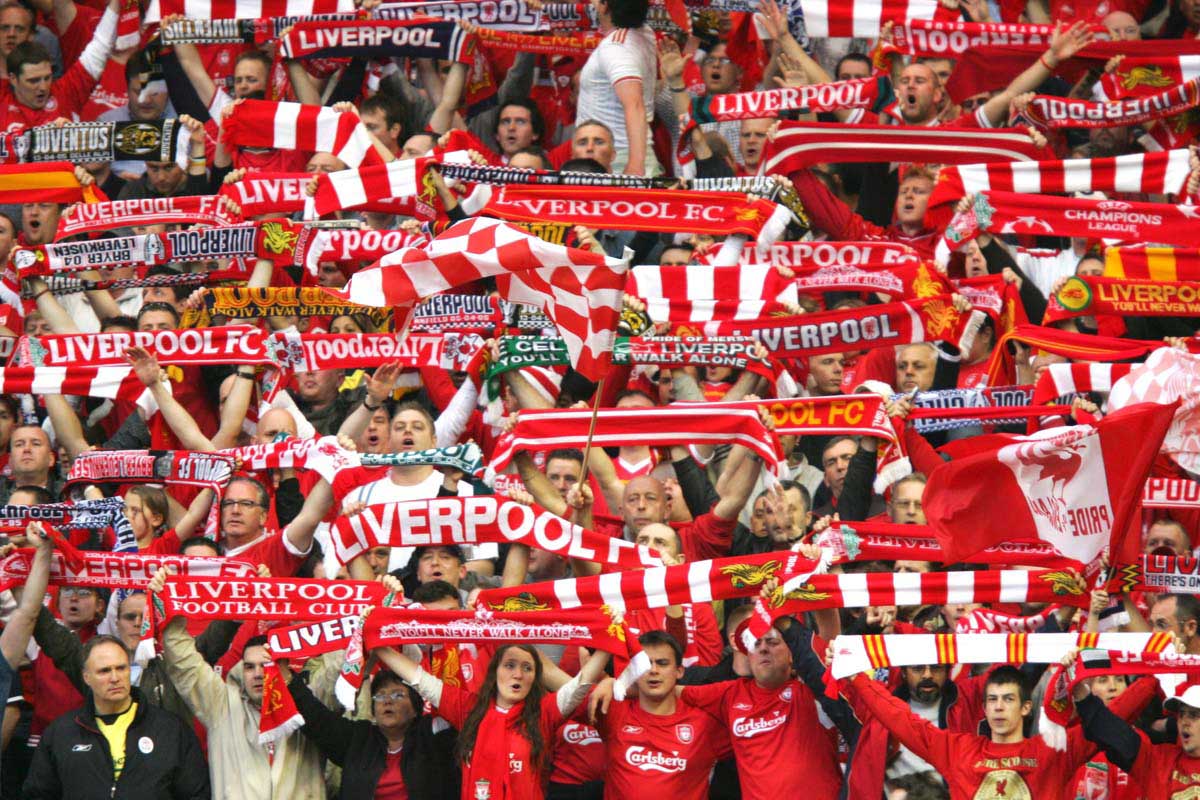 That's a dream which can be sold. The aim is winning the league. Nothing else, just that. The people who run Liverpool can push that dream and if they can be seen to commit to it then the supporters will come with them. But decide as a collective we are now committed to only one thing. Genuinely competing for the title. Then act accordingly. Plan accordingly. Acknowledge we'll fail much more often than we succeed. Acknowledge we will have to make unorthodox and perhaps even unpopular decisions. Acknowledge that Paul is right, that it is dead hard and there is no easy solution but sell the dream, talk the talk and do so repeatedly.
There's this notion, and it happens as soon as heads go, that the solution, whether easy or otherwise, is perfection or as near as dammit in the transfer market. That if only we never made a signing that failed, got all of our signings right last summer or the summer before, nailed the net spend, whatever, that if we just did that bit then we'd be flying.
Transfers are the bit of running a football club almost everyone who doesn't work in football is convinced they could do. Everyone thinks they can spot a player. Everyone thinks they can see value. Everyone has a hobby horse. Very few of us seriously think we could run a creative, engaging coaching drill for elite footballers. But we've got transfers nailed. Why haven't they got transfers nailed?
We're kidding ourselves.
Transfers fail. It's what they do. Every football professional has made bad buys. Some succeed. Some fail. We can obviously be better at it, every side in the country can be better at it as well. Everyone is striving to be better at it, but it is isn't easy. Where we've gone wrong, what the issues Paul outlines tell us, is that we have less room to be bad at it than our rivals. We need to be closer to perfect than our rivals. They find it easier to absorb their failures both financially and in an in-game sense. They come from a starting point of more money and more good players. Someone fails they feel the impact less than we do.
And so Liverpool strive for perfection. They strive for value. They try to buy today for tomorrow but need players today as well. And so, because in some deep sense we know they need perfection and value we watch on, our heads going, our tempers fraying, because they cannot reach perfection. Because we can see that the players aren't quite as good as we need them to be now and may never be and surely that was obvious all along. Who is buying these players? Can we sack somebody?
The act of transferring footballers is human. It is done by humans to humans. It is flawed. Humans are flawed. It is difficult to predict how individuals will react when they move, difficult to have certainty about how they will fit, into a playing style, a dressing room, a city. When Paul hits with the reality that only 40 per cent of transfers can be deemed a success it should be a warning, not a target to match or surpass.
Lots of transfers don't work. Ways Liverpool can compete? Write this on the backs of all our hands. Lots of transfers don't work. So plan for failure. Mitigate at all stages.
Plan for the fact they fail in two ways. The first is to plan for the fact that they fail by not taking flyers where you don't have to. Look at players in your squad and wonder about the value of not keeping them happy or trying to improve upon them. I suspect we are on the cusp of a summer where the future of both Raheem Sterling and Lucas Leiva are discussed in quite different ways. The former wants a big deal but could command a large fee which could perhaps replace him with two or three players around as good. The latter will be discussed as someone who can be "easily" improved upon. And so we can easily think:
"Sell Sterling and Leiva and replace them with Depay and Pjanic and change and we will be well better."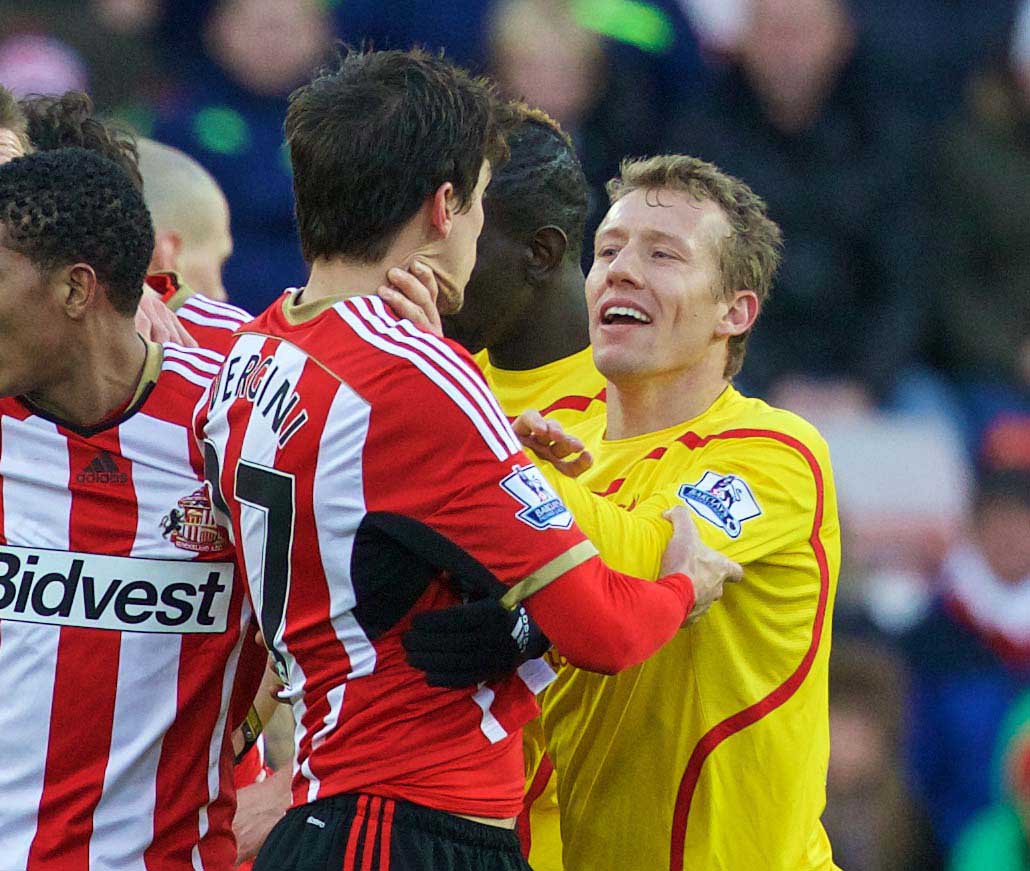 We can think that. It is a reasonable point of view, we could do it and it could prove to be correct. But before we do anything we should always remember tons of transfers just don't work. For reasons that sometimes defy explanation, they just don't work. We might buy Pjanic and loads of people who think he's good might be proven right or might be proven wrong. Realistically, he is good. He is really good. But is he worth the risk? The risk of the money, the risk of shipping Lucas out? And would he make that much of a difference? At the moment we have a sure thing and so how great is the potential benefit of any change to our side? Moreno looks to me to be an empirically better left back than Cissokho and Flanagan with a higher ceiling than both. But what's the benefit been in real terms? The fewer transfers you make, the less likely you are to make a mistake in the market.
Which leads us on to the second way we should start to plan for failure in the market. But a word of warning — our editor Gareth asked me to write about this but he said "don't bang on about goals".
This is the bit where I bang on about goals.
Two ex-players. Michael Owen. Dirk Kuyt. Michael Owen looked born to score goals. He made it look like second nature from the minute he arrived on the scene at Liverpool. As a 17-year-old he made goalscoring look like the easiest thing in the world. All the goals. Except when he came back from injury. Then he'd often have patches where he couldn't get going. Didn't matter who partnered him, what a manager did, he'd struggle. Then suddenly, he'd look pure Michael Owen.
Dirk Kuyt arrived having scored 20 in Holland. Looking the part. But he never looked natural as a goalscorer at Anfield, never looked like a Michael Owen despite scoring poachers' goals. And he'd come alive in tight games, play the percentages, show composure. Didn't matter what a manager did with him, who he played with, he was stuck being Dirk Kuyt in front of goal for better or worse.
Two very different players, two clear sets of strengths and weaknesses, two insoluble problems for coaches, two clear assets. Goalscorers are football's eternal mystery.
In attack, the act of getting the ball between the sticks, managers are at their least effective. Managers can do loads once a player crosses the white line. They can do loads in preparing a side. But goalscoring is where the nearest thing to magic happens. Raheem Sterling versus Manchester United, Raheem Sterling versus Bournemouth. All Brendan Rodgers can do is set his side up to create the chances for the lad. Four days between these games and presentable chances are taken in two very different ways.
Manager can set sides up to be attacking. They can set sides up to be defensive. They can be good managers, bad managers, somewhere in-between managers. But goalscorers are goalscorers. You can help them, help young players, find circumstances, show patience, but you struggle to just create them. You buy them or they emerge. At whatever level you are, however you approach the game you need goals on the pitch. Brendan Rodgers is a far more attacking manager than Gerard Houllier. Yet Houllier's treble winning side scored 127 goals across all competitions, scoring 77 league goals. Fowler, Owen, Heskey, Litmanen. Goalscorers, one and all. And in turn that helps the players behind them. Gerrard, Murphy, Barmby, Smicer, Berger. Goals on the pitch.
There's a maxim. Buy cheap, buy twice. We love that around Liverpool in the transfer market. Well when you have the clear issue Liverpool have in comparison to the budget of their rivals, combined with the transfer market issues outlined above, the maxim should be "buy expensive, buy twice." Plan for the failure in advance. To ensure you have goals, overcommit on attackers because you will invariably fail.
If that means you need to make do and mend on other areas of the pitch, use loanees, use young players, use limited footballers, do it. Make compromises everywhere else. But make sure you have the most firepower in the country. In attack you tend to get what you pay for and if you want to compete, if you need to compete, you need to do so with goals on the pitch. To consistently compete, this league, this time, you can't compromise on it. Tevez, Rooney, Ronaldo and Berbatov versus Torres, half a Robbie Keane and N'Gog. A wonder they came as close as they did 08-09.
Before any other transfer business is done at Anfield, every summer, there should be a checklist. Have we boxed the goals off? However we approach games, have we boxed the goals off? If not, we keep working, trying, failing until we are done and until we have four strikers with goals. Another good thing about buying goals is that you can always find a way to sell goals. Actual football teams were prepared to pay eight figures for Fabio Borini last summer.
If you always have goals and movement and threat, you terrify the bottom 13. They are scared of you. You can play poorly and find a way. You can be mostly average but goals can save the day. Not always, as Manchester City are currently finding out. Nothing is a panacea, nothing at all — it is football after all — but with goals you can genuinely compete. Without them you'll struggle to do more than cope.
What we need to engage with is what we are doing is changing reality, fighting against logic. Logically, the Tomkins argument holds. The house always wins because its pockets are far deeper and the game is rigged. We need to be a bit mad, we need to be cracked in some way. We need to be delusional and not accede to reality and instead strive to create our own. I'm suspicious of established, long held thought around football in this context. The football club needs to have key personnel who don't want to be the same as everyone else and play to the same rules as everyone else both on and off the pitch. Because if we do the house will always win. Only by being radical can Liverpool compete.
In short the football club needs its peers to think it very unorthodox, on and off the pitch. This is difficult in any industry, certainly in any industry with huge weight of media around it, because it puts careers on the line — still now look at how collectively unpopular Rafa Benitez is in most circles including elements of our own support, and he wasn't even that radical a football man, just portrayed as one.
To be radical requires an effort of will. It is an effort of will because the forces of convention never stop banging on the door and they take every opportunity to do so when you weaken. When you fail. Look at the Champions, whoever they are. Just do what they do. If you don't then who do you think you are? How will you ever be Champions if you aren't like the Champions? "Brendan Rodgers thinks he is a good manager and Liverpool a good team but look how many goals they conceded? You can never…"
You need to be brave and stand against forces of convention. When you are up against people whose budgets dwarf yours you need to find your own way to play the game, the whole game. Not their version-lite.
Whatever that is — and I can talk more about goals if you want — it comes back to the choice. If you want to compete right now as Liverpool Football Club are you prepared to risk everything? Are we prepared to risk everything? Are we prepared to fail, are we prepared to sometimes go badly wrong, are we prepared to forgive mistakes as part of a greater course, are we prepared to acknowledge the reality Tomkins writes about while committing wholeheartedly to smashing that reality?
Paul's right. It's dead hard. Dead, dead hard. So we can accept that it is hard and be timid and be fifth or we can strike out with purpose.
All I want is Liverpool Football Club to roll its sleeves up and commit wholeheartedly to chronic failure, to consistent, crushing disappointment. That's genuine competition. Nothing else will do.
Read: Mamadou Sakho: What's the problem?
Read: Liverpool: Who is in the director's chair?
[rpfc_recent_posts_from_category meta="true"]
Pics: David Rawcliffe-Propaganda-Photo/PA Images
Like The Anfield Wrap on Facebook