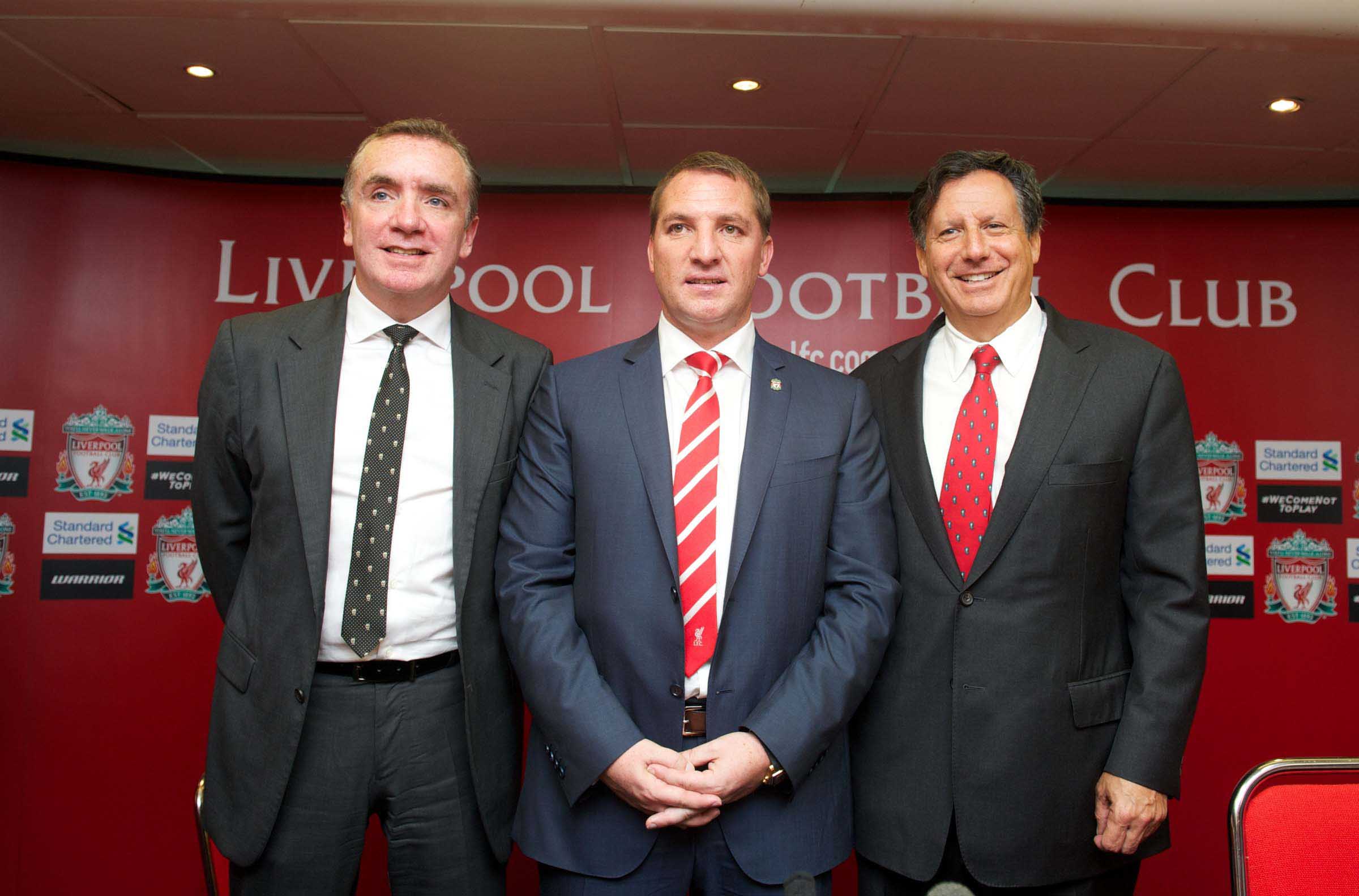 IN mid January, I wrote an article on here entitled "Don't piss on our backs and tell us it's raining". In it I stated my belief that, despite rhetoric to the contrary, Liverpool has grown into a Director Of Football-based structure by stealth, albeit with direction from a group of people (a committee) rather than a single individual in a single role. A 'Directorate of Football', if you like.
A few weeks later, following a run of form that saw a resurgent Liverpool reinstalled as genuine contenders for a top four place, two largely identical articles appeared in the national press (one from Matt Lawton in the Daily Mail and another from Andy Hunter in The Guardian) detailing how Liverpool's season had been turned around after losing away in Basel to a side playing 3-4-3. They told the same story: a long dark night of the soul on the part of the manager, fear of the sack, lonely pots of tea at 3am, some ingenious problem solving, radical changes, and a magical turnaround in form.
You don't have to be Lieutenant Columbo to work out that Brendan Rodgers prompted those articles. That he did says a lot, I believe, both about how secure he feels about his tenure at Anfield, and about who really calls the tune behind the scenes. Despite rhetoric to the contrary that highlights the manager as the club's footballing figurehead, I think the fact he felt he had to do this underlines my point from January: it's Liverpool's Committee — its Directorate of Football — that calls the long-term tune. The manager himself? He's not feeling certain of his own job security.
Quite who benefits from this I'm not sure. It seems that, when Comolli and Kenny left the club, the football side of things underwent a significant restructure, on someone's recommendation presumably (there were rumours of consultations with all sorts at that point, of course, from Cruyff, to Van Gaal, to David Dein), but it's a restructure that's been pursued confidently on all fronts since. Scouting's been overhauled globally. The approach to youth development? The same. In those regards, it's been done in a strident, assured manner — we haven't hidden from difficult changes. We've gotten rid of major figures in the club's recent history — people like Pep Segura and Rodolfo Borrell — and we haven't flinched from doing so in the name of ongoing progress.
So quite why we're so lily livered about admitting to our own nature on the senior side, I'm not sure. We have a Directorate of Football. Did we not realise that's what we had initially? It was a point of confusion right from the day Rodgers was unveiled. Ian Ayre said, "It's not so much a Director of Football as a committee of people who help direct things to do with the football side of the business", or some such bollocks and clearly Rodgers swallowed it thinking 'I'll put them straight in time'. On that day, Rodgers said: "A Sporting Director or Director of Football, that was something that I made quite clear that I couldn't work with." But it's exactly what he's had to work with during the entire time since, and not only that — it's become steadily more entrenched.
Take the job titles, for example. Blink and you would have missed it, but while you were looking elsewhere, Dave Fallows' job title has been changed to 'Director of Scouting', while Michael Edwards' has been changed to 'Director of Technical Performance'. (Sadly for Barry Hunter, he remains the plain old 'Chief Scout'.) What do you call a Committee of Directors? A Directorate, that's what. And as Tom Werner recently confirmed to the Supporters Committee, alongside Rodgers and the other football bods, at any given session there might be up to four or five suits in attendance — take your pick from Henry, Werner, Gordon, Hogan and Ayre.
In theory this leads to a joined-up consensus view on how the club does its transfer business, as led by the manager and his vision for the club; however, in reality, it pits three groups against each other: an ambitious manager intent on pursuing that vision; a set of suits focused on asset value, wage bills, and resale potential; and a set of analytical boffins, scouts and talent spotters somewhere in between. In an ideal world they achieve that consensus; however, in reality, you end up with uneasy compromises, and when viewed together, groups of transfer decisions that don't always make collective sense against their footballing backdrop.
Now that's not necessarily a bad thing. As fans we want what's best for Liverpool Football Club, not what's best for Brendan Rodgers. If the two coincide, then fair enough, but if not, it's surely only right that his wings are clipped a little from time to time, isn't it? Well, that's the thing. If Rodgers doesn't want to work that way, and that's the only way we're prepared to work, something has to give. And what's given thus far has been any sense of overall congruence.
Much of what we see on this is hearsay, of course, but there are key points of evidence that betray the lack of unified, joined-up thinking under this set up. We have Balotelli — one minute he's ruled out, the next minute he's signing. We have Ian Ayre flying to the Ukraine on an abortive mission to tie up a player he never had any chance of signing. We have Jordan Henderson gift wrapped for Fulham and a last-minute veto over a proposed move for Clint Dempsey. Sometimes things don't make much sense from these fellas (albeit the last example predates the involvement of many of the names listed above).
Elsewhere, some of the activity seems joined up. Take the following: Coutinho, Aspas, Alberto, Ilori, Mignolet, Sakho, Origi, Can, Markovic, Balotelli, Moreno, Manquillo. While they haven't all been successes at Liverpool, they all have an air of analytical rigour about them — players who've either started their careers strongly and fallen out of fashion, solid talents plucked from unfashionable clubs, or raw talents with the potential to springboard to another level given the right framework around them. That approach worked well for Manchester City of course. Think players like Kompany, Boateng, Zabaleta, and so forth. These are deals with limited downside value to the club, with the risk of failure largely factored into a relatively reasonable asking price.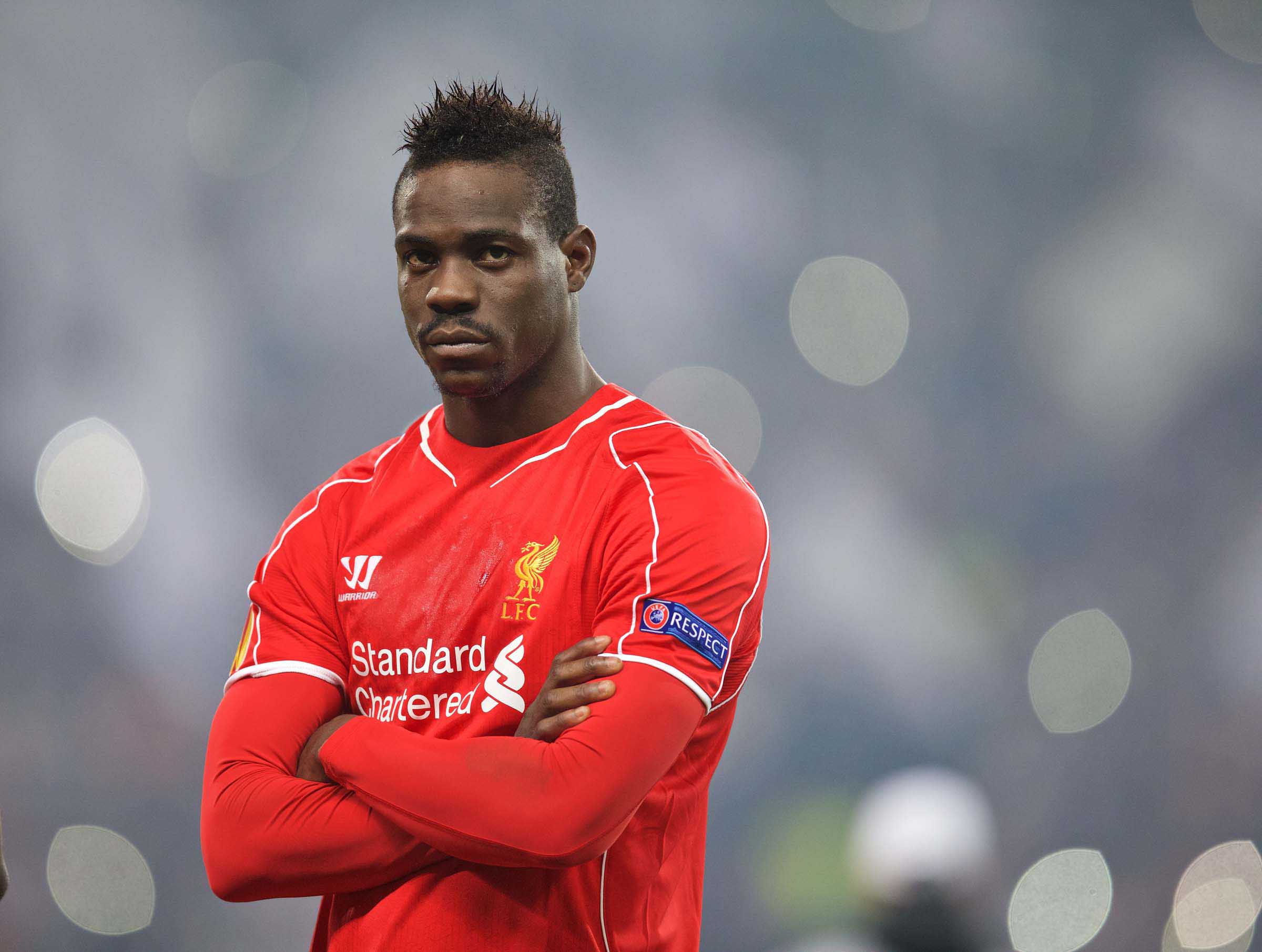 Meanwhile, several signings have felt like manager's picks, again with mixed success: Allen, Borini, Lallana… it's speculation to a large extent, but everyone knows the folk tales about who's responsible for signing who. Everyone's had those chats in the pub, haven't they? The common theme that emerges is one of a schism. The manager wants one set of players, the others want another set of players, and they go from there. If the two sets overlap, happy days. If not, who wins?
Well, nobody really. Long term, this problem is only going to fester. It's not going to magically heal itself. If the club has a de facto Directorate of Football in place, for me it's only natural that a manager who initially said he'd refuse the job if he had to work with a Director Of Football finds himself uncomfortable, and insecure enough to play politics with the press. All this underlines the fact he's fallen in love with the club, as tends to happen. But whether it's sustainable is another matter.
You never know with FSG. On balance they've done a great job with the club since they took possession of the keys, but they've had their moments, not least their treatment of Kenny. And if they can sack Kenny with a cup freshly placed in the cabinet, they can sack anyone. (Incidentally, whose appointment preceded Kenny's ouster? Michael Edwards, that's who. Could it be his influence is quietly key in all of this?)
Managers aren't sacrosanct under these owners, no matter what we might like to think. So where does that leave us? Well, all we can do is insist on common sense. If they were mad enough to make a change, we can only hope they realise that the only free lunch in modern day football is continuity. It's like value investing. You buy assets cheap, you squeeze out the maximum value from them at the minumum feasible maintenance cost, and after you've held onto them for as long as they continue to be useful to you, or until you find assets of superior value, you sell them for as much as you can squeeze out of whichever unwitting buyers you can find. Do that in tandem with a good footballing plan and the kind of indomitable spirit that says you deserve to win, even in the face of the odds, and then you're onto something. Your growth will compound upon itself. But you won't be able to do it unless you recognise yourself for what you are.
If we're to operate under a Directorate Of Football, and if we're not prepared to back this manager and his plan with everything we have, and with all the resources at our disposal, then maybe we need to just bloody commit to that approach. It kind of has to be one or the other, or we've literally no chance of competing.
Read: Season ticket prices – A letter to John W Henry
Read: Liverpool: Little more than a balanced investment portfolio?
[rpfc_recent_posts_from_category meta="true"]
Pics: David Rawcliffe-Propaganda-Photo/PA Images
Like The Anfield Wrap on Facebook