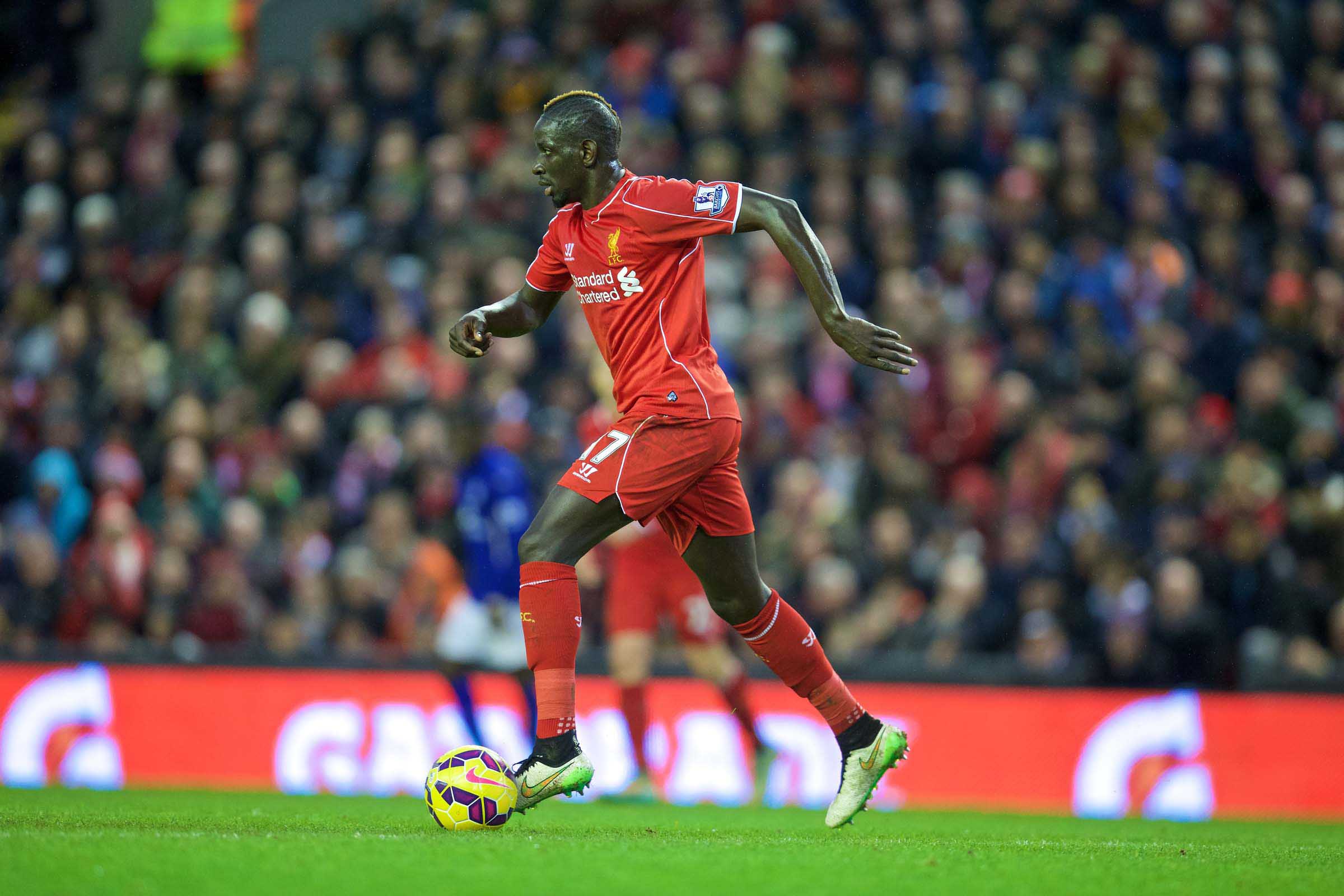 REMEMBER the dress that took over social media a few months ago and made you question yourself? The one that you swore was blue and black while your mates told you it was white and gold and no matter how hard you looked the colours wouldn't change? That's how I feel about Mamadou Sakho right now.
I'll be blunt. I think Sakho is marvellous at football.
I wish more Liverpool players had the guts he shows every game to get on the ball and play. I pump my fist whenever he slides into one of those magnificent crunching challenges and I think he's one of too few genuine leaders left at the club. The fact that he throws in a couple of Cruyff style flicks every other game and seems like a thoroughly decent bloke off the pitch is merely the icing on the cake. I know plenty of Liverpool fans who feel the same way.
So why do I feel like so much of the rest of this country seems to believe that this footballer that I hold in such high regard is, in actual fact, some kind of laughing stock?
When I say the 'rest of the country', it's important to point out that I don't solely mean fans of other teams who only see Liverpool play twice a season and form their opinions of players largely based around Match of the Day highlights. Nor am I only referencing the likes of professional wind-up merchants such as Robbie Savage and Adrian Durham, who persistently spout controversial nonsense solely for attention.
I'm referring to the vast swathes of pundits, journalists and retired players who all share the absolute opposite opinion to me and most Liverpool supporters about a footballer who we have watched intently week in week out for well over a year now.
The overarching narrative from many neutral observers seems to be that Sakho is a liability and I can't for the life of me understand why.
https://www.youtube.com/watch?v=71igudASjWA
During last night's game between Liverpool and Blackburn, Sakho was forced off the field with a hamstring injury. It was perceived by most Reds as another significant blow to their faint hopes of finishing in the top four and yet Mark Ogden (an otherwise fine sports journalist) wrote a piece for The Telegraph after the full-time whistle explaining how the Frenchman's absence could be a 'blessing' for Liverpool and described the player as 'a magnet for calamity'.
To any objective person who has watched Brendan Rodgers' team defending with and without Sakho this season, the mere suggestion that an injury to the 25 year old could be positive in any way should be laughed at.
While Ogden was penning his article, former Germany and Liverpool midfielder Dietmar Hamann was apparently laying into Sakho on Norwegian TV coverage of the tie, claiming that Kolo Toure is around the same level as France's first choice centre half. Sorry Didi, but that's just ridiculous.
It's not just last night that Sakho — who is now likely to miss the Wembley semi-final against Aston Villa with a hamstring injury — came in for criticism either. Nearly every time that Alan Smith covers a Liverpool game for Sky TV it takes him less than five minutes to utter something about Sakho's 'uneasiness in possession'. Paul Merson (stop laughing) recently claimed on Soccer Saturday that Sakho 'passes like an amateur' and Swansea City fans gave the defender that oh so original Soccer AM style 'the keeper's about to take a goal kick' ironic build up every time he touched the ball a few weeks back. They had long since stopped by the time he made a mug of three of their players during a late surge up field in the second half, mind. 'Top Bantz', lads and lasses.
The point here is that it seems so many people in the game from fans to journalists to pundits to ex pros appear to be under the impression that Mamadou Sakho is a farcical excuse of a footballer. They don't think he's a good player with a mistake in him or view him as a decent or even average centre half, he's widely perceived as a liability.
Apparently those observers are seeing white and gold while I'm unable to look past the blue and black.
If you speak to supporters who have watched Liverpool regularly this season the majority will likely speak in fairly glowing terms about Sakho. His reintroduction to the team in December correlated directly with the much needed impressive upturn in the team's defensive performances. If eye-witness testimony isn't enough to persuade sceptics that he is in fact a good player then the statistics certainly should.
Every bit of empirical evidence shows that Sakho is vital to Liverpool. When he plays the team win more games, concede considerably less goals on average and his pass accuracy that he is often chastised for is actually higher than his rivals in the team and plenty of other 'top' centre halves in the Premier League. It should therefore, be crystal clear to anyone who takes a moment to analyse Liverpool's season, that the Frenchman is performing admirably.
So why is the national discourse that surrounds him so often of the negative variety?
I get that Sakho makes the odd mistake when he's in possession, but then most defenders do, don't they? I can accept that his running style can look a little awkward and so perhaps he stands out a touch, but when you're watching him ping passes accurately into his team-mate's feet literally nine times out of ten as well as getting his side up the pitch over and over again with intelligent and progressive play, shouldn't the less prevalent negative aspects of his game get brushed under the carpet somewhat?
It certainly seems that is the case for most players.
Dejan Lovren has endured a horrific debut season at Anfield, particularly when he's had the ball at his feet, but do you endlessly hear him being criticised in the media for his consistently errant passing?
Martin Skrtel has never exactly been Alan Hansen when it comes to his ability in possession but, again, he receives barely any scrutiny for his technical shortcomings in comparison to his more accomplished French team mate.
So it begs the question: Why is Sakho so often the Liverpool defender who receives the brunt of the criticism when he is clearly the best of the bunch?
Could the answer be as simple as it's the fact that he reminds people of Djimi Traore?
After all, he's tall, he's left footed, he plays for Liverpool, he's a defender who speaks French and he's black. Is that some kind subconscious barrier that certain people can't or won't get past no matter what the stats or visual evidence say to the contrary? Perhaps.
You need only to type the words 'Sakho' and 'Traore' into your Twitter search bar to see that the two players are regularly compared by football fans. They may look a little similar physically from afar, but in terms of defensive style and overall quality Sakho and Traore are chalk and cheese. Comparing them is akin to comparing Jamie Carragher and John Scales because they're both white, right footed, English centre backs who played for Liverpool.
Maybe the Traore 'likeness' colours some people's perception of Sakho, but I also find myself wondering whether there is more to it than that.
Everyone knows that for decades in England black players were seen primarily as athletes with lower technical ability than their white counterparts. Maybe that view hasn't gone the way of the Dodo quite yet. I could be wrong of course, but when it comes to the baffling analysis of Mamadou Sakho, I'm struggling for reasons to explain it. Would a white centre half who pulls off flicks and tricks from the back every week and completes 90 per cent of his passes be labelled as 'poor on the ball' by so many 'experts'? I'm not convinced.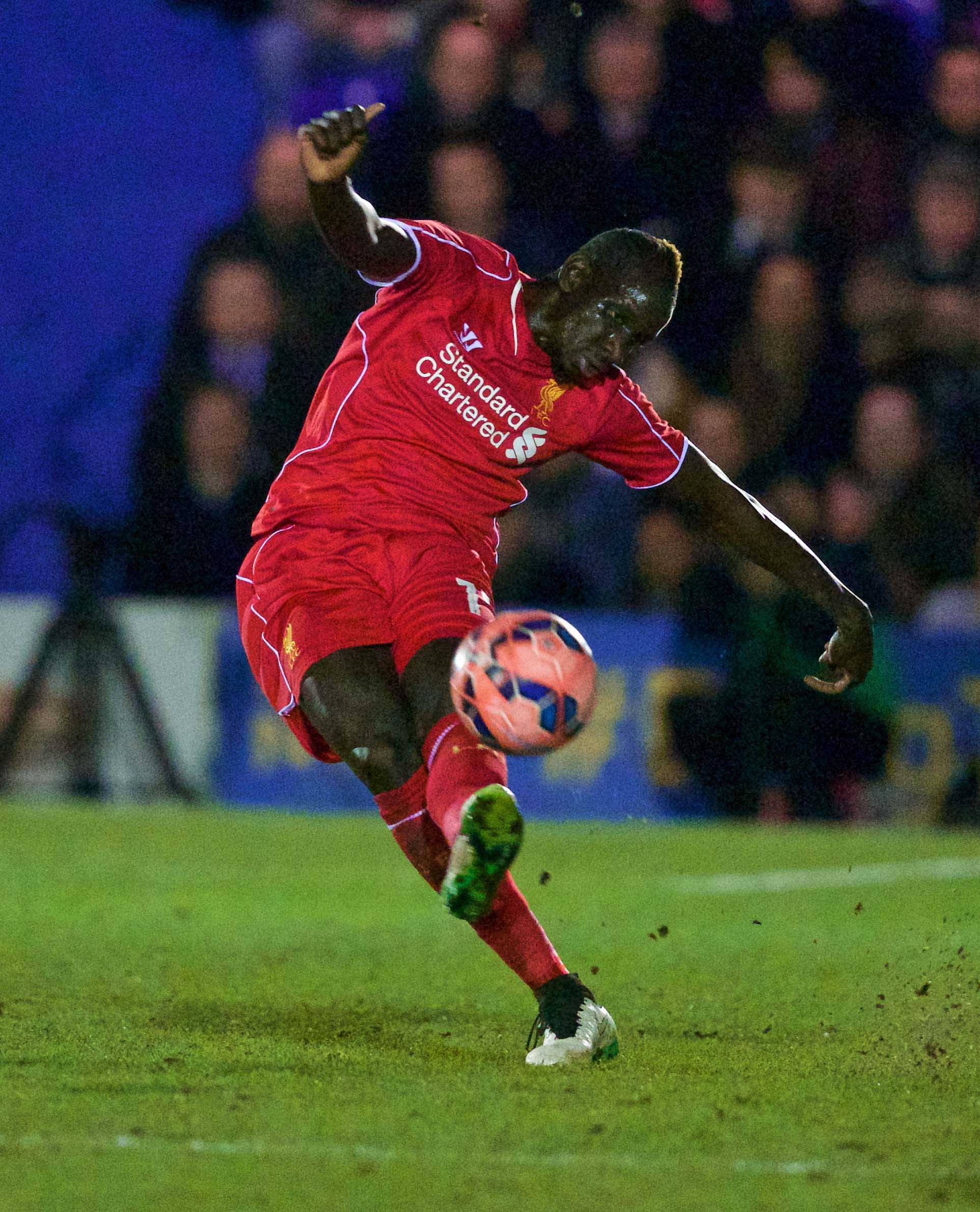 I must explicitly state here that I'm not suggesting for a second that anyone who criticises or doesn't rate Sakho particularly highly is somehow a racist. It's just that when you are repeatedly told that the sky is green by so many different people, you start to look for reasons why. Are they all crazy, just wilfully ignorant or is something just wired differently in their brains?
The only alternative to speculating as I am is to doubt yourself.
Are the stats lying? Do I require glasses? Are all the Liverpool fans who sing Sakho's praises wrong? Is he really just a huge liability because he makes the odd slip up that people fixate on? Is he in actuality an inferior player when it comes to technique if you measure him against Martin Skrtel or Dejan Lovren? Is the guy that I see as Liverpool's most important and impressive centre half merely a more expensive version of Djimi Traore after all? I certainly don't think so, but plenty of people are on board with that line of thinking for whatever reason.
I can't pretend to have the answer for the contrasting opinions that surround Mamadou Sakho and I'm sure there are multiple reasons rather than just one, but I can't help but speculate due to how utterly absurd I find some of the criticism so I hope you will forgive my rambling.
I guess that while a lot of people see blue and black, others claim to see only white and gold and, just as with that frigging dress, I have no idea why that is.
[rpfc_recent_posts_from_category meta="true"]
Pics: David Rawcliffe-Propaganda-Photo
Like The Anfield Wrap on Facebook