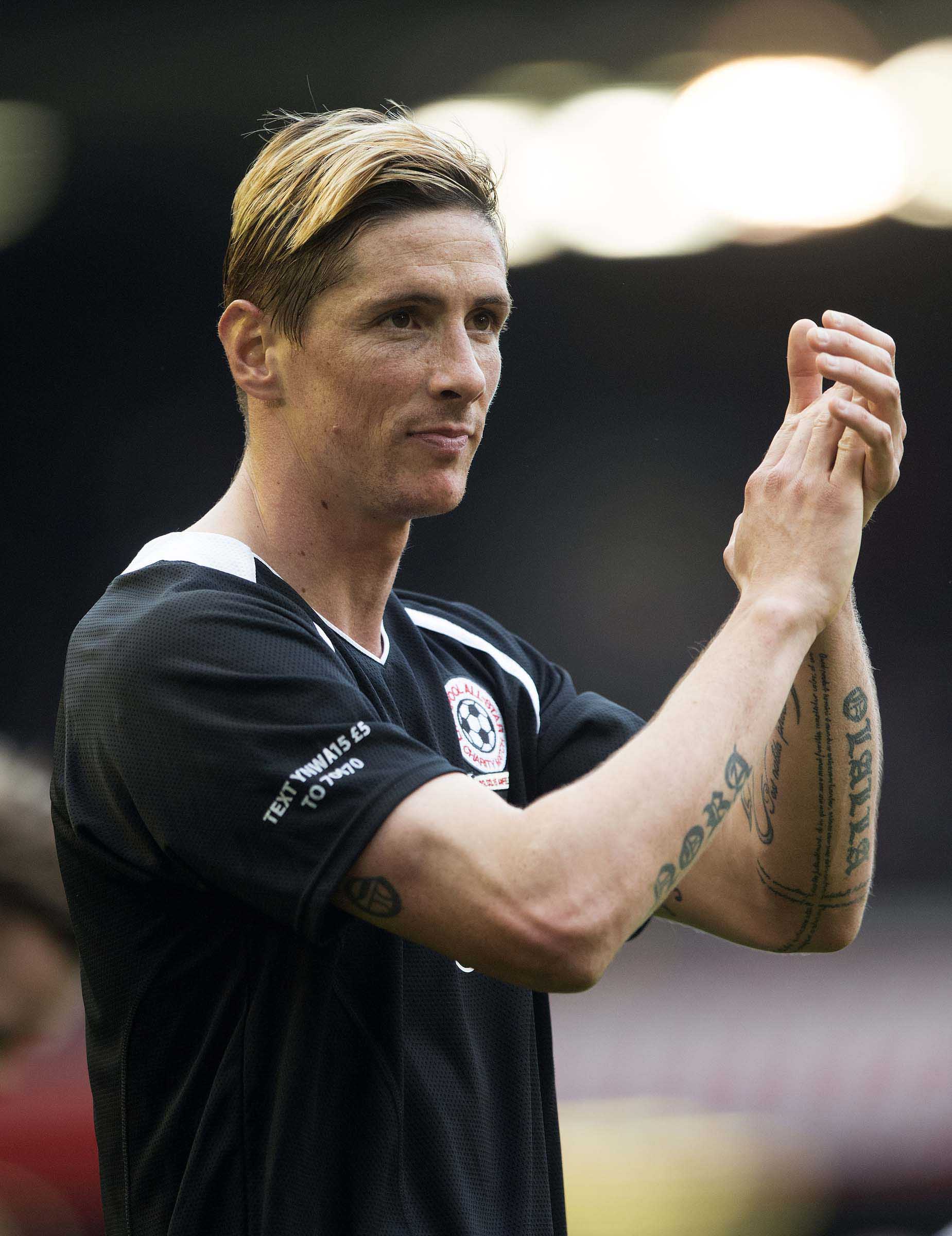 FINALLY free. You, me and Fernando, writes MELISSA REDDY.
There was a delay of a few seconds; unintentionally deliberate and dramatic. The song, that song was being sung again. Lips were moving and 'Fernando Torres, Liverpool's number nine' was loudly in motion, but time seemed to have paused for the striker. Likely wrestling with whether the warm welcome at Anfield was reality or forged in fantasy, El Nino did not immediately respond.
"I didn't know how to react because I was not expecting the song," he admitted. And he wasn't the only one who was both surprised yet fulfilled that the na na na nas once again bounced in every corner of a ground that witnessed him grow into one of the game's finest strikers. 
Over the past four years, it had always been easy to forget, to pretend that description of Torres was wide of the target — like so many of his attempts on goal in a Chelsea shirt. It made it simpler to palate the loss of not only an incredible player, but a relatable personality that was nestled in Liverpool hearts.
Before he had netted the first of his 81 goals for Liverpool, he was already "one of us". It was in San Sebastian on April 21 2007, wearing Atletico Madrid's shirt and armband against Real Sociedad, when the peroxide-haired hitman unwittingly signalled his own destiny.
While muscling with a defender, the piece of material around his bicep fell open, the hidden inscription caught on camera: 'We'll Never Walk Alone.' It was a message between himself and his friends — a way to symbolise their bond without needing to be tattooed like the rest of the group, yet the ink still did all the writing. Torres was linked to Manchester United and Arsenal, while Atleti rejected offers from Lyon and Inter Milan, but the moment the band fell loose, it all seemed to fall into place.
"Maybe that was the day I took my first step towards Anfield, or maybe it was because I already shared things with Liverpool," he revealed in El Nino: My Story. "I identify with the values that define the club: hard work, struggle, humility, sacrifice, effort, tenacity, commitment, togetherness, unity, faith, the permanent desire to improve, to overcome all obstacles."
It just felt right. And that is precisely why it felt like you were burying your head in a bucket of sick on January 31, 2011. It's pointless detailing why it has taken four years for Torres to finally "be at peace with himself" and for Liverpool fans to charitably forgive.
He left. For Chelsea. On January 31. After Luis Suarez was signed. Without giving that partnership a chance, without putting his faith in Kenny Dalglish. The man who had personally visited him and told him upon signing: "Fernando, Liverpool is a special club with special fans. They love those players who love wearing their shirt. But they're not stupid: they know when players mean it and when they don't; they know when it's just for show — when a player kisses the badge and all that. They love to identify themselves with the players out on the pitch — and I think they're going to identify with you very, very easily."
We identified. Then he waved the plastic flag and said some daft stuff. Really daft stuff. We were jilted, offended, broken, bruised and a bit embarrassed. Ok, a lot embarrassed. There he was, our Golden Boy, with his dashing smile and dazzling blonde mane wanting to dance again, the way he danced with us.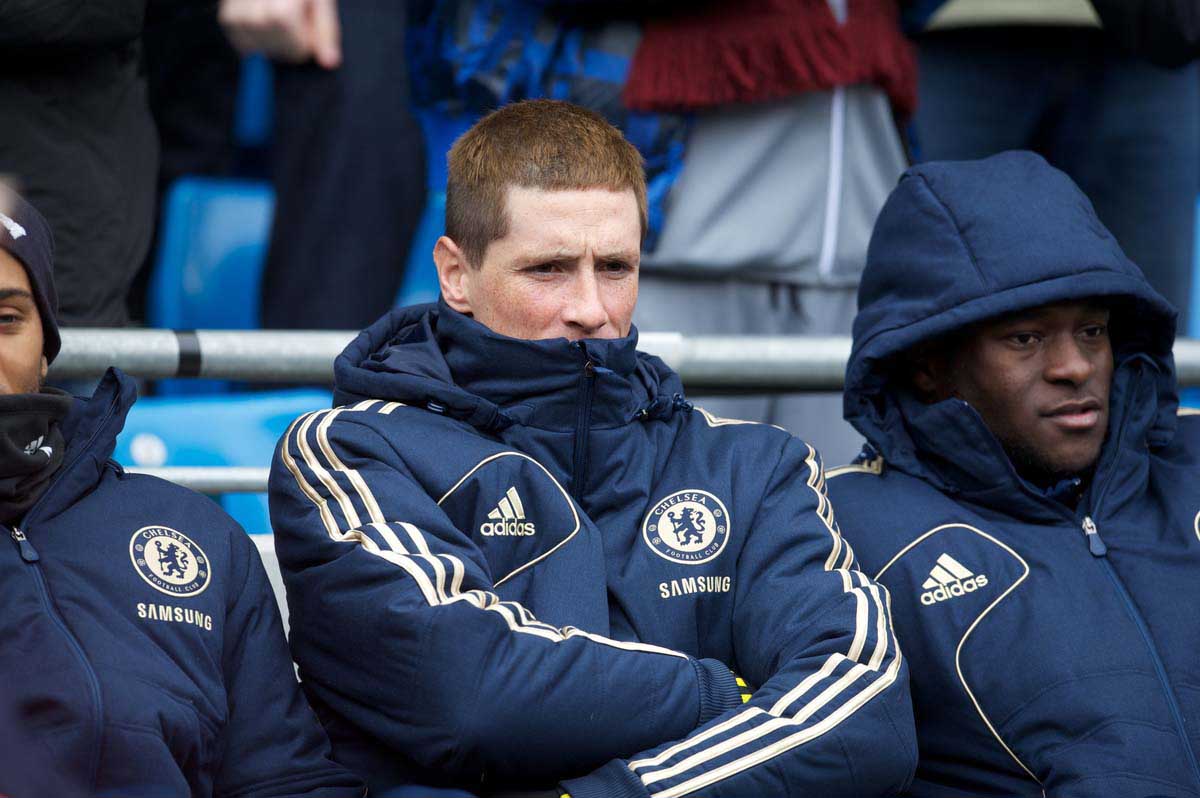 Everyone dealt with that in different ways. Some made a banner about betrayal. He was dead to others. Booed and loathed. For a while, I watched every Chelsea game after that deadline day — a day which was so messed up, it didn't even need a purple dildo to make it ridiculous. I'm sure I wasn't alone in my Chelsea voyeurism. I had to see how Fernando Torres dealt with their slow build-up play, with their choice of possession over pace. The truth was, he didn't. It didn't suit him, not at all. 
It was — and it sounds utterly pathetic now — enjoyable in a sense. But it was also consuming and ultimately a waste of time.
He was soon the Premier League's prime joke. It's most expensive laugh. I joined in: 'I miss you like Fernando Torres' went one tweet. Just another stage of grief. 
His career turned tragicomedy and then I wanted him to do well. Weirdly, through everything, it still felt like he was somewhat ours to defend. The verbal beatings from Chelsea supporters seemed cruel, the misses were suddenly sympathised with, and the memory engaged in regular throwbacks to how he used to be. When there was rare flashes of what he could do: a drop of the shoulder, a turn of pace, a run at defenders that they had seen in their nightmares, I was happy. 
The mood was softening, the anger subsiding — even on Twitter, often the most unforgiving of platforms.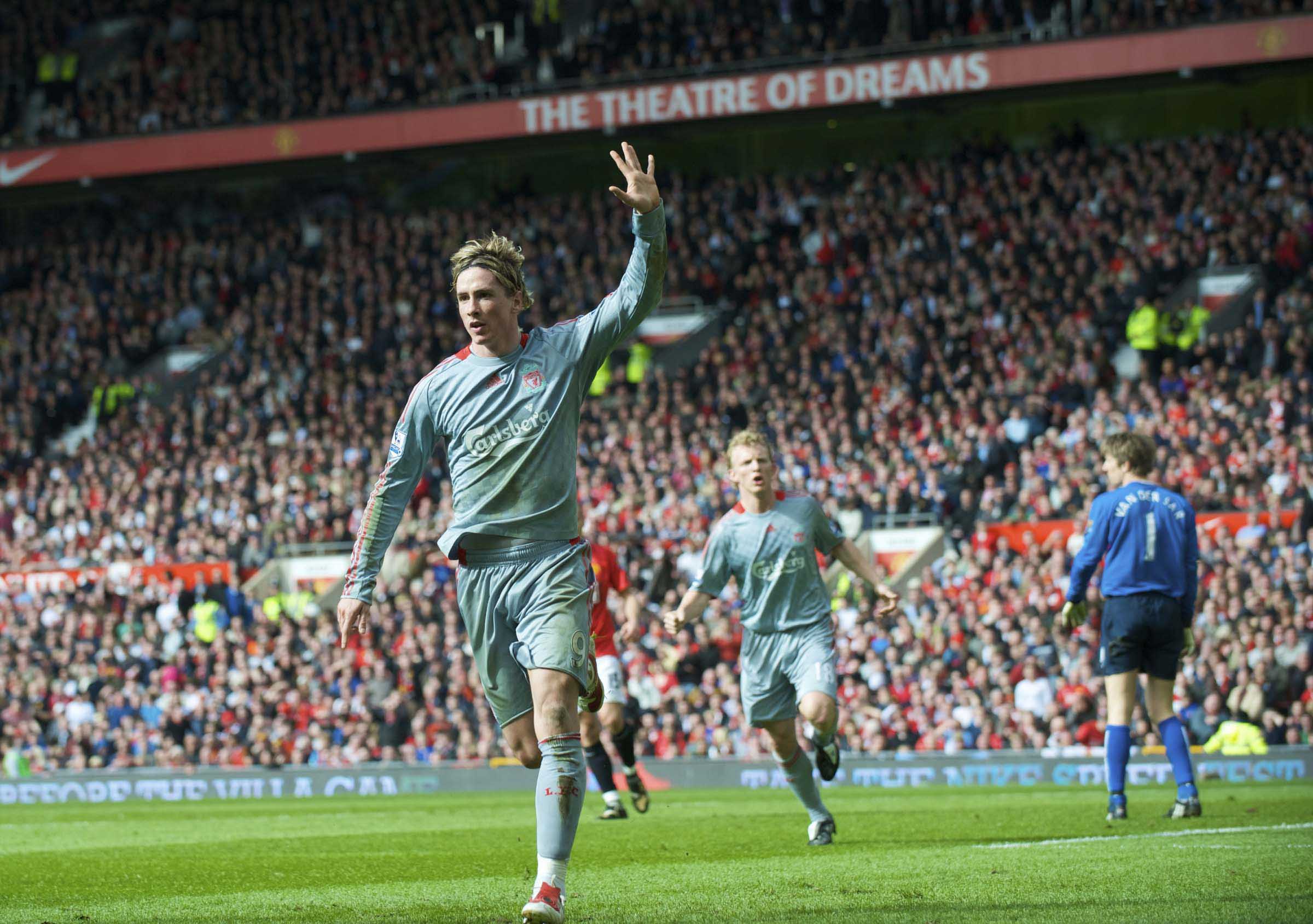 Personally, I forgave Torres long ago. I also was grateful to him for hardening me and cooling my blood in such an extreme way that when Suarez wanted to pull a chair at the Emirates, I felt as much as you do when you fall on an absolutely bladdered night out. 
I interviewed Ryan Babel recently and he told me he was "numb from all the empty promises" the club constantly made. You'd get told one thing, commit, and encounter the opposite of what was offered. Nando related that story when he left. Xabi Alonso and Javier Mascherano made similar noises.
Ultimately, it was never about him leaving but the how and the where of it. Strangely, despite the cold shoulder from the Kop, he never wavered in his sentiment that the club and its supporters were special to him. Eventually, at the All-Stars match, these two world's collided: the worst kind of goodbye, and the chance to wave the best kind of hello. 
Him and Suarez. Suarez and him. Gerrard in behind, on the supply chain. It looked great, it was great, it would have been… 
All last week, I told anyone who'd listen that it would be the ultimate therapy session if that song was sung during the game. Catharsis. I underestimated the extent of the elation though — it felt as though we were all finally free. Those inside the ground, those watching at home, those following on Twitter and Fernando himself.
There is something indescribably powerful about watching a 31-year-old man constantly having to compose himself to avoid being overrun by emotion. There was a smile with Luis and a word with Alonso during the lap of honour. A look to where the ball was when the song first returned at the onset of the second half. Both times as the chorus amplified, he turned around and applauded in a state of half-shock and full gratitude. His eyes heavy, his weight lifted.
Four years in the making, eight years after his armband proved he was a Red, 81 largely out-of-the-top-drawer goals, unquantified heartache and gradual healing later — thank you, Fernando Torres.
Nunca Caminaras Solo
[rpfc_recent_posts_from_category meta="true"]
Pics: Richard Martin-Roberts/David Rawcliffe-Propaganda
Like The Anfield Wrap on Facebook