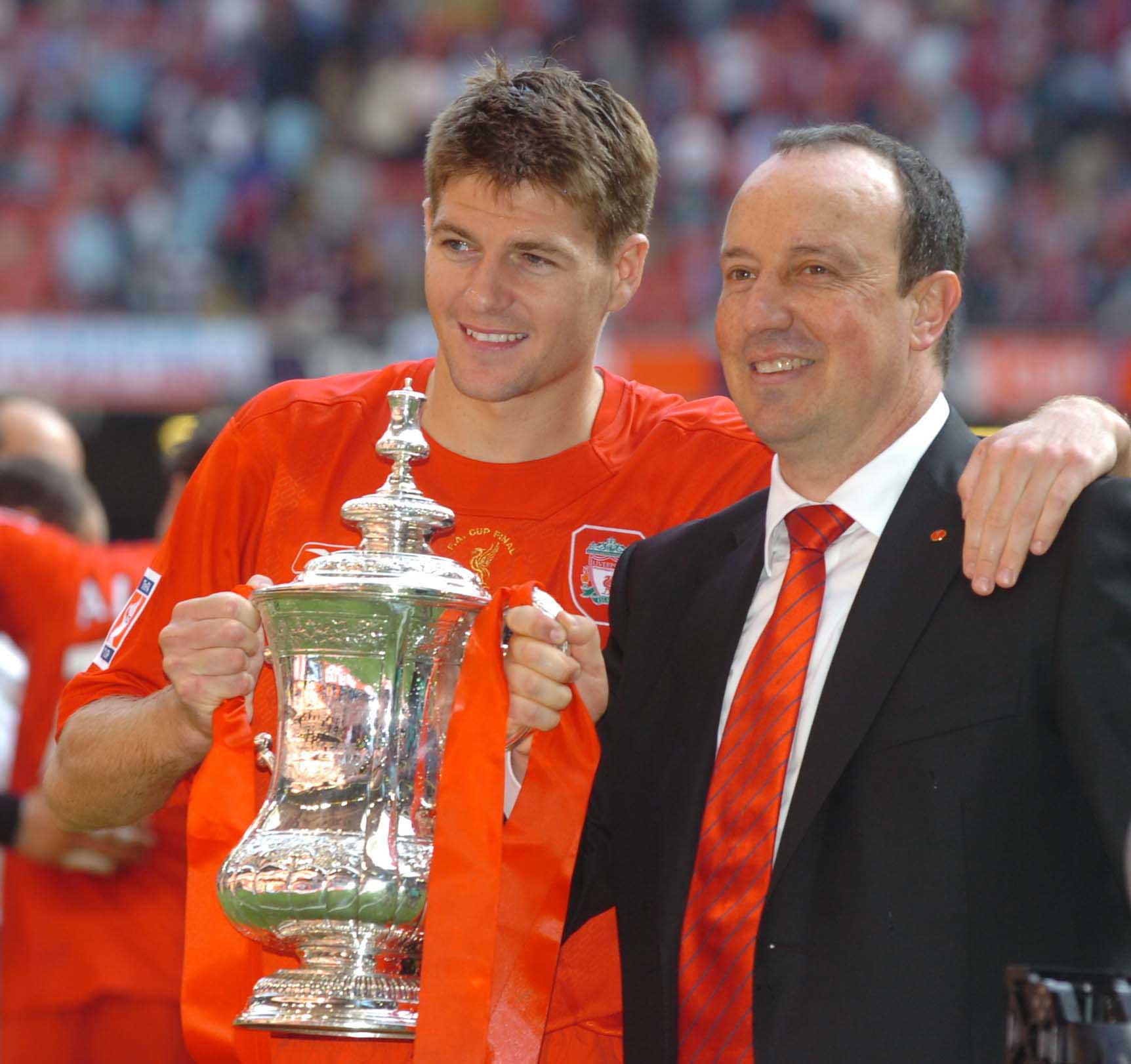 HUMANS are a funny bunch. By nature, we tend to expect the worst. The train will be late or cancelled, that girl/boy we fancy won't like us back, and they will never replace that boring tosser on The One Show with Gordon the Gopher. The glass is invariably ¼ empty.
We often make pessimism our first choice as it creates a cushion to soften the blow if something goes wrong. That's why I'm writing this article fully expecting nothing but negative feedback (reverse psychology fully engaged).
However, this behaviour doesn't carry through into all aspects of life, in particular, football.
You see people who left the house early to go the game because they anticipate bad traffic and wore a coat because the heavens will probably open, who then arrive at the ground and expect their inferior side to outplay and beat a team of superstars, but this still makes absolute sense because what is the point of football if you don't expect to win at it?
It is the expectation of what could be that brings us back for more every time, regardless of logic, odds or previous form. You go into that next game thinking "Well if we do our job we'll win. I don't care how many £40m players they have."
Expectations are good, they are what keep us going to games and keep us enthralled until it is mathematically impossible to reach them. But they can also be a bit dangerous.
Now before I get into this properly I feel I should make clear that I share these expectations, and have been guilty of being too reliant on them myself, until it got me to the point where I was laying into a team and manager that really had no business fulfilling those expectations.
Last season was magical, and it wasn't just because Liverpool had 'returned', or that they did it playing such exciting football. It was because it defied logic. At the start of last season, no one really expected the Reds to even nudge the title picture with a wet flannel, let alone dive-bomb headfirst into it. It was glorious, albeit ultimately frustrating, and was a rare occurrence of a team outperforming their fans' expectations.
However, this caused a problem. Where do you go from there? Liverpool had gone from being a team who would apparently struggle to make top four, to a team who people said 'should' have won the title. Not 'could' have won the title, not 'well done for coming so close against all the odds', the narrative from near enough everyone concerned was that Liverpool essentially failed, because as the season went on, expectations rose to the point where, after the Man City game, anything less than a title win was deemed unacceptable.
They had come second, and in fairness by the time this season had started, there was less of the 'failure' talk and more of the 'let's go again' chatter. However, the inescapable reality was that last season's outstanding achievements would now be the expected norm, the benchmark, the expectation.
Paul Tomkins has recently written something better than this along similar lines that you may have already read (if not, do), so I'll get to the point.
There is room in football for expectation, even ludicrous expectation. Ludicrous expectation is what makes the unlikely occur. Rafa Benitez inexplicably thought he could win the Champions League in 2005. Barmy. Ian Holloway thought he could take Blackpool to the Premier League. Craziness. Phil Parkinson thought he could go to Stamford Bridge with his Bradford side and beat Chelsea. What a loon. My mate Steve thought he could park a van in a space barely big enough for a hatchback. Ok he ruined three perfectly good vehicles in the process but the point is he got it in there.
Brendan Rodgers thinks he can do great things with this Liverpool side. He told us only a few weeks ago that we could finish second. We're not going to, but he thought we could, and now he's getting some cross words from people for suggesting it and not delivering. He's now having to say that the top four is gone. I don't like it.
Rodgers is a manager who isn't afraid to put his balls on the table (which is why he's banned from most casinos). As TAW's Martin Fitzgerald recently alluded to in his terrific piece on pressure, some people like to pile it on themselves as they believe it will force them to follow it up. If you tell the world you're going to win, you better do it or you'll look a right tit. Rodgers doesn't mind looking like a tit (just ask his dentist). This came from the same mind-set that had him saying last year that we could challenge for the title before the rest of us were ready to believe it. Without that unwavering belief in the unlikely, it doesn't happen.
As the old Bill Shankly saying goes, 'Aim for the sky and you'll reach the ceiling. Aim for the ceiling and you'll stay on the floor.' This doesn't necessarily work if you're Leicester and you say you're aiming for top four, as you'll probably still get relegated, but you know what Shanks was getting at. I want our manager and our players to reach for the stars. Sod the sky.
As I've said, it is in our nature as fans to expect the goals we set our teams, and we need those expectations to keep us interested, but there comes a point when you have to say, 'Fair enough, it was never likely really.' or where do you go from there?
Don't get me wrong, this isn't in response to the recent two losses, as we were utter shite in both games. We were fully entitled to expect better, and the same is true of much of the first half of the season. This is more aimed at those increasing voices who seem to be suggesting that fifth place should cost Brendan Rodgers his job.
When deciding how reasonable or unreasonable we were being as a fanbase expecting the Reds to challenge for the title again, or even to get into the top four, I felt the need to compare. I recently spoke to Southampton fans, who said they are happy to finish top six, in spite of spending much of the season in the top four. I spoke to Spurs fans, who had thought top four was possible but are also happy to finish top six as they're pleased with how Mauricio Pochettino has them playing. I even spoke to United fans (from a distance), who said they were just happy to finish in the top four. It was then I started to notice the difference in expectations, and that essentially, fans' expectations appear to simply be widely based on what happened to their team last season and the constant need for improvement. Liverpool left themselves with astonishingly little room for that.
In spite of United's recent history, the titles, the dominance, the money invested and last summer's improvement in manager, last season's catastrophe had tempered their expectations from 'always winning titles' to 'top four will do'. This means that now, as Louis van Gaal spreads his unlikely assertion that his team can still win the title, he does it perhaps because he is either offended at such low expectations, or like Rodgers, he says it because he believes it; because if he doesn't believe it, it doesn't happen.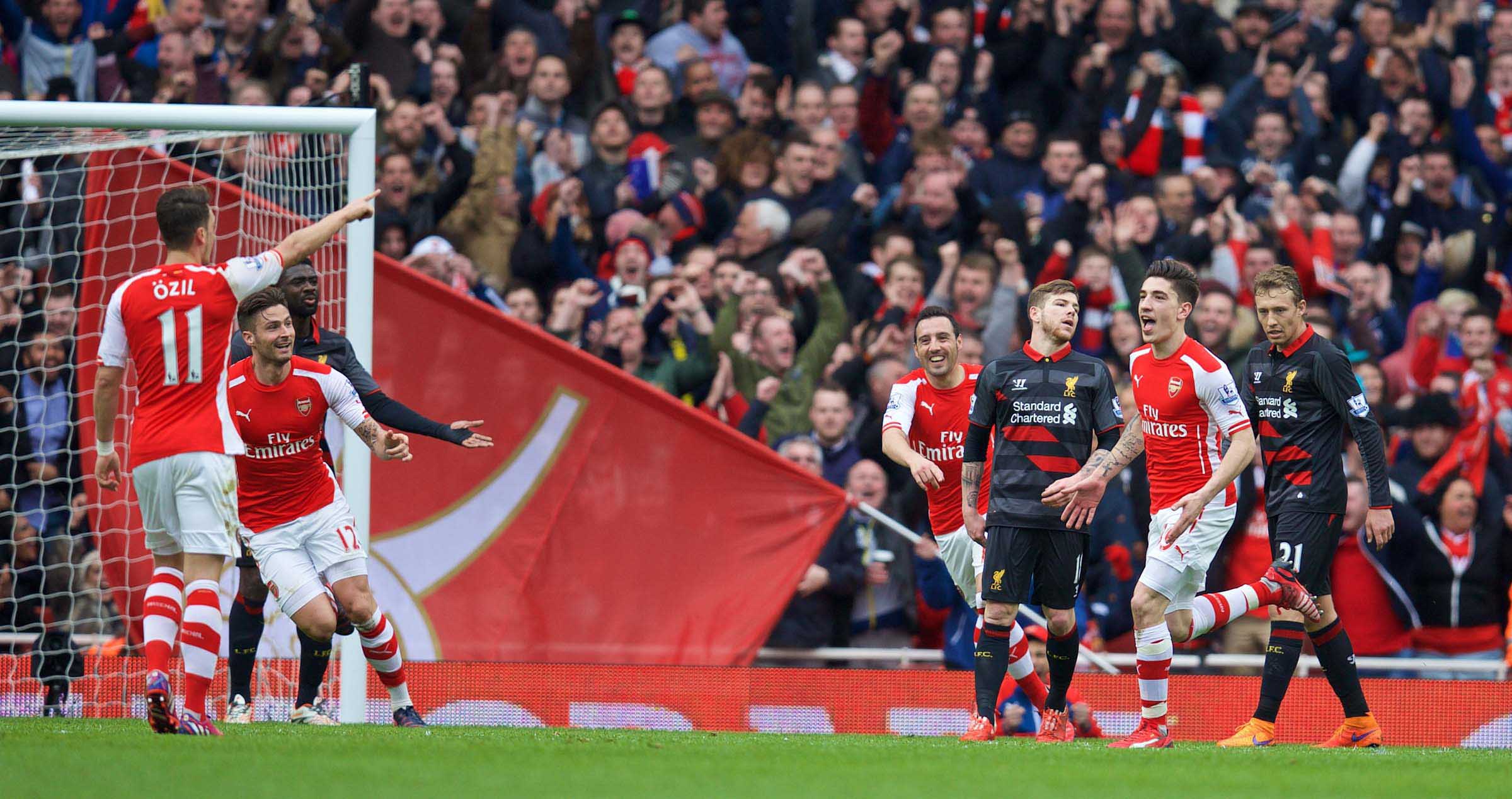 It won't last of course. United will finish top four this season, and quite possibly third or even second. That means that next season, it will be all about the title and the pressure will be back on.
As well as last season's lofty finish, another major reason for our raised expectations is of course the amount of money Liverpool spent last summer. £120million was splashed out on players who were supposed to give us a stronger squad, a more balanced team and to numb the pain following the toothy one's departure. Against Arsenal our bench was Brad Jones, Javier Manquillo, Glen Johnson, Dejan Lovren, Fabio Borini, Daniel Sturridge and Cameron Brannagan. Hmm.
When it comes to expectations, I think the FA Cup is perfect as an example of what I am trying to get at here. I expect to beat Blackburn, I expect to beat Aston Villa, then I 'hope' we beat Arsenal. At this time, Arsenal are the favourites, so it seems almost silly that not winning the trophy could be seen as a damning indictment on Rodgers (unless we don't reach the final) just as it was when Kenny wasn't able to beat Chelsea with a vastly inferior squad. The hope is that none of that matters and we beat them, just as it didn't matter in 2001, unless of course we end up playing Reading should we make it to the last two.
However, I want Brendan to expect us to beat all of them, Gunners and all. I want him to be planning the open-top bus route. I want the players to be picturing themselves lifting the trophy and dancing around the pitch with the lid on their head. I want them to expect to beat whoever they face, because that is what enables it to happen.
We as fans, we can of course expect. We do expect. However, it's allegedly the hope that kills you, but it's magnified if hope becomes expectation, and that is how you end up in a situation where a manager who guided the fifth best team in the league to second place has people calling for his head, saying he's been 'found out' after what appears as if it's going to be a season closer to the one anticipated at the start of last season, but then what did we expect?
Life under Rodgers has been up and down, more so than many would have anticipated. From seventh to second to (I expect) fifth and perhaps an FA Cup, so whatever happens between now and the end of the season, the only thing you can really expect… is the unexpected.
READ: Enemy Lines: The Blackburn Rovers view of tonight's FA Cup clash at Ewood Park
READ: Why an FA Cup win could silence Brendan Rodgers' doubters
[rpfc_recent_posts_from_category meta="true"]
Pics: David Rawcliffe-Propaganda
Like The Anfield Wrap on Facebook