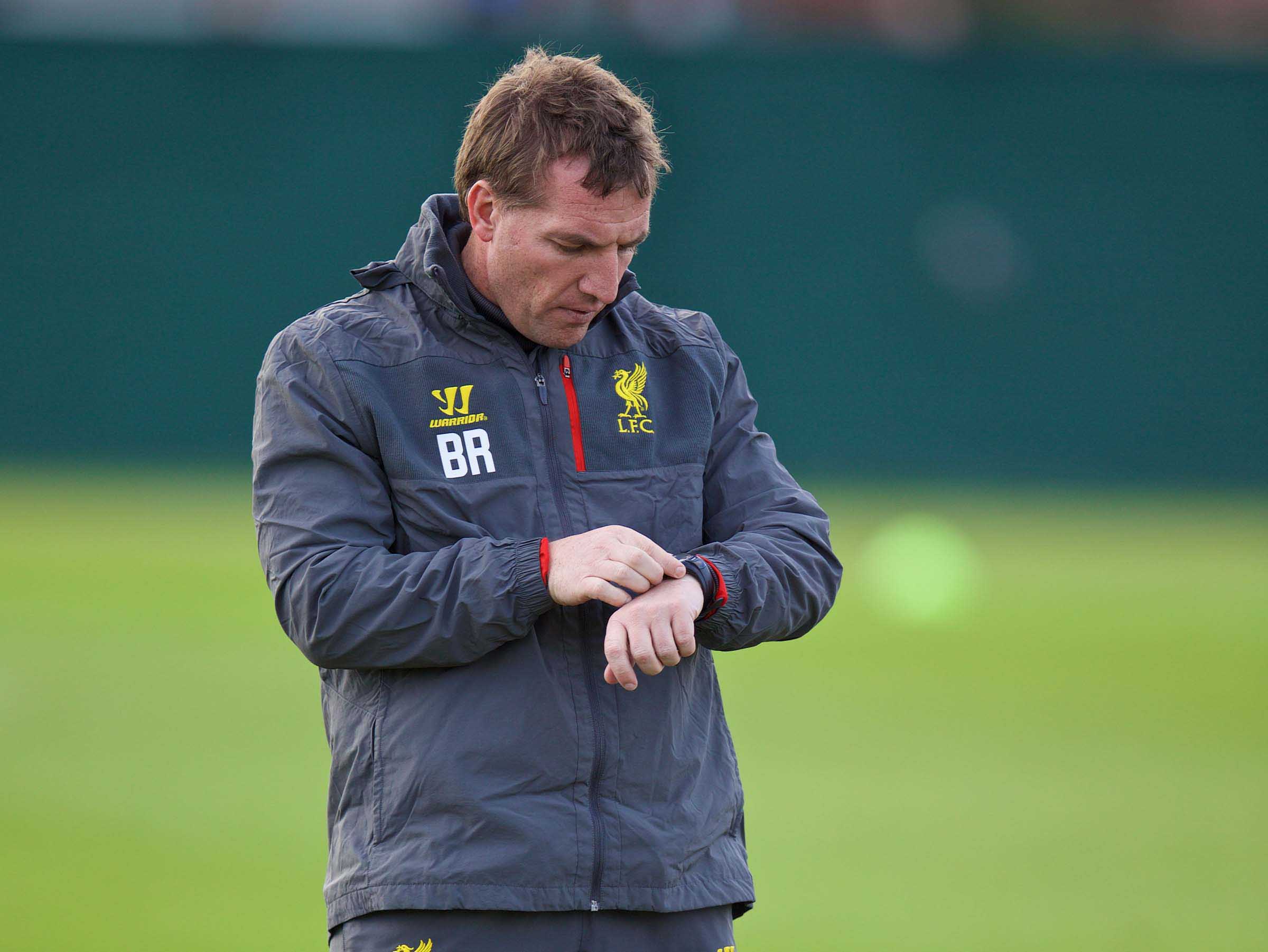 POOR old Brendan Rodgers. He's gone from being within two points of winning Liverpool their first title in over 20 years one season, to having some fans call for his head with at least eight games still to play the next. It's not just season on season that fans change their point of view either. Three games ago the Northern Irishman was being widely heralded for having turned Liverpool's season around after a poor start, with a Champions League place very much on the cards.
Losses against Manchester United and Arsenal have halted all the praise, though, and left Liverpool seven points adrift of their rivals in the race for a top four spot. Never has the cliché of a manager's "stock" rising and falling been more appropriate. Supporters loyalties can no longer be taken for granted, with opinions changing as fast as the markets on Wall Street.
So what can Brendan Rodgers do to win over his critics? In some cases, absolutely nothing. There's a part of the support base that doesn't like him. It's as simple as that. He talks too much. He thinks he's Bill Shankly born again. He's got new teeth and a weird tan.
Equally, there are some who will forgive him a myriad of sins for the fun he gave them last season. His brand of football had Anfield absolutely bouncing, with people lining the streets to welcome in 'the Champions Elect' for every home game.
The truth, perhaps, lies somewhere in the middle. Rodgers is an intelligent, forward-thinking manager who wants to do the best he can and think outside the box. His plan B isn't lumping it up to a big man, but inverting the pyramid, twisting the rhombus, flattening the square. At the same time, he's probably a little too keen to talk, to tell people how brilliant he is, and is often a little stubborn.
That's why he needs to win the FA Cup.
https://www.youtube.com/watch?v=Pad0rFKZja8
In recent years the cool kids have decided that the FA Cup doesn't matter. That it's not as important as finishing in the top four. They laugh at the notion that Liverpool Football Club "exists to win trophies" and would rather see them "do an Arsenal" and finish in the top four year in, year out.
Over the last 10 years Arsenal have finished fourth, fourth, third, fourth, third, fourth, third, fourth, third, fourth, fourth and second. They've won the FA Cup twice and lost two League Cup finals.
Liverpool, meanwhile, have finished second, seventh, eighth, sixth, seventh, second fourth, third, third and fifth. We've narrowly missed out on the title twice, made two Champions League finals — winning one with the greatest comeback of all time — won the League Cup and the FA Cup and made an FA Cup final.
Trophies aren't for everyone. But if you offered me the highs of our last 10 years on the understanding that I also had to put up with the lows — or the steady ship — of Arsenal, I know which one I'd prefer.
Maybe winning the FA Cup won't get the Brendan Rodgers doubters onside. But it will hopefully convince people that this season isn't the write-off they seem convinced that it is.
Here are some stats from Andrew Beasley, or @BassTunedToRed if you prefer talking in Twitter handles. Liverpool currently have 54 points after 31 games. The club average in the previous 22 SEASONS is 53.6. We've had more than 54 points after 31 games just seven times in the last 17 seasons, or 10 times in the last 22.
Liverpool have 54 points after 31 games.
Club average at this point in the previous 22 seasons: 53.6 #par

— Andrew Beasley (@BassTunedToRed) April 6, 2015
Perhaps the highs of our unexpected title challenge last season have made this season feel like a particularly disappointing low, but the reality is that Liverpool FC is currently performing to the club average. People might want to make you believe that Rodgers has lost the plot and that it's time for him to go, but he's performing no worse than other managers over the past 22 seasons, and last year his managerial record was up there with the very best of them.
So what would winning the FA Cup do? Why is the FA Cup still important? Because Brendan Rodgers needs to show the team, as well as the fans, that he knows how to win when it matters.
Rodgers took his Swansea team to Wembley and faced a demon in the shape of his old club Reading. They won 4-2. So it's fair to say that Brendan Rodgers knows how to get his team to the final of a competition and lift the trophy.
But doing so with Swansea, when the pressure is limited, and doing it with Liverpool — who are expected to compete for trophies every year — are vastly different propositions.
To take Liverpool to the FA Cup final and win would be a real feather in the cap for the gaffer, and it would give him a chance to at least silence his doubters for a length of time.
On top of that, people love to trot out the cliché that the business end of the season is "10 cup finals". It would certainly help if the manager and the players had gone and won a cup final.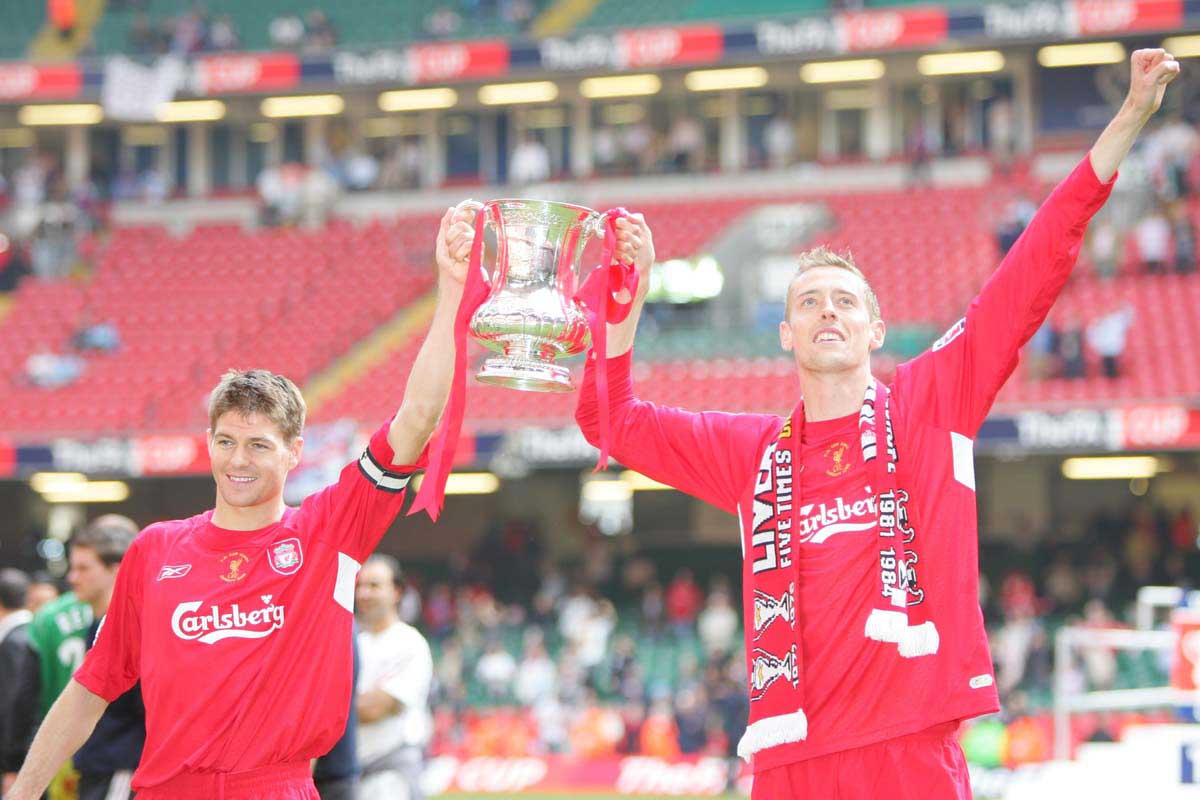 No one will ever know if Liverpool would have won the league last season if they'd previously won a cup under Rodgers. But having previously come out on top when the pressure was mounting, you might just have felt that the lads would have had the nous when it mattered.
Next season Liverpool may be back up at the top end of the table, competing for the title once more, or they might not. But when it comes to the crunch they'll have a significantly better chance of lifting some silverware if they know what it feels like in their hands.
Whether you think they FA Cup is important or not probably depends on your outlook on life. I've seen some people on Twitter saying that if LFC miss out on the Champions League this season then that's the competition boxed off for the near future; they believe that the new TV money, combined with Liverpool's inability to attract top stars, will see us doomed to a future of mediocrity. For them the FA Cup is an unfortunate distraction, something they'd happily sacrifice for a few more meals at the top table of European football.
Me? I'm a glass half full type of guy. I'm not yet convinced that the top four is gone for Liverpool this season, let alone for the rest of time. Right now, if you offered me a top 4 finish or lifting the FA Cup, I'd choose the latter. Because as much as players want to compete with the best in the world, they mostly want to lift trophies. And when they've lifted one they want another one. Then another one etc etc ad infinitum.
The FA Cup is very much still magic. Winning it would give Rodgers and the players some magic dust to sprinkle on their self-belief next season, so that when we're faced with 10 cup finals we'll know exactly what it takes to win one.
READ: Enemy Lines: The Blackburn Rovers view of tonight's FA Cup clash at Ewood Park
[rpfc_recent_posts_from_category meta="true"]
Pics: David Rawcliffe-Propaganda
Like The Anfield Wrap on Facebook