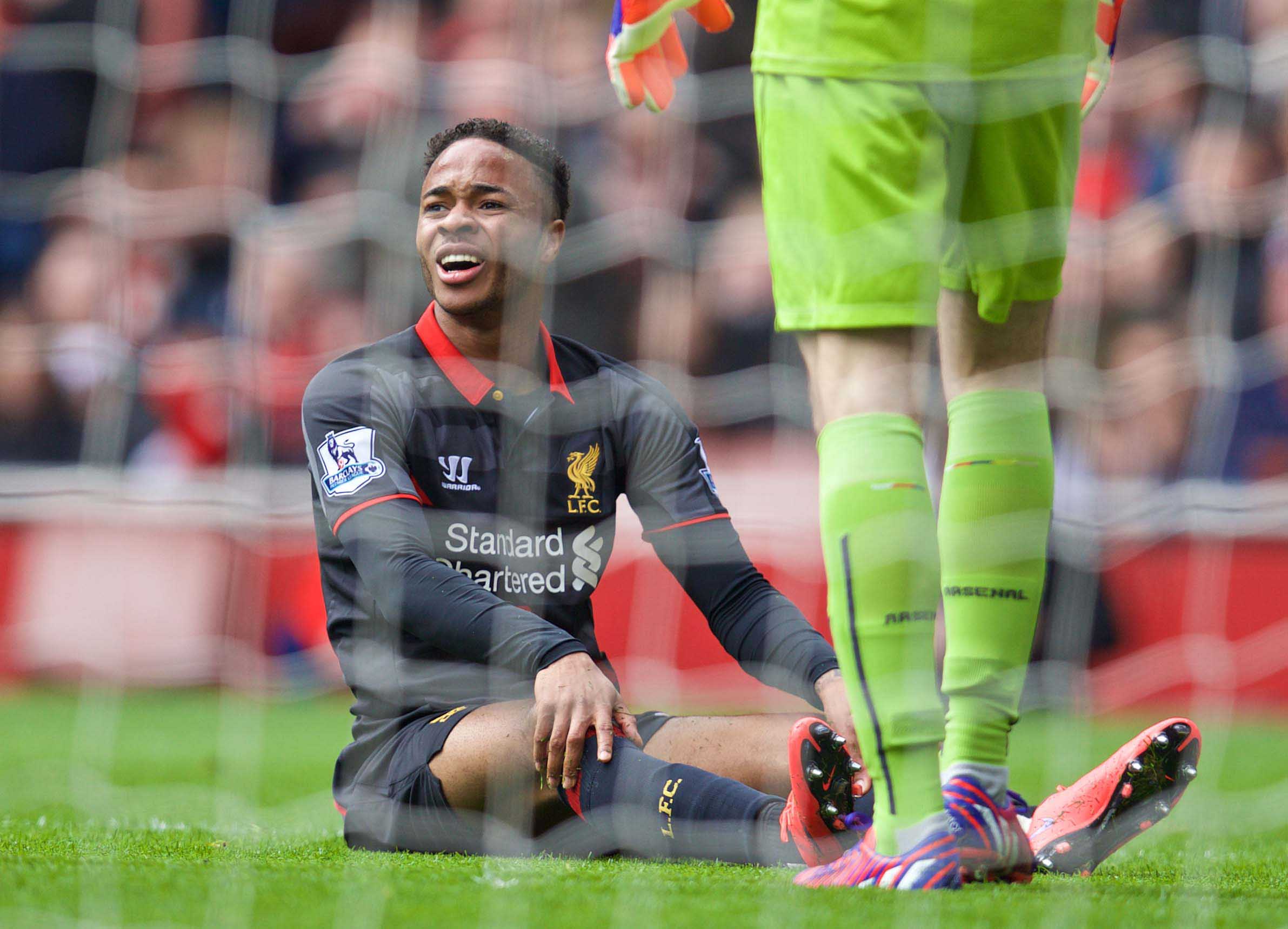 IT seems like something's been triggered by yesterday's game. Buckets of pent-up frustration, simmering nicely since August, have been kicked over and the consequences are thrashing around like fish dumped on the pavement. It feels like a tipping point.
I'm in agreement with Karl Coppack here. It may just seem like old men moaning (soz, Karl!) but so be it. I'm writing this angry. Admittedly, this may not be a good thing. Rationality and logic fly out the window. Emotion and what-the-fuckery are everything. Just roll with it, let it flow. Let's see where we end up.
So. Arsenal 4-1 Liverpool. Arsenal scored four goals, could easily have had eight. Liverpool scored a penalty. And, if either Markovic or Sterling possessed the desire and wilfulness of a genuine goalscorer, would have taken the lead. But that's about as positive as I'm likely to get here.
Let's not try to dress this up. Liverpool were woeful yesterday. Started the game badly. Conceded possession time after time in areas of the field that you really don't want to be conceding possession in. Lacked composure and discipline. Appeared disjointed and ill-at-ease with the system they were asked to play.
Both Swansea and Manchester United had demonstrated Liverpool's inability to deal with a team pressing high and fast. That Arsenal would adopt the same approach was inevitable. That Liverpool would spend 15 minutes blindly stumbling around, shellshocked, as if this was some kind of affront to their sense of decency, completely lacking the nous to react or stem the tide, was depressing.
But then they found a way. And for 20 minutes, they managed to get themselves far enough up the pitch to cause problems. Without dominating or completely eradicating the fragility that had defined the opening exchanges, they were causing problems.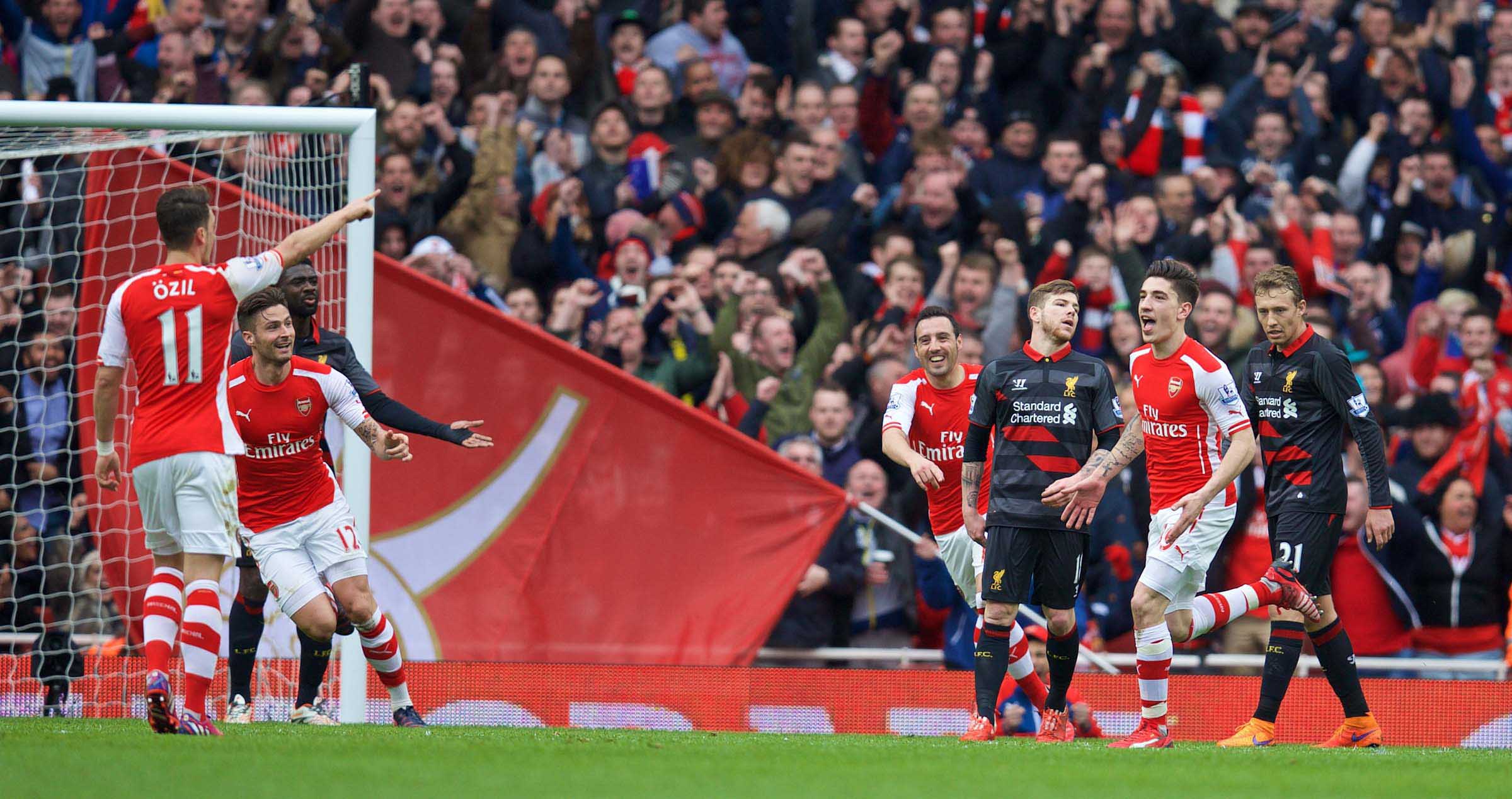 And then it all went to shit.
They're a good team, Arsenal. Good movement, good awareness. Threats wherever you look. What you don't do is make it easy for them. What you don't do is give them the encouragement to exploit your obvious weaknesses, to hurt you. What you don't do is let in three goals in eight minutes in a game that you absolutely have to get something out of if you're going to get your snout in the Champions League trough. Which is, I'm led to believe, the only thing that counts these days.
We'd all been sucked in. Like last season, the post-Christmas run seemed to have given the team the momentum and belief to achieve its primary objective. They might not have been playing with the same fluency or creativity as a year ago, or been anything like as much fun to watch, but they were getting results. Maybe that's all that mattered?
Actually, no. Not really. Because without players who can be relied on to put the ball in the net and without leaders, real leaders who can inspire and cajole and bully, it's unsustainable.
People often get touchy when you mention the loss of Suarez as a reason for our decline this season. As if it's somehow an irrelevance or an excuse. Or it downplays the manager's contribution to our thwarted title challenge. Fine. Carry on.
But consider this. Luis Suarez scored 31 goals in the last campaign; he added 13 assists. So far this term, Raheem Sterling has been our most productive attacking force. He has a grand total of six goals and seven assists. You don't have to be Carol Vorderman to spot the obvious disparity.
https://www.youtube.com/watch?v=vP9d629DbKg
Of course, the idea was that the impact of Suarez's departure would be lessened due to other players chipping in more. It hasn't happened. Partly due to Sturridge's inability to stay fit, partly due to a recruitment strategy that bordered on negligence, leaving us with three fundamentally mediocre recognised strikers. Three strikers who, between them, have notched up a total of four league goals. Who are clearly nowhere near the standard a club like Liverpool demands. And who, it is apparent, are not trusted by Brendan Rodgers to play anything other than a peripheral role and are unlikely to extend their time at the club beyond the summer.
The upshot being that we don't have enough players on the pitch who can win you football matches. And without players who win football matches, you don't win titles, you don't finish in the top four and you don't win games against the best teams in the division. And that, pretty much, is where we are right now.
Liverpool's record against the teams occupying the top four positions this season is dismal. Clobbered by Arsenal, dispatched by Chelsea, twice dissected by United and outplayed by City, the first indication that things might not turn out ok. You can get away with it, though, if you win the games against the lesser teams, if you pick up the points reason dictates you should be collecting.
Unfortunately, we've often struggled there, too. As a result, we find ourselves exactly where we deserve.
A team that has performed as inconsistently as Liverpool does not warrant a place in the Champions League. That's the brutal truth. We're not the team so many of us like to think we are. We don't frighten the opposition, we don't swarm over them like a red blanket, we don't pummel them into submission.
Not any more. I want that back. I want a Liverpool that runs onto the pitch with swagger because it knows it won't be getting beat. I want a Liverpool that wins battles all over the football field, that takes its opponents' hearts and gives them nothing in return. I want a Liverpool full of leaders, that doesn't allow itself to consider the possibility of failure.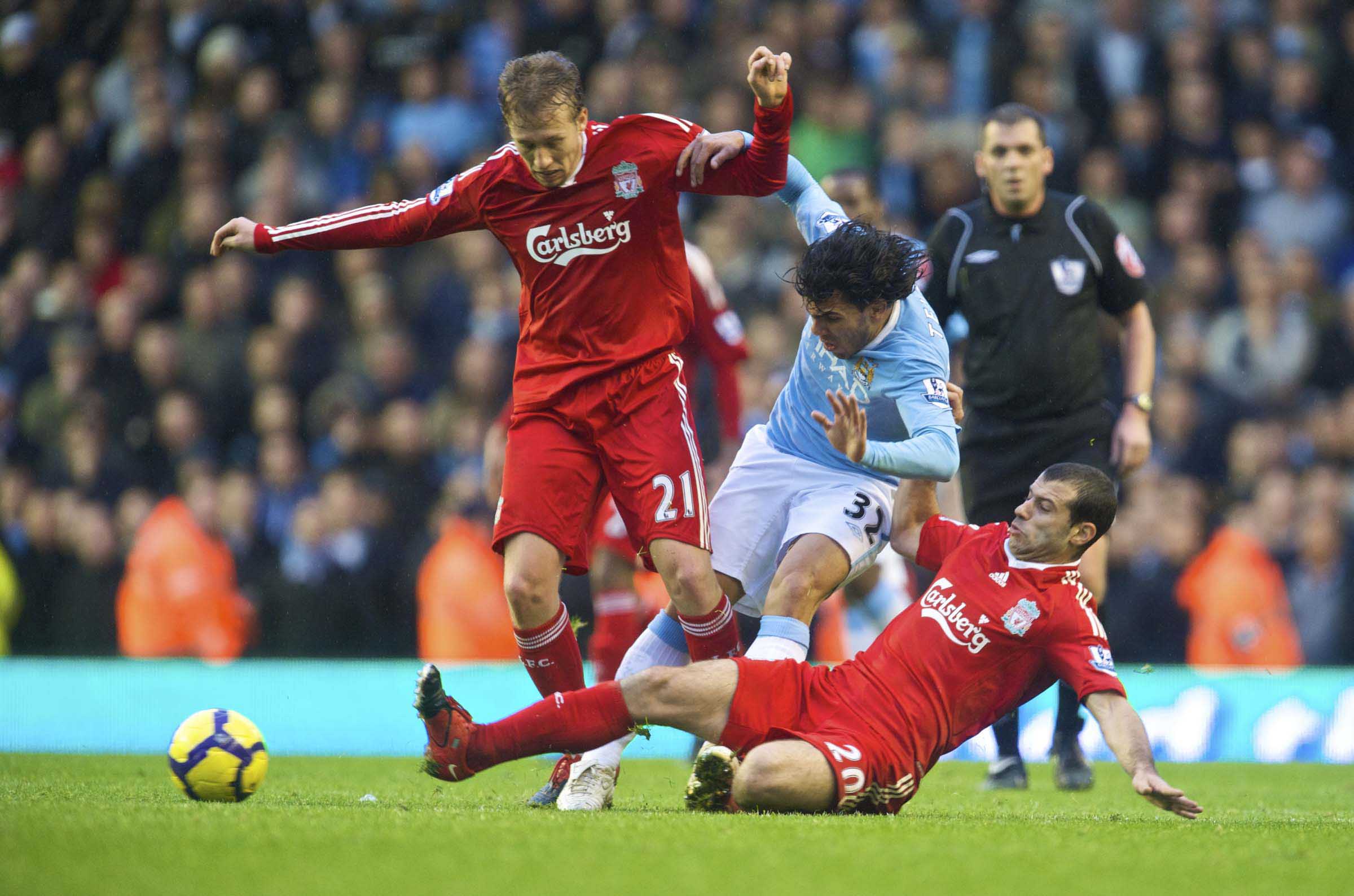 I'm fairly sure this is the Liverpool Brendan Rodgers wants, too. It's up to him to make it happen. If he doesn't, he'll be another name on the list of Liverpool managers who ultimately fell short. If he does…
If he does. Imagine how that will feel. For him. For the players. For us. For everyone.
But we can't allow ourselves any more Arsenals. It needs to stop.
I'm still angry. And it's rare that Liverpool make me angry anymore. I thought I'd done with all that. I thought Ruddock and Ince and Hodgson and Purslow and Hicks and Gillett and Werner had knocked it out of me. Looks like I was wrong.
"I know that this is vitriol. No solution, spleen-venting. But I feel better having screamed."
That was R.E.M.'s MichaeI Stipe, raging about the devastation wrought on American society by the trickle-down economics of the Reagan years.
Tomorrow we can look to analyse and deconstruct. Today, I am Michael Stipe. Today, I just want to scream.
LISTEN: Post-match reaction from The Anfield Wrap
[yop_poll id="41″]
[rpfc_recent_posts_from_category meta="true"]
Pics: David Rawcliffe-Propaganda
Like The Anfield Wrap on Facebook