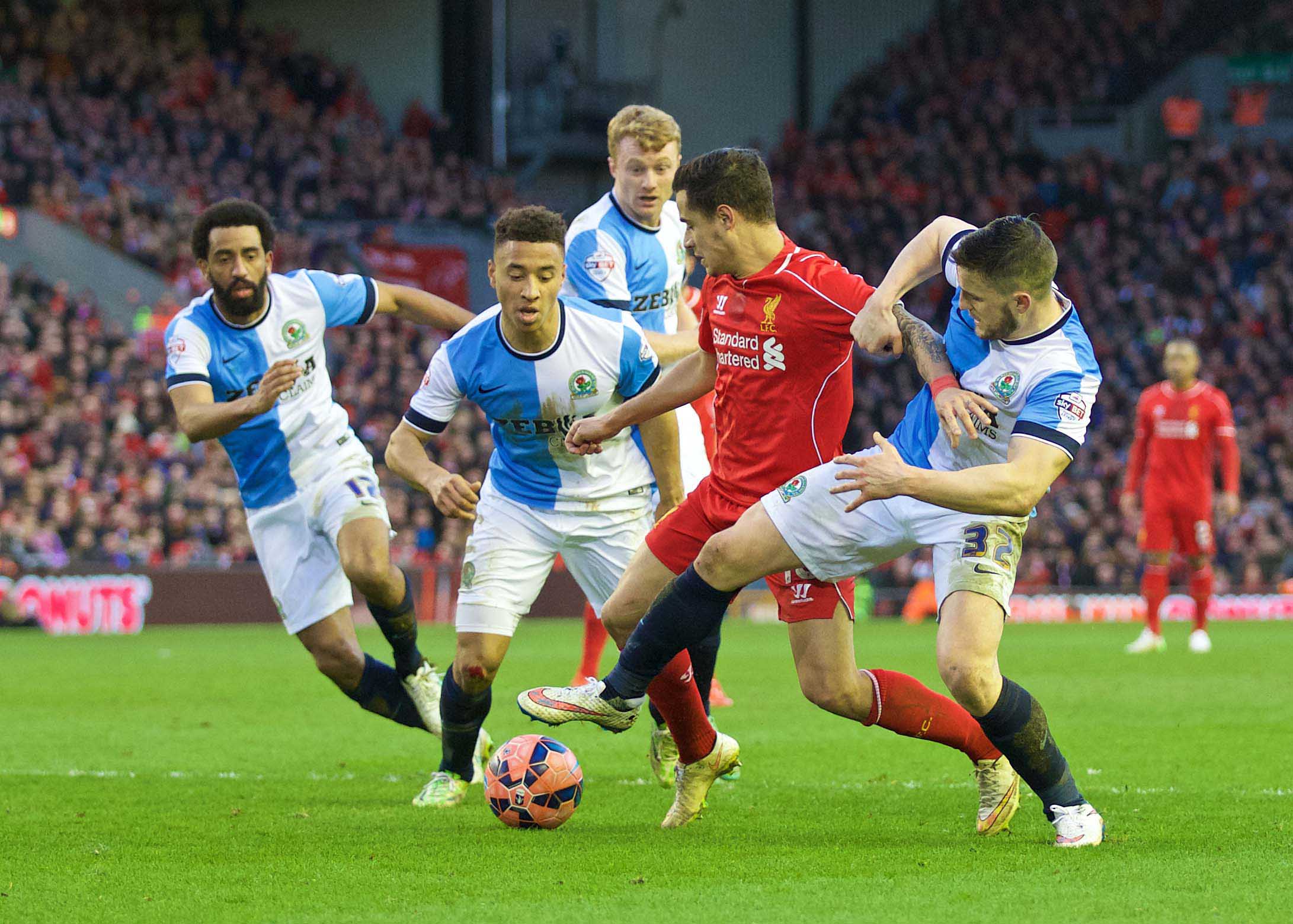 WITH Liverpool making the 40-mile trip to Ewood Park tomorrow night for the FA Cup quarter-final replay, we spoke to Lancashire Telegraph sports reporter PAUL WHEELOCK, who has covered Blackburn Rovers home and away for two-and-a-half years, about the match.
How have Blackburn got on since the draw at Anfield? It seems like a long time ago now.
They're tenth in the Championship after the latest round of league games. After that cup match in March, Rovers won at home against Bolton and away against Charlton. That put them in contention for the play-off positions but they then lost to Brentford and Brighton before the international break, which set them back. They beat Leeds 3-0 away on Saturday.
How are they playing?
Pretty well but in the lead up to the international break they played something like 13 times in seven weeks and that's left them with an injury-hit squad. They've also had to deal with a Financial Fair Play transfer embargo that meant the club couldn't sign anyone permanently and restricted the amount of loan players they can bring in. All that meant that by the time they reached the break they were running on empty.
The draw at Anfield was in between winning three on the spin in the league and they seemed to have a bit of momentum, which had the fans thinking about the play-offs, but the Brentford game really knocked the wind out of their sails and in the Brighton game they were awful, there's no doubt about that, even the manager (Gary Bowyer) admits that and he's not one to criticise his own players in public.
But against Leeds on Saturday they were brilliant, played well, rose to the occasion and after Leeds were reduced to 10 men they ran out easy winners. It was a very good performance.
So Blackburn coming into the match on a high then, Liverpool on the back of two defeats in the league. I presume from a Rovers' perspective there's a quite upbeat mood around Wednesday's game?
Yeah, definitely. You win 3-0 away at Leeds — and you've got the Lancashire-Yorkshire 'roses rivalry' remember — and you couldn't really ask for a better result than that in terms of preparation.
It's going to be a sell out, the biggest Ewood Park crowd since 2011, and it's always a popular away fixture in terms of fans from Liverpool coming over so there's a real buzz around the town at the moment.
What's the general state of Blackburn Rovers now? We remember them well from their Premier League days and as you say it was always a popular away. How is the club off the pitch now given the well-documented problems of the last few years?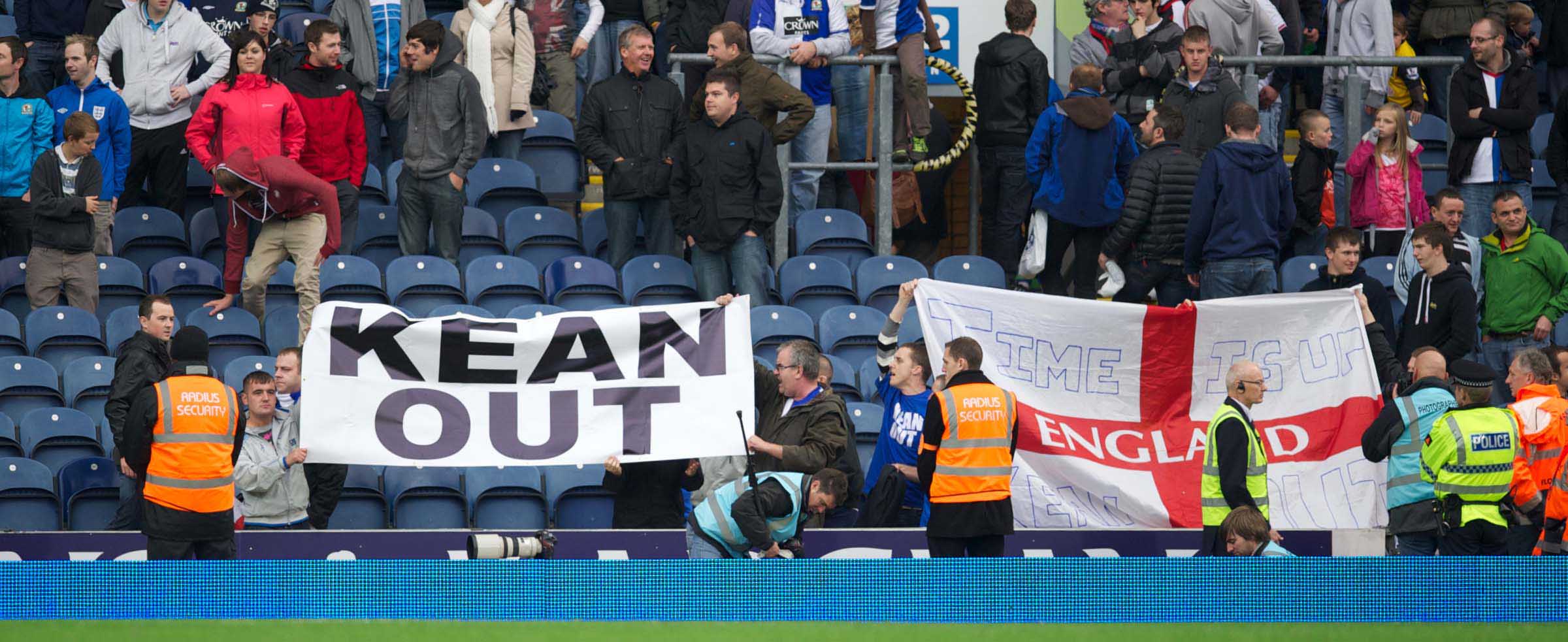 Certainly on the pitch it is a lot more stable than when the side dropped into the Championship under Steve Kean after losing to Wigan in May 2012. They then quickly went through three full-time managers in one season so that situation has undoubtedly improved, there has been progress there.
Off the field, there remains a big debt, in the last annual accounts it was £80million with £55m owed to Venky's, the owners, in interest-free loans. It's a long way back from that and the only way Rovers can really get that debt down is by getting promoted to the Premier League. In the meantime, they have to be sensible and stop handing out silly contracts, which they have done under Gary Bowyer.
After they went down, players like Danny Murphy and Leon Best were handed £30-40,000-a-week contracts and that has really hamstrung the club now because it didn't work out, they stayed in the Championship, and they've either still got some of those contracts or they're still paying them off after settling up.
Venky's are still putting money in and they're letting football people run the football club.In the past there were people running it who didn't have its best interests at heart. It is a lot better but there is still a lot of work to be done.
Both managers have mentioned the pitch at Ewood Park in the build up to the game – how bad is it and what has happened to it?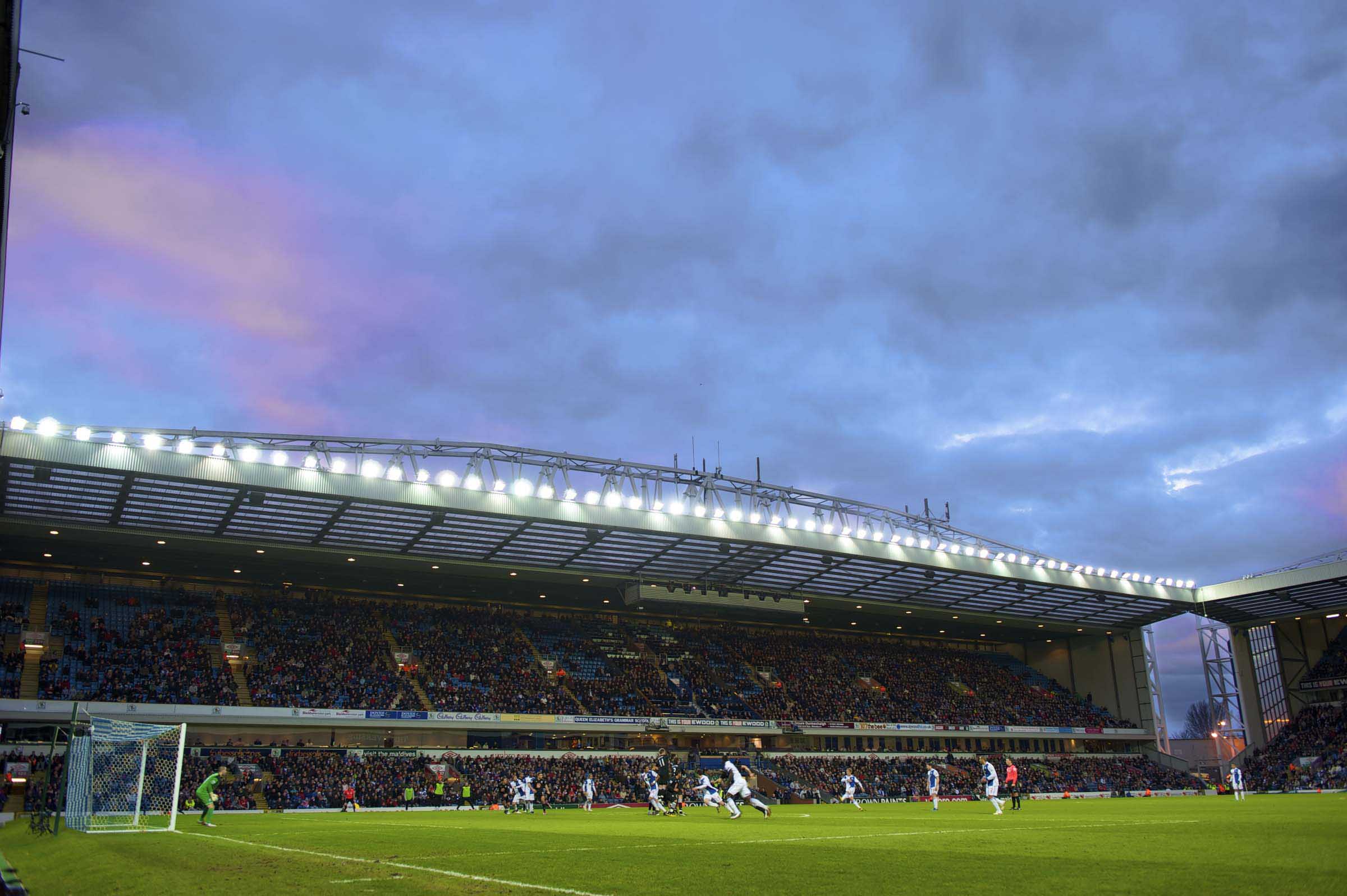 It was funny after the Anfield game that Brendan Rodgers and Glen Johnson mentioned the state of the pitch there. I could only think 'wait until you see Ewood Park'. It has been one of the best in the country in the past but this year it's in really poor shape. Around Christmas time we had really bad weather around this part of Lancashire with a lot of rain. Around that time there was a Under 21s game at Ewood when it absolutely lashed it down and that didn't help. Around the same time the pitches at the training base were frozen so they trained on it as well and that tipped it over the edge.
They've got some good technical players in the Blackburn line up, as you saw at Anfield. They can go long for Rudy Gestede but players like Tom Cairney in midfield can play a bit. Tom said when you're trying to get on the ball that rather than your first touch you're having to take two and three touches because the pitch is quite bobbly so it will be difficult for Liverpool's technical players.
Blackburn was – on the face of it – seen as a good draw for Liverpool and we had the quip from Jamie Carragher asking if Steven Gerrard had pulled the balls out of the hat. But in all seriousness, they've knocked two Premier League sides out already, Swansea in the fourth round 3-1 and Stoke in the fifth round 4-1, both at Ewood. How is it that Blackburn have seemingly beaten Premier League sides so easily in the FA Cup?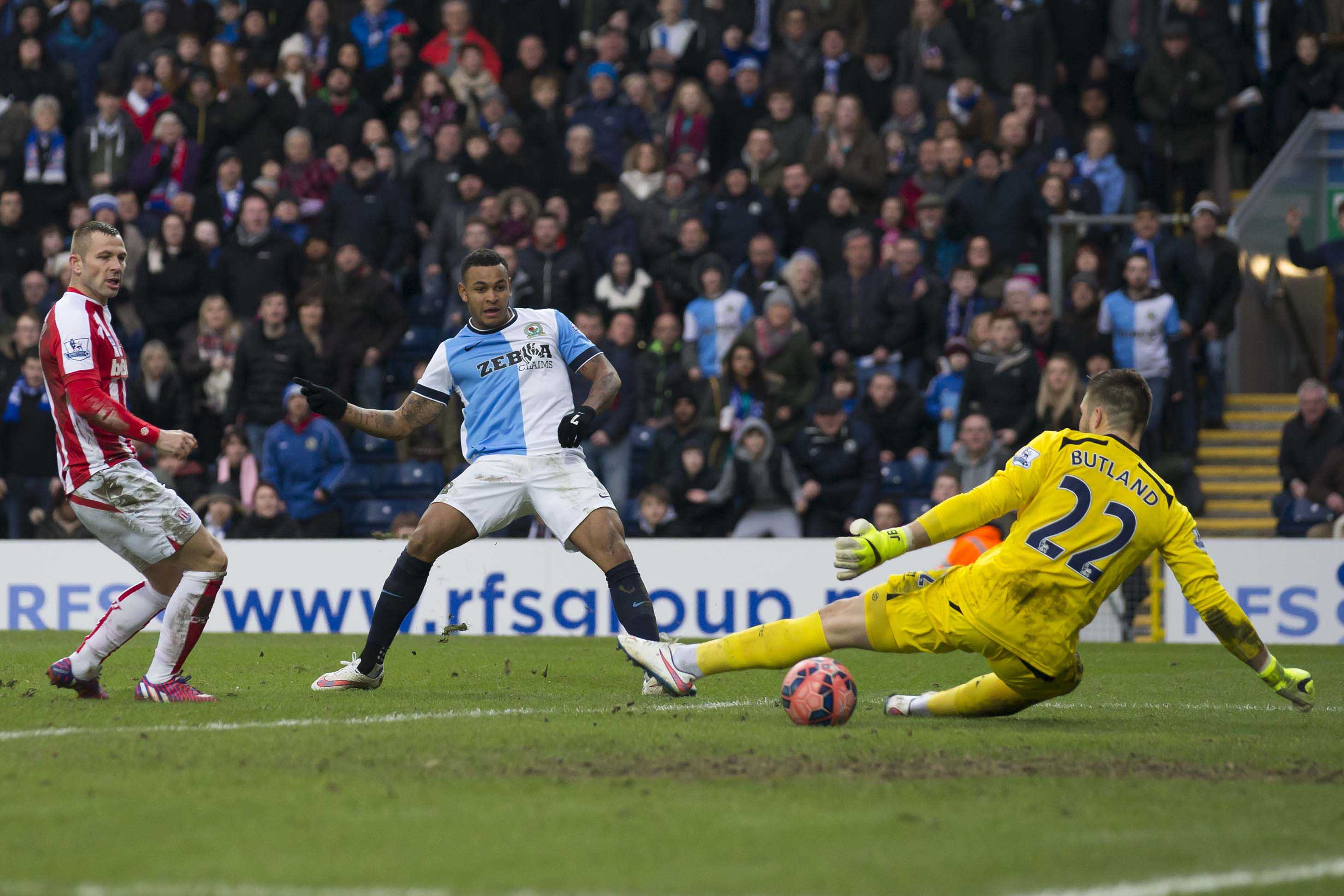 In both of those games Josh King (above scoring his second against Stoke), an ex-Manchester United player, caused them problems. I'm not going over the top in saying he is lightning quick, probably the fastest player I have ever seen. Against Swansea and Stoke he basically 'won' two red cards — two players brought him down. Against Swansea he was one on one with the goalie at the time. Both teams defended against Blackburn with really high lines which gave him an opportunity.
One of the criticisms of King has been that he has got all the pace in the world but his end product hasn't always been there but in those two games it all seemed to come together, particularly against Stoke when he scored a hat-trick. He's actually an injury doubt for Wednesday though.
I thought Rovers showed how organised they can be at Anfield, they had good shape and Gestede occupied Liverpool's three centre backs really well. He's another one that came off with an injury on Saturday, he was feeling his hamstring, but hopefully he should be OK for tomorrow. They've also got Jordan Rhodes who is a great goalscorer, he's got 17 this season, so against Premier League teams they do pose a threat.
Liverpool is an obvious step up from Swansea and Stoke but Blackburn do have players capable of playing at that level.
You've mentioned a couple there, but there have been reports that Blackburn have up to 10 injured players at the moment?
Yeah, going into Saturday at Leeds there were eight players either ruled out, carrying knocks or not risked. Then in that game Gestede came off and Chris Brown, his replacement, also came off with tightness in the hamstring. They were winning the game comfortably though so it could just be a case that it was felt there was no point risking them. There were also four lads involved on Saturday who can't play on Wednesday. The teenage goalkeeper David Raya, who made his debut, is cup tied because he played for Southport earlier in the season, Jay Spearing – your old lad – is cup tied because he played for Bolton in an earlier round.
Two other lads, Paul Taylor, a Scouser and, I think, a Liverpool fan, and John O'Sullivan are ineligible because they hadn't been registered before the first match at Anfield. So there are genuine selection problems!
Good! Looking back at how Blackburn played at Anfield, and you had the incident between Getsede and Skrtel, would you say that as well as being able to play a bit Blackburn are also a side that can get quite physical and confrontational?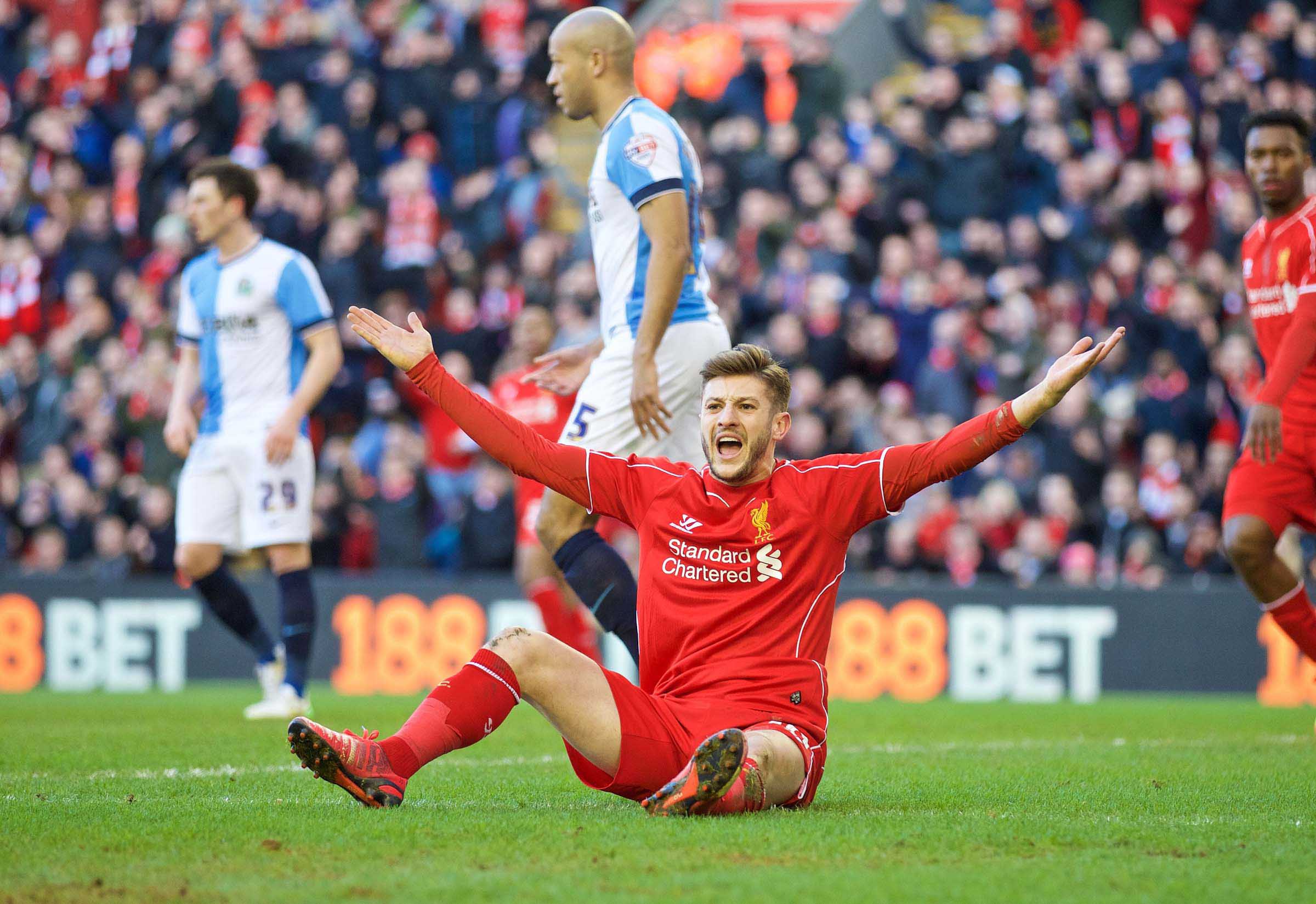 To be honest I think they could do with being a little harder. They are a young side and I think knowing when to do that comes with experience. They can mix it up a bit, and you need that in the Championship, and in Getsede they've got someone who can get in people's faces and be direct and dangerous from set pieces.
You mentioned the game is more than likely to be a sell out, I was looking back at the other games when they have beaten Premier League opposition this season and I was quite surprised to see there was only 5,900 at the Swansea game. They brought more than that to Anfield so what happened there?
It was a poor crowd and a shame because Blackburn went on to beat a good Premier League team but I wrote in my report at the time that, in defence of the fans, it had just come off the back of a really poor home performance against Wolves, it kicked off at 12.45, which is a terrible time for football, and it was live on BBC Wales, which meant anyone with a satellite box could watch it.
Rovers are brilliant with ticket prices, they must be one of the best in the country in that they reflect the area they are in, a working class area. But for that one it was £25 a ticket and it just didn't capture the mood. I think there were some mitigating factors for the poor attendance.
There's no hiding from the fact that there has been a drop off of around 7-8,000 since the club came down from the Premier League and what was happening with the club and the owners around that time. Fans have been lost, or have have lapsed into staying away, but they are coming out in their droves for this one.
What feeling do you sense among the fans about the Liverpool game? Are they looking at the last two defeats and fancying their chances or do they remain wary of the quality the Reds have in their ranks?
Massively wary of the quality Liverpool have and the players are the same. But there's always a glimmer of hope. If you see it from their perspective, they've gone to Anfield, and looked the more dangerous side in the first half even if they didn't have as much of the ball. I don't think Liverpool will play as poorly as they did that day but there a few key misses through suspension and a couple of bad results so there is maybe some quiet confidence but no one is getting cocky about it or anything like that. Liverpool are definitely the favourites.
In that first game it did seem that Blackburn had a game plan – and fair play to them – to contain, to spoil and to disrupt Liverpool's rhythm then to catch them on the break and go long to Getsede. Do you expect a different approach now that they are home or will we see something similar?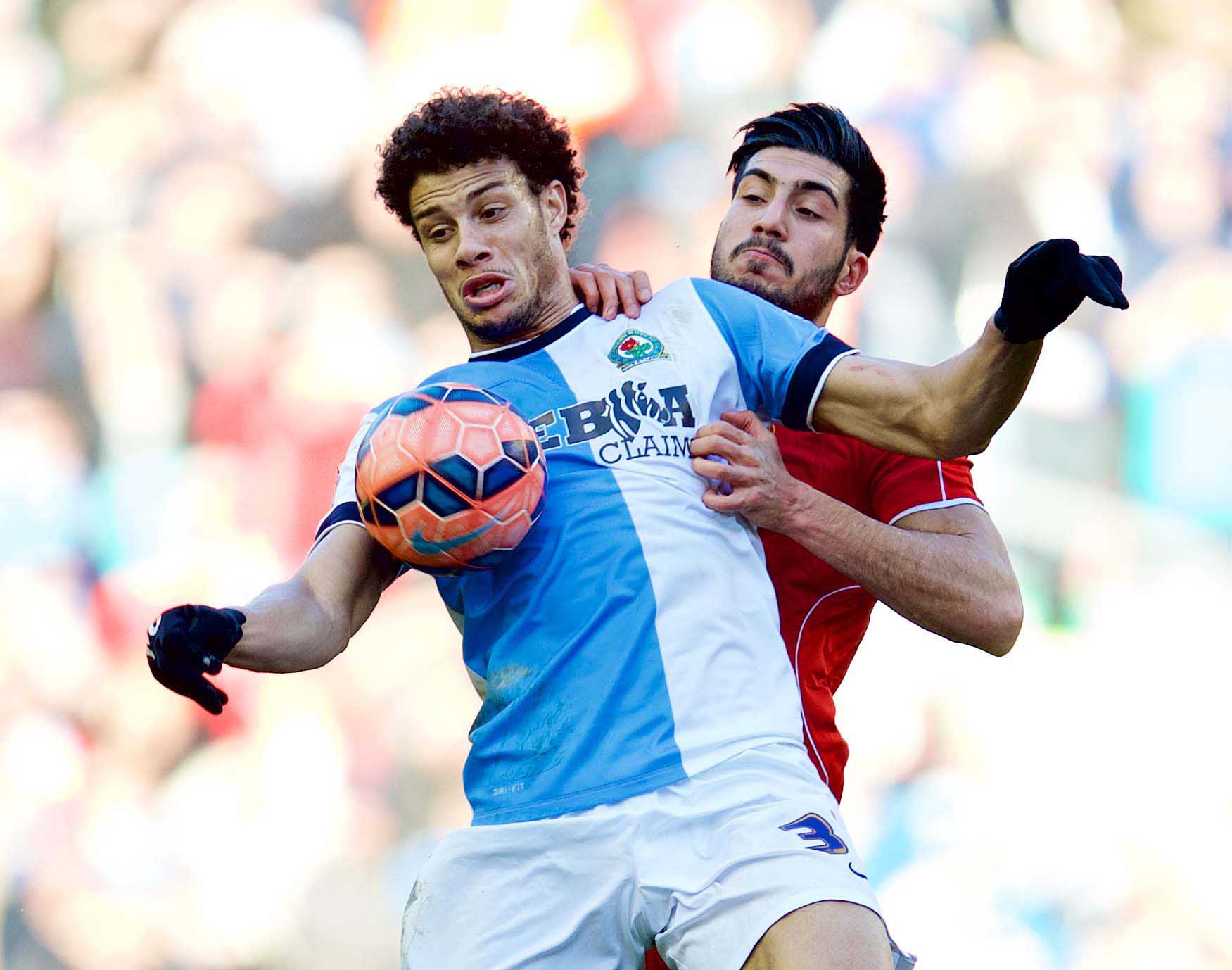 Speaking to the manager and the players briefly this week, they've all said they've got to go at it in a similar way. They can't really go at Liverpool too much because players like Coutinho, Sterling, Lallana will just open them up. All the players said that the hardest thing they found about Anfield was the mental challenge rather than the physical one. They do as much running as they did in that game in the Championship but it was the challenge of being switched on for the whole game.
I can't see them coming out and trying to blow Liverpool away but it's got to be won on the night so they'll probably be a bit more attacking, certainly in the second half. If it gets to 70 minutes and 0-0 they will be pleased with that.
Blackburn is generally regarded as a good away for Liverpool, we take 7,000 in the Darwen End and it can feel almost like a home game for us at times, certainly when you are in among it. What kind of atmosphere do Blackburn fans generally generate at the ground these days on a Saturday afternoon?
It's difficult because it's often half full for the league games now and when you've got fans scattered around four sides you don't always get the atmosphere that you will get tomorrow night. I think it's better when there is a large away following; Leeds earlier this season brought a full Darwen End and Middlesbrough did as well. Automatically when you see that many fans at your ground it lifts you as well so I think it will be good for Rovers that there will so many Liverpool fans there – it should inspire the home fans.
How do you think the Blackburn fans and the club see Liverpool in general? I think if you ask Liverpool fans about Blackburn many have got a bit of a soft spot for them because it's a good away and because Kenny managed the side there that won the league and stopped Manchester United from doing so that year. And at Anfield of course.
It obviously doesn't fall into any kind of rivalry like Blackburn have with Burnley. I think there's a general respect there.
Perhaps we can all join hands in hating Roy Hodgson…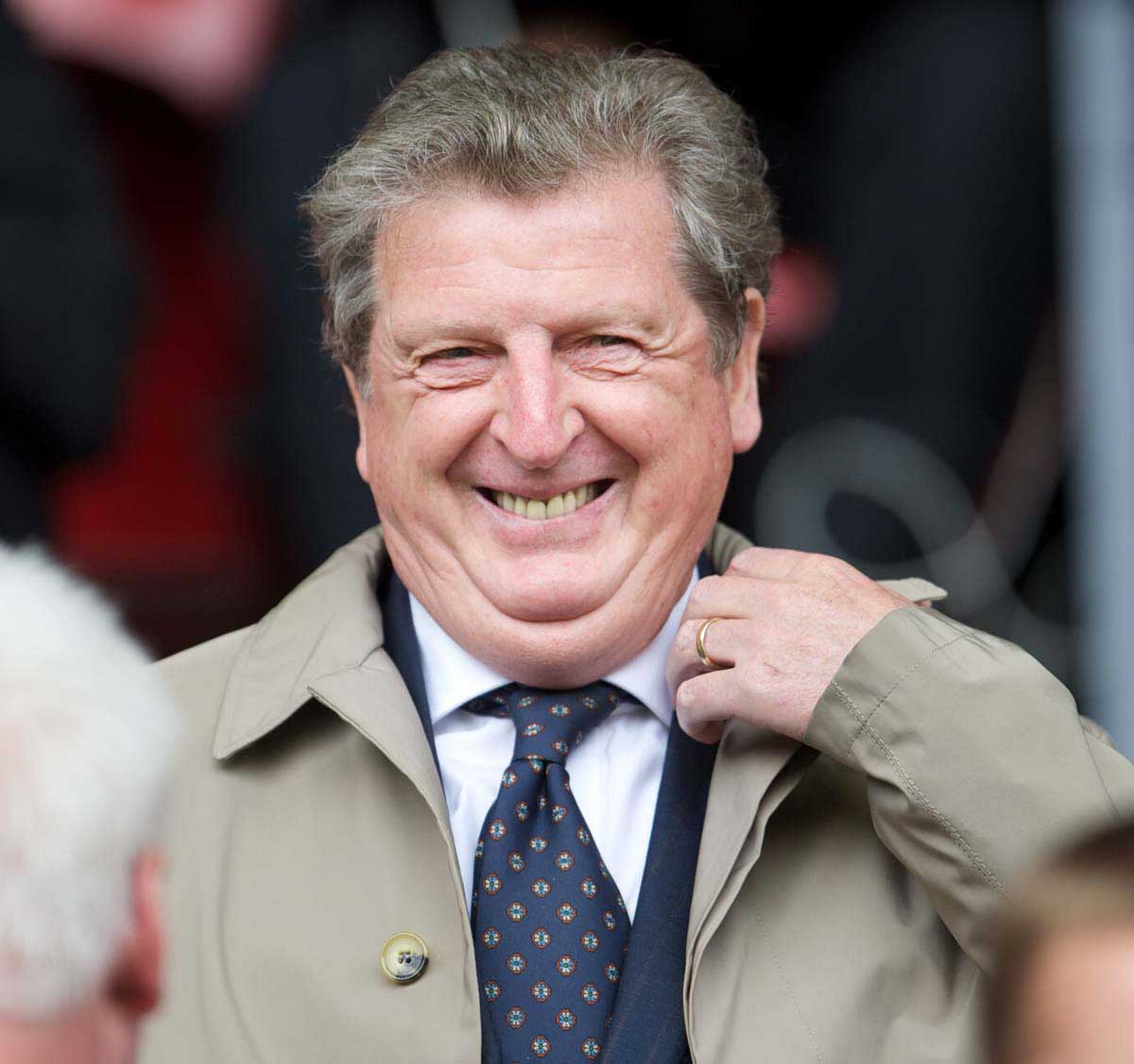 To be fair he had them playing well in one season in the 90s but then it went all very badly wrong. He spent £7m on Kevin Davies and pretty much sent them down. Apparently the dressing room ended up completely split at that time.
Paul is on Twitter at @PaulWheelock
ODDS: Blackburn Rovers 5-1. draw 3-1, Liverpool 4-6.
LAST FIVE: 
1. 0-0 Anfield, March 8, 2015.
2. 3-2 Ewood Park, April 10, 2012
3. 1-1 Anfield, December 26, 2011
4. 1-3 Ewood Park, January 5, 2011
5. 2-1 Anfield, October 24, 2010
[rpfc_recent_posts_from_category meta="true"]
Pics: PA Images & David Rawcliffe-Propaganda
Like The Anfield Wrap on Facebook