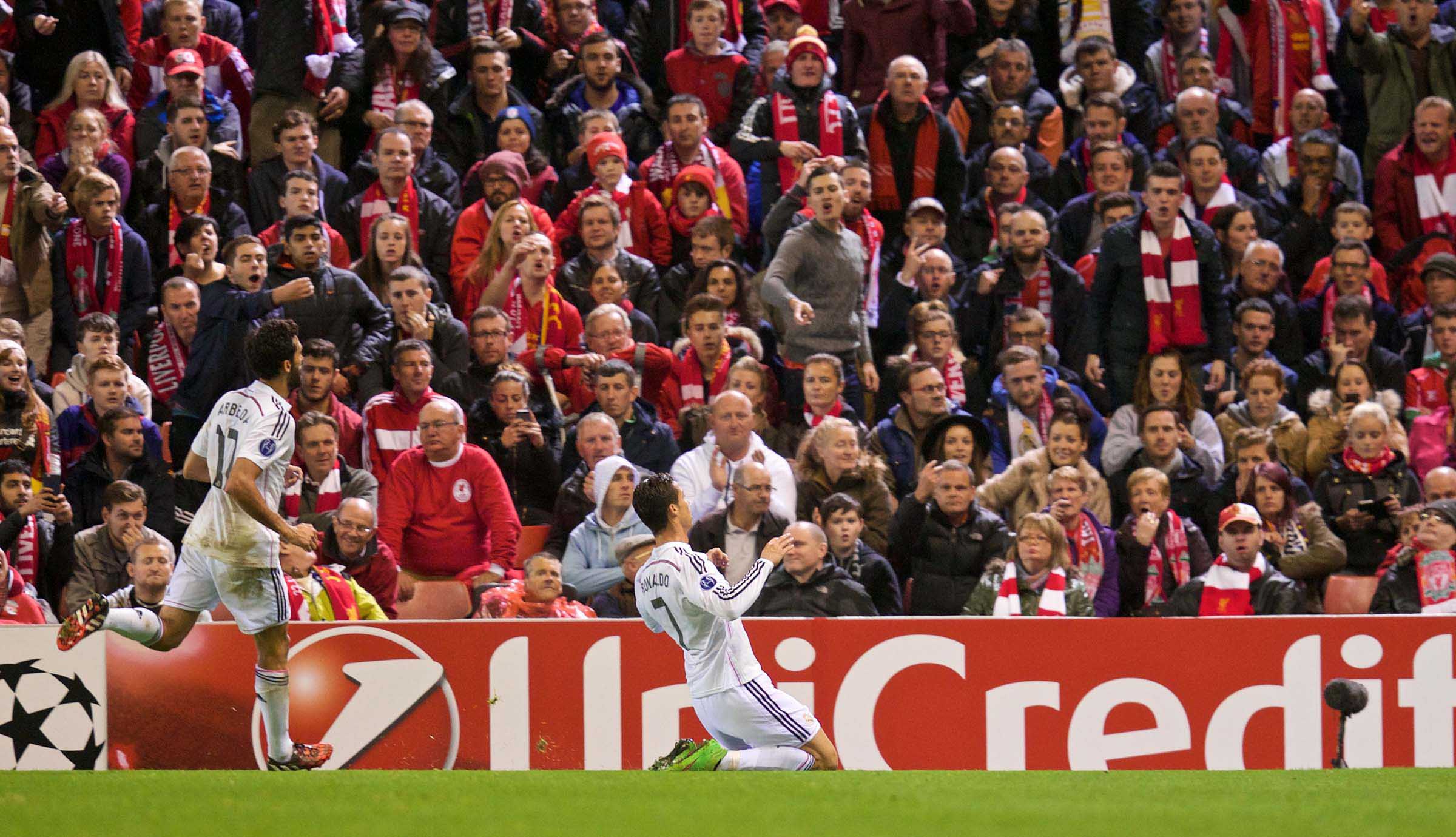 LIVERPOOL have played great teams many times, writes  PETER FURMEDGE. Quite a few times we have been behind illustrious opponents in terms of what we can put on the pitch. Sometimes quite a distance behind.
What always prevailed, something that brought grudging admiration and resentment our way in equal measure, was that arrogant Scouse-infused "fuck them, we're Liverpool" attitude. It carried us through some unlikely triumphs. The 2001 UEFA Cup run saw Liverpool emerge from Europe's shadows to beat Porto, Roma and Barcelona. Nobody needs reminding about 2005 and what happened when football's hand of fate put Juventus, Chelsea and AC Milan in our way.
It also left us looking a bit daft at times as well, but that didn't matter, a few pints later and we'd be ready to take on all comers again. Bill Shankly famously responded to a 5-1 first leg drubbing at the hands of Ajax by saying Liverpool would turn the deficit over in the second leg. 54,000 believed him. Clearly second best to the emerging Dutch masters, but clearly having none of it.
Wednesday 22nd October 2014 was the first time I've gone to a Liverpool match where the prevailing mood was one of awe. Yes we've applauded great players. Goalkeepers have always been given a good reception by The Kop. Decades ago, when Liverpool's crowd struck as much fear into visiting fans as the players did to their teams, we used to always applaud opposition goals as well. But they were interludes in an unswerving conviction that, no matter how good the XI lined up against the Reds were supposed to be, "we are Liverpool and we're going toe to toe with you". Players and supporters alike. Partisan, passionate, aggressive. Sometimes deluded, never defeated before a ball was kicked in anger.
Against Real Madrid at Anfield, very large sections of the crowd lacked any sort of Liverpudlian arrogance or bottle. In fact, many were just as happy to be there because Madrid were in town as they were to support Liverpool.
This was also apparent with the team. I'm not advocating kicking the opposition off the park, but we barely put anything on any of their players. Would a Jamie Carragher, Phil Thompson, younger Steven Gerrard, Jimmy Case, Sammy Lee, Tommy Smith, Gerry Byrne or young Jon Flanagan have gone through 90 minutes without at least letting the superstars in white know they were in a game? Our team was standing off, not good enough to play Real Madrid and too in awe to battle with them instead. There's playing it clean and then there's being overawed.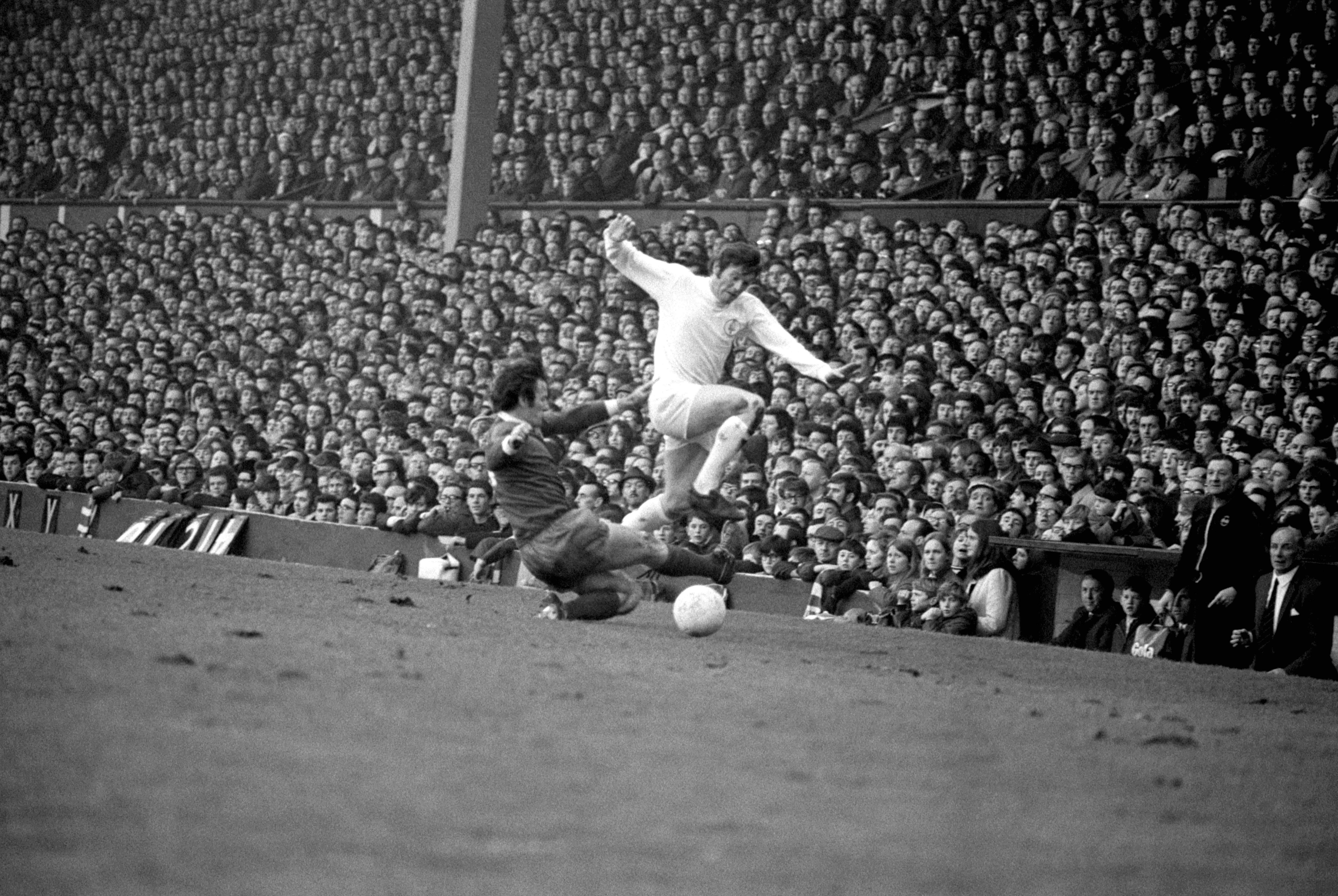 Six fouls and no bookings in 90 minutes says the footballing demigods from Spain would have faced a sterner foe in the selfie-stick mob by the players' entrance than they encountered on the Anfield turf that night.
The trip to Madrid for the return leg cemented an image of Liverpool as a club happy enough to play second fiddle. Never mind the team selection, Brendan Rodgers can pick who the hell he likes. Rafa Benitez and Gerard Houllier did it often enough to make me immune to unexpected line-ups. However, gone was the ultra-professional "get in, get the job done, get out" approach of years gone by. This was "little Liverpool on tour" — an entire club on a mid-season break. Everyone bar the then ostracised Mamadou Sakho on the plane to Madrid. Nobody on the club's charter plane home. Instead, that extra 24 hours to "prepare" for the Chelsea game was spent in the Spanish capital and a narrow 1-0 defeat treated almost like a victory.
"Plucky Liverpool", a club one step away from a losers' lap of honour to a chorus of "we'll support you ever more". Not a hint of the steely-eyed determination to bridge the gap that typified the Reds of yore, just relief that a drubbing had been avoided.
How did it come to this? A global giant. Five times Champions of Europe. Now established as a feeder club to Barcelona and Real Madrid. A team that might as well have stood with autograph books welcoming Real Madrid onto the Anfield pitch. A crowd turning up and behaving like we're Fourth Division underdogs playing, erm, Liverpool; the proper Liverpool that fears no foe.
Lack of vision. That's what it is. And it comes from the very top.
A stadium development that will leave us permanently in the second tier of European clubs and struggling to keep up domestically. Sitting closer in terms of capacity to Newcastle than to Manchester United and completely giving up the ghost where the likes of old foes like Bayern Munich and Borussia Dortmund are concerned. Never mind Barcelona and Real Madrid, they're over the hill and far away now. Built in obsolescence, an investment risk mitigated by the development's minimal payback time being guaranteed by a decades long season ticket waiting list, premium prices that are yet to be set and the naming rights cherry on the cake. A big tick on the FSG investment appraisal, no matter that generations are priced out and already in the process of being alienated for good.
A transfer policy that's all about unearthing talent that can be resold at a profit. Quarter of a billion pounds spent (some may say wasted) on "investments" in three years, largely evaluated on the basis of age and resale potential instead of ability to improve the first team. A balanced risk investment portfolio where a football team should be. Spreading risk across a transfer window and ending up with nine players of potential (maybe questionable) quality instead of concentrating the risk and ending up with three of proven status. A club that players now leave with their most successful trophy winning years ahead of them, yet it's never the club's fault.
A self-imposed salary cap that's leading to a Gordon Lee style "no stars" policy in spite of the club still shelling out a gargantuan payroll bill. Blaming the lure of London instead of fighting it — how the hell did we bring John Barnes north and then keep him here? What are the likes of Sagna, Nasri, Clichy, Mata and Van Persie doing in Manchester if the mythical lure of London always wins out?
A support that's been rinsed and cleansed and sieved out until all but the last bastions of the old ways and attitudes cling on, defiant in a vain hope that one day things will return to some semblance of "normality". A new crowd, welcomed off chartered planes by Mighty fucking Red, filling hotels, clogging up motorways from all points north, south, east and west. Spectators and customers, taking selfies to a backdrop of opposition set pieces, providing an audience that's more excited by the presence of opposition superstars than it is determined to help the men in Red put these upstarts from the continent back in their place.
The tipping point has been passed. First Liverpool ended up with the only penniless "billionaires" in America, now it seems we have the only Small Time Charlies from a land of Big Time Charlies. The new crowd accepts our place in the order of things, happily filming Ronaldo's gloating goal celebrations and celebrating the avoidance of humiliation in Madrid like some sort of triumph in adversity. A tame and timid Anfield crowd, about as imbued with the Liverpool-Manchester rivalry as people who've rarely (if ever) set foot in either city can be, flat as a pancake for the traditionally the most partisan of all English football fixtures.
Quarter of a century without a league title, players leaving year on year for bigger and better things, how long before Rodgers becomes the first Liverpool manager to leave for bigger and better? Gone is the defiance. Gone is the arrogance. Gone is the vision of building Liverpool up and up until we conquer the bloody world.
Welcome to the sweetspot brothers and sisters in the #LFCfamily.
Read: Season ticket prices – A letter to John W Henry
[rpfc_recent_posts_from_category meta="true"]
Pics: David Rawcliffe-Propaganda-Photo/PA Images
Like The Anfield Wrap on Facebook