SO TODAY (date of writing : Monday, January 19) Brendan Rodgers told the press and sundry other media outlets that, long and short of it, Liverpool FC would start February having shifted Suso off the wage bill and recalled Jordan Ibe from loan. And that's it.
Of course, the side has gone on a little run since the ouster from the Champions League, and since Old Trafford a few weeks back. And even in those results, there were tenuous arguments to be made for the green shoots of revival.
Team spirit is on the rise. Sturridge is on his way back. The new signings are starting to look worthwhile, instead of so much expensive ballast.
Now I'm a sunnysider. My tendency is to stick up for the manager. To try and make sense of his words and to piece them together into some kind of magic eye tapestry, teasing out patterns and trying to see where things might be going long term.
But this, Dear Reader, is a season where my loved ones, on account of Liverpool's goalkeepers alone, have seen more hairy fits than an American Werewolf on a Lunar Rover.
There's a whiff of something ripe in the air, for me. And the ripeness is down to the ongoing rhetoric that surrounds the Transfer Committee.
Ian Ayre, of timely deflective soundbite fame, this week delivered a sequence of timely deflective soundbites aimed at… well — you tell me. What is it aimed at? Hours before Rodgers appears in front of the assembled media throng to announce not a whole lot…
Ian Ayre said: "People have a perception of the Transfer Committee that isn't true. It's the same as most clubs."
Ian Ayre said: "We have a great team of people who give Brendan three or four options, then I'll come into it and begin negotiations."
Ian Ayre said: "We don't sit there voting on players as some people may think."
Ian Ayre said: "It works for us. Everyone knows their role. Four heads are better than one."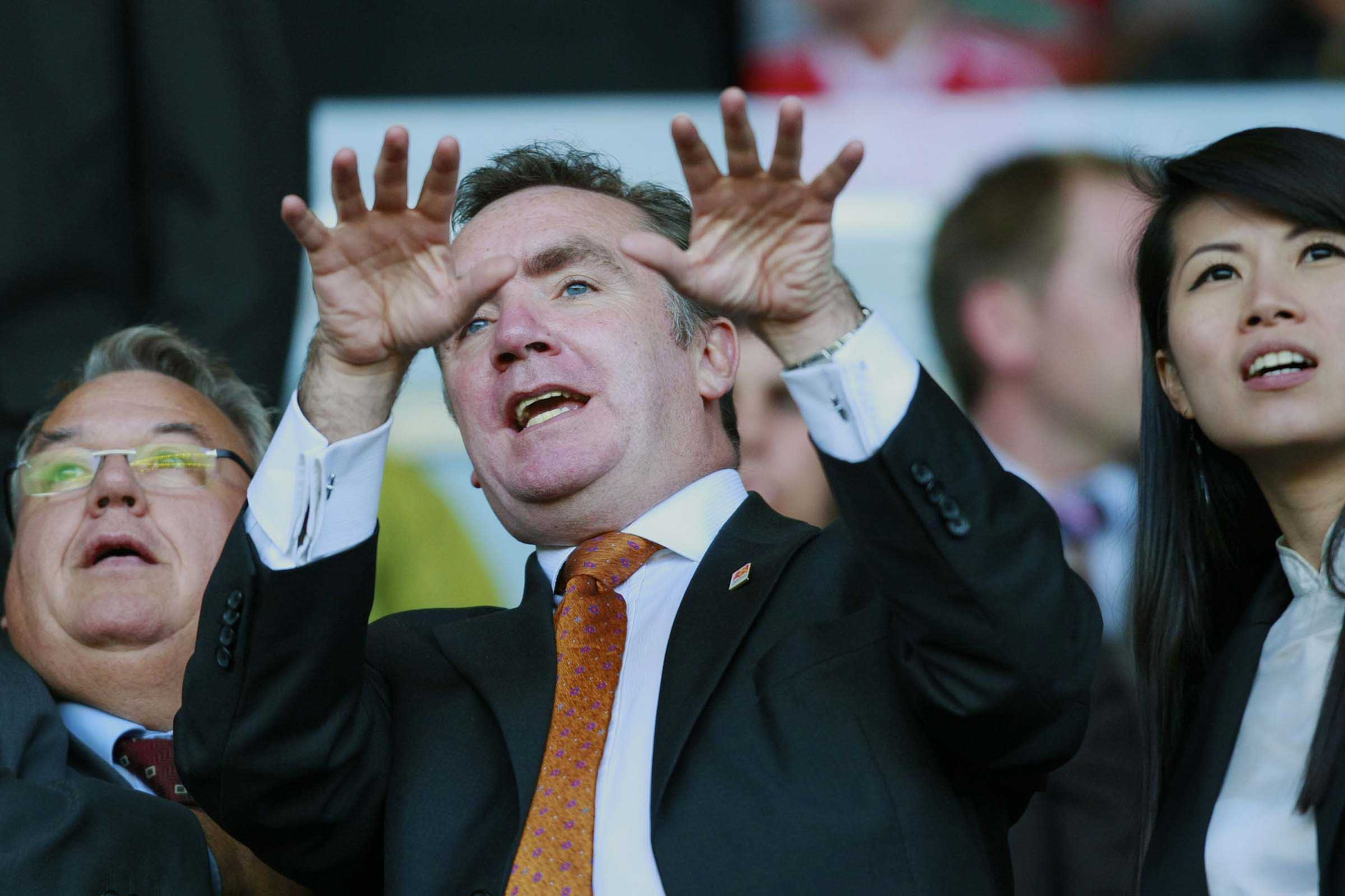 Four heads are better than one. I suspect no keepers would be better than these two. So maybe we have a theme here.
Namely, Ayre is talking out of his arse.
People clearly don't know their roles. Two seasons ago, Liverpool exited the summer transfer window having missed out on Clint Dempsey at the 11th hour and passed up the chance at alternatives due to people, well, not knowing their roles.
Fast forward. Costa. Mkhitaryan. Willian. Salah. Konoplyanka. Remy. Valdes.
Are you telling me everyone knows their role? That four heads are better than one? That the manager gets three or four options, then he gets to choose? Like the desert trolley at the end of the night at the Dim Sum joint? And then – AHEM – you take charge of the negotiations?
The seeds of this were there for all to see the day Rodgers was unveiled by Ayre himself as the new manager of Liverpool Football Club. It left you feeling a little uneasy at the time, and it was a stone in many of our shoes in the months that followed his appointment.
A journalist asked: "In terms of the structure, how will it work, because there was a lot of talk and speculation about whether there would be a Director Of Football, and Brendan's attitude to that. Can you tell us how the process will work?"
Ian Ayre said: "Sure… the structure really is to… Brendan's aware of this and it was the end part of that process of finding the person that fits with, ehm, is a kind of more Continental Director Of Football type structure where you've got a collaborative group of people working around the football area. Ehm… We don't envisage at this point in time having a Director Of Football per se, but having a group of people that will work collaboratively with Brendan to deliver the football side of it."
Another journalist, shortly afterward, asked: "Ian if we could just clear up the Sporting Director role — how is that going to work in terms of… is it going to be a case of Brendan having to come to somebody and saying, 'Well, I want to sign such and such a player" or is it going to be more kind of a signing by Committee?'"
Ian Ayre said: "It's not signing by Committee, it's an analysis by Committee. It's a whole range of people bringing together a whole range of skill sets that go and find and identify and obviously with Brendan having a big input to that. But certainly not a structure where we would force any player on the manager, as an example, you know? It's a very typical Continental style where you've got a collaborative structure of people qualified and across various different areas of the football side of the business working together to bring together the best we can bring together for Brendan to do his job."
Brendan Rodgers said: "And I think it's worth noting as well from my perspective that that was one of the items I brought up when I was speaking with the club – that I wouldn't work directly with someone in that role. I work best around a group of people, and it's about a group of people. You know, when you come to a big club or any club, you can't do it on your own. There's not one of us that's better than all of us. Of course there has to be leadership. But certainly for me, if it was a Sporting Director or Director Of Football, that was something that I made quite clear that I couldn't work with."
"A Director Of Football." "A Sporting Director."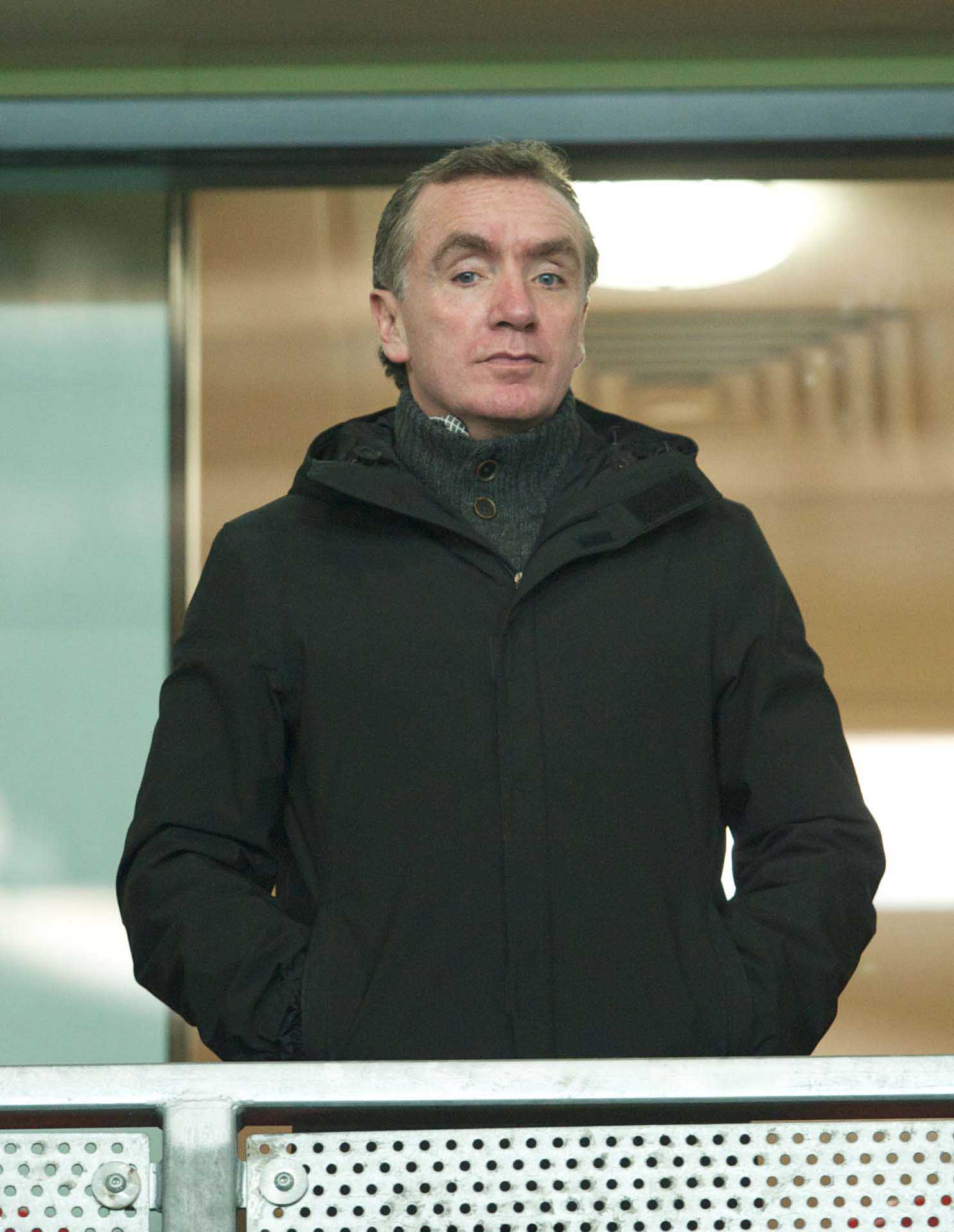 If it's a plural, do you sidestep the issue?
If there's a Committee full of people, and those people get to narrow the pool of options you can select from, don't you have Direction, in footballing or sporting terms? Aren't you being 'directed'? Rodgers has choice. Much like Henry Ford's customers had a choice when they fancied a Model T back in the day.
People spout off online about this being a good thing. How Rodgers can't spot a player. My God, he wanted Dejan Lovren! He wanted Dempsey! Don't get me started on Joe Allen. List Williams, Vorm, Sigurdsson, Joe Allen, and Dempsey. Rodgers should have limits imposed upon him, they say. It's not the point, but it abounds.
Addressing that point, I'm not being funny here, but I remain convinced that with a front three of Sterling, Sturridge and Suarez swapped into it, the team that Rodgers managed at Swansea could have taken a realistic tilt at the title. They dominated games and just lacked penetration and cutting edge. Swap in those three for Sinclair, Graham and Dyer, and you've a different proposition. We scoffed at the idea of a deal for an Ashley Williams once upon a time, but how many of you would have taken him, and his understanding of Rodgers' approach, mid way through the Autumn? And how many would have started Vorm ahead of our two illustrious keepers?
Players who fit a manager's system and know their tactical role provide the frame and the canvas on which the artists can weave their footballing tapestry. It's not rocket science. Buy players who fit the system, because you bought into this system. You reshaped your Academy around it. You invested millions. And you ousted the club's most significant current figure in order to do it. We all told you at the time — you had better be serious about this.
So why the rhetoric? Why the rhetoric on day one? Hire a manager who tells you he won't work with a Director Of Football, and find a way to do it anyway. And two and a half years on, give every indication that nothing has really changed. Why bother? To create drama? To give yourself the space to empire build? Why?
My point is simple. The Committee, and the negotiators who execute their recommendations, should exist to support the Manager and the mode of football they ousted none less than Kenny Dalglish to install. This, we were led to believe, was a long-term plan. We realigned the academy, and brought in Alex Inglethorpe in place of Senors Segura and Borrell. We tweaked the syllabus from the youngest age groups on. And we bore the fruit of it. We promoted and encouraged youngsters. We'll continue to do that.
So build on it properly. Don't piss on our backs and tell us it's raining.
Get behind the manager, or you're making idiots of us all, most of all him.
And if you don't, expect those who employ you to replace you with someone more capable.
Thanks for indulging my rant.