WITH Brendan Rodgers' Liverpool going head to head with Arsenal in the early kick off at The Emirates tomorrow, we spoke to Arsenal writer and season ticket holder LAYTH YOUSIF.
First off, tell us a bit about yourself?
I've been going the game since the early 1980s and have had an Arsenal season ticket since the mid-80s.
I used to go home and away, and all over Europe. I've got three kids now, so I do most of the homes and a few aways. My kids were born Arsenal fans and I've been taking them all regularly since they were three years old. I took my eight year old boy to Old Trafford for our Cup win last month, which pleased us both no end. 
I write for The Gooner fanzine. I also have an Arsenal column in the Islington Gazette. I freelance for the online sports desk of the London Evening Standard and have written a book on Arsene Wenger. I'm also in the middle of three more books, two Arsenal and one with a wider sporting angle.
Best and worst moments watching Arsenal against Liverpool matches?
The first time I saw Arsenal play Liverpool at Highbury was in a 3-1 win for Arsenal in 84-85. That Liverpool team was fantastic, and even as a kid I knew they were a special side. Dalglish, Souness, Grobellaar, Hansen. Lawrenson, Ian Rush — even Michael Robinson was ok at times! They had everything. They could mix it, but they had superb skill. I was mesmerised by Dalglish. He had the touch of a tricky winger, the vision of a number ten, the strength of a central midfielder and the nose for goal of a clinical finisher.
I saw Maradona at Wembley in 87, and I've seen Messi in the Nou Camp hit four against my beloved Arsenal, but for me Dalglish was — is — one of football's immortals. And of course for the character he showed off the pitch, too. Saying that I can still picture Brian Talbot lifting the ball over the Reds wall from a free kick outside the box that sent a packed Highbury into raptures!
Where do you start with Arsenal v Liverpool games? For me it's one of the biggest fixtures in English football. For many fans of a certain vintage the 1987 Littlewoods Cup Final which I attended was as memorable as most things we've seen.
For Charlie to get both goals was a fairytale which we still sing about in pubs at European aways even now. (Though I doubt many of the day trippers, taking selfies with half and half scarves who infest Ashburton Grove would even know who he was.)
For some reason I remember Steve Nicol scoring from outside the box at a packed and baking Highbury to win the game in the last minute in the first game of the 87-88 season — probably because I'd never seen a goal like that before…or since.
My first trip to Anfield was for a 1-1 draw in a League Cup third round game in October 88, the same season which culminated in what Gooners everywhere simply call 'Anfield 89'.
We knew we were on the cusp of having a good team and the late lamented Rocky Rocastle hit an absolute screamer in that game in October 88. We took 6,000 fans on musty, dilapidated 'Arsenal Travel Club' trains up to Edge Hill station, where you would be met by coppers with huge wooden sticks who hated — absolutely hated — 'cockneys'. Those were the days! I think there was a massive ruck in the car park after that game too.
There were about 10,000 fans locked out at the replay at Highbury for the 0-0. I remember they were still building the executive boxes at the Clock End and somehow all these lads got in and watched the game from what was a building site — until the police turned up and chased them around like the Keystone Cops! For the second replay at Villa I actually ran on to the pitch when Merson scored — there were only 23,000 in total in the ground — but every last one of them was a real fan. I've never experienced a better atmosphere with only 23,000 in a ground. I won't mention John Aldridge broke my heart that night with his winner.
The 4-0 in April 92 at Highbury when Anders Limpar scored from the halfway line over Mike Hooper sticks in the mind for obvious reasons, too. He was a half decent keeper who did ok at Newcastle but he was no Grobbelaar. That was one of the rare times I ever thought we were head and shoulders above Liverpool from first to last in a game.
I remember being at Anfield watching Wrighty score two at the start of the 93-94 season, and the Merse dinking a winner in Mar 91 on the way to a second title under George Graham.
I could go on! We got stuck on the M6 heading to Liverpool around Christmas 95 and got to Anfield half hour into the game. As we literally sat down Stan Collymore netted on the way to a hat-trick and us losing 3-1. I think we had far more fun at a frenzied pre-Xmas Cream after the game!
I also recall when one of my favourite Arsenal vintages — the 97-98 Double winners had already won the league, pipping United for the title. A pal of mine had an Astra convertible at the time and as the three passengers had been drinking since London we were pretty well oiled by the time we drove into Liverpool. We never wore colours — and still don't apart from finals — but I think the majority of drivers stuck in the traffic knew we were Arsenal.
In a sign of the class Liverpool fans have, loads of Reds were coming up to us and shaking our hands and giving us the thumbs up for edging United — which was a tremendous gesture. Mind you, we got tonked 4-0 that night as I think half our players were as pissed as us!
Recently, at Anfield I was at the 4-4 which was a bonkers game. I was also at the 4-2 in the Champions League. To be fair that was as painful a game as I can ever remember. Pals of mine were still rolling on the floor in the aisles hugging each other after Walcott's amazing run finished by the now hated Adebayor when your penalty was awarded. I'm still gutted to this day. And don't start me off about the 2001 FA Cup Final! What a weekend that was in a sunny Cardiff — apart from the bloody result.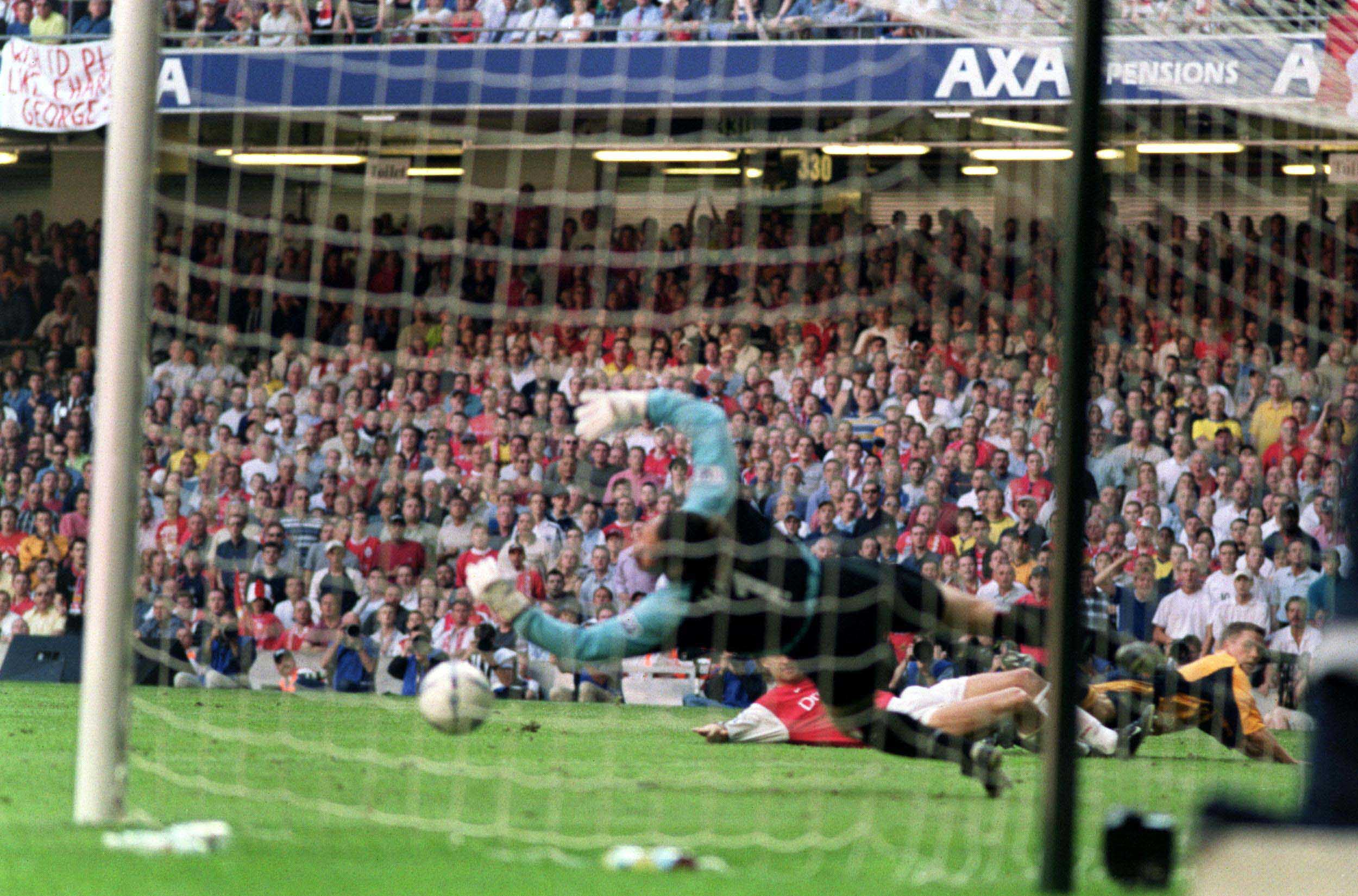 For me of course the 4-2 on Good Friday, 2004, at a crunch time in the Invincibles season is in my top 10 games ever. I've written about it extensively in my book so I won't go into too much detail here. All I'll say is people think Highbury was a quiet ground — and for some games it was — but the noise that rolled around the old ground that day, during and after Henry and Pires's second-half performances was something else. I still miss Highbury and when I think about it, which I often do, I think about days like the Liverpool game in April 2004.
How do you think Arsenal fans perceive Liverpool as a club?
I can't talk for anyone but myself. But as someone who watched a lot of football in the 80s, and remembers the terrible events that the club had to endure, I have massive respect not only for the club as an institution, but for the fans who stuck together — and for the solidarity the city itself showed. You don't need me to tell you but Liverpool Football Club is one of the world's greatest clubs. Mind you I still want to stuff you on Saturday.
Liverpool player you most admire/respect and why?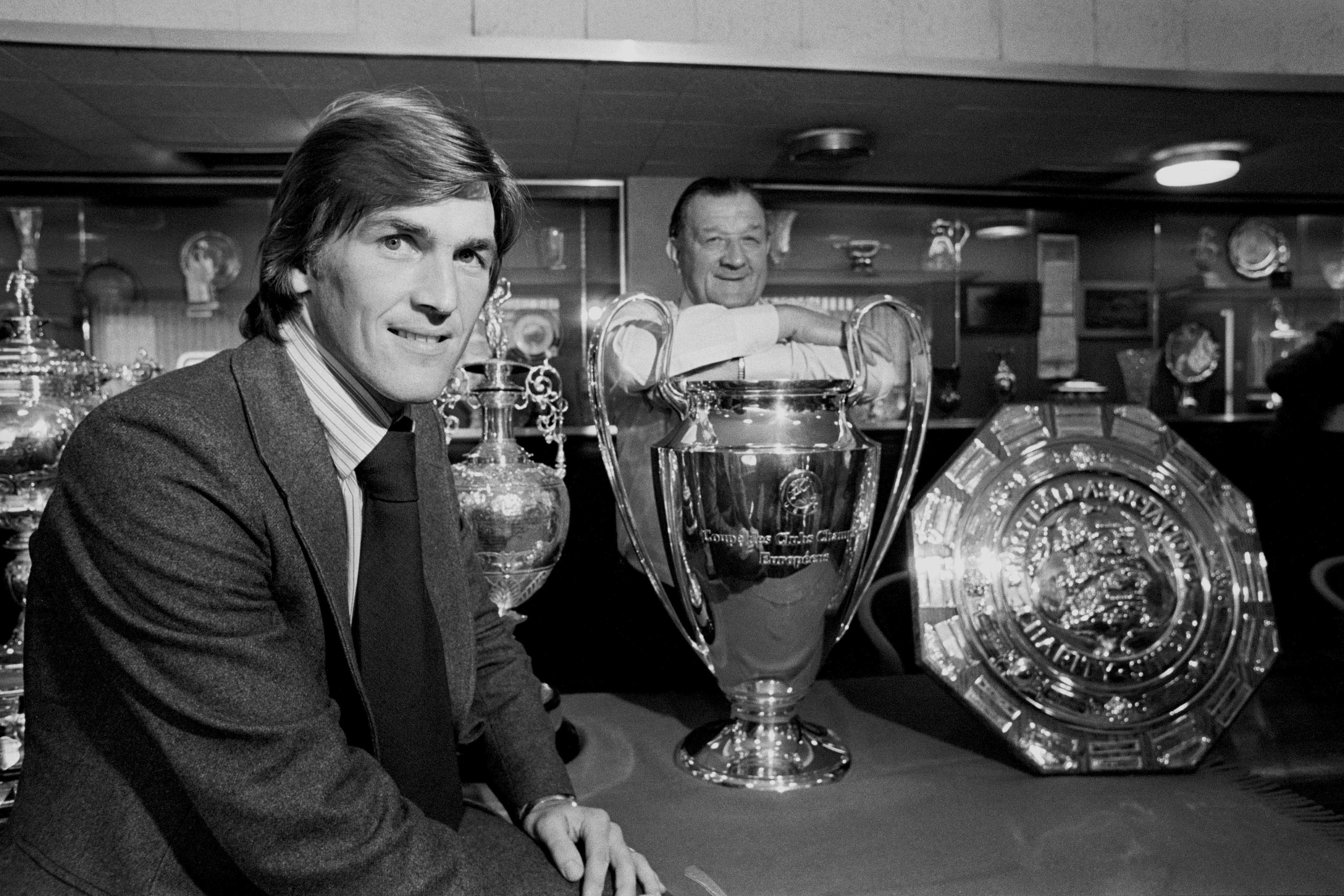 For me it will always be Kenny Dalglish. Not only as a player for all the reasons I listed earlier — but for the courage and bravery he showed in the dreadful aftermath of Hillsborough by attending all those poor people's funerals, and for the dignified way he handled it. as did all your players, the club and the city as a whole. People talk about players having 'character'. Well, for me, Kenny Dalglish showed true character.
What do you think of the current Liverpool side?
Nothing annoys me more than to hear people not qualified to talk about Arsenal footballers talk about Arsenal footballers. It's not for me to talk about the Liverpool players — just like it isn't for non-Arsenal fans to talk about my team's players as if they know what they're talking about. It's like a family. The only people truly qualified to talk about a family are members of that family. That's another reason I can't abide shite pundits, idiotic phone ins, and lazy journalists.
And Brendan Rodgers?
I like Brendan Rogers. I wasn't sure when I watched him on the Being Liverpool documentary – but he's won me over with the fact he seems to have a clear footballing philosophy which replicates the greatest tradition of the Anfield Boot Room: pass and move.
What Liverpool players would get in the Arsenal team?
I would have loved to have said Suarez!
What are the top three issues Arsenal fans are talking about right now?
How long have you got? For me, as someone who grew up long before the age of social media — and don't get me wrong as a full-time journalist I use Twitter as much as the next man or woman — but back then if you didn't like a manager you simply protested at the game.
If enough people didn't like him and the results went against you, you were out as a manager. I saw it happen to Terry Neil and Don Howe. What I can't stand is the split between Arsenal fans on Wenger. But what's worse is that it's so sad to see it played out with such vitriol on social media.
You're either an WKB (Wenger Knows Best) or a WOB (Wenger Out Brigade). A season ticket holder acquaintance of mine actually gets angry when we win as it means it prolongs Wenger's reign — and that's just pathetic.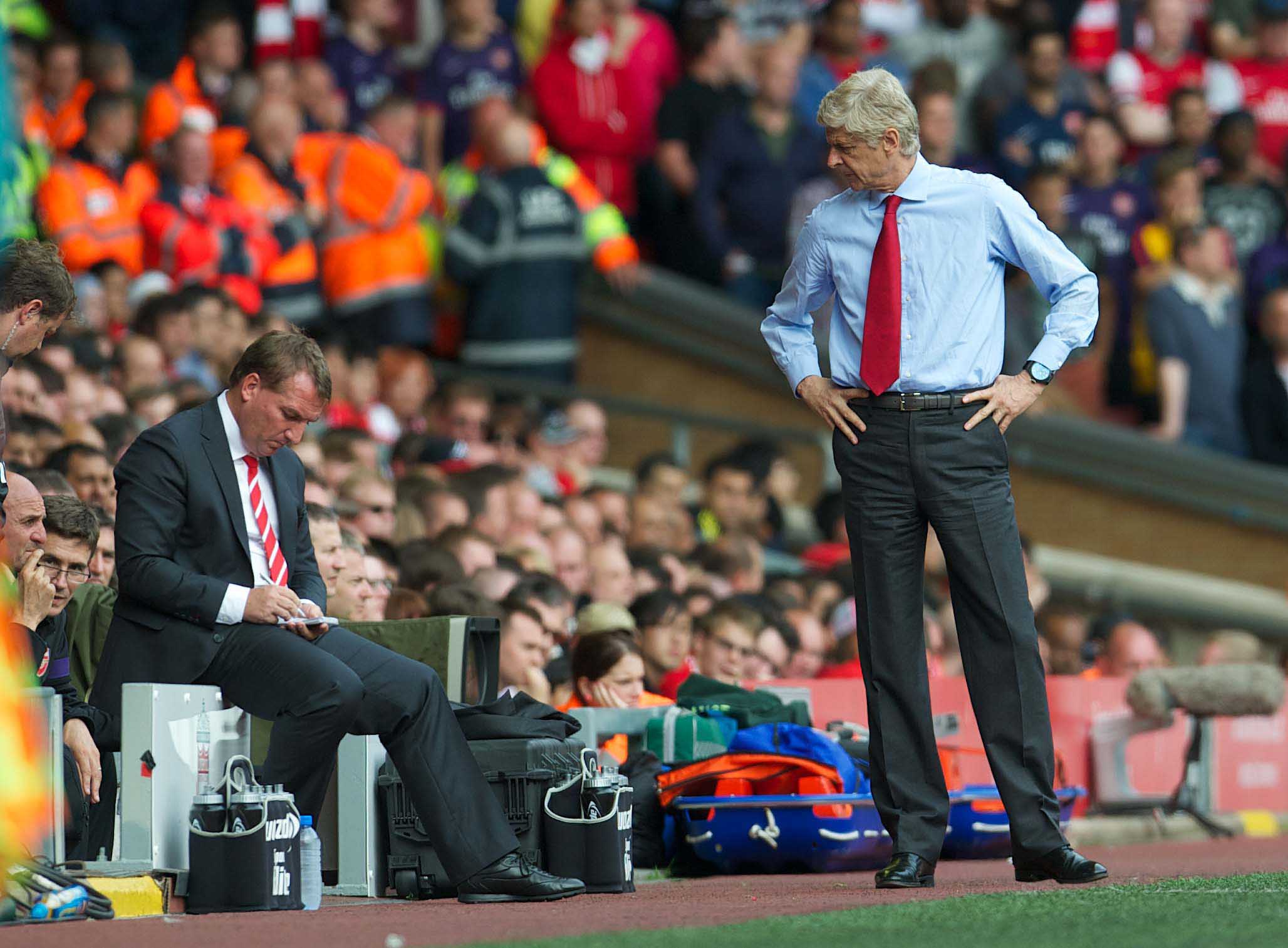 I'm very much a Wenger man. There's so many decisions he has made post-Invincibles and Champions League final era that I disagreed with and would love to have changed — but two years ago people were calling for him to be replaced with David Moyes. People need to be careful what they wish for.
Jurgen Klopp has been bottom of the Bundesliga this season and many still want him. Unless you lined up Pep Guardiola and shoved Wenger upstairs before the end of his contract — which isn't going to happen anytime soon — just who is qualified to take over? To see the stick he got at Stoke train station was unacceptable. If you don't agree with Wenger then fine, that's your opinion, just don't make it violent or personal. But he doesn't deserve the disgusting personal criticism he gets on social media by cowards hiding behind aliases.
High ticket prices are on the agenda too. I'm a big fan of the FSF and have written for them before. It was great to see their Twenty's Plenty campaign and I hope some of the ludicrous TV sums flowing into football are used to subsidise ridiculously high ticket prices — not just at Arsenal but everywhere.
There's also a bit of disquiet about the way the club actually divvy out away ticket allocations. I don't know about Liverpool but at Arsenal we have an away credit scheme — essentially a loyalty scheme — and there's some with virtually the maximum amount of away credits who are very disgruntled about away games which they can't get tickets for.
Yet you see corporate visitors with half and half scarves sitting there taking selfies and you wonder how the hell they got tickets for the same game – it's not the odd one who's got fleeced by a tout: there are a lot of them. There's a story there somewhere that needs to be investigated.
How does it sit with you as a fan that has been to a lot of matches and witnessed a lot of genuine glory that finishing in the top four is presented as a success in the modern game?
Very good question, and it's one that strikes at the heart of many arguments between Arsenal fans. If you'd have asked me in the 80s whether finishing fourth was a bigger success than winning the FA Cup — the League Cup even — I'd have thought you were mad.
I understand what you're getting at and I think it boils down to what you want from your team and your club. If by definition you believe the Champions League to be the key — for the most part — in keeping and attracting world-class players to your club in order to be able to challenge for trophies through having a world-class squad then you would opt for Champions League qualification.
But if you're asking me as an irrational long-serving fan who lives for the chance of seeing my heroes lift silverware — then unless it's a straight fight between us and Spurs for, say fourth spot — and we finish ahead of them on the last day of the season — as we've done a few times, then there's something really, really unpalatable about celebrating fourth place in the table.
I took my boy to Wembley for the FA Cup final last May against Hull City and I was practically in tears at wining the trophy. He loved it too of course, and it was a fantastic father and son moment which I'll treasure forever. If certain fans can't comprehend how much it means as a grown man to see your team win its first trophy in nine years then maybe the concept of glory simply isn't as important to some people — which is a real shame — even if it says more about them than you.
If you could change one thing about football what would it be?
Tottenham Hotpsur
What do you think of The Emirates? Do you miss Highbury?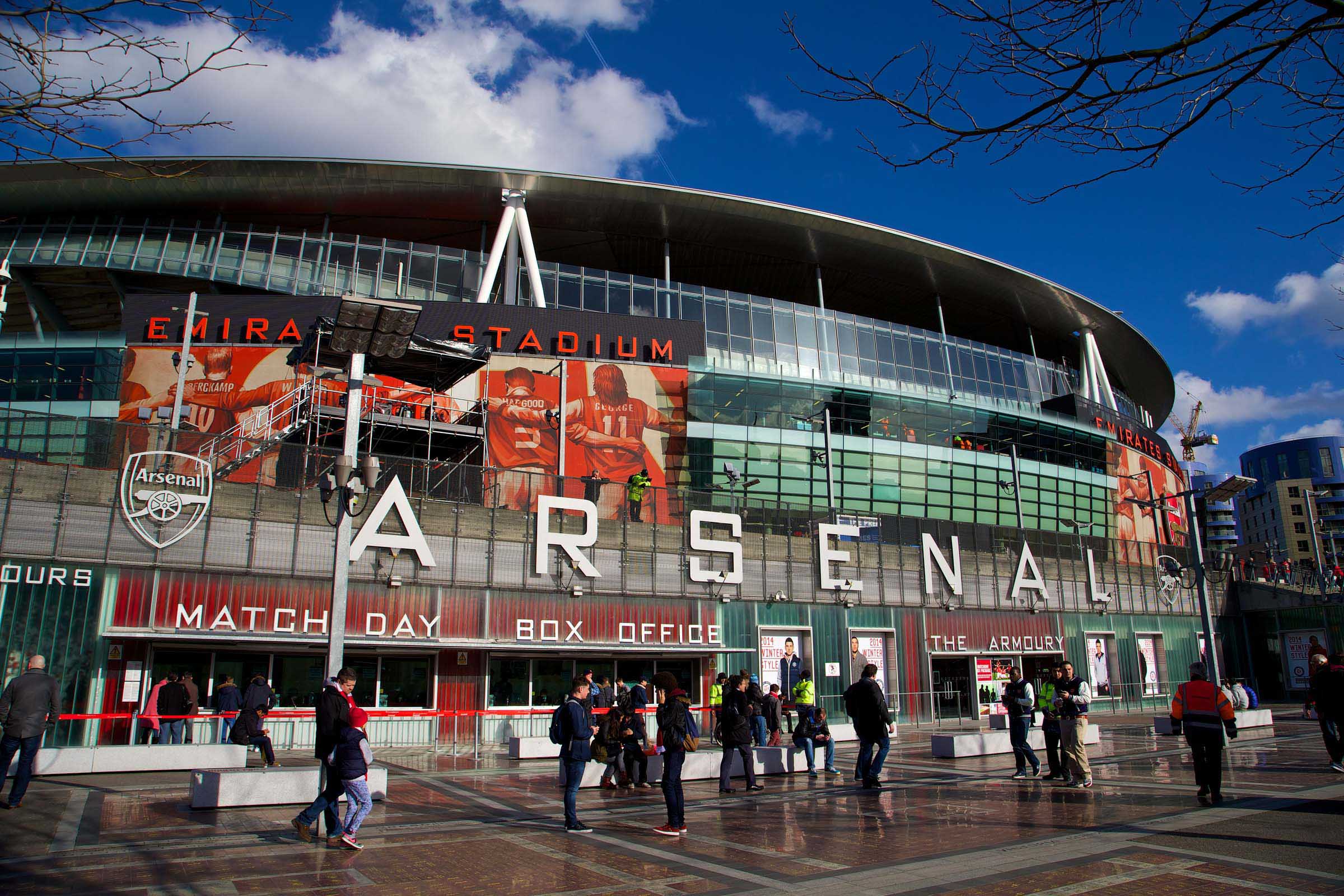 As a work of architecture Ashburton Grove is superb. A stylish world-class facility completed on time within budget hosting 60,000 punters. It's already taken Spurs — who are incidentally owned by a billionaire — 10 years of talking to get as far as levelling a five-a-side pitch behind the Shelf. We did it all at the height of the market with all our own money. Even the way the club's legends have been honoured on the walls, bridges and concourses is a nice touch.
But if you're talking about a football ground then the Grove is not, and never will be Highbury. Art Deco Highbury with its Marble Halls oozed class and tradition. It was atmospheric and it was home the way our new ground never will be.
One thing I can understand regarding the WOB is that we, as Arsenal fans, were promised things would be taken to a new level by leaving Highbury. And it simply hasn't happened. So a lot of people are resentful of being forced to leave our beloved old ground simply to sit with tourists who spend most of the game with their back to goal taking selfies of themselves with bags full of overpriced tat from the club shop.
Because in footballing terms we've been treading water since 2006 — the year we left Highbury — and at many points during that time, it's felt like we've gone backwards. Saying that I feel our current squad is the best we've had since 2008 — and I would hope at some point in the near future we can begin to challenge for the title the way all our squads did during Wenger's Golden Years between '96 and 2006. Which probably leads me on to your next question!
Saturday's game then, confident?
I feel the international break has come at exactly the wrong time for Arsenal. We were on a superb run of form both in terms of results and performances and I fear the international break may stall that momentum. I hope not. I think I would take a draw in the knowledge that Manchester United have a very challenging run in. I also feel confident of a top four finish not least because we are course and distance winners at that level.
Anything you fear about Liverpool?
Raheem Sterling. The impressive form of Coutinho. Henderson. The fact you are managed by a very progressive manager who sticks to his principles.
Prediction?
https://www.youtube.com/watch?v=Bdlmx3ubMTU
After the rollercoaster 2-2 draw earlier in the season just as your results were beginning to turn stellar I'll go for another draw — with both teams to finish in the top four at the expense of United!
– Layth wrote the book Arsene Wenger: 50 Defining Fixtures and is currently in the process of completing another three. His Twitter handle is @laythy29
[rpfc_recent_posts_from_category meta="true"]
Pic: David Rawcliffe-Propaganda-Photo/PA Images
Like The Anfield Wrap on Facebook