IT'S "Year Zero" so we're told. The tag to some extent absolves those who run Liverpool Football Club from harsh judgement as we're encouraged to 'give them time', and 'let them learn from their mistakes', and other such notions.
Give them time. Have patience. Get behind the project and let the whole thing grow.
I have to say, those things are exactly what I've been begging for from those who run the club for the best part of a decade now – like a broken record – so in principle, I'm 100% behind the notion of "Year Zero" and the supposed patience and support that accompanies it. (Oh that our former managers could have been extended the same courtesy eh?)
But the rhetoric has to be backed in reality.
What also comes with an ownership-led "Year Zero", of course, is the notion that the new manager is their man. If the courtesy of Year Zero style privileges couldn't be extended to his predecessors, it's certain they'll be extended to the new guy, isn't it? Well, that's the theory. But I'm worried.
Remember in Tom and Jerry when Jerry would appear and the cook (or whoever) would jump on a chair in fright and start leathering the kitchen floor with a broom in a vain attempt to flatten the little varmint? Well, to me, thus far that's FSG's standard response to unfavourable PR. Jump on a chair and blindly flail around while never quite hitting the target.
I mean no disrespect to the club's media and PR staff – I've been privileged to deal with a few of them and they've been a pleasure without exception. But ultimately they do what they're told. And what they're told isn't always, in my view, what's most sensible.
Year Zero involves fostering patience and tolerance while the new man – their man – beds in his methods, habituates the footballing mode of play, and gently asserts his authority (or tries to). So why on God's earth, right at this point, would any owner committed to that "Year Zero" context open that new man up to any form of criticism?
The UK premiere of "Being: Liverpool" premieres this Friday on Channel 5 in the UK. Many of us have seen bootlegged versions already, leaked on YouTube, Vimeo, and wherever else. But tonight, the rest of the footballing world and those with a passing interest in the goings on at LFC will sneak a peek at its petticoat tails.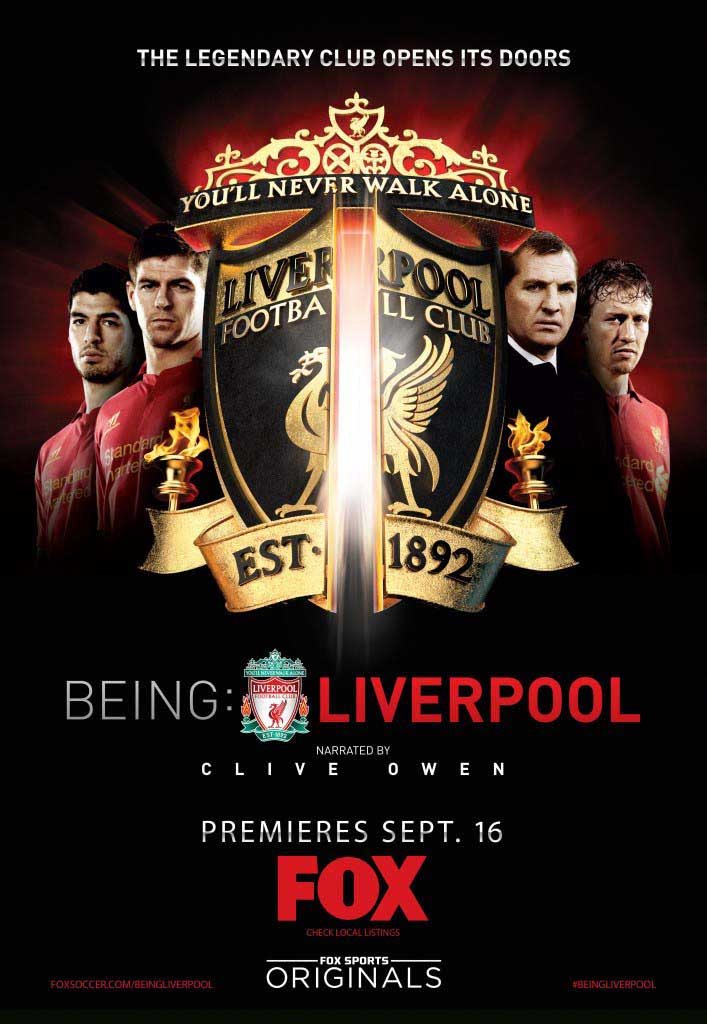 No good can come of it as far as I'm concerned. The manager could be established as the greatest of all time, but given the manner of the documentary, it's still highly likely he's going to come across as an arse. These things are much, much safer done in retrospect, aren't they? My favourite sporting documentary of all time is "Living with Lions", the warts and all tale of the British Lions rugby squad's tour of South Africa in 1997. A manager and assistant of the highest possible calibre took the helm for that tour – genuine legends of the game – but in both cases, the footage made them appear genuinely odd in places, particularly Jim Telfer the assistant, who showed the signs of borderline psychopathy that set him aside as a great.
That's all well and good. Footballers and football people are odd balls. They can barely peel a potato or change a lightbulb, half of them, and to sustain the chutzpah to do their job well long term, they often have to be egomaniacs to some extent.
So here's my worry. At "Year Zero", when your new man has to establish all the authority and support he can muster for the long haul, why in God's name would anyone do anything that could potentially open him up to criticism, and to perceptions that undermine that authority among those who need to feel it – the players and staff, and the support?
The big win in PR terms this year has been closer engagement with bloggers and forums, and more openness in terms of access to that new man. He's acquitted himself really well too – confirming his status as a bit of a media darling in the process. That's welcome, and it helps him.
So why, irrespective of how good or compelling the content may be, would you open him up in his nascent months as the new boss to warts and all access to his decision making and thinking? Why would you sit him down and create an environment that encourages uncharacteristic 'iconoclast' soundbites?
It's how to lose friends and alienate people, if you ask me.
But then I'm an old curmudgeon, and maybe the whole thing's harmless enough. Results, at the end of the day, will be the determining factor on whether the Year Zero approach gets the time it needs to bear its fruit down the line – 3 or 4 years' time.
It just helps to keep the ship steady, and I'm not sure things like this help. A little circumspection from our owners wouldn't go amiss, I'd suggest.