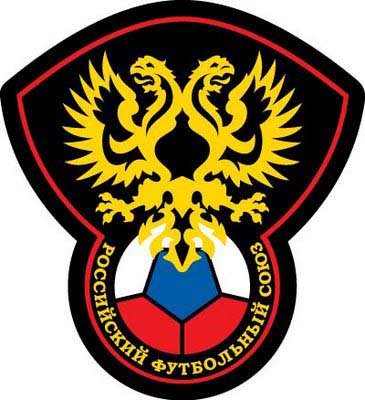 "Write about Russia, Robbo. One thousand words."
Kinell…
In case you didn't hear it on the podcast, we're all going to do a bit about a team chosen at random in the Euros. We've even roped in a guest or two to help out – check out this fantastic piece by Andrew Thomas on Greece if you haven't already: https://www.theanfieldwrap.com/2012/05/a-greek-riddle/
Anyway,I got Russia. Not knowing the first thing about their footie team, I decided to go down the tried and tested route of trying to find someone who does (and I was hoping to crowbar in a Liverpool angle somewhere along the way).
So where do you start when looking for a Russian in Liverpool? The St Petersburg Restaurant? (It's boss in there, by the way.)
I started with Google – and I thought I'd struck gold when stumbling upon a Russian Supporters' Club based in the city: http://www.russiansupportersclub.co.uk/
Unfortunately, they haven't answered my email as yet, but I wanted to mention them anyway just so I can stick this picture in this post (hope you don't mind, fellas):
Boss, eh? Anyway, and very much NOT a second-best option, I asked SASHA GORYUNOV.
It's a proper name that isn't it?
He's a Red, he's Russian, he's on RAWK and he can write a bit (he's a regular contributor to When Saturday Comes). So what's not to love?
And he knows a damn sight more about the Euro 2008 semi-finalists than I do…so here goes.
Tell us about yourself first off – you're Russian and a Liverpool fan, right?
Yeah, I first ended up in England in 1991 and my first mate in school supported Liverpool. So I copied him. I lived on Merseyside from 1994 until 98 and I still retain a bit of a Scouse twang despite spending the last 14 years down south.
Have Liverpool got many Russian supporters?
Hard to judge what's "many" but all major western European clubs have a following across the former Soviet Union. There are two main Russian-language websites for LFC and people meet up to watch games in groups ranging in size from a handful to over a hundred.
OK, I'll cut to the chase. I'll be honest, beyond a few stereotypes, strong beverages, warm headwear, Andrei Ashavin and Dick Advocaat, I don't know a great deal about Russia, the team or the country. I'm not supporting anyone at Euro 2012 so far so convince me, why should I support Russia?
I must say that I am not exactly fanatical about Team Russia myself. The modern Russian footballer is hard to like, unlike the old Soviet legends. For me, anyway.
Perhaps, some of my cynicism dates back to 1996, when a talented Russian team came to play in Liverpool and Manchester but failed to perform, albeit in a tough group.
The latest generation was shaped by Guus Hiddink and its epic performance against Holland in 2008 is still the high point of the national side's post-Soviet history.
The recent friendly performances suggest that this year's side might just be able to replicate the effervescence of that team. They should be better to watch than England, anyway.
The bookies make your boys 22-1 shots – is that fair?
That's about eighth favourite, right? (I am not a betting man). That's probably right, given that Russia should get out of a weak group but I can't see them getting past Germany or Holland – the central defensive pairing of Sergei Ignashevich and Aleksei Berezutskiy (both at CSKA Moscow) just won't cope.
So Dick likes a 4-3-3 with two attacking midfielders. Sounds good. Russia must be pretty good to watch then?
I think they could be, despite making somewhat heavy weather of the qualifying. In the recent friendlies they easily disposed of Denmark, played well against Uruguay (with Marat Izmailov outstanding) and after being the better side in Friday's match against Italy (wasting a number of chances) ruthlessly pounced on the Azzurri mistakes in the second half to win 3-0 (Alexander Kerzhakov and Roman Shirokov's two late goals sealing the win). There was the bore 0-0 draw against Lithuania when no one seemed bothered, though.
Who should we watch out for?
Kerzhakov up front is in very good form.
I'd like to think that the latecomer Marat Izmailov of Sporting might get his chance. He shone against Uruguay but was accused of being an "alien body" against Lithuania. But then the whole team was rubbish. He would offer a slightly unconventional creative.
Also, Roman Shirokov – he's the Russian Joey Barton but a better footballer. He was a key player in Zenit's title-winning side. See the recent Guardian piece by Ivan Kalashnikov for more. This could be his tournament.
Who's a bit shit?
I think the Ignashevich-Berezutsky centre back partnership could get exposed by decent strikers.
Were it not for some wayward finishing by the Italians – Cassano and Balotelli – it could've been a very different result. Fortunately, none of the group opponents have any forwards of note, apart from Poland's Robert Lewandowski, but Germany or Holland in the quarters could have a field day.
Tell us something we don't know about Russia – I'm thinking quirky, off the wall…?
We were big on our turnips before potatoes were introduced in the 18th century.
On the football side of things, the Soviet Union's first venture into competitive international football ended in disaster as the 1952 Olympic side were knocked out by Tito's Yugoslavia.
In the first match, the Soviets were 5-1 down with 13 mins to play but recovered to draw; however, the replay was lost 3-1.
The defeat was politically unacceptable for Stalin's USSR, so CDSA, the strongest post-war club side were scapegoated and disbanded, despite supplying only a handful of players to the Olympic squad but, perhaps, more importantly, the coach Boris Arkadyev.
The USSR recovered to win the next Olympics in Melbourne in 1956 and the inaugural Euros in 1960.
How big is the national side in Russia? Is everyone right behind it,or do people support their clubs more?
The fans of the big three – Zenit, CSKA, Spartak – certainly react to the performances rather differently depending on the number of their players present and the current side is Zenit-dominated, not just player-wise. Advocaat is ex-Zenit, as is the Russian Football Union president, Sergey Fursenko.
Also, it's worth pointing out that football isn't as popular in Russia as its marketing men would have you believe. Ice hockey is big and the national side's just won the world championships in some style, hammering everyone en route to gold medals, winning 10 out of 10.
Big Dick is leaving after the Euros isn't he? That can't be good for the team knowing that can it?
Yes, he's going to PSV, having grown tired of the contract extension talks being constantly postponed (he was on 2+2). Don't think it would make much difference to be honest as he is no Hiddink, for example.
Would you swap Advocaat for Roy Hodgson?
I wouldn't swap a potato for Roy Hodgson. Seriously, Roy's… errrr… style of play won't suit this group of players.
Pavel Pogrebnyak, he's a bit nuts isn't he?
Not a patch on Shirokov. Have a look at that Kalashnikov article.
Any Russians Brendan Rodgers should have a look at for Liverpool?
Not really. Ageing side overall and the young Dzagoev doesn't strike me as someone who is ready to go West at the moment.
Thanks for all your help – got a final word, Russia or Liverpool related?
Love a big summer tournament, really, despite (or, maybe, because of) watching many as a neutral – Russia have missed a few over the years and I don't care much for Team England.
I'm more excited about this one than most of the previous ones as I'm going out there for a few games and looking forward to some epic travel and the atmosphere. The football could be OK, too – it should be better than South Africa.
I somehow prefer the Euros to the World Cup and I still fondly recall Euro 96, despite Russia being rubbish. I finished my GCSEs just in time for Russia-Italy at Anfield and threw myself into it.
I worked as a volunteer translator, got free tickets to all the games in Liverpool and Manchester and did the tannoy announcements at Anfield and Old Trafford – exciting times for a spotty 15 year old!
Sixteen years on, much has changed, but when June comes around every couple of years that spotty 15 year old returns with a vengeance.
Keep up the good work with The Anfield Wrap lads.
> Follow Sasha on Twitter: https://twitter.com/#!/Slasherrrr
> READ THE ANFIELD WRAP'S OTHER POSTS ON THE EUROS: