With a big difference in the generations of Liverpool's support, where would this side rank among the best the older generation had seen?
I HAD plenty of room to celebrate when Diogo Jota knocked in his second-minute goal for Liverpool on Saturday.
My brother-in-law Paul and I have had to move from The Kop to Annie Road end of the Lower Main Stand for the last few games and there's always a few latecomers there. There were three empty seats to my right when we kicked off and I wondered if they might be no-shows. I'd be able to stretch out a bit during the match then, but it didn't last. A few minutes later Paul ushered me out of the row to let some others in
There were three lads belonging to three different generations. One was in his 20s, then, I think, his dad sat furthest away and an old man, who'd needed a bit of help down the steps, taking up the middle seat. All of them thanked us for vacating the row rather than just leaning back a bit to let them in as the older gent was a bit unsteady on his feet and needed the space to settle himself in. 
It's always nice to see a young Red attend their first home game and watch them drink it all in, but there's something equally satisfying when the more aged Red shows up to see the modern incarnation of Liverpool FC.
And Jurgen's men gave him something to admire. While the Saints fans went through their Best of Cliched Banter Bus Songs repertoire to our left (12,000 unemployed in the Southampton area, lads — an increase of 116% on the year before but, yeah, mocking the poor is seemingly fine if it's us) the old man hesitantly stood up every time one of the wide players beat his man. It might have been his first game in years or he might have been in the ground a thousand times since the Don Welsh days of the 1950s, but he loved seeing our lads. Quality never gets old.
Speaking of men who have seen everything, George Sephton, currently 50 years in the announcer's booth at Anfield, was a surprise guest on Radio 5's Elis James and John Robins Show in their Unsung Hero section last week. George has missed only a handful of games since 1971 so he, possibly like the man to my right, has seen Keegan and Toshack, Dalglish and Rush, Souness and Hansen, Case and Kennedy and latterly Fowler, Owen, Torres and Gerrard when they were in their pomp.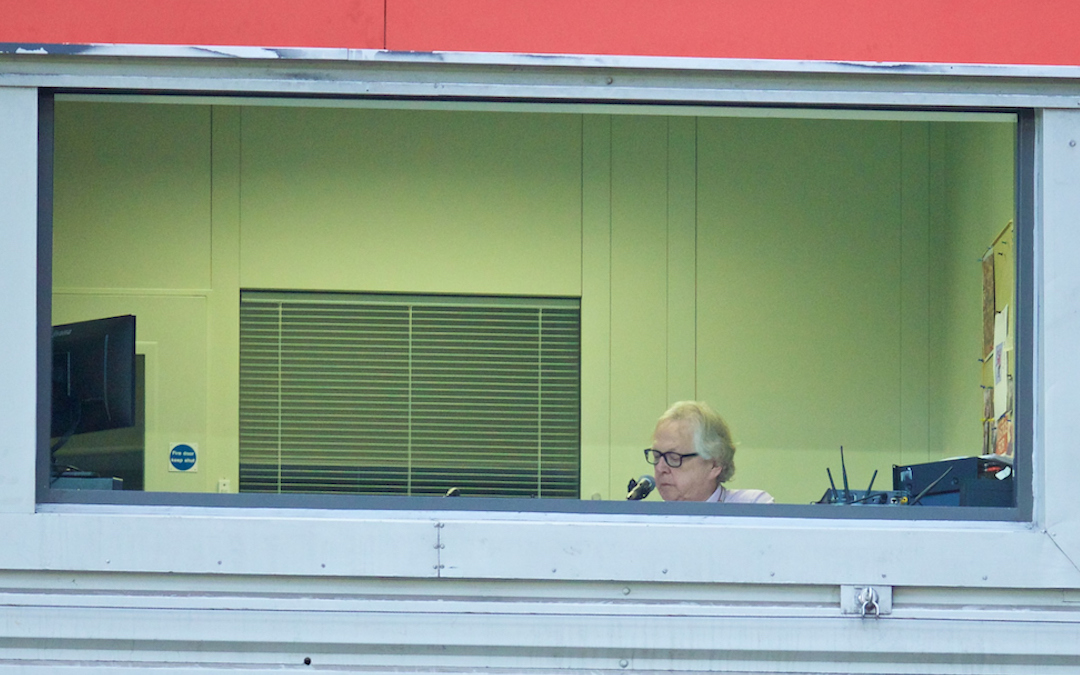 I wonder if either man ever thought that their favourite players would ever be eclipsed. We're all loyal to our first successful side. I always thought there would be no rivals to Kenny and though I'd fight anyone who says he's been bettered, even I, a fanatical zealot at the very least, would have to admit he's had a few rivals since his retirement.
The great Ray Kennedy, who sat in dressing rooms and on coaches and planes with the likes of Souness and Kenny, says Steven Gerrard is his favourite Liverpool player of all time. Ray Kennedy knows an awful lot about football and says that Kenny has been surpassed.
We all think the players of our youth stand alone and are the best of all the Red men. I'm 53 today (no boxed gifts please, I'll post a Crowdfunder link out later) so moored solidly to the 1977-1992 days of domestic and European domination, but even I'm coming to accept that the 2018-2022 teams can be mentioned in the same breath as those before it. We'd need more trophies to be on those terms obviously, but when it comes to enjoyment and quality they're right up there.
I suppose that's the way of things. You never forget your first love and what is Mo Salah but the Kevin Keegan for the TikTok generation? There's a sentence I never thought I'd write.
What's especially exciting is the prospect of a kid kicking his ball for the first time who may one day make Mo look like El-Hadji Diouf. There's a name coming who will better all of them. I hope I get to see him.
It's the same with sides too. I bet my neighbour from Saturday never thought we'd ever see the likes of the 1988 side again and here we are — casually battering Arsenal, the Portuguese champions and Southampton 11-0 on aggregate without it even being seen as anything special.
I sometimes wonder if we're in danger of dismissing these times. The 2008-9 season was fantastic but deep down we knew the boardroom shite would put paid to that. The hope of 2014 soon evaporated and we had to rebuild again. We have to enjoy these days before fate takes a hand.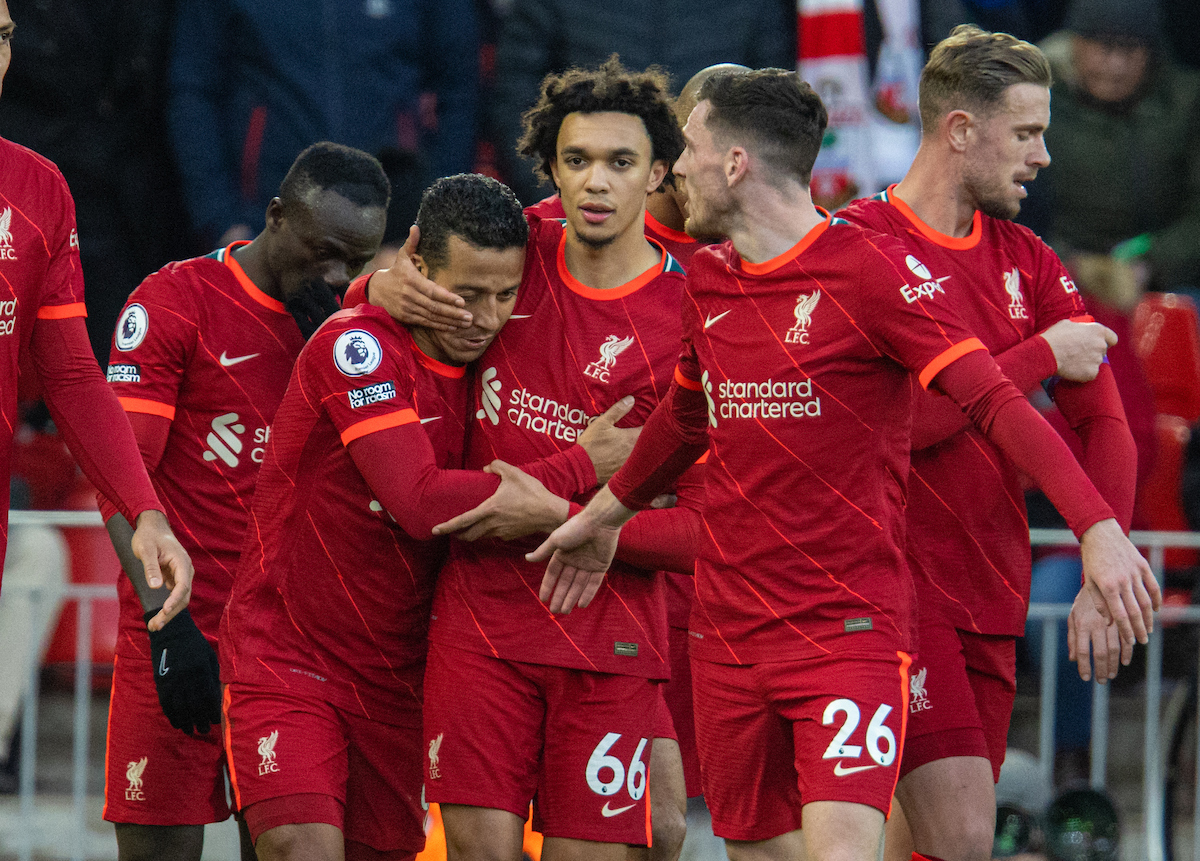 I really hope the older amongst us see this side as a club high. Sure, we can worry about Manchester City and Chelsea and the lack of investment from the owners, but these days are to be celebrated just as they were when we won medals every May.
Anfield was silent on Saturday despite the spectacle on the pitch. It worries me as it's usually quieter than most people are prepared to admit. The Southampton fans might have been sparklingly original with their 'is this a library?' nonsense when they weren't going through some mad song about having the ball and then not having the ball, but they had a point. I hate that such people should have a point.
Last week it took a managerial barney on the touchline to wake people up despite a 4-0 win.
We should take this team for what it is. A gift of a generation for this generation. The more mature of us can compare it to the greats, and there'll be arguments about who was better, but I really missed the good times when we were shite and wondered if I gave them enough appreciation when we were living it. Let's not have any regrets on that score.
I love seeing older Reds at the match. They can see us for what we are, usually with brutal honesty, and they'd be right to see this side as something singular and special. Those in the ground, me included, should recognise that more vocally than we do.
Quality never grows old.
---
"Alisson is absolutely phenomenal, even though we won 4 nil!"

🎥 Liverpool 4 Southampton 0 | The Bacon Butty

🗣 @robbohuyton and @PhilBlundell chat about the weekend's big talking points, including Liverpool's 4 nil win.

Watch in full 👉 https://t.co/RZ5ckXvRKw pic.twitter.com/amA960dkdC

— The Anfield Wrap (@TheAnfieldWrap) November 29, 2021
Recent Posts: