WRITE about your favourite ever player, he said.
The one you always wanted to be as a kid in the playground or admired the most. Who's yours?
That's not always an easy question. I mean, there's your favourite and there's the best. My hero lined up in the same side as our greatest ever player in Kenny Dalglish, so it'd be a bit of a stretch to call mine the greatest.
He wasn't even the best midfielder in that side because Graeme Souness occupied the centre circle, so how could he be my favourite? I struggled with this for a while until Andy Knott, who designs the mosaics on The Kop, summed it up perfectly for me one day.
"Kenny was my favourite, but Ray Kennedy was my hero."
Yes! That's it!
So, even though I've used enough ink to drown a small vessel over the years while talking about him, I'm back again to tell you that even though I was lucky enough to see all the greats from 1974 onwards on the telly and from 1981 live in the flesh, Ray Kennedy is my favourite ever Liverpool player. Souness and Kenny come close, but it's the quiet man from the North East every time.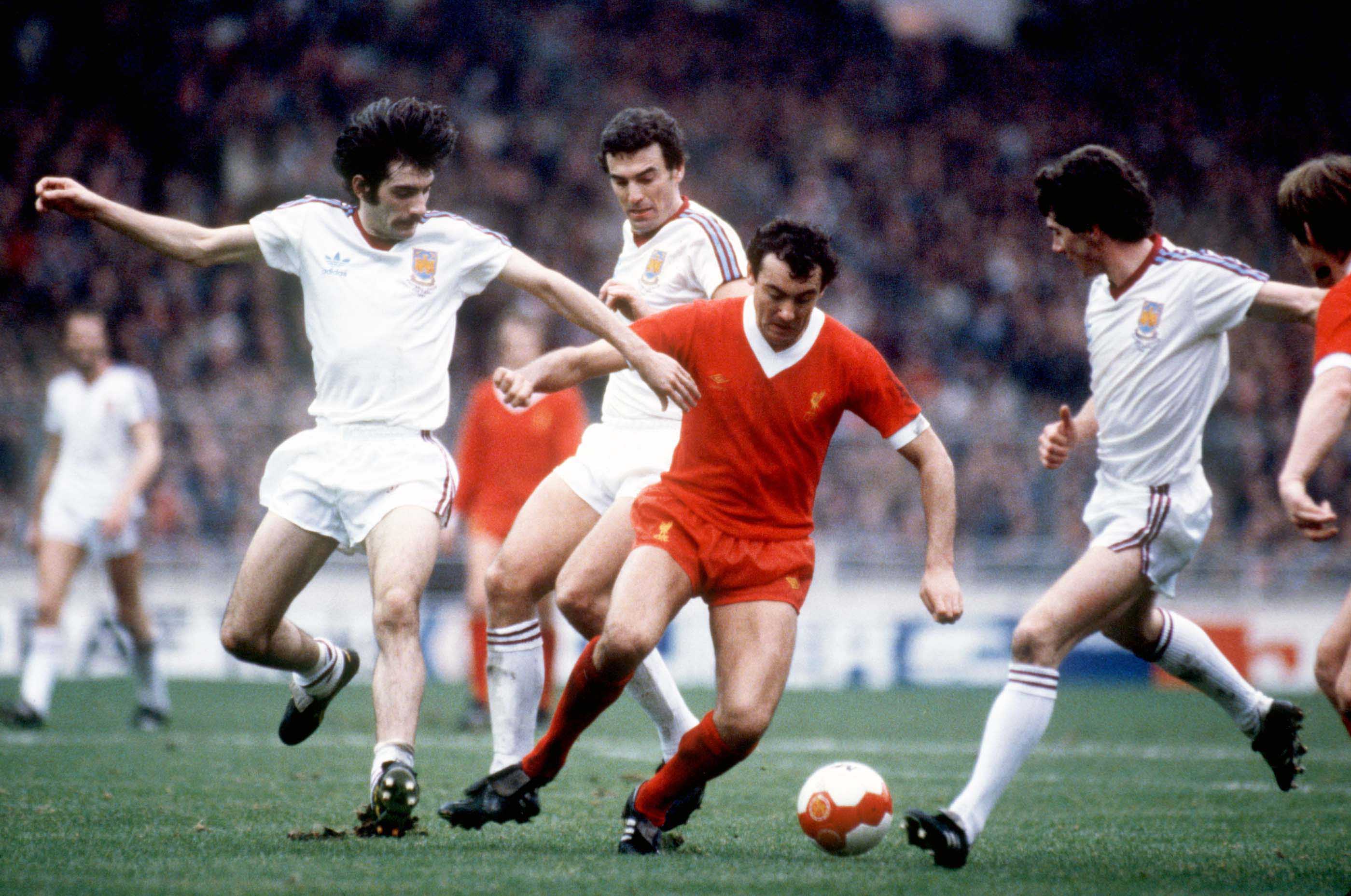 And the saddest thing about this is that Ray thinks no one will remember him. I've been lucky enough to meet him a few times and was part of the group that got him onto the pitch at the 4-4 game with Arsenal in 2009 (when Arsenal too had a mosaic for him at the Anfield Road end) and more than once he told me that it amazes him when he gets recognised.
The day before that game, he told us that he wouldn't go onto the pitch at half time for that very reason. Then he heard the reception to his name and felt he had to come and thank everyone.
The next day, his delighted daughter texted me to say that he hardly ever goes out or sees anyone and yet there he was on live television, waving to over 44,000 people. He loved it. He was exhausted, but he loved it.
There was a reason for that tiredness. In November 1984 at the age of 35, Ray was diagnosed with Parkinson's Disease, though the early signs have since been noted by specialists as far back as 1972. Parkinson's is a degenerative disorder of the central nervous system and presents itself gradually throughout life.
Even as far back as the 1960s Ray can recall being baffled when he briefly couldn't do up his shirt buttons. It would be decades before he learned that this was due to motor issues.
During the latter days at Liverpool his right arm would inexplicably stiffen up. In the 1990s, a roomful of neurology scientists were shown a Liverpool game against Aston Villa and, without knowing Ray's story, were asked to point out the player with the disease. Not one of them missed.
Viewers of the last series of Taskmaster may have noticed the way in which the comedian (and Liverpool fan) Paul Sinha held his arm as if he were wearing it in a sling. Paul was diagnosed during the recording of the series.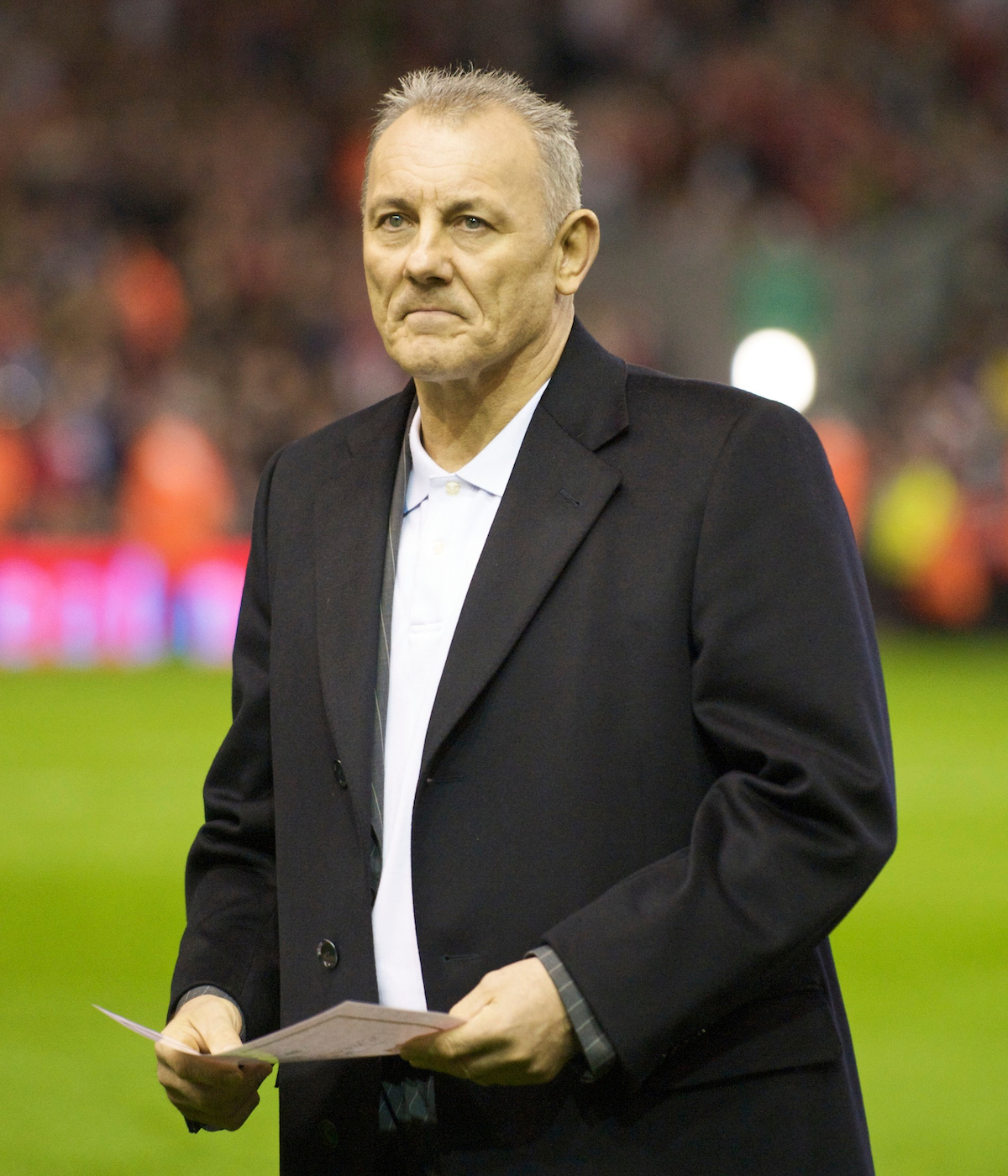 So not only did Ray Kennedy win everything in his football career including a League and Cup double with Arsenal and three European Cups, he did it with the onset of Parkinson's Disease.
It's hard to sum him up as a player. Michel Platini with the ability to tackle? Maybe.
Famously signed as a forward for a replacement for John Toshack on the day Shankly resigned, Bob Paisley converted him to a left-sided midfielder where not only did he have the elegance and wit to support his strikers, but had the strength to help out first Joey Jones and then Alan Kennedy at left back. The perfect mix of guts and artistry. Fire and skill.
For me though, those attributes were not the greatest thing about him. No. It was his sheer modesty and understated nature. He was coolness personified. James Dean in a pair of Gola.
Look at the penalty in the 1977 European Cup final. Hearts leapt when Bertie Vogts brought down Keegan in the box with The Reds 2-1 up. With eight minutes on the clock, this was arguably the greatest moment in our history. The moment had finally come. European champions. Phil Neal never missed so this was going to be it at last.
You'd have forgiven the players for going nuts. Luis Suarez nuts. Look at Ray Kennedy.
He's just outside the box as Keegan goes over. He looks at the referee and sees him blow the whistle. He then applauds the ref for his wisdom and then Keegan. No histrionics. No laps of the pitch. No imaginary card waving. Applause. That's all you're getting.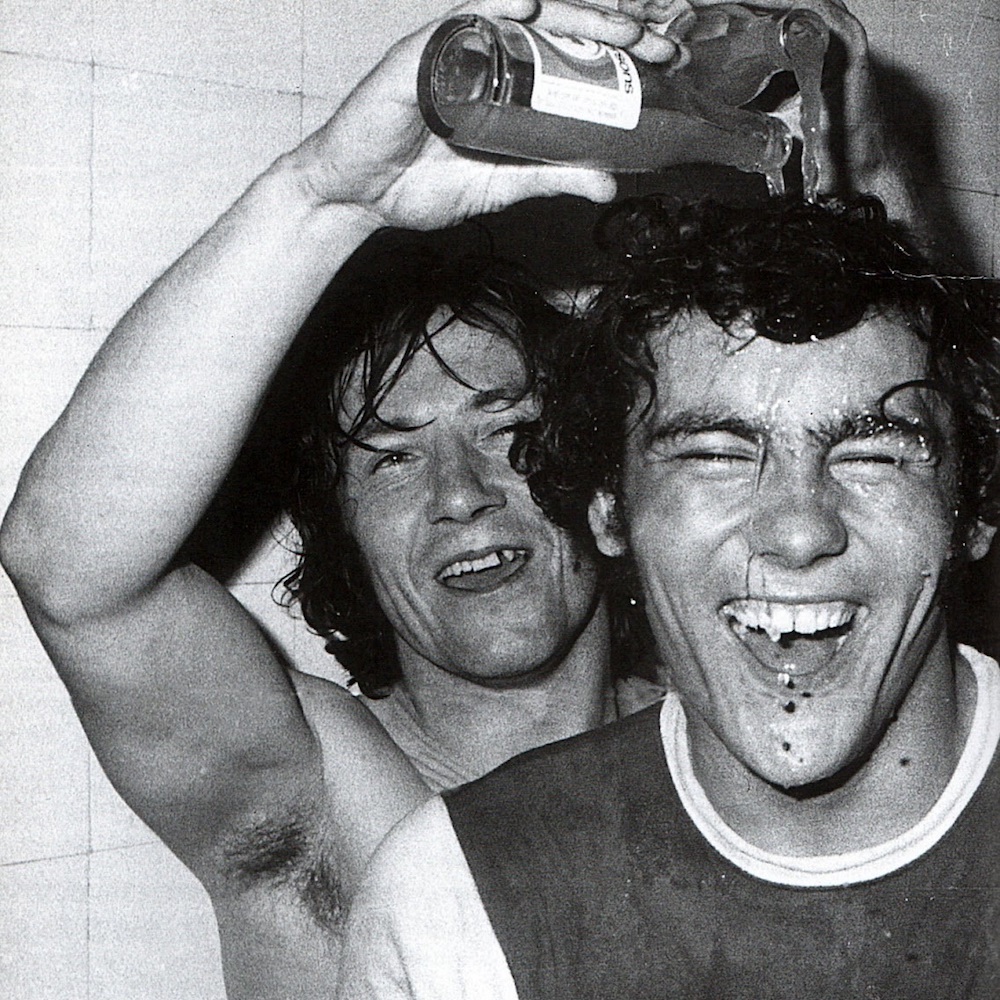 His most famous goal came in the Olympic Stadium, Munich in the semi final against Bayern when he was forced up front due to an injury to Kenny Dalglish. He wore the armband that night and scored a beauty past Walter Junghans with seven minutes left. Even though Karl-Heinz Rummenigge equalised, Liverpool went through on his away goal.
Later that night, he was persuaded to go for a night out with the journalist John Keith around Munich. Ray was reticent about the bierkellers, but he didn't have to worry. The Bayern fans took to him immediately. He was, after all, more of a continental style player than an English clogger.
His manager said he had more enquiries for him than 'the lot of them', and there were some big names in that lot.
He left the club during the following season but by then he was struggling with his then undiagnosed condition. A spell under Toshack at Swansea ended with ill-feeling as the Welshman felt he just wasn't trying hard enough.
For his part, Ray, who liked everything just so, felt that the setup was lacking at the Vetch Field after years of perfection at Anfield. He had the same concern in his international career and managed just 17 caps thanks to Trevor Brooking of West Ham.
Spells followed at Sunderland and Hartlepool, where he wrote a successful application letter to the FA seeking re-election. One of his final games saw him play in front of just 790 fans against Stockport County. To this day, that is still the lowest attendance in Hartlepool's history.
By then the effects of the disease had really taken their toll. Ray found that he would sweat profusely for no reason and, on other occasions, he would freeze for no reason.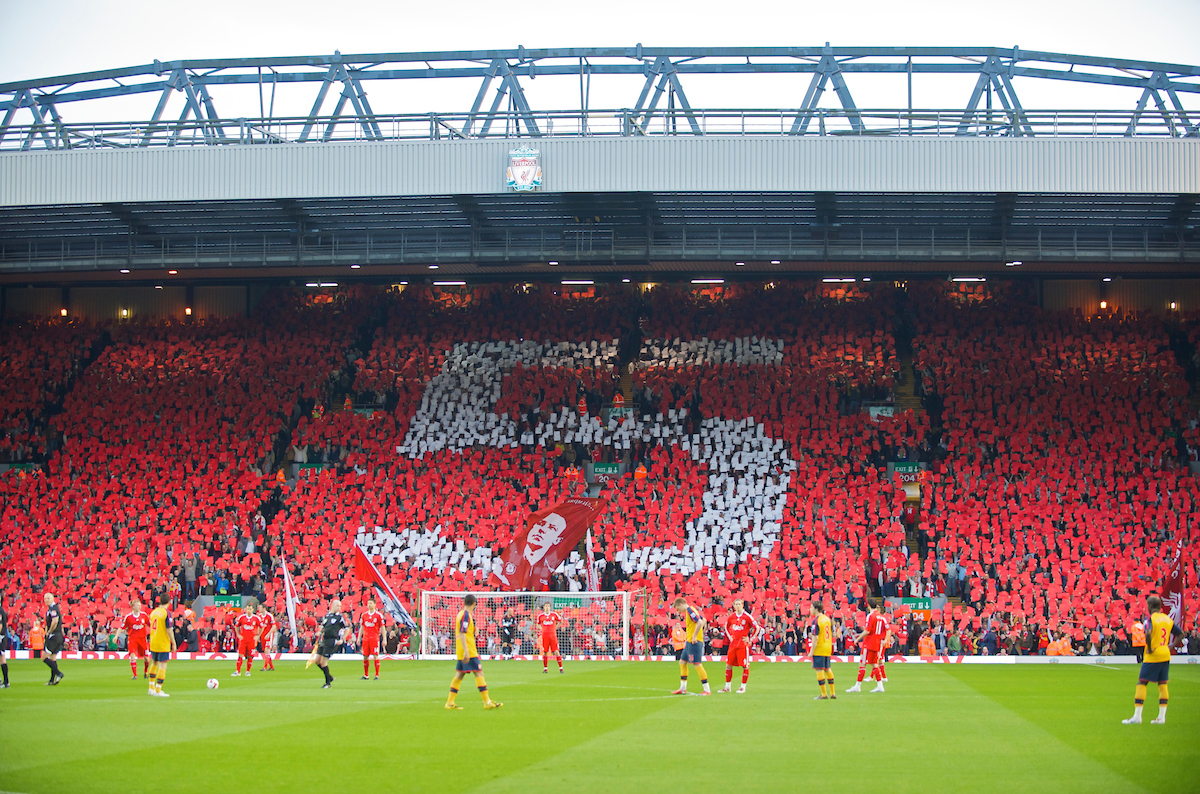 In 'Ray of Hope' the documentary around his testimonial he freezes up, almost trancelike, for a moment during an interview. He recovers with good humour ('who are youse?' followed by a big smile) but those attacks were becoming more frequent.
He lives alone now, not far from the boys' club where he first played. He has a few visitors including his best mate Jimmy Case and, while he was manager at Newcastle, Graeme Souness would sneak him onto the bench to watch the game. His last visit to Anfield was in April 2018 when we beat Bournemouth 3-0.
He is on much more of an even keel these days and receives regular help. Some days are good, others not so, but the good outweighs the bad for the first time in a while.
One last thing. He's had rails fitted around the walls of his bungalow to help him move around on his bad days. One day while helping him around, his son jokingly put his foot in the way as they made progress around the hall as if tackling him. There was no malice in this as he had a firm hold of him throughout.
Ray didn't look at his feet so had no idea what was happening, and yet he rode every single challenge. You never lose it.
My favourite Liverpool player is Ray Kennedy and he always will be.
"We go to football games to see a representation of ourselves and our values on the pitch."

To what extend are clubs identities shaped by their cities? 🤔

📱 Subscribe here and watch our latest 'Bedding In' in full 👉 https://t.co/XZAK9uXl4x pic.twitter.com/5jXtZaUcY8

— The Anfield Wrap (@TheAnfieldWrap) March 24, 2020