Alex Oxlade-Chamberlain's Liverpool career has arrived at an all too familiar crossroads, but could Jurgen Klopp yet utilise his versatility?
THERE was a time in the not so distant past when Liverpool and Alex Oxlade-Chamberlain were in complete tandem.
In 2017-18, the strides made by the club were embodied by his brilliance. When he was at his best, the team reaped the rewards. From an enigma at Arsenal to the star man on centre stage for The Reds, he exemplified all the requisite characteristics of a Jurgen Klopp midfielder.
The commentary of 'he can hit one… Oh he can hit one!' as the ball rippled into the back of the net against Man City became the soundtrack of the season. It was Oxlade-Chamberlain at his devastating best; the conductor of Klopp's symphony at the heart of everything good.
But for an injury right at the wrong moment against AS Roma in the Champions League semi final, who knows where his Liverpool career could've gone. As it is, in the years since, his individual trajectory and that of the club's has become increasingly distant.
Liverpool adapted without him and evolved into an altogether different beast, while the number 15 continued to be hampered by injury and unable to return to his previous heights. There have been some highs, and some lows, but ultimately a lot of relative indifference for a player whose blistering energy had been the hallmark of the 2017-18 side.
In his four years at Liverpool, Chamberlain has been front and centre, on the periphery and pretty much everywhere in between. He has been the breath of fresh air desperately needed at times but flattered to deceive at others. An enigmatic figure whose role remains undefined.
Once again, he is back in an all too familiar place – a sad tale for a supremely talented footballer.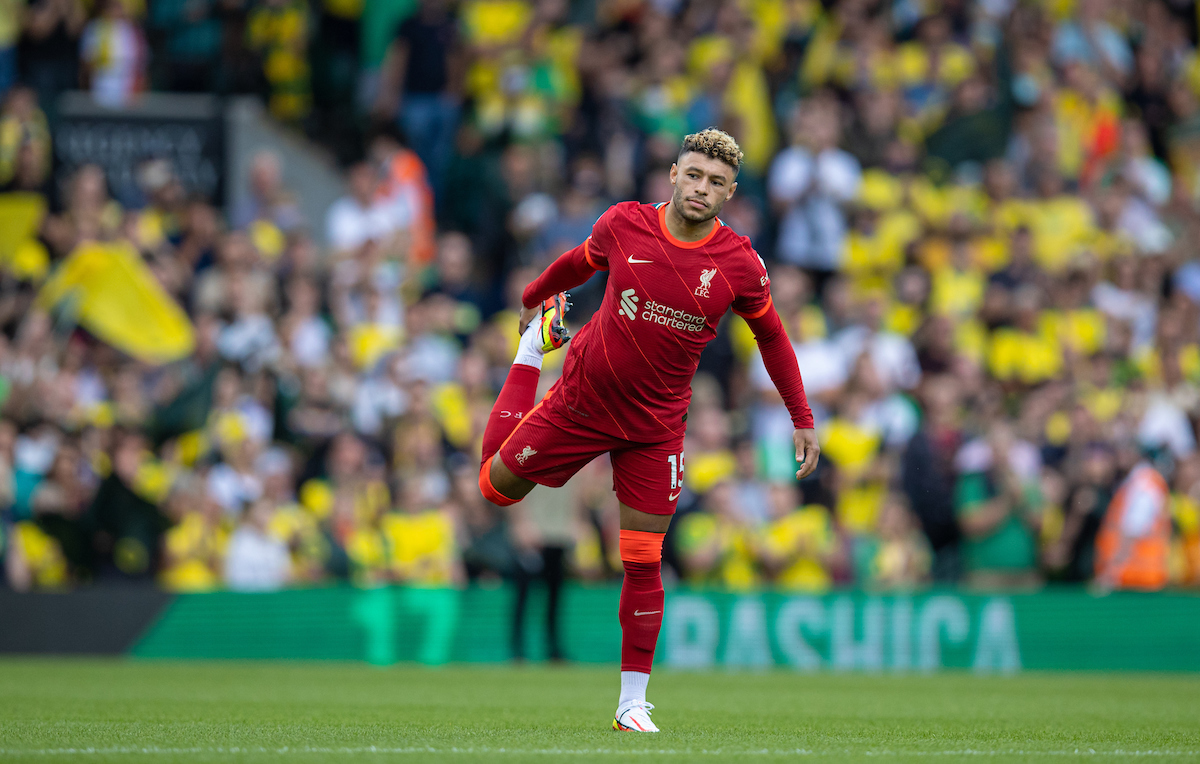 That the conundrum of where his role in the side is yet to be solved is a sad reflection of his career. He's a player who, perhaps to his own detriment, can do jobs in several areas, and yet struggles to ever find a permanent home.
In that sense, he finds himself in the unfortunate pool of players who divide the fan base in that some remain hopeful he can still make a difference while others believe the curtain has already been drawn on his Anfield career, having made only one start so far this season.
I've always been a huge admirer of Oxlade-Chamberlain myself, and while his role at the club has changed drastically in the last few years, I'm still of the opinion he can do a job for Liverpool, whatever that job may be. Some may call it blind hope. I call it 'optimism'.
The 28-year-old is a footballer who needs to feel loved. He needs that sense of belonging. The appreciation of his manager, the adorn of the fans. At times this season he has looked a player totally devoid of confidence, one who overthinks the simplest of things and can't help but get in his own head. At his best he's a player who thrives off instinct. He doesn't have time to think or opportunities to dwell on the ball.
His role may remain undefined despite entering his fifth season at the club, but this is a player who has proven just how good he can be in a Klopp team. He's not a mainstay in the side, nor does he need to be, but an individual who understands the intricacies of the system and one whose qualities are clear to see.
With Thiago out and Fabinho unavailable due to Brazil's game with Uruguay, Saturday's trip to Vicarage Road presents a perfect opportunity for Chamberlain to remind us of his quality. Klopp will have to turn to his lieutenants in reserve and Chamberlain could be the main beneficiary, able to come into the game fresh and determined to make a difference.
This season has seen an evolution in midfield from workman to creatives, with a greater freedom afforded to players in an attempt to increase their attacking output. Prior to his injury, Harvey Elliott developed a strong partnership with Trent Alexander-Arnold and Mo Salah down the right-hand side and Curtis Jones has been used to similar effect in his absence, with overloads and quick build-up play seeing The Reds carry a much bigger threat from central areas.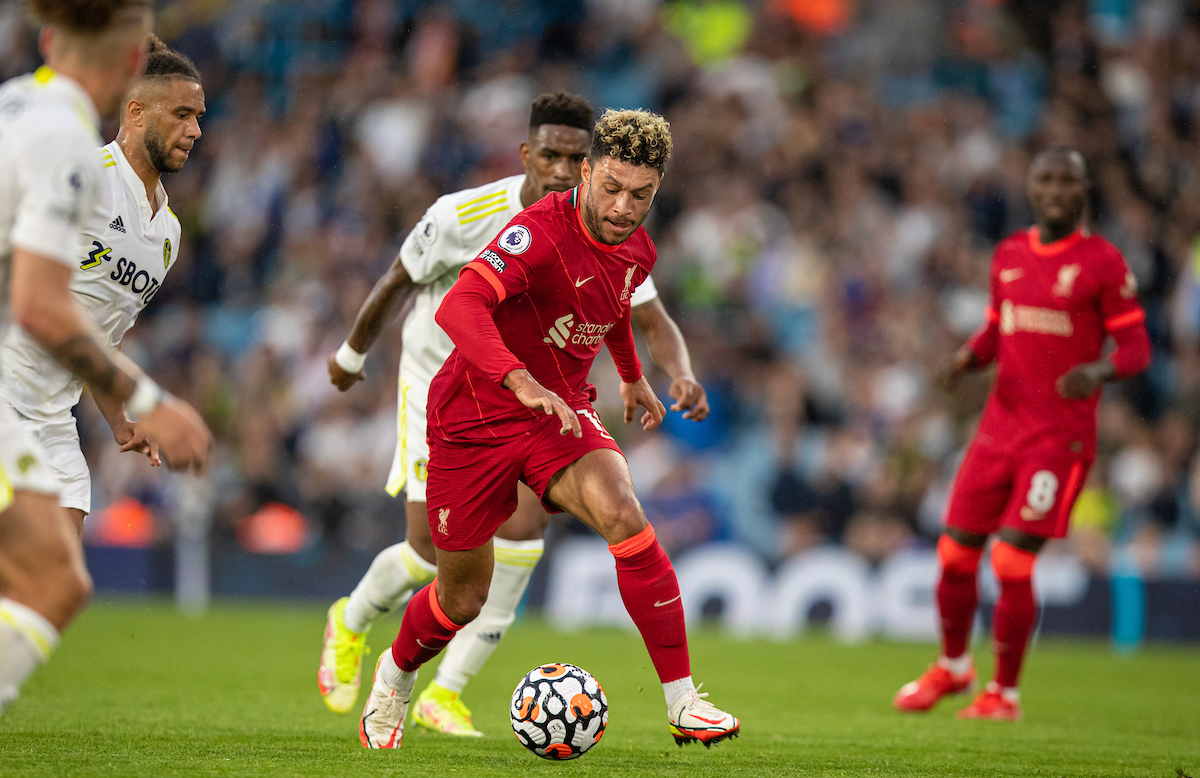 That would appear to suit Chamberlain, who loves to operate between the lines and can provide a crucial conduit between midfield and attack. In a game where Liverpool will be expected to dominate possession, it's critical they make the most of it and the 28-year-old is more than capable of picking the lock. He has the propensity to shoot from range, the vision to pick a pass and the drive to take on his man, all of which will be critical to breaking down Watford's resolve.
Though he may no longer be the man for all occasions, nor the symbol of Liverpool's relentless philosophy, Saturday's game is a chance to prove he can still play a part this season.
In the long-term, there is a wider conversation to be had about his role, with a myriad of opinions over time – from a false nine to filling in as a replacement for Trent at full back – all of which exemplify why the Chamberlain puzzle is a complex one. This, though, isn't a new issue, and his versatility could yet prove vital throughout a demanding campaign should he stay fit.
Oxlade-Chamberlain is a player of undoubted quality who finds himself at a familiar crossroads once again. A jack of all trades but a master of none, he is the latest in the line of enigmatic Liverpool players and his selection, or lack of, this weekend may be the biggest indicator about his future yet.
The clock is ticking, but maybe, just maybe, a once trusted lieutenant can still do a job for Liverpool.
The question is, does Klopp agree?
---
Recent Posts: