With the return of Liverpool, of fans and of Virgil Van Dijk, Dan Morgan writes about the hope we all feel as Reds ahead of the new season…
SAY what you want, it has been a summer of things.
Remembering Freedom Day, It's Coming Home and Gini Wijnaldum's Parisian announcement gives you the sweet disconnected sense of elongated sunshine – along with the occasional mass flood – since Liverpool last kicked a competitive football.
And just like that, Liverpool are back with a renewed sense of purpose. And just like that, even Carrie Bradshaw and her mates are again proving my theory that time is indeed a flat circle.
But while transfer and ticketing frustrations won't quite make a revival of a New York TV series about dating, there's hope yet that getting into Anfield this season may well cut it as a future Olympic event.
By the time Burnley comes you may well be asked to Pole Vault over The Kop as an alternative to NFC technology.
Regardless, Liverpool have reason to be enthused after the most testing season.
Perhaps the biggest difference of all from then to now is that the squad looks healthy. Both on paper and pitch, Liverpool are displaying options in pre-season.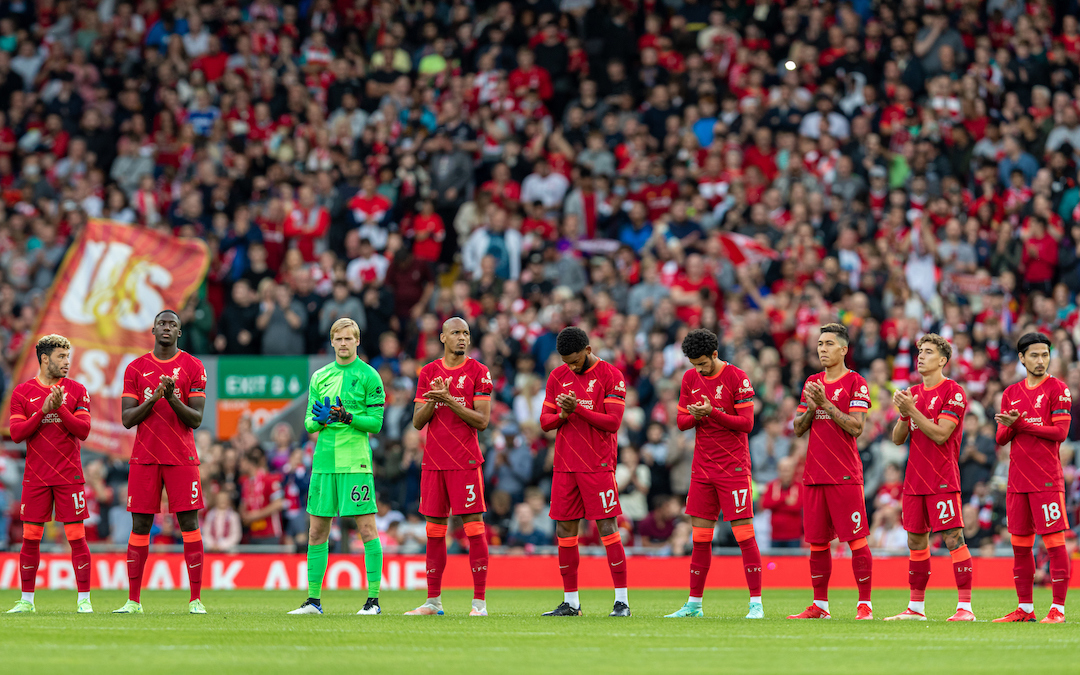 Naby Keita looks like he's earned himself a start against Norwich City with some excellent pre-season displays.
Mohamed Salah and Sadio Mane have had a full rest and summer schedule, while the thought of Kostas Tsimikas stepping in at left-back is no longer filled with the dread you get when you hear comparisons between a vaccine and the Loch Ness Monster (look it up, I implore you).
And so what comes with disconnect in the football orbit? Hope, of course.
That you can spend a lifetime in the perennial despair of defeat from the clutches of victory, ending up either selling your best players or having your bitterest rivals' European Cup winning manager now as your own, and still start the campaign far removed from the crestfallen soul you were in May is quite the compliment.
Football; the great emancipator.
Hope has had a boost when it comes to our favourite leisure activity. It once again, for now, has the pizzazz of an audience, and therefore will once again feel the need to write thrilling encores with the desire to please.
Can we fully manipulate our own algorithms enough to believe that Harvey Elliott can be the second coming, Kaide Gordon the third, or that Liverpool might actually sell Loris Karius this summer?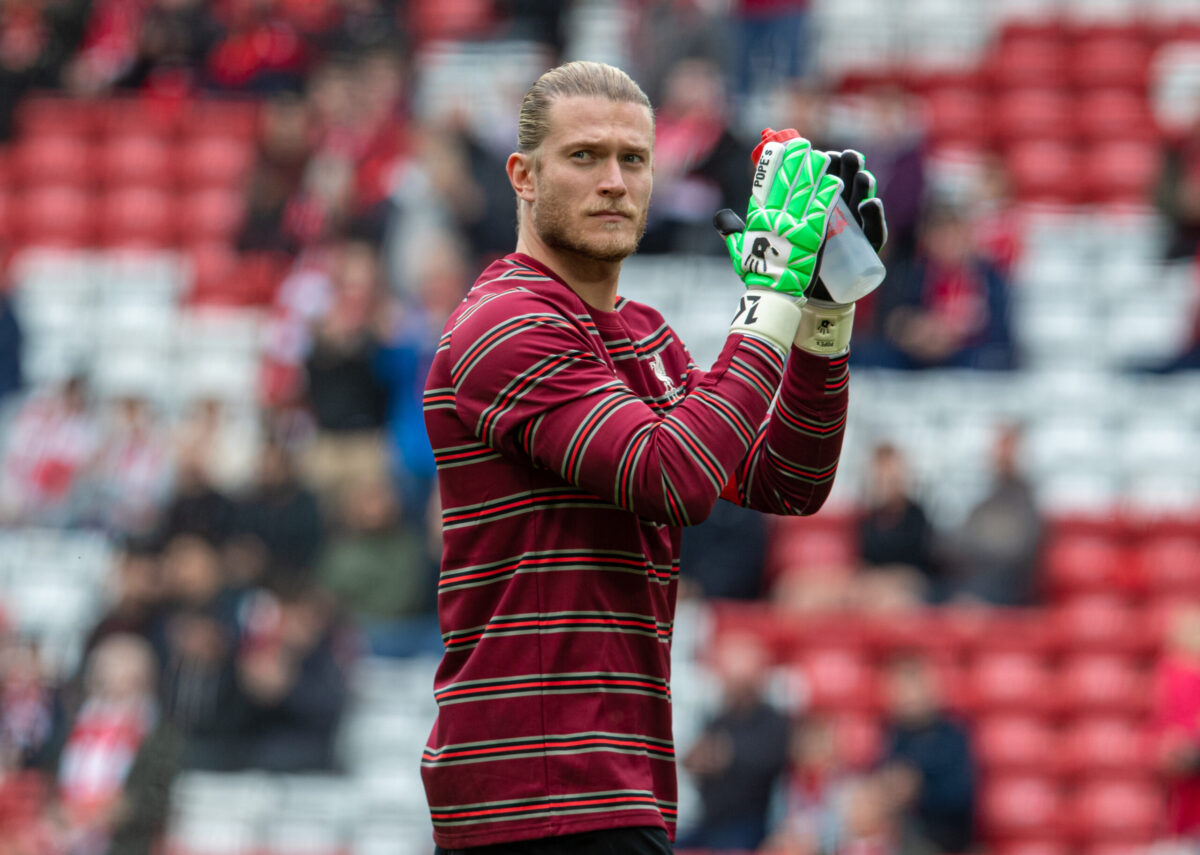 Of course, we can go one further and double down on the notion that Jurgen Klopp and his team are deadly serious about the serious business.
Separation can offer a glimpse at how ridiculous the turnaround from Project Restart was last year for everyone. There was no title procession, and it felt like looking back there wouldn't be the time to have one – let alone a pre-season in Klopp's identity.
And then the unravelling and broken pieces of it all. A season trying to patch up fragments of everything.
Somewhat cosmically we're left with the most poignant and statuesque embodiment of hope we can imagine.
Our centre-half, our number four. A figure so imposing he would look at home next to giant marble incarnations of Hammurabi or Napoleon. Just big Virgil van Dijk, staring sideways at them while running past an Ancient Greek congregation in the Anfield Road away end.
That Van Dijk now comes to embody so much while still so sensitively entering the final phase of his rehabilitation is cruel and unfair. But it isn't really a surprise.
For years our rivals have been only too quickly willing to enter into the dialogue that Liverpool are "nothing" without him to then seemingly congregate en-mass in virtual celebration when someone wins a throw-in off him.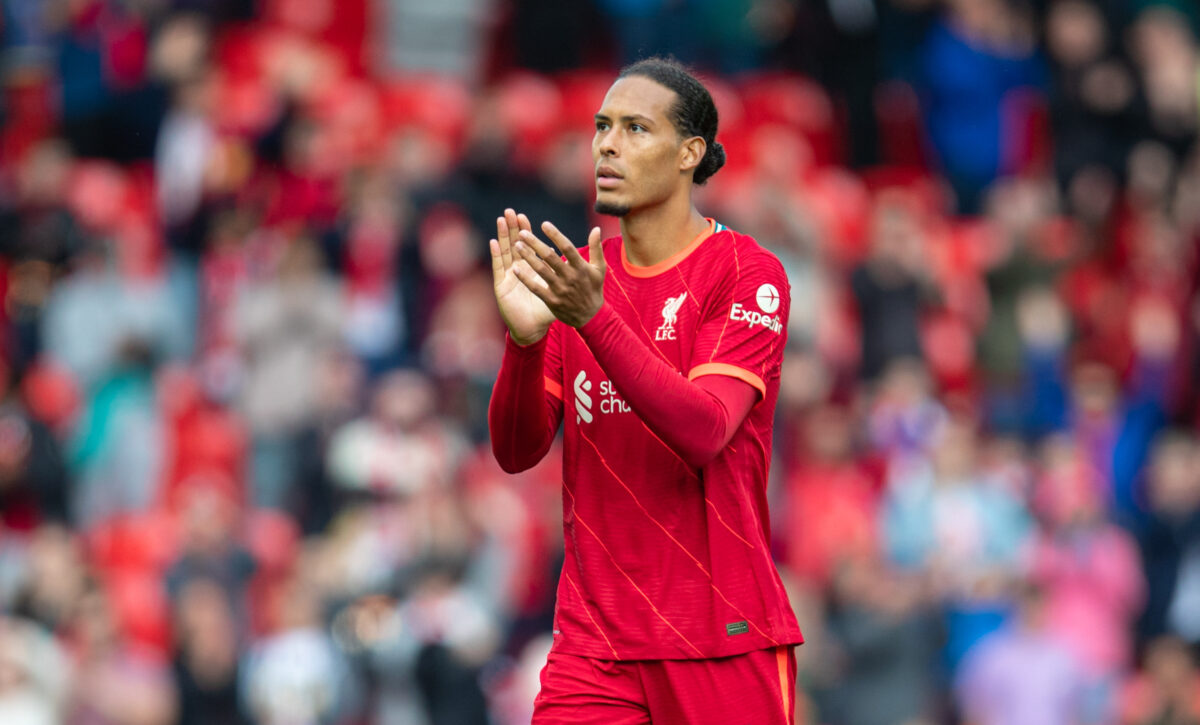 Personally, I think he will play against Norwich. And I also think people, myself included, will not be able to perversely help looking for weakness in him.
After the challenges he's overcome, his journey is only really at its start point. He'll know that, and the semblance of his identity now reflecting that of Samson without his locks won't be lost on him.
Reassurance in human challenge of this kind often comes from the person you're stargazing towards. If Liverpool don't doubt his physical readiness, then we would all back him to overcome the rest.
And yet it remains more complicated than mere basic physics. Maybe it doesn't quite equate to the complexities of a landscape so vastly recognisable, though somewhat more entangled and meaningful than before, but then we've always been a complicated case.
As football readies itself behind the red curtain, remind yourself it's been a summer of things and then look only forward. There's life in this team and these supporters yet.
And just like that, we now fully have each other again.
---
Subscribe to TAW Player for more reaction to all the news and events that matter to you…
🗣 Norwich v Liverpool & The Transfer Window: TAW Live | #FreePodcast | #LFC

The Anfield Wrap's new, free and live podcast, as @Knox_Harrington hosts @robbohuyton, @Andrew_Heaton and @Benjanijohnson…

Subscribe 👉 https://t.co/oaOWcUzrlr
Listen 👉 https://t.co/bRbzPucP8M pic.twitter.com/FhPOdwGkRu

— The Anfield Wrap (@TheAnfieldWrap) August 12, 2021
Recent Posts: