Karl Coppack looks forward to an interesting summer after the season in which Liverpool FC, and football as a whole, 'jumped the shark'…
IT'S all over then and things turned out as well as can be expected.
In future years any mention of the 2020-21 will be met with a grimace. While the last two years have been nothing but joy and song, while we were in the ground at least, the last campaign will haunt me and leave me shuddering like Sideshow Bob from The Simpsons when he stands on yet another rake.
Don't get me wrong. I like a bit of drama, a bit of intrigue, a nod to the unusual, but there's only so much a man can take.
I was lucky enough to be on one of the Season Review shows this week. We were asked to give a 5-10-minute talk on what we thought about the previous season before the other guests (Harriet Prior and Joel Richards in this case) poke you with questions. 
Five minutes? I mean, where do you start?
Well, let's leave that season alone for a minute and look at the world of television series. Let's talk about 'jumping the shark.'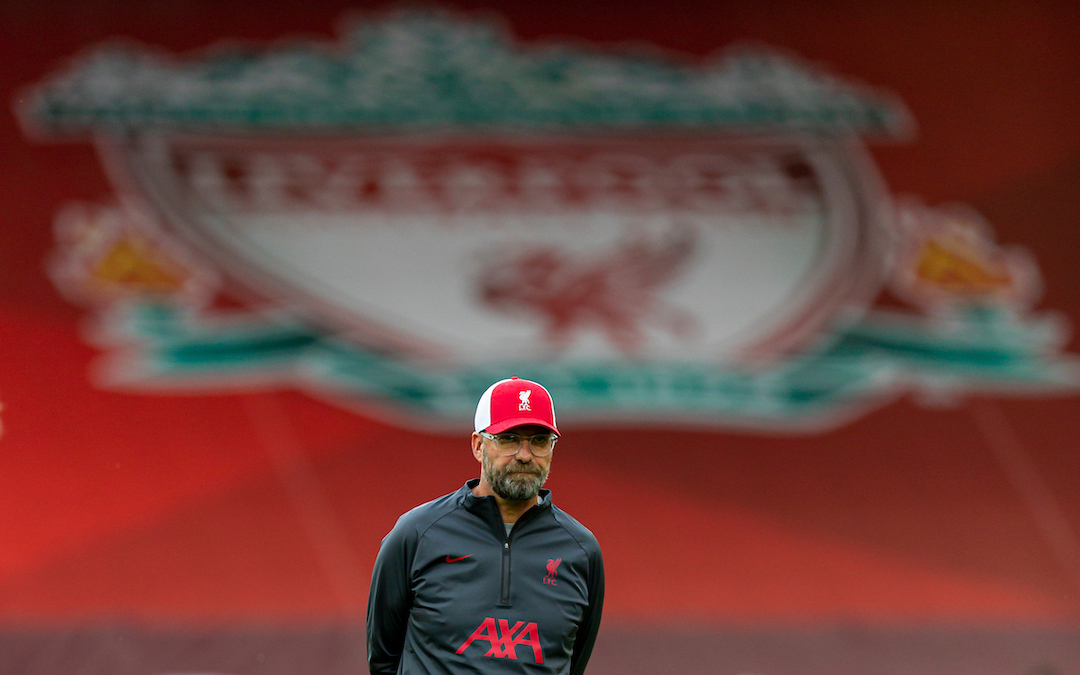 If you're unfamiliar with the expression it dates back to an old episode of the American sitcom 'Happy Days'. The show featured the Cunninghams, a typical Middle American suburban family in the 1950s, and their hip rebel-with-a-heart-of-gold hero, The Fonz who was young and vibrant despite being clearly near his 30s.
In one show the family travel to California where Fonzie accepts a challenge from a local beach bum and successfully water-skis over a shark. As you do. Only a few episodes earlier he'd been messing around with bikes and getting off with the Milwaukee girls and now he's doing aquatic stunts.
'Jumping the shark' is generally considered to be the precise moment when all sense of reality in a show is lost and a decline sets in. There are many more recent examples. 'Friends' when they all started marrying each other, the Trotters coming back to Peckham skint when the initial ending was perfect, Carlo Ancelotti going back to a Club President who's already sacked him, that sort of thing.
The 2020-2021 season jumped the shark. 
We win our first few games and then get battered 7-2 by an Aston Villa side who barely stayed up the season before. Manchester United also ship six at home that day.
Then Liverpool have their best player crocked by the Everton goalie and don't even get a freekick, never mind the penalty which would have put us 2-0 up against 10 men. We go on to lose our match-winning goal thanks to the VAR which was run by a man with a pic of Old Trafford on his Twitter header.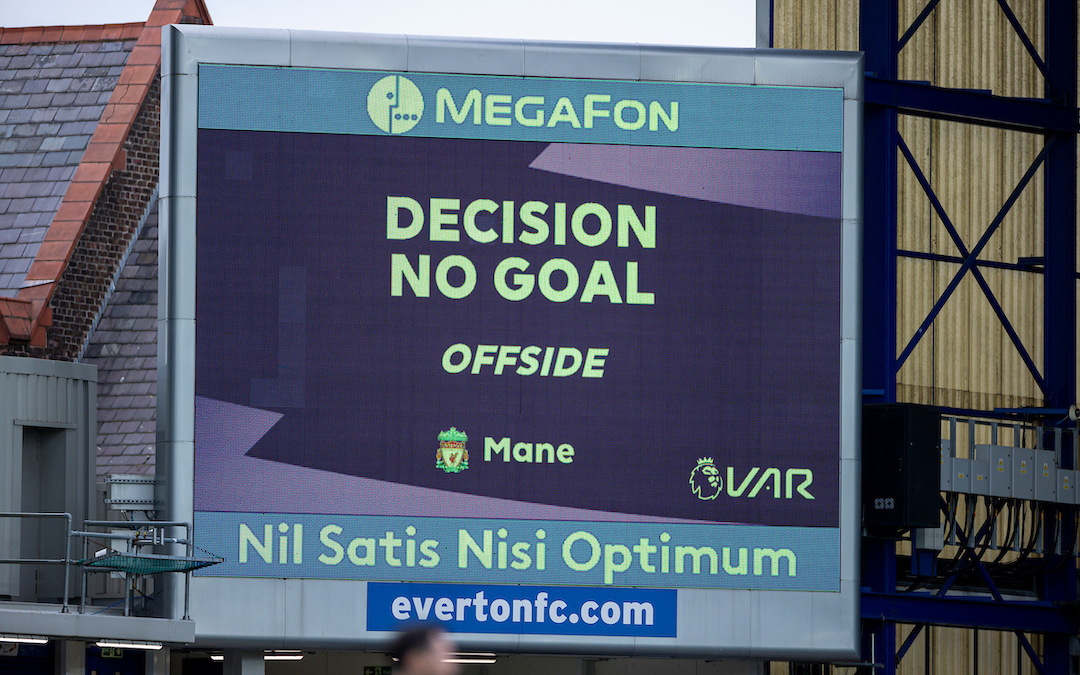 Then Joe Gomez is out of the season. We buy two centre halves to accompany Joel Matip but then the Cameroon defender too has his season ended and we don't see one of the new signings ever again.
Meanwhile Alisson Becker outscores Naby Keita in the league, Jurgen Klopp trades blows with journalist Des Kelly at Brighton, we briefly leave the league but then don't and the club gives a government minister some much needed publicity in a city which contains no fewer than eight food banks.
We finish third (which looked impossible a few weeks earlier) when we were going for fourth on the last day, both Manchester clubs lose European finals and the England manager strongly considers leaving the best right back in the world out of his Euro 2020 squad.
Oh, and two lads I'd never heard of before the season starts suddenly became Baresi and Costacurta in May and end the season looking like extras from The Deer Hunter.
Yep. The game went mad. Absolutely nuts.
And it wasn't for me. I don't do well with chaos. Drama is one thing, but chaos is another. Personally, it won't feel like footy again until the grounds are packed, Virgil van Dijk is on the pitch with his mad hand gestures to Joe Gomez and I'm regretting going the chippy after a pre-match pint. Singing and heartburn just do not mix. I never learn.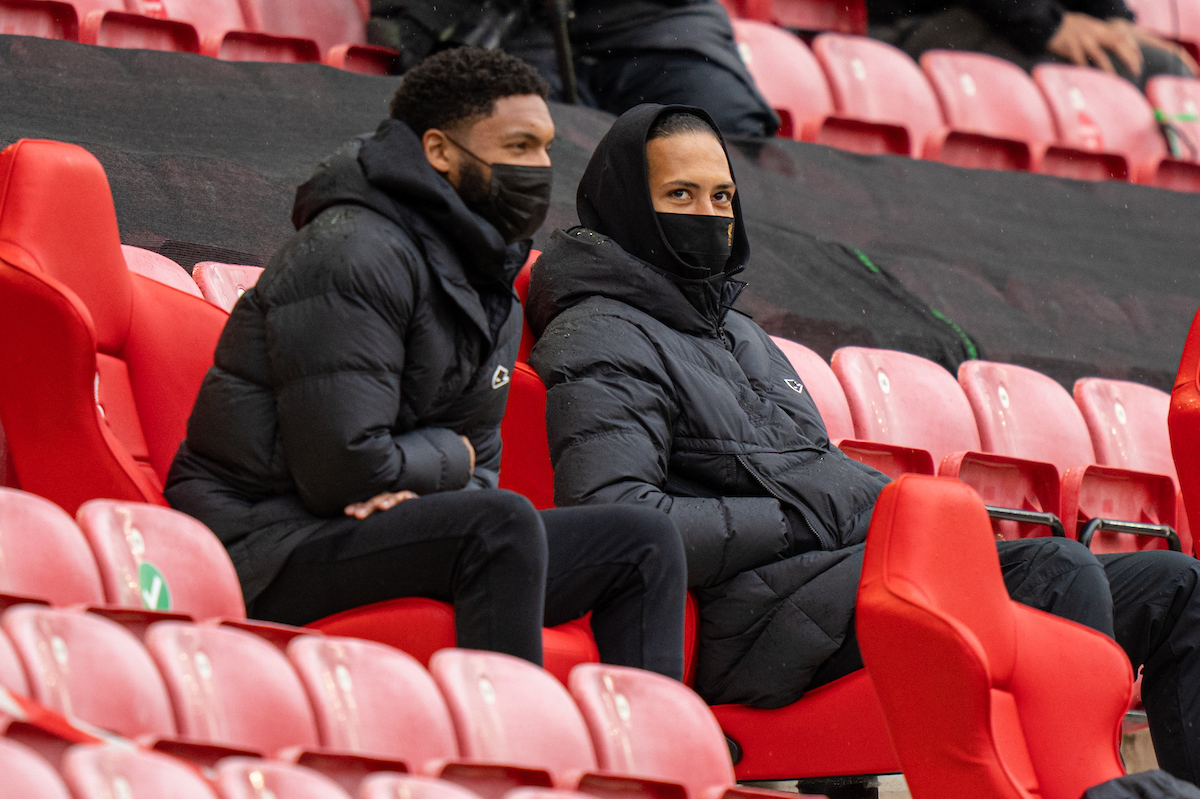 Still, at least we get a few weeks off and, more importantly, the players get to rest their legs. God knows how long England will last in the Euros, but Trent Alexander-Arnold isn't necessarily first choice and the captain may not be fit enough so they should get some time off.
Elsewhere, as Neco Williams could do with the games I'm supporting Wales and Scotland whenever Andy Robertson gets the ball.
There won't be much rest at the club though. Tielemans, Barella, Raphinha, Daka, Coppack etc, are all realistic targets and surely we have to buy someone else at some point after the window opens (I can still do a job).
We need to replace Gini Wijnaldum and also bear in mind that a lot of the first team are running headfirst into their 30s so there'll need to be a rebuild at some point. I hope Jurgen and Alisson get to spend some time with their families too though. They both need that.
Aside from that it's the summer off for the rest of us. International football is usually a terrible waste of time, but tournaments are usually great.
I'm really looking forward to this one and I've no idea why. Possibly because Liverpool can't lose and there's little chance of any chaos to hurt me.
I hope.
---
🗣 Liverpool FC 2020-21: Season Review – Part Two | #NewPodcast | #LFC

The second review of Liverpool FC's 2020-21 season, as @Knox_Harrington hosts @RobGutmann, @jsexton24 & @PaulSenior1…

Subscribe for more 👉 https://t.co/oaOWcUzrlr
Listen in full 👉 https://t.co/MeU39gEex4 pic.twitter.com/ktAnyxkvJj

— The Anfield Wrap (@TheAnfieldWrap) June 2, 2021
Recent Posts: