Rob Gutmann's match preview ahead of Liverpool v West Brom at Anfield, with The Reds exorcising the demons of their bad luck this season…
'Home bankers' are weirdly anxiety inducing.
I've always looked forward to their prospect more than the bigger games, though.
In the preceding days you feel relaxed at the prospect of the win, the points and the inevitable goals. But once the thing actually kicks off, I find myself more of a nervous Liverpool-watching wreck than usual.
If there's no early goal, I get twitchy, and I'm not alone. Maybe sometimes it's better without crowds. Often it's not even about the early goal, more to do with the expected swift second one. You expect the lead, but you'd also like to be able to kick back and truly enjoy a game of football.
No one who truly loves a team actually enjoys watching them play, for the most part. I'll speak just for myself – until a result is secure, what I'm doing when I'm watching Liverpool cannot be described as pleasurable, as a leisure pursuit.
It is forever, for me, akin to watching a live operation being carried out on a loved one. I may at times find myself able to appreciate the surgeon's work, but it's not possible to relax and feel positive about the experience until it becomes clear that the objective desired has been achieved, until a point of clear safety has been reached.
Manchester City got their early goal in their banker at home to West Brom a fortnight ago. Then second goal anxiety set in, they became frustrated, the away team stole an equaliser, the 90 minutes were up and Pep Guardiola was left scratching his head as to how he'd failed to bank the three most bankable points imaginable.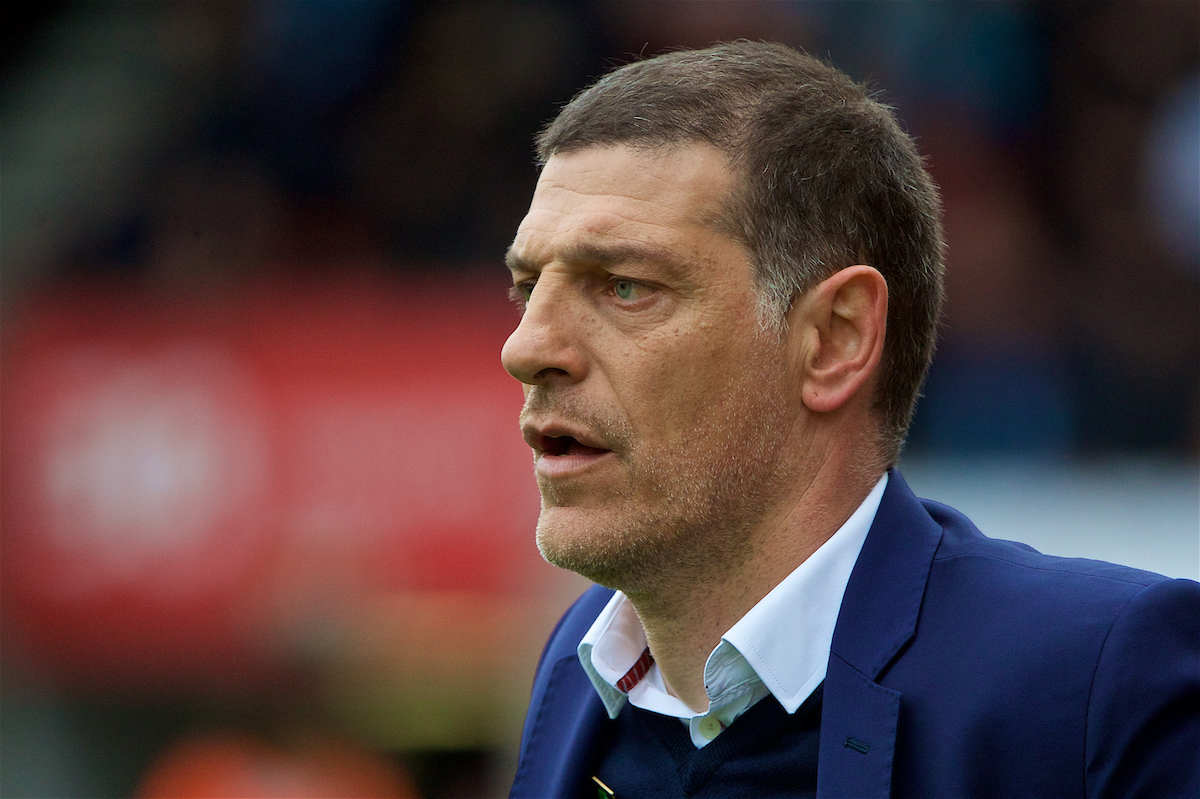 I make no apologies for exalting the significance of the City-West Brom game. I have no doubt that Jürgen Klopp will find the video of that match as useful a sample of opposition scouting footage as he will have to work with this campaign.
The West Brom that Liverpool will face will be under new management (with Sam Allardyce having replaced Slaven Bilic) but they will still benefit from the muscle memory of having kept at bay a much stronger opponent who were able to entirely dominate the ball, if not the scoreline. Allardyce is very unlikely to encourage his West Brom to be more offensively progressive at Anfield than Bilic's incarnation were at the Etihad.
Although Albion are undoubtedly having a wretched season and seem doomed for the drop they have still managed to be a consistent handful for the biggest sides. As well as their draw with City, they came close to beating Chelsea (game ending in a 3-3 draw) and were a touch unlucky to lose to both Man United and Tottenham by 1-0 scorelines.
In short, Klopp has all the cautionary tale samples he could hope to point to in attempting to retain the focus of his rampant team.
After a tumultuous first third of the 2020-21 season, things are settling down for the Champions and the manner of victories over Londoners Spurs and Crystal Palace in the past week represented ominous portents for would-be challengers for the league title.
Skipper Jordan Henderson said that the 7-0 thrashing of Palace was a result that had 'been coming'. Liverpool unleashed a few months of frustrations at events conspiring against them in putting Roy Hodgson's side to the sword in their last pre-Christmas fixture.
The word on the wires coming into the festive period is that Jürgen Klopp may finally have a fuller pool of players to select from. He will have been heartened by the showings of squad men Naby Keita, Taki Minamino and Alex Oxlade-Chamberlain in south London. James Milner, Shaqiri and most significantly, Thiago Alcantara, have resumed full training prior to the West Brom game too.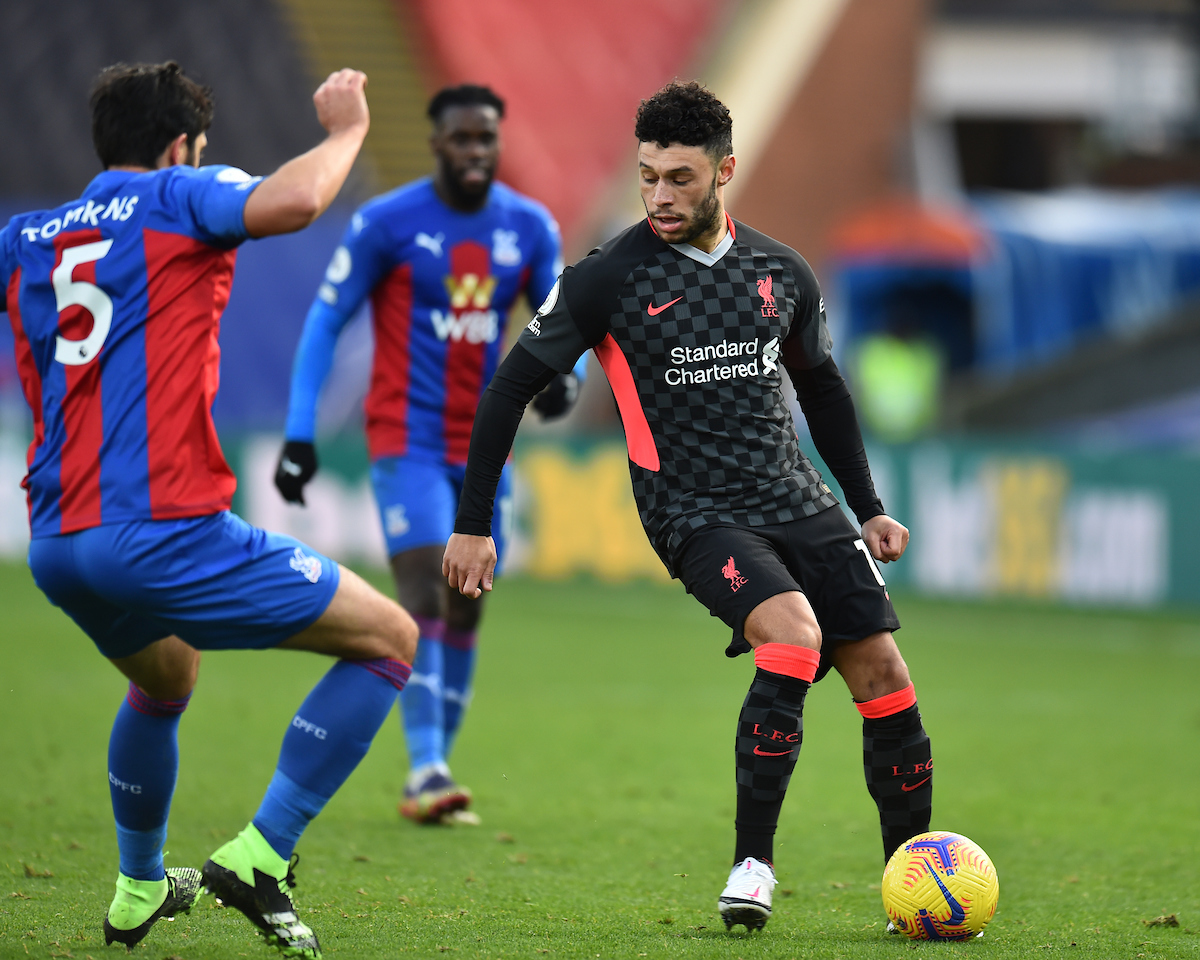 Having endured weeks where team selection was based largely on the availability of the last men standing, the Liverpool manager will be relieved to have some decisions to make.
Curtis Jones has taken the chances afforded to him by the absence of more experienced players. He will feel that he'd earned a regular start and pushed himself ahead of others in the squad. I expect Klopp to keep faith with him.
Elsewhere in the side, apart from Jones coming in for Keita, I'd guess Klopp's only other change from the last game being Mo Salah reclaiming his starting berth from Minamino.
The bookies don't fancy The Baggies chances at Anfield (WBA are 22/1 to win and 8/1 to get a draw) and neither should anyone. Yes of course Sam Allardyce will park the most leaden immovable bus he knows how to commission, but his team will not be facing fragile former titans.
They'll be facing the current Champions of England on a mission to right a season of too many wrongs to mention.
Predicted 11: Alisson; Trent, Matip, Fabinho, Robertson; Wijnaldum, Henderson, Jones; Salah, Firmino, Mane
---
🗣 Weekender: A Championship Christmas | #FreePodcast | #LFC

🎙 @Knox_Harrington, @TheCenci, @_lfcleanne, @IanRSalmon & @DanielHewittITV
👑 @johngibbonsblog, @lizzidoyle at @TheFlorrie with @timotierney

Subscribe 👉 https://t.co/cXuFmbDvp3
Listen 👇https://t.co/55OVHrLrT1 pic.twitter.com/azVuRZcqDr

— The Anfield Wrap (@TheAnfieldWrap) December 24, 2020
Recent Posts: