Ben Johnson highlights five things we learned from Liverpool's 4-0 win over Wolves in the Premier League with fans back at Anfield.
1. Gini…
Honestly. What a fella. What a goal. Twenty games in three weeks, played every minute of every game, breaking today like it was his first game after lockdown. All over the pitch. Tremendous. Had a few options, got told to do something by The Anfield Wrap's Neil Atkinson, and chose the best of the something options; I'll just put this in the top corner, aye? Reckon he signs a contract in the next two weeks and we al; get to carry him around the ground on a sedan chair when the virus is dead.
2. Fans in the ground…
I didn't think I would be overly bothered about missing this one, or going until we could all get in, but I woke up this morning and was gutted I didn't have a ticket. Absolutely jealous as fucking anything. Bring on the Champions.
I suppose the only plus point of the 2,000 limit is that every home game, the crowd will start afresh. Next game, 2,000 more. First time back in. First time giving appreciation. First time singing bring on the Champions. First time celebrating goals with The Reds. First time getting the Jürgen three fist bump fella. I fucking can't wait to get in there.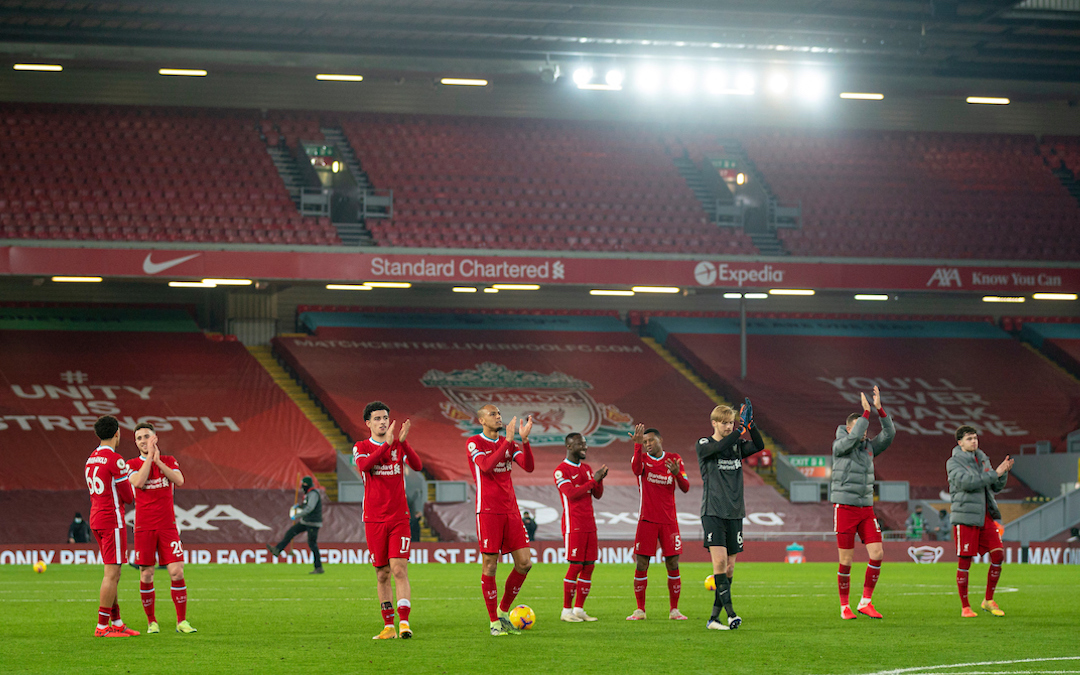 3. The Reds…
Seriously, imagine being a mere mortal team in this league, with no injury list, a decent run of games, no crazy VAR decisions, thinking you are going to bat on and win the league and then looking over your shoulder and seeing these big red cunts snarling at you from behind.
Ten of the best players in the world out injured, a ludicrous VAR decision regime, and they are joint top, twatting one of the most difficult teams to play against 4-0, with a full week off and Fulham away next game, about to hit their straps. I don't know about you, I would spew it. May as well pack in now.
4. Joel…
Honestly, I nearly cried when he gave it bifters to The Kop when he scored. It's a fucking good job I weren't in there. I'd have been on the pitch. Hanging off his neck. Won't let go. Hands clasped. Klopp twatting me in case I gave him the plague. Biting me fingers as I'm straddling his back. He is an unreal centre half, you know. If he plays the next 10 league games The Reds will win this league, no bother.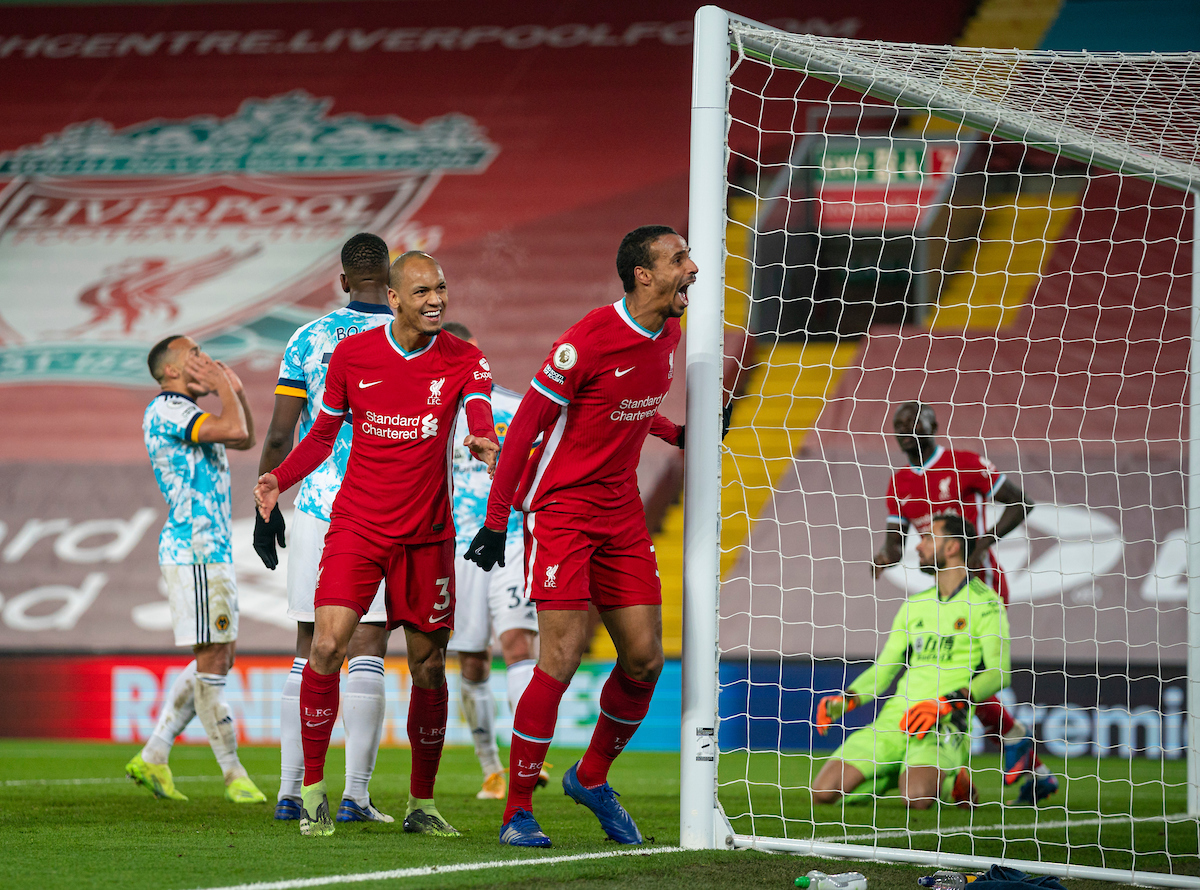 5. The Reds are quietly going about their business…
Quietly. We are constantly getting told that the league is a lot closer this year, much better for the neutral. It's interesting that because it was just the other week that Everton were top of the league, The Blues were dreaming of past glories, and The Reds were about to get eclipsed by them. Yet here we are seven points ahead of them, despite destroying our best defender and centre mid and thinking they were sound.
Ancelotti has aged about 15 years in a month. Like a reverse cocoon.
We then got told Leicester were the ones to watch. They were breathing down our necks and that. Twatted 3-0. Brendan's side and his limitations brutally exposed. Like that programme on Channel Four where everyone gets their cocks and fannies out and people are meant to choose, just by looking at them, whether they want to go for their tea with them. I choose that big Liverpool semi on over their please, queen. That's well better.
This has happened time and again. It will happen next week when we play Tottenham. The point to note is that it can't keep happening, everything everyone had has been thrown at this Liverpool team and they are joint top, with reinforcements on the way back, ready to kick on.
The teams that matter for The Reds in this league are United, City, Chelsea, maybe Tottenham. The question that should be getting asked is have these other soft twats done enough whilst The Reds where limping through.
Time will tell, but by Christ I would back The Reds till the day I die.
---
"It was a gorgeous night. Dead overwhelming to see the fans back there and that was the brilliant performance they deserved from the Reds."

Get subscribed now to listen to the post-match podcast 👉 pic.twitter.com/EMYjaBKR71 pic.twitter.com/NeoKroIDGX

— The Anfield Wrap (@TheAnfieldWrap) December 6, 2020
Recent Posts: