I'LL always be asked by my non-Liverpool supporting mates (of whom I have a worryingly high number): "How many Premier League titles have Liverpool won?"
That is to say, I'll always be asked that question until Liverpool actually win one. I say "until", because it's surely just a matter of time.
While this banal question crops up an awful lot in Liverpool-related conversations, The Reds have threatened to put it to bed on a couple of occasions.
The two most successful seasons in terms of mounting serious title challenges – 2008-9 and 2013-14 – came five years apart. If you're superstitious, it looks like this season could be the third in that sequence if all the justified hype around this current Liverpool side is to be believed.
Like this season, there was reason to be optimistic about The Reds' fortunes going into 2008-9. Off the pitch, things were a bit of a shitshow, but on the pitch there were a few interesting parallels between that season and this.
Upfront, Liverpool boasted one of the world's best striker in Fernando Torres who, in my opinion, would have comfortably got 30 goals in 2008-9 if fully fit and able to play over 40 games in all competitions. Thankfully, we wouldn't have to wait long until The Reds once again had one of the world's best striker banging in over 30 goals in a season.
Liverpool also had arguably the joint-best spine in the Premier League, along with Manchester United, which well and truly paid dividends from August until around mid January. Rafa Benitez's side came flying out the traps nice and early, amassing 42 points in their first 19 games.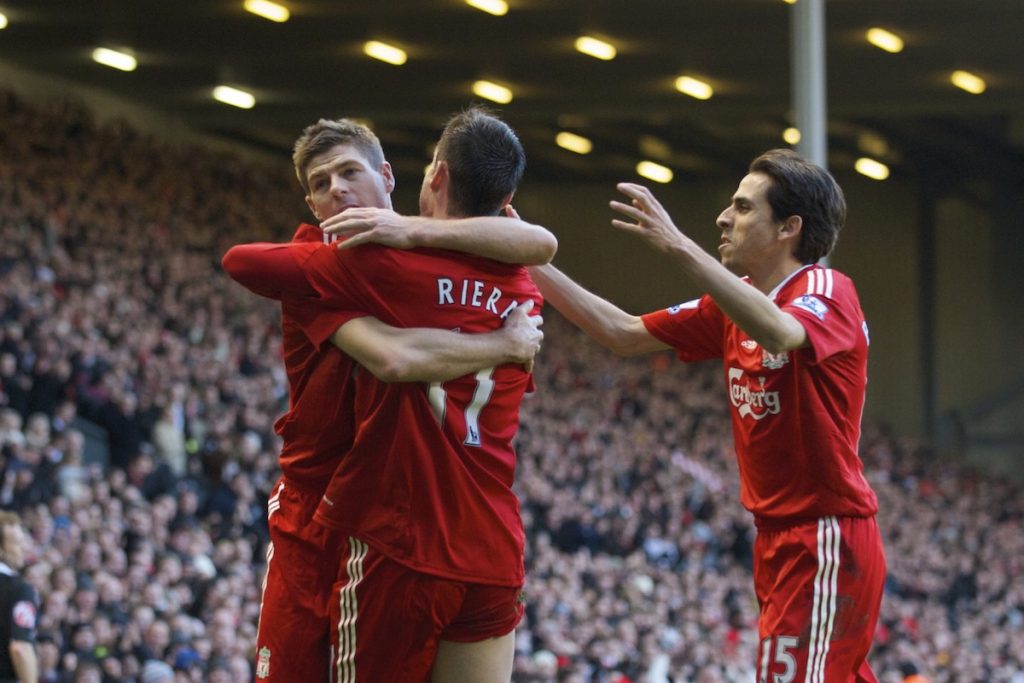 What ultimately stopped The Reds hitting the coveted 90-point mark by just four points were the sloppy home draws against so-called weaker opposition, particularly against the likes of Stoke, Hull and West Ham. Liverpool only actually lost two league games in that entire season, one of which was a last-minute defeat at Tottenham.
The Reds were occasionally bereft of a Plan B when teams got their guard up, whereas United had a Plan B, C and D – it helps when you have Dimitar Berbatov and Carlos Tevez on the bench.
As we saw time and again in Torres's absence in 2008-9 – and there were quite a few absences – there was a vast drop off in quality and killer instinct when Benitez turned to his so-called Plan B, David N'Gog. Poor David N'Gog. What a burden to shoulder, and sadly he never looked like burdening it at any point (except when he slotted against the Mancs the season after, of course).
In terms of competition, there are some glaring similarities between 2008-9 and 2018-19. In their quest to win the title, Liverpool were up against what some would consider to be a "superteam" in United. Without wanting to give that lot too much credit, but the names just roll off the tongue. Edwin van der Sar, Rio Ferdinand, Nemanja Vidic, Patrice Evra, Paul Scholes, Michael Carrick, Wayne Rooney, Cristiano Ronaldo. You get the idea. They were good at footy, those lads.
United set a clean-sheet record at the time by going 1,334 minutes without conceding a goal. That's an average of just under 15 games. If Manchester City do something similar this season, or replicate the kind of form that saw them win 18 consecutive games in 2017-18, then I'm OK with that. If this happens, you can rest easy in the knowledge that your team could not have possibly done more.
While Liverpool looked momentarily like they might creep back into the title picture after trouncing that United side 4-1 in their own backyard, Federico Macheda momentarily became a world beater and The Reds fell just short. (What a prick Martin Tyler is, by the way.)
Like 2008-9, it feels like it'll be a straight two-horse race this season, with the winner likely amassing 90 points or slightly above.
Subscribe to our YouTube channel where we'll be previewing, immediately reacting to and analysing every Liverpool game…
"Every season James Milner is written off… but no one tells him that." 👏

🎥 WATCH our first 'Second Look' show of the season, taking another look at Liverpool's 4-0 win over West Ham at Anfield on Sunday 👉 https://t.co/eC8cqg3WsN pic.twitter.com/bU1AbgVNlr

— The Anfield Wrap (@TheAnfieldWrap) 14 August 2018
If the expectations going into 2008-9 were fairly high (and with good reason), the expectations going into 2013-14 were markedly lower.
Liverpool had a pretty mediocre season in 2012-13, and the summer of 2013 hadn't exactly provided a great deal to be optimistic about, with Mamadou Sakho and Simon Mignolet the best of what seemed like a pretty average bunch of signings. By the way, where the fuck is Tiago Ilori these days?
Anyway, back to matters on the pitch. On the positive side, Philippe Coutinho and Daniel Sturridge were proving to be absolute steals and were playing at levels well above their purchase prices (Xherdan Shaqiri, anyone?), while Raheem Sterling had shown real signs of promise in the early part of 2012-13. Then there was Luis Suarez. Oh, Luis.
Like Torres in 2008-9, Suarez was one of the best in the world in his position, just with a heck of a lot more bastardry, guile and penchant for the spectacular. Quite simply, he played like a champion in a season where Liverpool didn't win anything.
This season also proved to be the Renaissance of Steven Gerrard in many ways, after a few disappointing campaigns. The bad meffs that follow "footy banter" pages on social media will always view Gerrard's season in a different light because of the infamous Chelsea slip, but we saw the very best of The Reds' number eight throughout the season. Just imagine if he'd got a hat-trick of penalties at Old Trafford…
The fact Liverpool had one of the world's best striker and a world-class Gerrard were the only similarities between The Reds in 2008-9 and 2013-14 though, with the latter boasting far more electrifying levels of pace, the like of which I'd never seen in a Liverpool team before. It's easy to forget how lightning quick Daniel Sturridge actually was at one point, not to mention Sterling and the deceptively fast Suarez.
In contrast to 2008-9, The Reds weren't the pacesetters from the get go. Granted, in both seasons Liverpool were top of the league on Christmas Day, but Brendan Rodgers' side had fallen to fifth after losing consecutive matches against Manchester City and Chelsea – games which both exposed Simon Mignolet's shortcomings.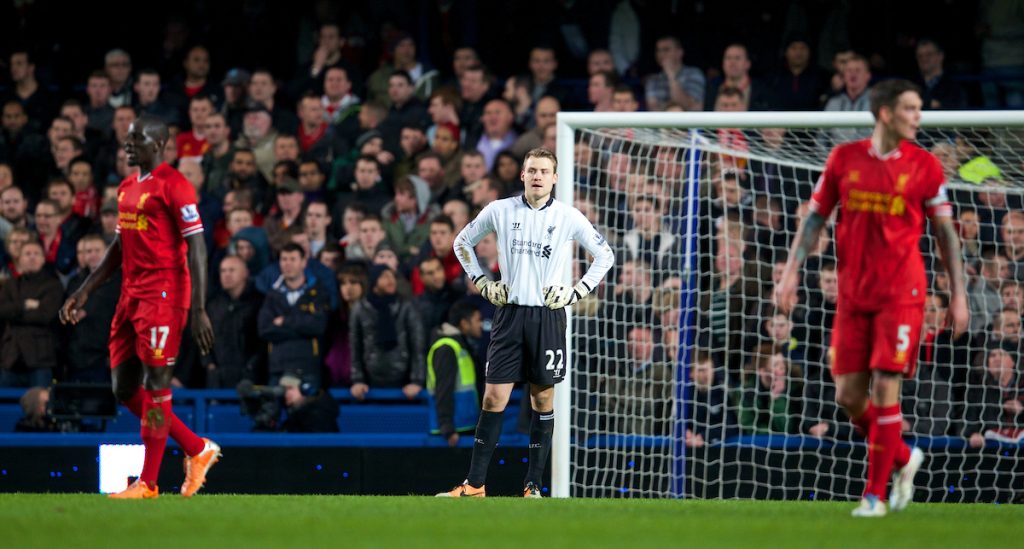 What this showed was that so many teams were fighting for the league in the middle of the season – in part, because most of the top teams were in states of disarray. City had a new manager, Chelsea had a new manager (albeit someone who knew the league in Jose Mourinho), Arsenal were falling off a cliff and Tottenham had sacked Andre Villas-Boas by Christmas.
Liverpool, City and Chelsea pulled away in February, until The Reds got themselves into an unprecedented position by mid April, after winning 11 consecutive league games. No one could quite believe it was happening, but here we were, singing "poetry in motion", greeting the team coach and going again…
We all know what happened next in terms of results, but from a squad point of view, a few things stand out for me.
Losing Jordan Henderson to suspension didn't help, and the bench was extraordinarily weak – most of the players on that bench wouldn't have been good enough to start for a mid-table Premier League side at the time, as decent as Iago Aspas and Luis Alberto have since become.
Also, the team's spine was clearly imbalanced. The midfield, Gerrard aside, was fairly industrious. Henderson was maturing into a dynamic and solid all-round midfielder, while Joe Allen played well in big games, but it lacked the elegance of a Xabi Alonso or the tactical astuteness of a Javier Mascherano. Basically, it did a job without being spectacular enough to win a league. That, and we had Victor Moses.
Then there was the defence which conceded 50 league goals. None of the back five were good enough to be Premier League winners. It would have felt like cheating the system if Liverpool had won a Premier League title with Mignolet, Glen Johnson and Martin Skrtel at the back.
The fact that Liverpool were so consistently mediocre at the back compared to other title challengers was what cost them in the end.
"He's the most expensive defender in the world… but nobody talks about his price tag." ✊

🎥 Watch today's Talking Reds in full here 👉 https://t.co/vmS28MsFhr pic.twitter.com/V0UYcNaHqW

— The Anfield Wrap (@TheAnfieldWrap) 14 August 2018
Fast forward to the present, the main point of comparison is the speed at which both sides could kill the opposition on the break. They're also both relatively young teams.
Suarez and Sturridge speak for themselves, but you felt as though the likes of Sterling and Coutinho hadn't even got close to maximising their potential. Although it might sound crazy to compare them with the current front three, Sadio Mane, Mo Salah or Roberto Firmino have not yet reached their peak yet, which is a truly terrifying prospect.
They're all under the age of 27, and it would be genuinely disappointing if any of them notch less than 25 goals from this season. In fact, none of the starters in Liverpool's so-called strongest 11 are older than 29, which tells you something about the capacity for improvement within the squad.
Liverpool have even got the "old head" you need in every championship-winning squad in James Milner – it's no coincidence he has won two Premier League titles in his career. Virgil van Dijk might as well be in his 30s, he plays with such assuredness.
One huge parallel I've noticed between the 2008-9 side and this current squad is the strength of the spine. For the first time in 10 years, Liverpool have got a spine as strong as anything in the division, and this is the best spine The Reds have ever had in the Premier League.
Van Dijk is comfortably among the world's top five in his position. Liverpool also finally have a proper defensive midfielder, and if Fabinho can even be 3/4s of the monster that Javier Mascherano was, The Reds have got one hell of a player on their hands.
I'm not going to make Gerrard and Naby Keita comparisons, even though just writing this sentence suggests I naively want to, but let's dare to dream on that one.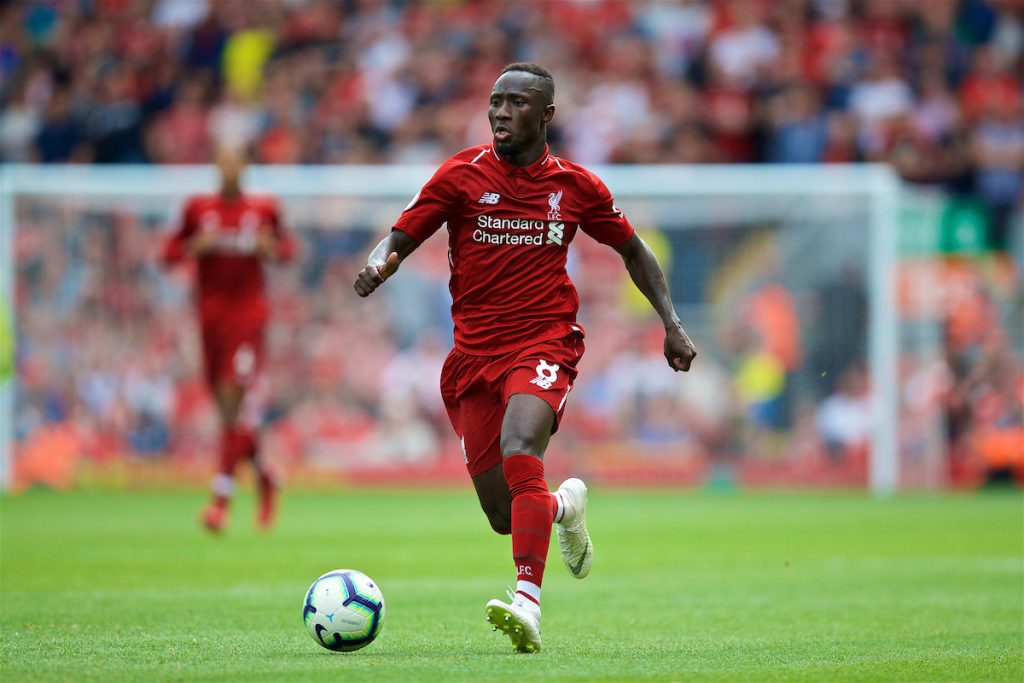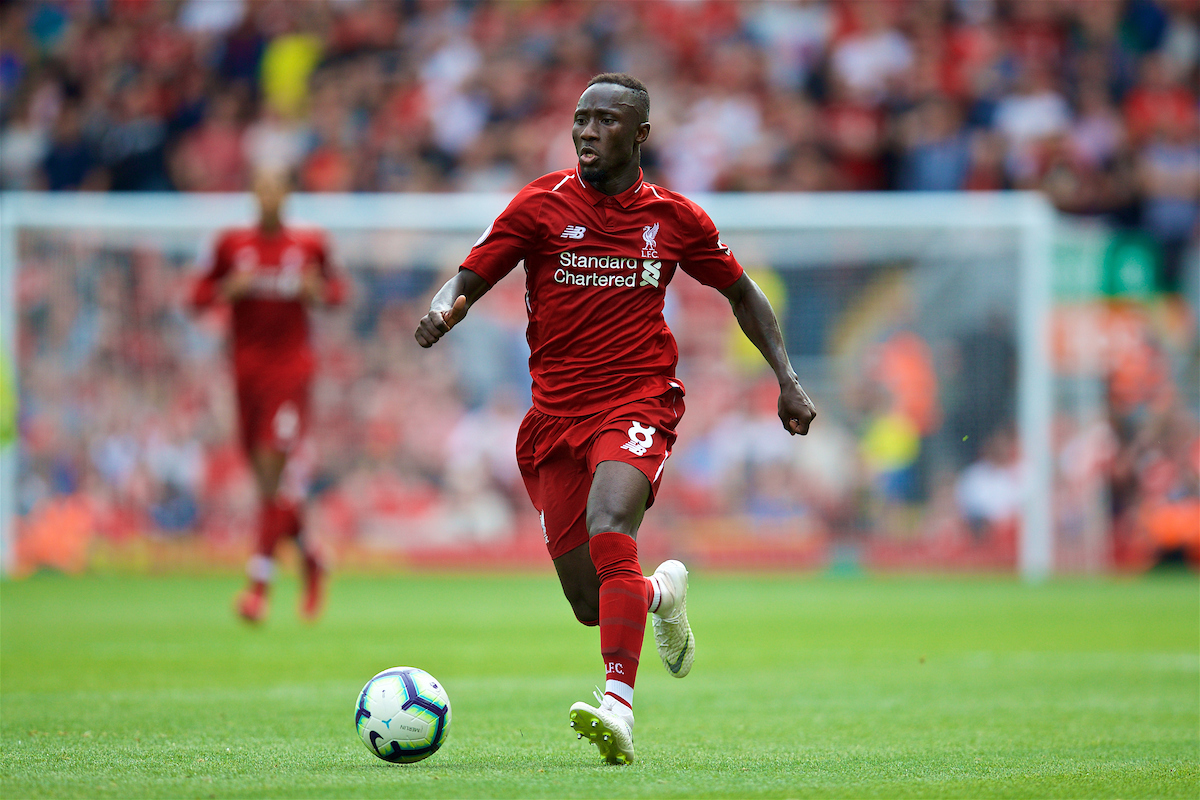 Liverpool have even got two solid full backs in Trent Alexander-Arnold and Andy Robertson, something we've not been able to say since Alvaro Arbeloa and Fabio Aurelio were at the club – and even then, Aurelio was extremely injury prone.
As much as I love Pepe Reina (I'm not even going to compare Mignolet on this one), Alisson Becker looks on paper as though he could eclipse the Spaniard as Liverpool's best goalkeeper since Ray Clemence. At least, you would hope he can reach such levels based on his price tag.
Liverpool have got the spine of 2008-9 plus a bit of extra squad depth and two sets of viable attacking options across the front three. They've got the speed and ruthlessness of 2013-14 and, for the first time since Rafa, a genuinely world-class manager who world-class players have come out on record to say they joined the club because of their belief in what he's building at Anfield.
It feels like Klopp has taken all the ingredients of the two best Liverpool teams of the Premier League era, congealed them together and added a cherry or two on top of the cake.
It's a genuine pleasure watching this team play football. It's a pleasure watching Keita dancing around opposition players with Velcro feet, it's a pleasure watching van Dijk being a colossus, it's a pleasure watching one of the best players in the world.
This supremacy doesn't just happen overnight. It's the culmination of years of being in the dark and trying to hold our heads up high.
This is life under Jürgen Klopp. This is the golden sky at the end of the storm.
"Liverpool were excellent without getting anywhere close to what they're capable of." ✊

🗣 Listen to our first FREE podcast of the season after the Reds' 4-0 win over West Ham 👉 https://t.co/IK9RpE4ECz pic.twitter.com/HDeu6gGy8k

— The Anfield Wrap (@TheAnfieldWrap) 13 August 2018
Recent Posts:
[rpfc_recent_posts_from_category meta="true"]
Pics: David Rawcliffe-Propaganda Photo
Like The Anfield Wrap on Facebook