GET out the way, West Brom. Just move, will ya?
Only the European Cup matters. I think only the European Cup has ever mattered. All else is chimera. Can you even be a Liverpool supporter without feeling this way about the European Cup? It defines no English team the way it defines Liverpool.
"Liverpool exists to win trophies."
Balls. It exists to win the European Cup. After the golden years passed, and the years went by, and then the decades, the chat was always about when we might next — if ever — win the league title again. Then, one fine day in May 2005, we woke up as winners of the European Cup. Champions of Europe. None of us had seen it coming. Even now that it's actually happened, it feels dreamlike. Still as improbable as it ever was.
We were awful in 2004 and into 2005. As mediocre a post-1990 Liverpool side as there had been. We'd qualified for the Champions League by coming fourth at the end of the 2003-4 season with a record-low points haul (for that placing) of 60. In perspective — Burnley might get that this term.
And we justified our shabby billing with a fifth-placed finish on about 62 points in 2004-5. But we won the European Cup at the same time.
It's still tough to make sense of what actually enabled that triumph. Lazily, drunkenly, we satisfy ourselves with it being "all cos of Rafa". But Rafa Benitez was the guy who steered us to that meagre 62-point total in the same season. Rafa didn't blam one in from 25 yards in the dying minutes at Anfield when we faced expulsion from the Champions League in the group stage against Olympiakos. Rafa didn't didn't terrorise champions Chelsea the way Anfield did in that semi final second leg. And Rafa didn't put his kit on and score three second-half goals or take any pens in Istanbul.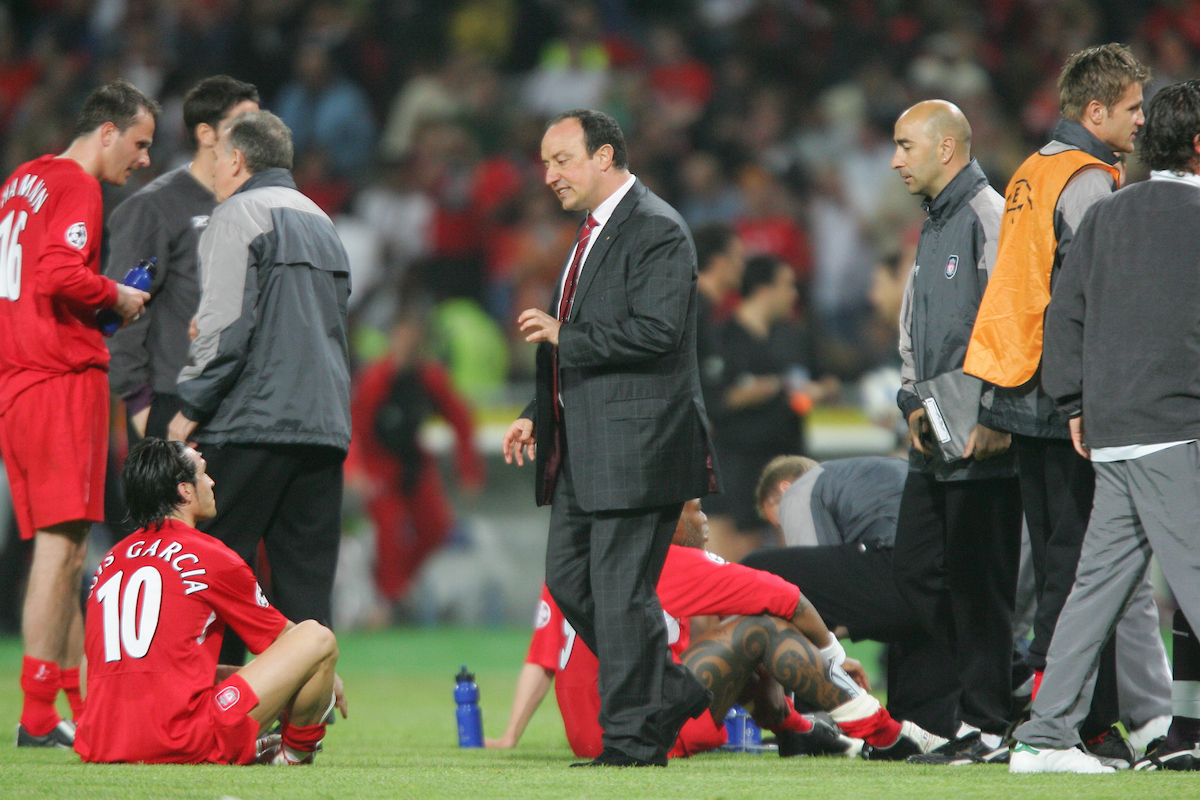 None of this is to diminish Benitez's enormous contribution to the 2005 triumph. No individual, except arguably Steven Gerrard, can claim to have contributed more. My point is that what occurred in those grounds, and across those fields, all over Europe, was bigger than anyone. It was a gift from the gods. And it was a gift bestowed on Liverpool Football Club. It could have been any club, but we were chosen. And the only way to make sense of it is stay in the irrational and see it as a pure act of destiny.
When we came down from our Istanbul high and took stock of the achievement, beyond its enormity even, there was a dawning that this is truly what the club is about. Our Liverpool felt relevant again. Certainly those of my generation will have had this feeling that they "had (their) club back". And the youth for the first time truly got what we had all been banging on about.
"Oh, so this is what it's meant to feel like! Why didn't you say?"
We did, kids. We did. But you were never going to understand until you saw it for yourselves.
And here we are again. A hiatus of 13 years, but we are back. Back where we belong and have always belonged. Of course, we've won zero yet. It remains all before us. There's Roma to navigate for starters. Roma, just now, are our everything. I know West Brom have their own demons to slay, but in our universe they are merely an appetiser before a sumptuous main course.
As amuse-bouches go, the Albion will suffice. I like the West Brom away. We all seem to go to it. We meet at The Vine curry pub near the ground. And when I say "we", I mean everyone I've ever met in my decades of Liverpool supporting. There's much to be savoured on this away and tasty barbecue marinated meats from the East are an essential part of the mix.
Jürgen Klopp can't afford to be quite as blinkers on as I'm choosing to be. Liverpool still need to ensure they have a further fix of European Cup football next season. Beating West Brom is important. If this happens they will be relegated. I'll be very slightly sad if and when this happens. Very, very slightly.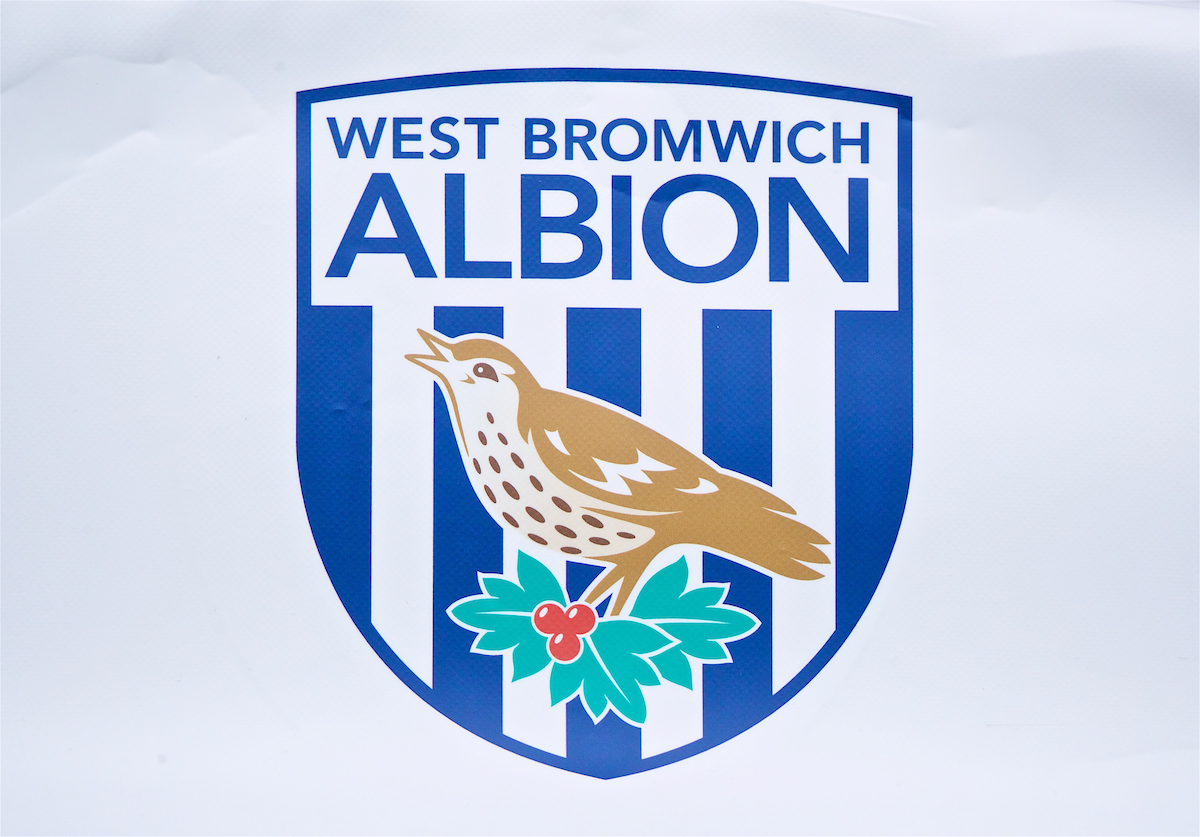 I'm expecting Kloppo to look to go nigh on full strength this weekend. We don't have the resources for meaningful rotation, although the sight of Joe Gomez back in training this week was a welcome one. Dejan Lovren remains an important injury concern and surely won't be risked. Expect Ragnar Klavan to step in and step up.
There is a chance that Jordan Henderson is mothballed, given his injury record, and Gini Wijnaldum asked to reprise his number six understudy role. Albie Moreno will surely get a game too, you'd think.
Albie's had a crazy season. From being the boy least likely in August — well, most likely to be sold — he became a genuine star of the opening three months of the campaign. Greatest comeback since Lazarus, they were saying. Then he gets that injury. Then his BFF Phil Coutinho ups sticks and leaves him. Then his deputy Andy Robertson emerges as the greatest left back to have played the position. It's some losing streak when you think about it.
Jürgen, just give Albie a game.
Fingers crossed then for three points, no injuries whatsoever, another goal for Mo Salah and for Albie Moreno's red marauders to relegate The Throstles.
Predicted 11: Karius; Gomez, Klavan, van Dijk, Moreno; Wijnaldum, Milner, Chamberlain; Salah, Firmino, Mane.
Kick off: 12.30pm, Saturday
Referee: Stuart Attwell
Odds: West Brom 13-2, Draw 7-2, Liverpool 8-15
Recent Posts:
[rpfc_recent_posts_from_category meta="true"]
Pics: David Rawcliffe-Propaganda Photo
Like The Anfield Wrap on Facebook