NINE years we've been waiting for this, writes JACK BOOTH.
Nine years since Avram Grant's Chelsea sent The Reds packing out of Europe's premier competition. Nine years is how long the five times champions of Europe have had to wait for an opportunity to reach the semi finals of the Champions League. Yet we are back.
As it stands, Liverpool go into the second leg of their quarter final versus Manchester City with a three-goal advantage. Sounds alright that, doesn't it? However, as Liverpool supporters, we have been put through the mill enough to know this tie is far from over.
Speaking at his pre-match press conference, manager Jürgen Klopp was also wary of what might be to come.
"We are only in the lead, no problem with that and it is better than I could have expected – but we all know, and I think you all know, there is still a lot of work to do. That's why we are here and not thinking about who is now favourite or whatever. It's all about going to the next round – that's what we will try to do tomorrow."
The last time a Klopp side had a lead going into the second leg of a Champions League knockout tie was back in April 2013 when a Robert Lewandowski-inspired Borussia Dortmund beat Real Madrid 4-1 at Signal Iduna Park, before losing 2-0 in the Bernabeu a week later, which was still enough to see Klopp's side through.
Klopp went on to say: "It's pretty clear what the perfect game scenario (is) – if we score five then it would be difficult for Manchester City, but I know it's not really likely. It's all about being stable in the game in all the different moments, still being brave, being lively, being high energy, trying to cause them as many problems as possible and all these things. It will be football, it's all about football, but that's normal."
To use a Kloppism, Liverpool need to "stay cool" at the Etihad.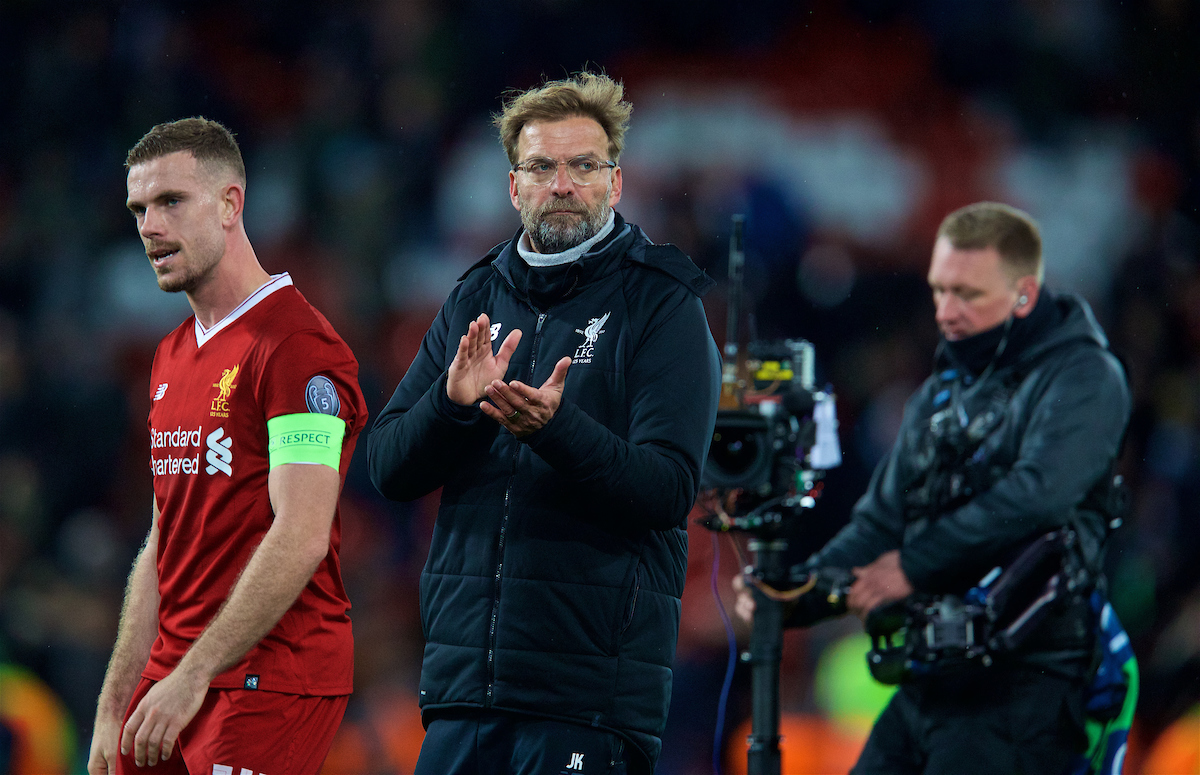 Let's be fair to City though, they are no mugs. They haven't lost just twice in the league, broken the Premier League record for consecutive wins and, prior to Saturday's loss to Manchester United, been unbeaten at home since December 2016 by chance.
They are capable of great things, but as Klopp says: "They had a fantastic season, an outstanding season, but they are human beings, thank God."
Man City need to score a minimum of three goals tomorrow in order to keep themselves in the tie. Interesting when you consider the Premier League champions elect have scored three or more 12 times at the Etihad in all competitions, including routs against Leicester City, Spurs and ourselves.
"All the conditions have to be perfect to go through." Pep Guardiola knows the score.
Contrary to this though, Liverpool are the only side this season to score three or more against Guardiola's side (twice). The Reds have provided the blueprint on how to outwit the all-conquering Citizens, with many either not choosing/being able to follow suit.
Usually we could say that our defence is going to be our Achilles heel, when you factor in the collapses against Sevilla in November, followed by the 3-3 against Arsenal at the back end of December. However, these results come with the caveat of being before the arrival of Virgil van Dijk.
Big Virgil, what a man. Since his debut on January 5, he has played 12 matches. In those matches, Liverpool have conceded 12, with just four being conceded in his last nine games. It is clear to see the difference he has made to Liverpool's backline and the team in general. He brings a much-needed calmness to the side and, as previously mentioned, calm is needed at the Etihad.
Liverpool have played 23 European quarter-final ties away from home – winning five, drawing 12 and losing six. In those 23 games, only two sides have scored more than twice against The Reds: Bayer Leverkusen in 2001-2 (4-2) and Chelsea in 2008-9 (4-4), both in the Champions League. Good to know, even if a scenario where The Reds concede four at the Etihad is no good for anyone's ticker.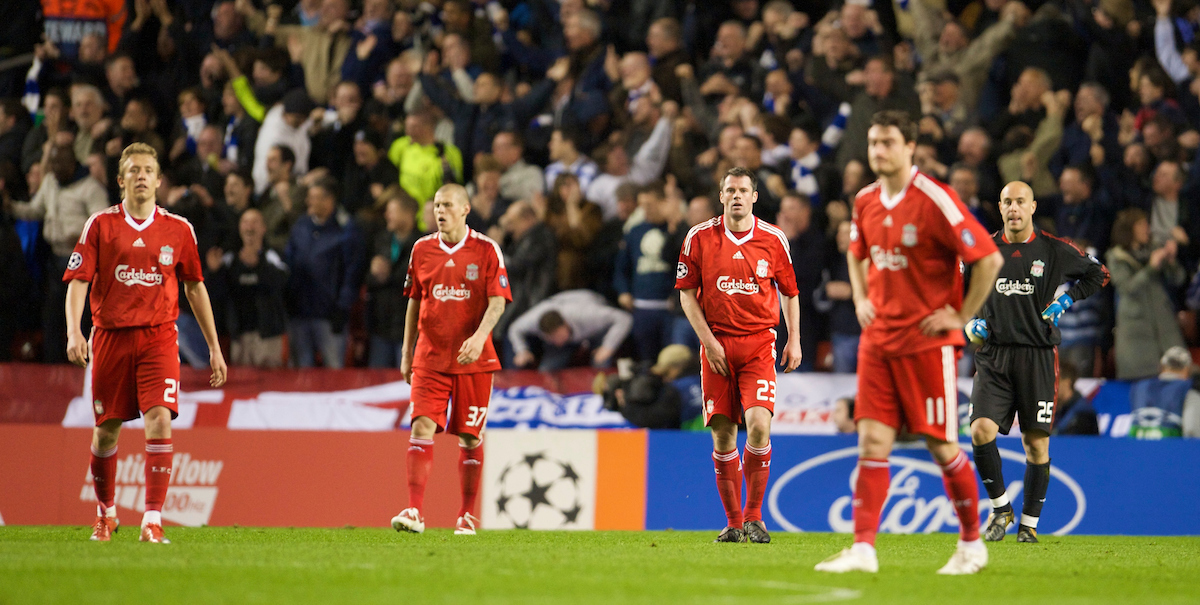 A more promising omen is that The Reds are unbeaten in their last 13 games in Europe, winning seven and drawing six, and have kept six clean sheets in their last seven Champions League games. In all van Dijk's Champions League appearances so far for Liverpool, clean sheets have been kept in all, and it would be lovely for that record to stay that way.
The Dutchman was the player chosen to speak at Klopp's presser and his comments exuded calm.
"Being 3-0 down against anyone isn't good, but as a team we feel like we are in a great moment at the moment. I think we can make it difficult for any team in the world. But we need to show it, we need to be ready – ready for a fight and a good game. And we will be."
Ready for a fight indeed. The Reds are currently up on the judges' scorecard but there is another football game to be played and "we need to be ready".
We've waited nine years to be back in this position, let's enjoy it.
Up The Reds.
"This is why players like Virgil van Dijk sign for Liverpool and not Manchester City, because City can't do what we can do." ✊

🗣 Subscribe for all of our Champions League build-up and reaction 👉 https://t.co/ZjTBNfn6uN pic.twitter.com/FJN07xceej

— The Anfield Wrap (@TheAnfieldWrap) 10 April 2018
Recent Posts:
[rpfc_recent_posts_from_category meta="true"]
Pics: David Rawcliffe-Propaganda Photo
Like The Anfield Wrap on Facebook