WE all offered silent prayers a week ago. Pleas to higher powers not to spoil this for us. We should trust more.
I like to keep my expectations modest. A not very wise man once said to me "don't cry before you're hurt". That can fuck right off. I like to prepare myself for the worst and go from there. Only fools count chickens.
Before last week's Anfield leg I was preparing myself to be OK with taking a draw going into the second game. Just stay in the tie, boys. Don't let them take the piss. They're good.
In the boozer before the game, some brave souls spoke in hushed tones of unlikely 1-0 advantages for us. A cheeky 2-1 even. Steady, lads.
What happened was beyond dreams, but upon safe reflection, entirely plausible. The 3-0. Jürgen Klopp does this to good sides. Liverpool do this to good sides. They tear you apart.
I shouldn't doubt. We shouldn't doubt.
So now it all comes down to this. One night in Manchester. It feels unlikely that the second leg passes without incident. I fear a moment where we look into the abyss. I hope I'm not being rational.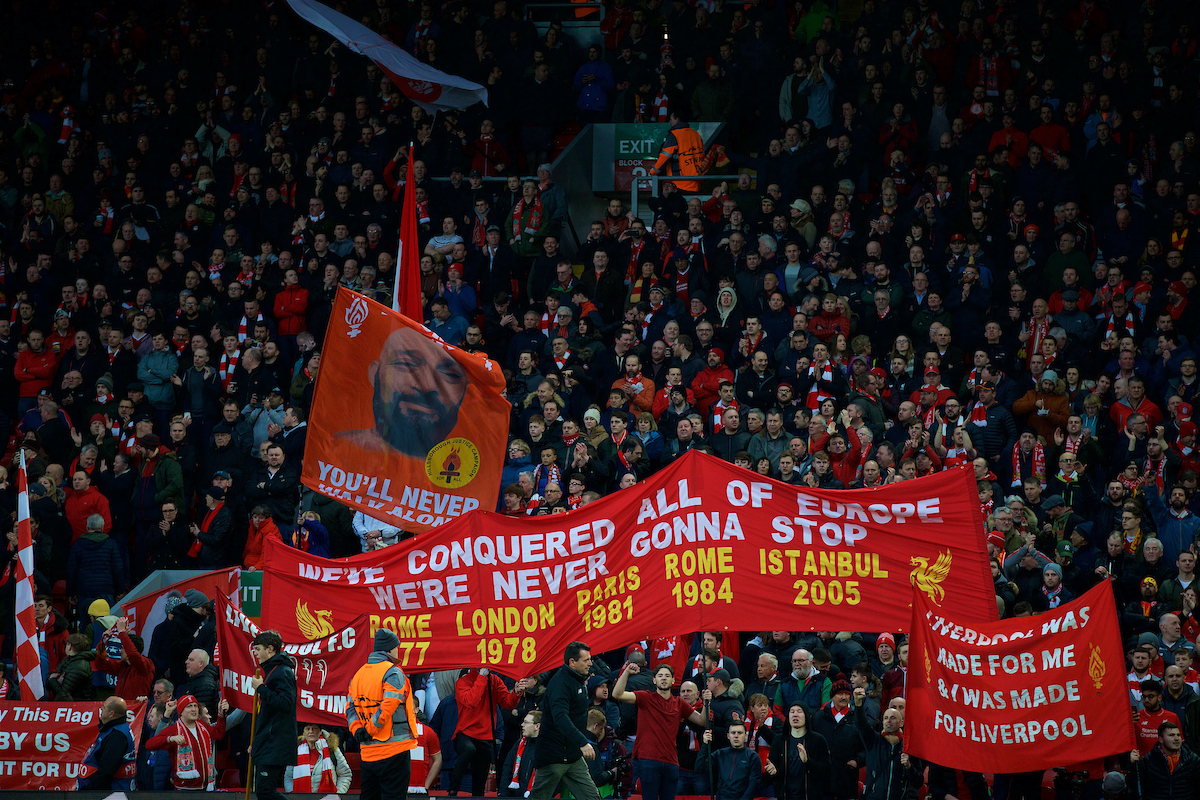 The semi final of the European Cup looms, shining before us like a blinding sun. We can't look up into the glare yet for fear of losing sight. We shelter our eyes, but we know the prospect is still there. Move beyond Manchester City and it will manifest as a red/golden sunset.
I'm getting carried away. Making a bit of a show of myself. But if we make the last four it will only be the ninth time in our history. Just the fourth time in 33 years. Who can take this possibility in their stride?
That goalless second half at Anfield was as slow as time moves. An actual 45 minutes, but a lifetime in our heads. We think that was bad? We start again with 90 odd to go in Manchester on Tuesday.
Liverpool will be briefed by the manager simply to score. We get one, they need five. It would break them. We must position ourselves to exploit the space they are compelled to leave. Pep Guardiola's only option is to unleash a tornado on us. But we are already a hurricane, and he knows this.
Of course they will pin us back but we will be fresh enough — at least in the first half — to meet fire with fire. Our biggest threat at the moment is an injury list that seems to be lengthening daily. Emre Can is now added to Adam Lallana, Joe Gomez and the suspended Jordan Henderson as definitely not available for Tuesday night.
Any more absentees and we would become so stretched that Jürgen Klopp would have to contemplate a formation adjustment.
Starting Mo Salah will constitute a risk. He's feeling his limbs now, and whatever decision the manager makes over him has dangers. Leave him out and it will offer the home side encouragement. Play him from the off and he may pull up with that recurrent muscle fatigue.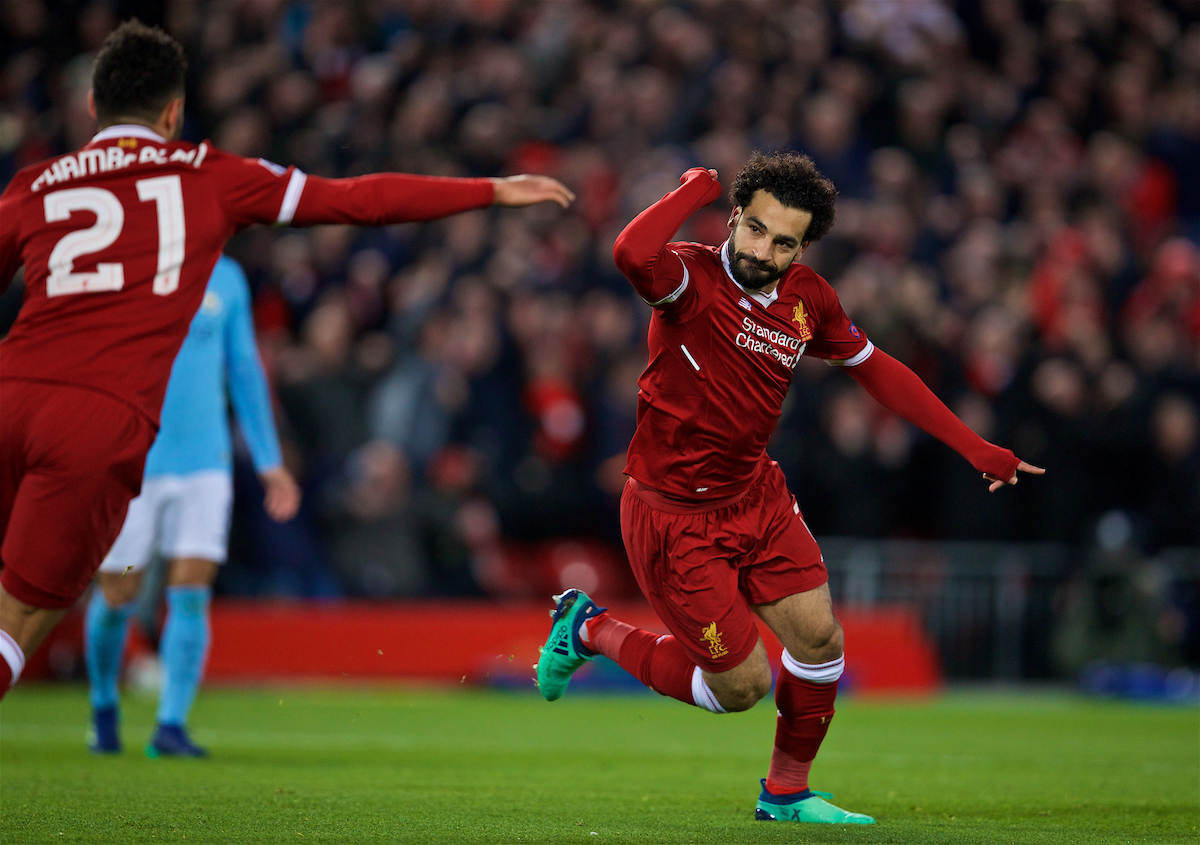 City benched Raheem Sterling last week and his freshness will be key to City's proposition. They must simply front load with attackers, hope for an early breakthrough and build from there. No one on our side of this argument will have been thrilled to see Sergio Aguero back in action at the weekend.
City aren't quite what they were. They've morphed from being the new "invincibles" into a team that has now been defeated five times this calendar year. Twice by Liverpool. They showcased their less awesome, more schizophrenic persona again at the weekend. Romping to victory over Manchester United, they surrendered a two-goal lead and ended the day having again let three goals in.
Klopp must urge Liverpool to use our strengths to prey upon their weaknesses. We must go to the Etihad only with thoughts of victory. Let's not be talking about their powers of recovery but of Liverpool's relentless desire to demolish.
Face to face with destiny here. Reds. I can't wait, I'll barely be able to watch.
Predicted 11: Karius; Alexander-Arnold, Lovren, van Dijk, Robertson; Wijnaldum, Milner, Oxlade-Chamberlain; Salah, Firmino, Mane.
Kick off: 7.45pm, BT Sport
Referee: Antonio Mateu Lahoz (Spain)
Odds: Manchester City 1-2, Draw 22-5, Liverpool 11-2
Recent Posts:
[rpfc_recent_posts_from_category meta="true"]
Pics: David Rawcliffe-Propaganda Photo
Like The Anfield Wrap on Facebook