"IT was a good performance, it was not brilliant, but maybe the most mature we've played since I was in."
There was a point in the game in which Virgil van Dijk stepped into midfield, though probably still in front of Everton's striker, and lashed a ball 50 yards upfield and out for an Everton goalkick. At that point, the Bluenoses sought their moment of retribution for that late winner in the FA Cup. I hope they enjoyed themselves.
But something dawned on me at that moment. This was a player we had paid £75million in the winter, after waiting by the phone all summer in hope Southampton decided they were ready to hand him over — with hindsight, they may be wishing they'd actually driven him up to Melwood themselves.
The thing about him costing the world-record amount for a defender, comfortably The Reds' biggest outlay on a player, is that sometimes you can feel like you're always trying to justify the fee. For many, that fee would have been justified when he rose above everybody else to nod past Jordan Pickford in January. For the rest of us though, there has never really been the need to say anything about the fee since he made his first appearance in a red shirt.
That's because he's been mostly imperious. The last time he looked less than that was away at Swansea, and it's probably little coincidence that the rest of the team were so off it that day. Perhaps the only time The Reds have reverted to type since the Dutchman signed.
The thing van Dijk has brought is, as Jürgen Klopp said in the above quotes, a maturity. His presence has seen so many around him step up. He was man of the match today but it was those around him that were the biggest worry heading into the game. Nathaniel Clyne was playing his first game in the senior side since the last day of the 2016-17 season. Ragnar Klavan, who was believed to be still sidelined ahead of the game, was starting at left back.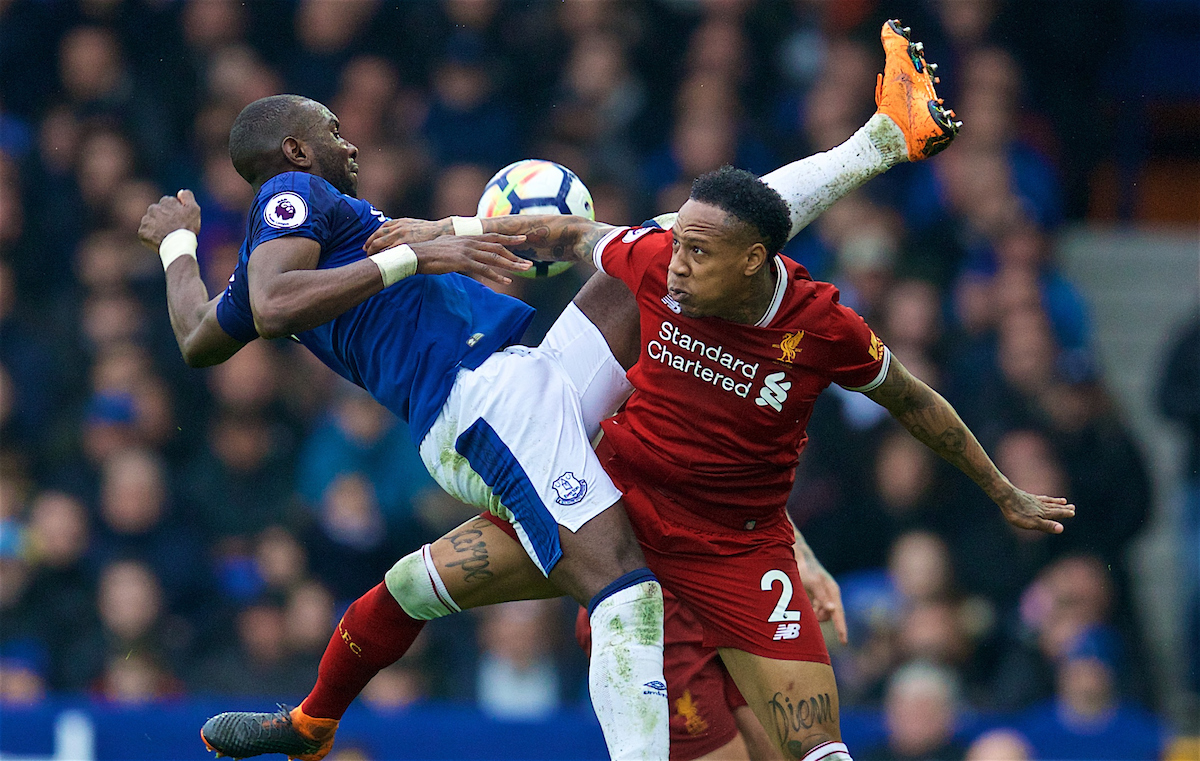 Clyne was going to get legged by Yannick Bolasie. Similarly, Klavan with Theo Walcott. But barring a few flashes across goal, both dealt with their task with aplomb. Neither looked remotely out of place. Not to say that either were expected to have forgotten how to play football, or be completely unable to function a few yards closer to the touchline, but the defence as a unit looked very solid. Very mature.
Behind them was a man who looks like he can do little wrong at the moment. The ball going back to Loris Karius or being sent into the box no longer causes heart palpitations as it used to. In fact, the German made a game-changing save and looked completely comfortable coming off his line to claim the ball when it looked, as it has in the past, as though he wasn't the favourite to do so.
He's starting to look like the man we thought we were getting and it might be because in front of him is a man who we knew to expect quality from.
It's wrong to put that merely down to one man. Credit must go to van Dijk but also Klopp and the lads who have adapted to have a new man being a dominating presence. Perhaps that comes out of a willingness to be led which has too often been missing. Maybe it's just that the missing piece was a player with his attributes.
Two clean sheets in a week is nothing to be sniffed at, not when we've gone so long feeling like we didn't know how to keep one. Another one on Tuesday would be glorious, but we can also be realistic about these things.
The defence gives you the foundation to go and attack. The latter bit of that was disjointed today, but the former has rarely looked so much the opposite.
Recent Posts:
[rpfc_recent_posts_from_category meta="true"]
Pics: David Rawcliffe-Propaganda Photo
Like The Anfield Wrap on Facebook