THERE are so many ways I could have started this, Reds.
In my dream world, it's just a load of swearing and all the mad emojis that you never get to use. That's what I'm doing in all my WhatsApp groups. All of those ridiculous images that someone somewhere designed and we never use because we're too busy being bland and doing smiley faces.
Use them today.
The mad clown face, the lad next to him that's just a mental fella doing a mental thing, the picture of a pumpkin.
Use them all.
Let Cambridge fucking Analytica try to analyse the fuck out of your messages. Let them try to create an algorithm that predicts what you'll do next.
Keep the busy fucks busy trying to figure it out, because they can't. And while they're busy talking about us and analysing us, we'll be busy winning another European Cup in a mad city in Europe.
In a place where my mum says to me "you're not going there are you, son?".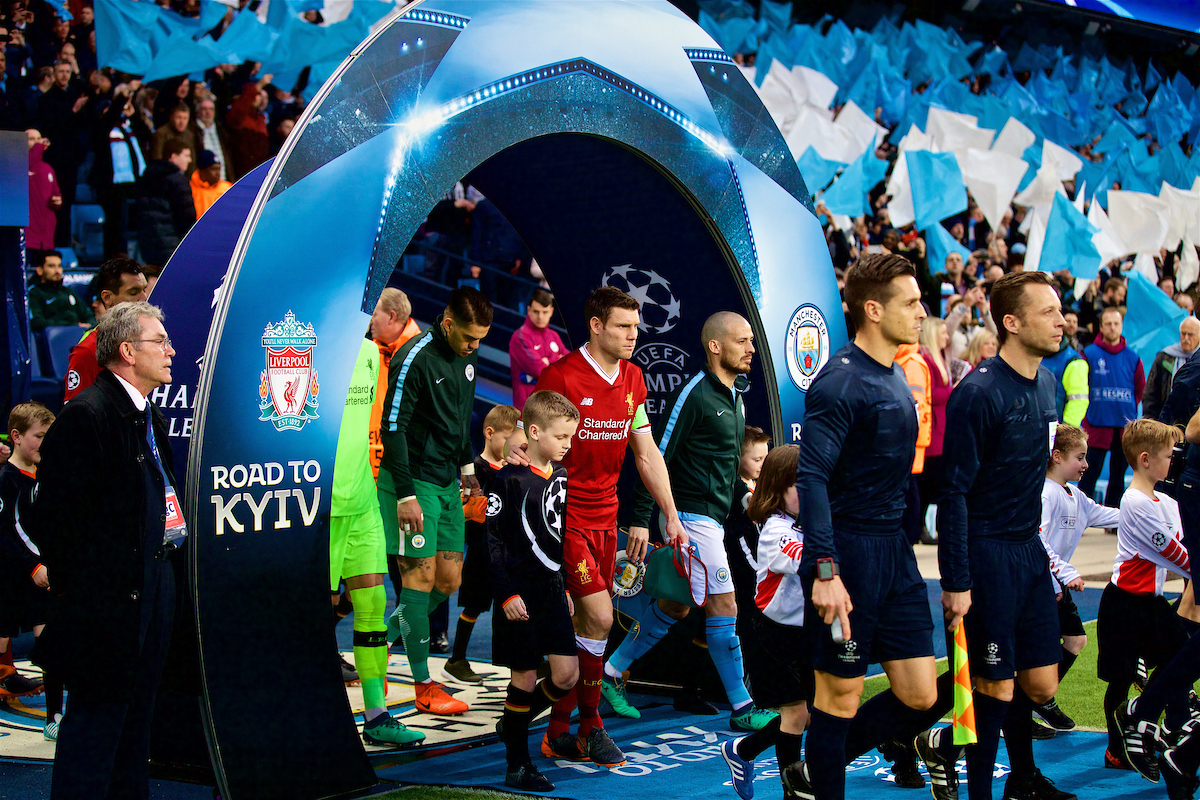 She said it about Turkey and she said it about the Ukraine last week.
That's when I knew we'd won it. That's when I knew it was all over.
I wrote my article last week to whip up a frenzy. To get Liverpool fans to scream and shout, and supporters of other clubs who read these pieces to go mad saying how deluded we are.
But it wasn't fair, because I already knew.
I can see the future. I foretold what would happen and my prophecy came to life.
They all laughed at us, they all mocked at us. They all said our days were numbered.
But they were wrong. And they'll always be wrong. They can analyse everyone else, but they can't analyse this. After last week's game, I saw Gary Neville exchange messages with Joey Barton along the lines of "imagine what they'll be like if they ever win the league".
Imagine.
They'll have to close the country down.
They'll have to stop in the streets while hoards of Liverpool supporters, old and young, chant their all-conquering ditty about taking all of Europe.
Many of them will be switching sides.
The ones who don't will be furious that they can't.
Kevin De Bruyne wants to play for Liverpool. Never forget that.
I said it last week and I'll say it again. No-one else can do it like us.
Remember that. When you're walking around the place today, walk like a man or woman who's about to win a European Cup. A sixth European Cup. They can't walk like you because they've never done it and they'll never do it.
If you're not strutting around today like you own the whole world, you're not doing it right. If you're worried about the semi final, you're not doing it right. I said after last week it didn't matter what happened last night and I meant it. Last week was for us to revel in. Last week was for us to laugh and sing and shout, not caring about what happened next.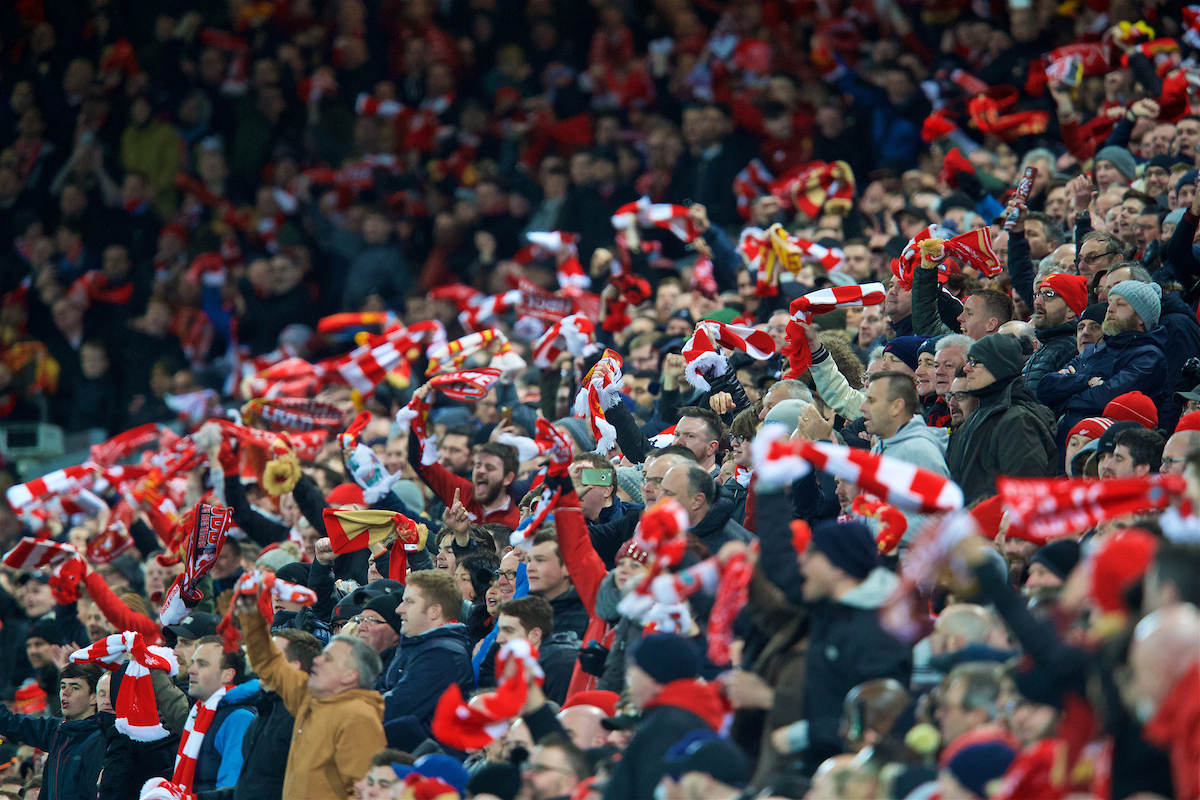 For those of you who spent a week worrying, what a waste of a week that was. While you were doing that, I was busy singing and shouting and laughing and dancing.
When I got home at 5am this morning, my five-month-old puppy came hurtling down the stairs shouting: "WE FUCKING BATTERED THEM, DAD!"
(I'm not her real dad, but for all intents and purposes we're blood relatives.)
"WE FUCKING BATTERED THEM AND WE'RE GOING TO WIN ANOTHER EUROPEAN CUP!"
She's right, and if you're not living your life like Tilly right now you're not doing it right. This is what we're in it for. These days, those nights. The "have you seen these mad bastards?" videos doing the rounds on Twitter.
I'll tell you what, Reds, there wouldn't have been any videos of Manchester City fans doing the rounds, even if they'd won, because they're not doing life right. They're watching that team every week and someone has to give them plastic flags to remind them to support the fuckers.
A fella on a microphone before a Champions League quarter final had to urge them to support their team.
They all laugh at us, they all mock at us, they all say our days are numbered.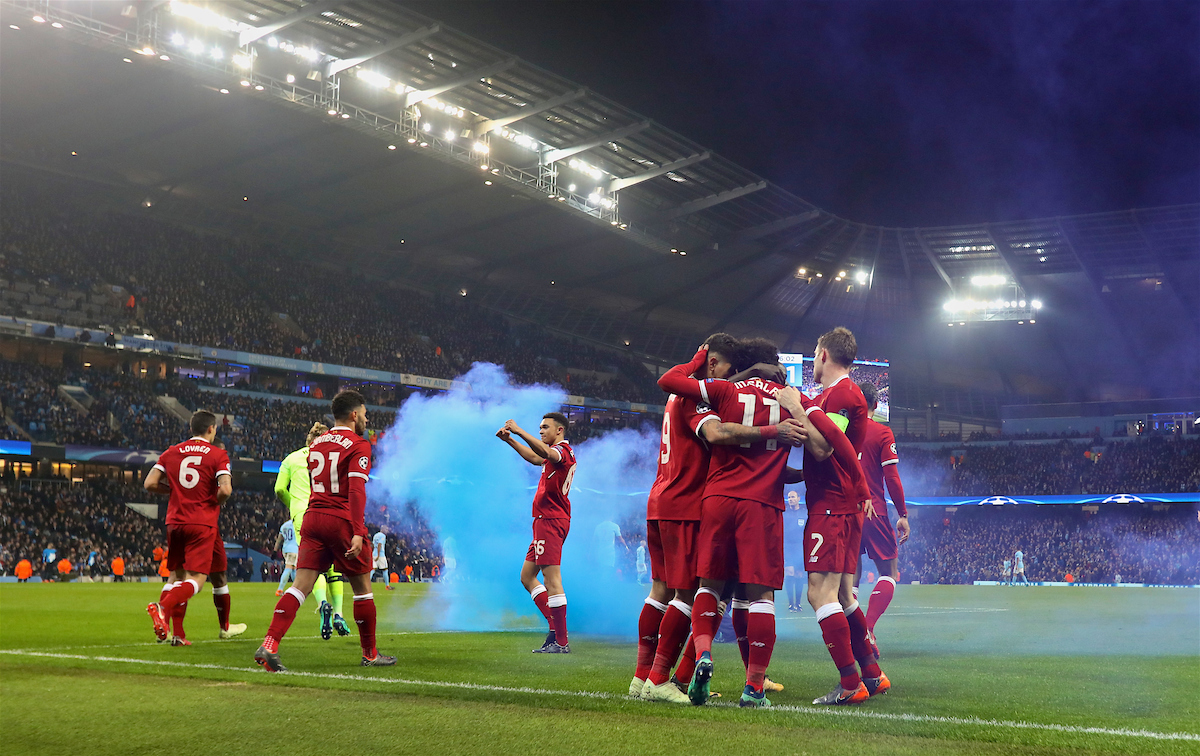 But I tell you what. I'll take being us every day of the week. I'll take bouncing into my house at 5am to my dog bouncing back at me singing the Mo Salah song (she's a talented dog).
I'll take singing and shouting and dancing and bouncing over being a miserable fuck barely acknowledging a win.
This is what it's all about.
Revel in it. Feel the joy rippling through your body.
Laugh.
Just fucking laugh. Because this is fucking funny. If you struggle to laugh, listen to us and watch us on YouTube. I'll still be laughing tomorrow, because The Reds are absolutely mustard, mate. The Reds are a force of nature.
I just watched a video of Jürgen Klopp being interviewed by Gary Lineker on BT Sport and he was laughing, because it's fucking funny. He was laughing because a team he created with a 19-year-old right back, an £8million left back and a third-choice defensive midfielder just went to Manchester City and won. It didn't scrape through. It didn't hold on. It went there and it fucking won.
When I was growing up I heard someone described as charismatic and thought I wanted a piece of that. Then I heard of someone described as a force of nature and I remember thinking "fuck charismatic, that's what we want".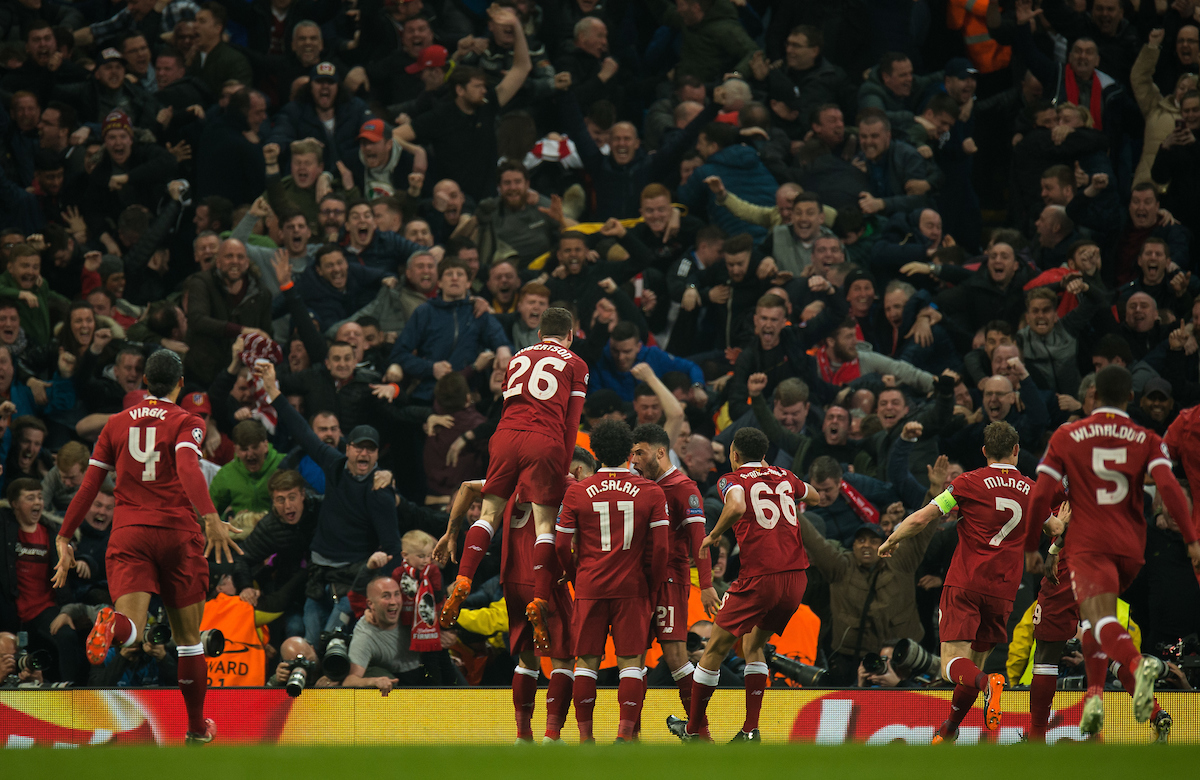 A force of fucking nature.
All of us. Together. Bouncing through the streets, changing weather patterns, making analytics companies scratch their heads and say "these are like wild animals".
Imagine what it will be like when we win it.
Stop for a second and feel it running through your veins. Savour it. Allow yourself the unconfined joy. Forget your normal, sensible life and feel what it would be like if you didn't give a fuck.
Breathe it in. Let your chest expand and your shoulders relax. Stand up the tallest you've ever been. Become the giant that you're meant to be.
This is what winning a European Cup feels like.
I could go on all day, but I'll need to hold something back for Talking Reds tomorrow.
Are you ready? Are you with me? You should be, because this is fucking brilliant.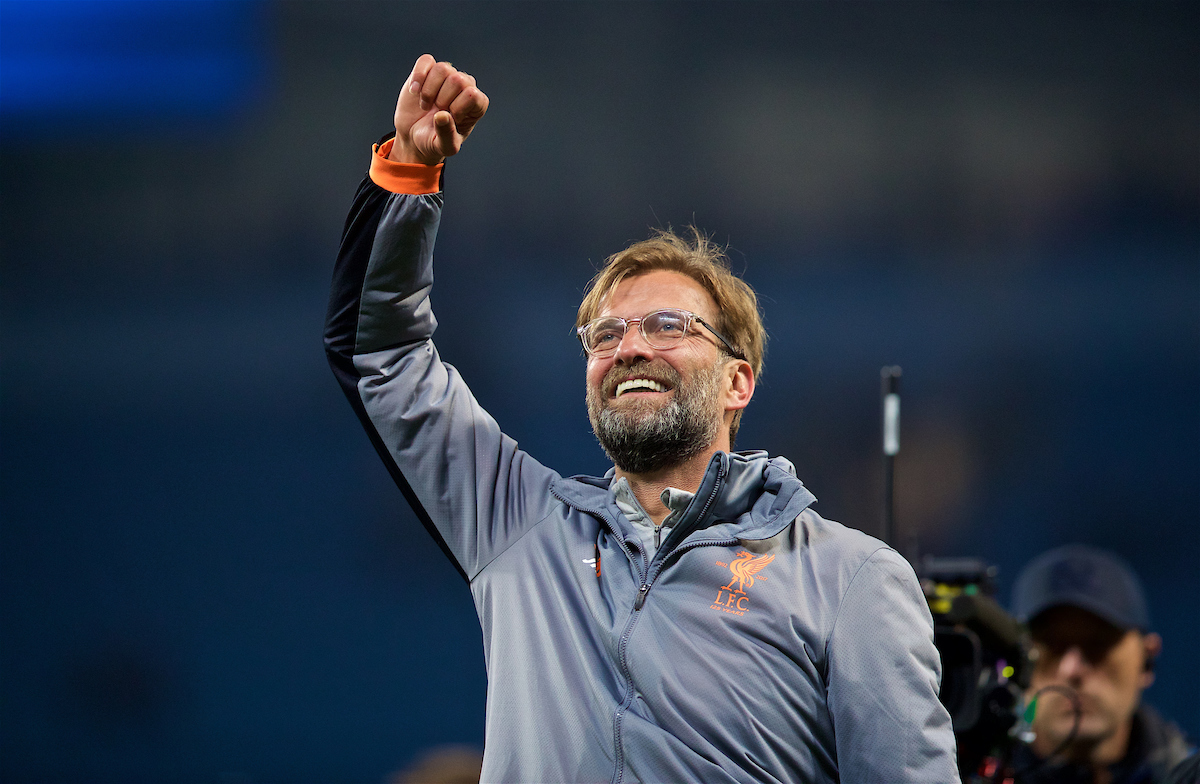 The rest of Europe is petrified. They sent their best and we beat them home and away. They sent their warriors and we sang "show them the way to go home" on the 80th minute of the second leg.
They've got no one left. They have no choice but to bow down to our supremacy and hand over number six.
Tell the Evertonians in your office they're going to have a busy month ahead, doing your work while you win another European Cup.
It's what the universe wants.
Come on you Mighty fucking Reds.
"What a night!" 😍

🗣 Subscribe and listen to our immediate post-match reaction show 👉 https://t.co/Z8JVyOQDO5 pic.twitter.com/uwLQFawX4j

— The Anfield Wrap (@TheAnfieldWrap) 10 April 2018
Recent Posts:
[rpfc_recent_posts_from_category meta="true"]
Pics: David Rawcliffe-Propaganda Photo
Like The Anfield Wrap on Facebook