IT'S gonna be a bit all "after the Lord Mayor's show", isn't it?
Whatever that actually means. It must have been some spectacle — that show — to induce the comedown it's credited with. As an expression, it obviously harks back to simpler times. These are exciting times.
Our race is nearly run and it's been a helluva journey. We've laughed, we've cried (not much), but the nature of this beast is about what happens next. I'm looking over your heads to the new season. Knocking Manchester City out and progressing to a European Cup semi final felt like we'd scaled a peak, achieved something tangible. But there's business still to be done, in this term and beyond. Something special is brewing at Liverpool Football Club.
Apparently Jürgen Klopp cornered Gini Wijnaldum in the midst of all the post-match glee on Tuesday night and said to him "don't let tonight be the highlight of our season".
I like that. It's very Liverpool. It's reminiscent of Liverpool coaching stalwarts of the '70s and '80s, like Ronnie Moran, dumping a cardboard box of league title winners' medals in the middle of triumphant dressing rooms and stressing "forget what you've just won, it's all about what you win next".
What happens next is the latest challenge in a quest to reach the Champions League final, but our immediate reality is the league. Bill Shankly's "bread and butter".
Chelsea's fecklessness against West Ham last Sunday has simplified this domestic campaign for us. They can still pip us to fourth but they'll require Liverpool to totally down tools while simultaneously being pitch perfect themselves. Nobody is backing that double.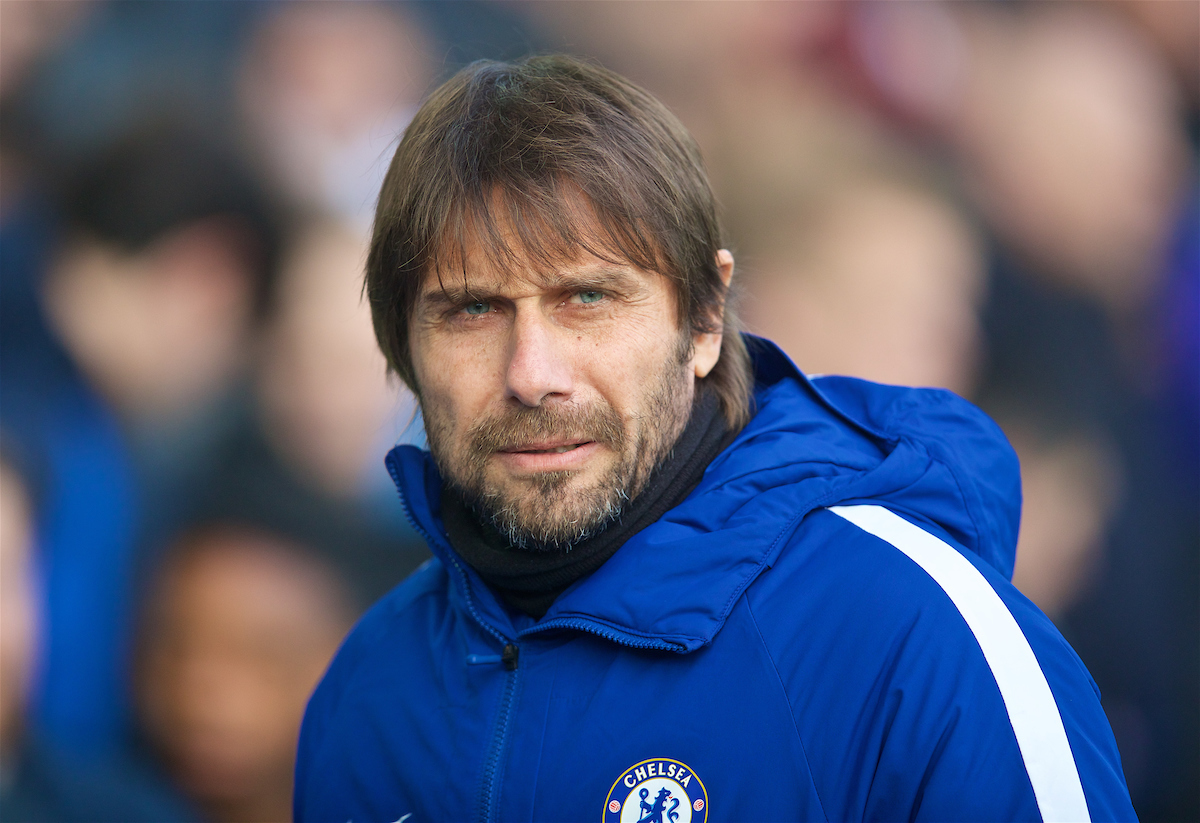 If The Reds take nine from the remaining 15 on offer, then Champions League football is again assured. Liverpool haven't enjoyed back-to-back campaigns in that competition for nigh on a decade, and boy we're enjoying this one. Because of all the goals Mo Salah, Sadio Mane and Bobby Firmino have scored it's more likely that eight points is sufficient to ensure the repeat performance. Our goal difference looks too great to be overhauled.
A plausible stretch further is that Chelsea — this Chelsea — aren't finishing their godawful season with six straight wins. Five out of six they take now. Four would still be creditable. Conclusion? Liverpool need just four to six points, if we're being sensible. Me, I'd like us to hit 80. To beat Spurs to third place. But I'm not going to town if we do. Liverpool FC's mission was always to combine being competitive in Europe with becoming an established top four side domestically. We're ticking boxes every which way.
Ours remains the world's most arduous important league. I've long felt unrealistic expectations are a devil to us. I'm sated if we can consistently position ourselves to succeed. Actually getting over lines is so much in the lap of the gods that being prescriptive about trophy winning feels futile. Be there or thereabouts. It will come. Enjoy seasons that mainly consist of Liverpool winning football matches.
Bournemouth at Anfield is a very winnable football match for Liverpool. The South Coast side have a defiant, ambitious coach in Eddie Howe though, who won't understand how his older — jaded — English peers often go to the big grounds content to merely limit damage. His Bournemouth aren't going down. They will feel that this fixture, in this moment, is an opportune one.
Liverpool have been delighted, distracted and physically drained by Europe. Domestically, hunger has been diminished as a consequence of Chelsea's demise. Saturday afternoon already feels like it has end of season syndrome written all over it.
While Eddie Howe has no dramatic quandaries over team selection, Klopp will be doing some musing. Emre Can is out for the season, joining Adam Lallana, Joel Matip and Joe Gomez as senior squad members unavailable to the manager for the foreseeable. Shuffling his pack to rest weary legs is not straightforward.
Klopp can reintroduce Jordan Henderson, Nathaniel Clyne, Alberto Moreno and Ragnar Klavan without noticeably weakening his side. Expect these four to feature as replacements for James Milner, Trent Alexander-Arnold, Andy Robertson and probably Dejan Lovren.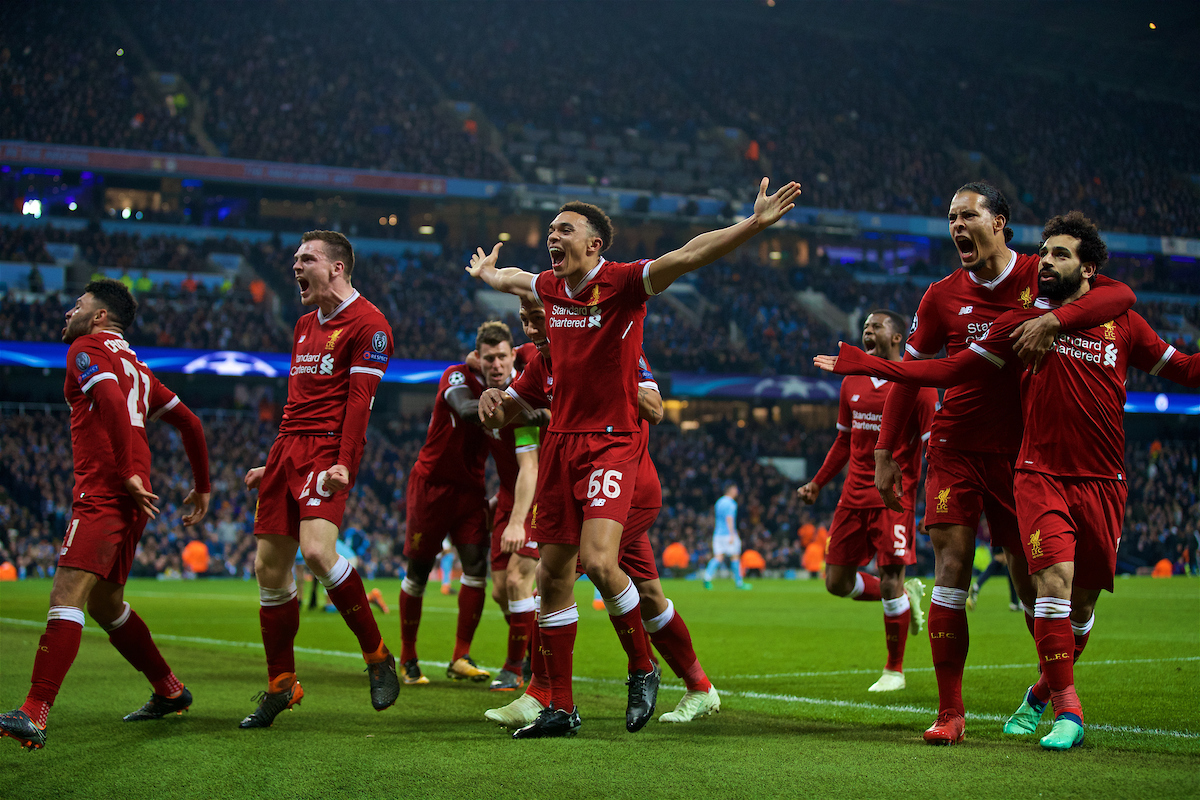 At the top of the pitch, there will be a temptation not to start Mo Salah. A groin injury nearly kept him out of Tuesday night's win in Europe, and it may be wise to permit a secondary recovery phase. If Salah sits out Bournemouth, he'll then be readier to face the challenge of the renewed phase of intensity that will see Liverpool play five times in 15 days, commencing with West Brom away on April 21.
Beating Bournemouth would certainly take the strain out of the need for points in remaining fixtures, but let's not lie to ourselves, we're all super relaxed and still basking in our post Champions League quarter final-winning glory. This Saturday's game is mainly a nice day out.
Sometimes, going to watch Liverpool isn't going to war. Sometimes, it's just a simple pleasure. An effortless duty. Like going to church on a Sunday. Part of me will always enjoy the routine most when it's uncomplicated and drama free. I often like going to games just for their own sake. Because that is just what we do. It's part of the rhythm of our lives. There are far more Bournemouths to be savoured than European Cup quarter finals when all is said and done.
So strong Reds or weakened Reds, we will be urging on our boys, and seeing them over these final hurdles. It's Grand National weekend, the sun should be shining, and Anfield will be expectant once more, in the here, the now and in an eagerly awaited immediate future.
It would be nice to see a show.
Predicted 11: Karius; Clyne, Lovren, van Dijk, Moreno; Henderson, Wijnaldum, Oxlade-Chamberlain; Mane, Firmino, Solanke.
Kick off: 5.30pm, BT Sport
Referee: Chris Kavanagh
Odds: Liverpool 3-11, Draw 59-10, Bournemouth 12-1
Recent Posts:
[rpfc_recent_posts_from_category meta="true"]
Pics: David Rawcliffe-Propaganda Photo
Like The Anfield Wrap on Facebook