IT feels strange to view a derby as a sideshow. At least it's tempting to fall into this trap.
Big Sam will say to his blue boys: "Their heads are elsewhere. Their legs are heavy, their hearts are lost in Europe". Jürgen Klopp, though, will be taking faces in both his hands, forcing eyes to meet his and imploring "focus".
We haven't come this far without having powers of concentration. Resources are stretched right now but our journey is nearing its end. Whatever transpires, this has been a good season. It is important that we acknowledge this to ourselves.
There's a focus in sport and within the context of seasons on grand finales. Of course they are important. But they're not everything. It's often better to travel than arrive. Growing up a Red, I saw Liverpool win the league loads. They were fantastic seasons, amazing, joyous experiences. But the best bits were rarely at the conclusion. Manchester City fans will know this from their experience of the current campaign.
Their "moments" will have been in beating us back in the autumn, taking Chelsea to task twice, dispatching Tottenham effortlessly, all those last-minute winners. Those days when they just knew that the gods were with them, that they had the wind behind them, the quality and the momentum to become champions.
There's a Liverpool generation or two that haven't experienced winning the league. At least they think they haven't. Kids, let me enlighten you; you did, more or less, in 2013-14. Yes, the books will show that we fell at the final hurdle, and that that is everything. But the race we ran was not a dash, it wasn't even a marathon. It was a trek, an epic journey. For 97 per cent of it, we were on course. We were happy. More fulfilled than we'd ever been. What you experienced was the vast majority of what it feels like to win a mighty trophy.
Life itself doesn't end well either, but we can still live it.
This season hasn't quite been 2013-14 in the league. We aren't on course for 86 points. But we might get 80. We've managed this while simultaneously making Europe sit up and pay us attention for the first time in a decade. If you haven't enjoyed this season's journey then you're in the wrong business.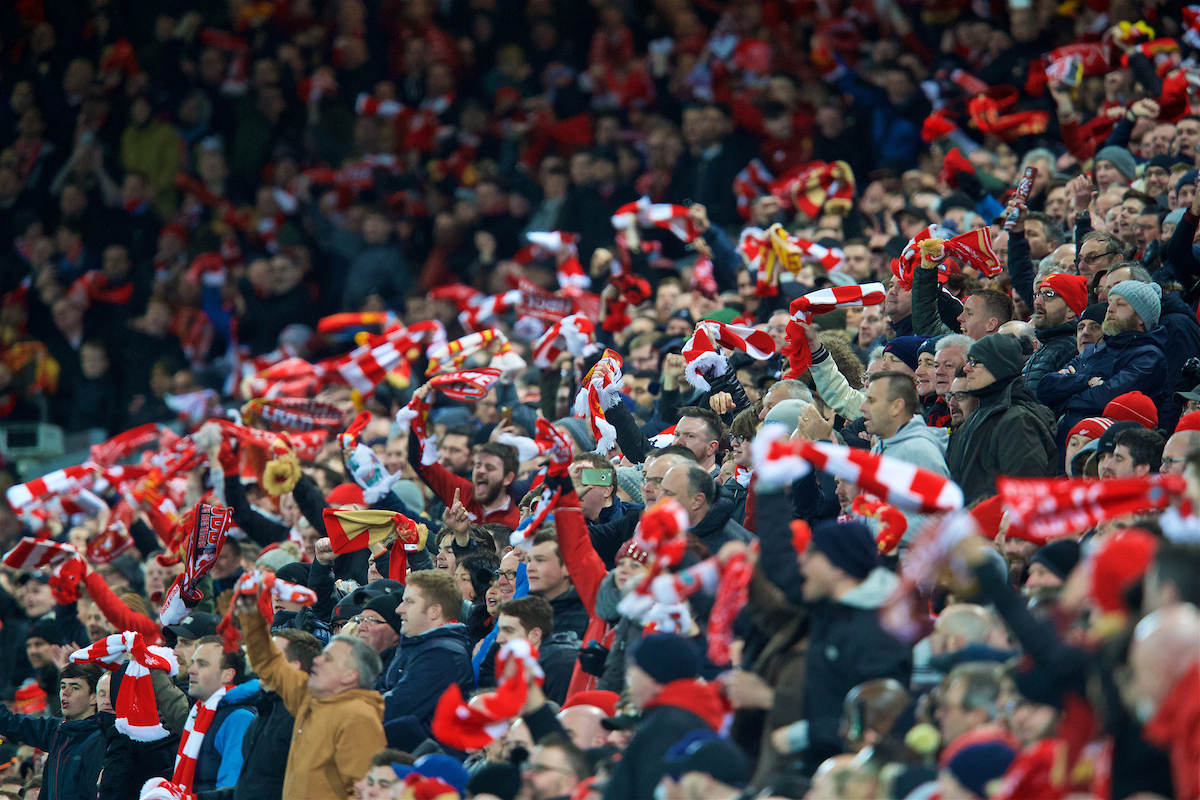 If I close my eyes all I can see is wins by sevens and fives and fours and threes. Over and over again. I can see Mohamed Salah slaloming and scoring. There's Roberto Firmino, dinking 'keepers, baring his gleeful teeth, dancing with Sadio Mane.
It's been mainly, a joy to behold.
But there's still stuff to do. I usually dread derbies, but I'm taking this one as a rare treat. A free hit? In a way, it very much is. The lead we have built over Chelsea entitles us to breathe that bit easier. Everton could beat us at Goodison for the first time in a while, but no Reds will cry if it happens.
When/if they win, Blues will return to Earth and their reality much faster than they'd like to. They are having a desperate season. Not their default, flattering to deceive but ultimately mediocre one. No, this campaign has been near as bad as it gets for them.
God knows it hasn't turned out this way for want of trying. All that sweat and excitement in the summer over the collecting of new footballers. The lads piling through the turnstile, smiling with new blue kits on in press conferences. Anyone remember their names? I doubt the departed/sacked Ronald Koeman does.
Truth is, they can't hurt us now. Manchester City might hurt us. Maybe even Tottenham or Chelsea. Everton matter only in that they can aid the cause of these latter two.
Sure, we want to win this derby. It would be a blast to mark our territory on their territory. Mostly though, beating them, would take us another step towards securing requalification for next season's Champions League. If we take messages from every season, then the lesson of 2017-18 is about how we define ourselves by the European Cup.
This weekend Klopp will try to strike a very precarious balance between keeping his team on track towards ensuring participation in another Champions League campaign in 2018-19 and giving his blossoming side every chance to write a remarkable new and exciting chapter in the club's history. The second leg against Manchester City is season, maybe era, defining. There is no playing its importance down.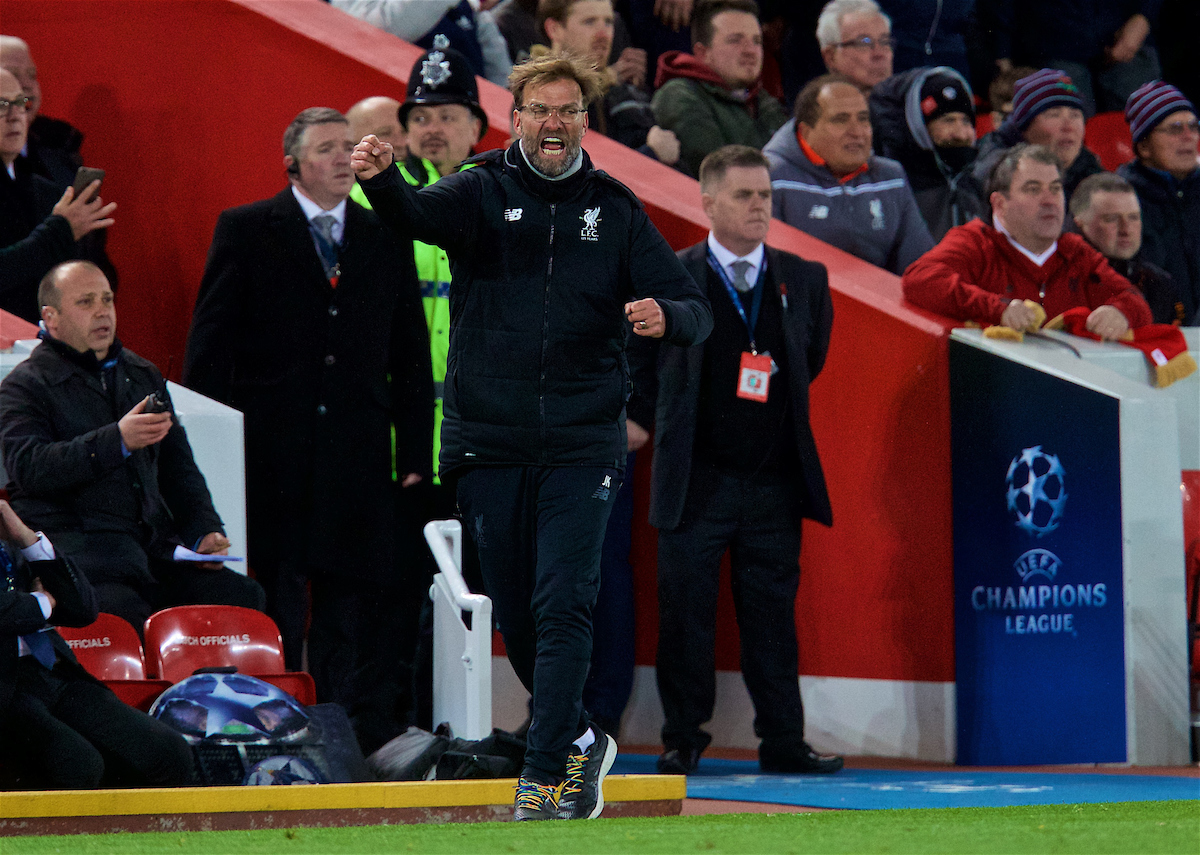 Klopp must and will use his squad to its — now limited — fullest. A fully fit Emre Can would be a big bonus, but he will probably be given every opportunity to make it for the Etihad game instead. Jordan Henderson will miss that one through suspension so will undoubtedly start at Goodison.
Salah's incredible body finally caught up with itself at Anfield on Wednesday night. Expect him to be held back from starting against Everton, at the very least.
Klopp has reinforcements available at full back if required. Nathaniel Clyne will be telling his boss that he's finally ready after a nightmare injury hit season. Alberto Moreno might also expect to be given a deserved chance.
It seems likely, that one way or another we will see a patched up version of this Liverpool side take on The Blues this Saturday. Patched up but brimming with confidence and bursting with pride. Both useful derby additions.
This week mark's the 50th anniversary of the assassination of Martin Luther King. In his (unwitting) final speech he talked of a journey towards the "promised land". "I may not get there with you…" he presciently noted, but get there, his people would. Yeah, I'm invoking MLK, on the eve of a derby.
We have travelled this season, we may yet not arrive, but we will get there.
Predicted 11: Karius; Clyne, Lovren, van Dijk, Moreno; Henderson, Milner, Oxlade-Chamberlain; Salah, Firmino, Mane.
Kick off: Saturday, 12.30pm (Live on Sky Sports)
Referee: Michael Oliver
Odds: Everton 10-3, Draw 14-5, Liverpool 22-23
Recent Posts:
[rpfc_recent_posts_from_category meta="true"]
Pics: David Rawcliffe-Propaganda Photo
Like The Anfield Wrap on Facebook