YOU may have noticed how sinfully boring an international break is when you're a fan of a Premier League team.
Imagine how dull it must be if you're a Premier League player, or at least one who doesn't go on international duty. Jürgen Klopp gave his players a break while he and his staff went to Tenerife to discuss future plans, and how to tackle the remainder of the season. Perhaps they also found time to go to Siam Park water park, John Achterberg splashing Željko Buvac with his massive hands and Peter Krawietz getting in trouble for going down one of the slides backwards to impress a girl.
The players left behind will have been glad for the rest and relaxation, but coming out of their usual routine of regular training and matches is bound to have had an effect. Just look at James Milner. He got so bored that he joined Twitter, and even managed to become the best at it.
#TBT to yesterday…. when I wasn't on Twitter! 👋🏻 pic.twitter.com/TJy4RxHZJx

— James Milner (@JamesMilner) 22 March 2018
It was also a sign of boredom during an international break that Milner gave an interview to the club's official website, speaking about the manager and the impact he has had since his arrival.
The vice captain told liverpoolfc.com: "His (Klopp's) first game was Spurs away and the tempo of that game was ridiculous; they play a high tempo as well and it was his first game.
"We played a pressing game under Brendan (Rodgers) as well, but I just remember the intensity and the tempo. It was so early in his reign.
"He was trying to get his ideas across quickly but not too much too soon. It's a long way from what we do now. I remember, in the first few sessions, him trying to get that across."
It was an interesting comparison to make. Some have likened Klopp and Rodgers and their preferred styles of play, but Milner pointed out the difference in intensity that came straight away after the German arrived.
I actually mentioned the noticeable intensity of the play in that Spurs game in my book Kloppite: One Man's Quest to turn Doubters into Believers (B&Q aren't the only ones who do cheap plugs y'know):
"Under Mauricio Pochettino, Spurs had become statistically the hardest working side in the league, covering more ground than anyone. They had routinely been winning games late on due to their superior fitness levels and tiring the opposition out. This was the perfect test for Klopp's men so early on.
"As it turned out, they exceeded Tottenham in this regard, covering 116km during the game. It was the first time in the season that Spurs had been outrun during a game. This could have been put down to the inevitable 'bounce' that a team experiences with a new manager, trying to impress early on. However, The Reds also outsprinted their hosts, 614 times to 564. This wasn't just bounce, this was a deliberate change of style, and it had occurred after three days of work."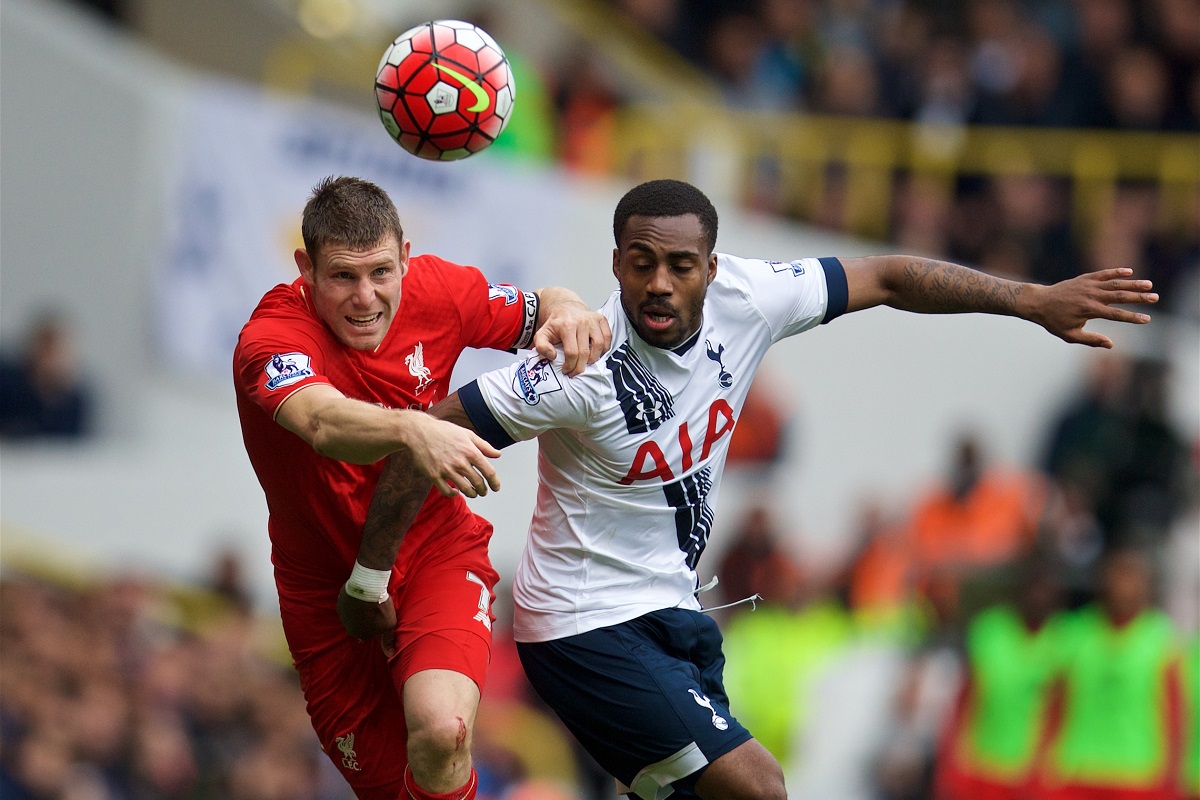 It set the tone, but as Milner points out, Klopp didn't try to implement too much too soon. In fact, Liverpool's sprint and ground covered figures have rarely been that high since that first game, though still much higher than most. Klopp has instead been slowly introducing more and more subtle improvements to this team, and you can see it in the progression during his reign.
It wasn't all that long ago that people accused the 50-year-old of being too predictable in his approach to the game, and that teams could suppress Liverpool by "parking the bus". The 105 goals scored in 42 games so far this season suggests that The Reds have learned how to overcome that so-called "predictability".
Silverware still eludes this Liverpool team under Klopp, despite two finals in his first seven months in charge, but the project is coming along nicely. From a team that had lost 6-1 at Stoke, 3-0 at home to West Ham and generally looked disjointed and uninspired in the latter days of Rodgers, to one that routinely rattles four or more goals past the opposition, is on course for a second consecutive top-four finish and is awaiting a first Champions League quarter final in nine years.
The particularly exciting part though is that this still feels like one of the stages, rather than a completed project. This team and Klopp's plan has even more improving to do. How to reach the next stage in that progression is likely to be what was centre of discussions in Tenerife (right before Klopp did a cannonball off the high board).
Klopp's football is often referred to as "heavy metal", alluding to a quote from the man himself during his Borussia Dortmund days. Funnily enough he revealed in an interview with Martin Samuel of the Daily Mail in 2016 that "It was a joke, I'm not into heavy metal. I mean, I used to like Kiss when I was young, but…"
This Liverpool team actually seems more like an unfinished symphony. The Austrian composer Franz Schubert never finished the famously unfinished Symphony No. 8, but ironically Klopp might get closer to completing his this summer when he adds a No. 8. I wrote last week about the impact that Naby Keita may have when he finally arrives from RB Leipzig, and the lads also put together an excellent podcast on TAW Player looking at the impending arrival of Liverpool's future midfield dynamo.
Keita's arrival could possibly signal a change in shape for the team, given he usually plays in a two in the midfield of Leipzig and is capable of performing multiple roles at once, and it remains to be seen whether Liverpool's summer business reflects that.
With Virgil van Dijk showing already that he can take on the responsibilities of spraying passes to the wide positions, it seems that Klopp is trying to fill his team with players who can multitask, a very handy thing to have. It could almost look like they are playing with extra men, an attribute many praised his Borussia Dortmund side for.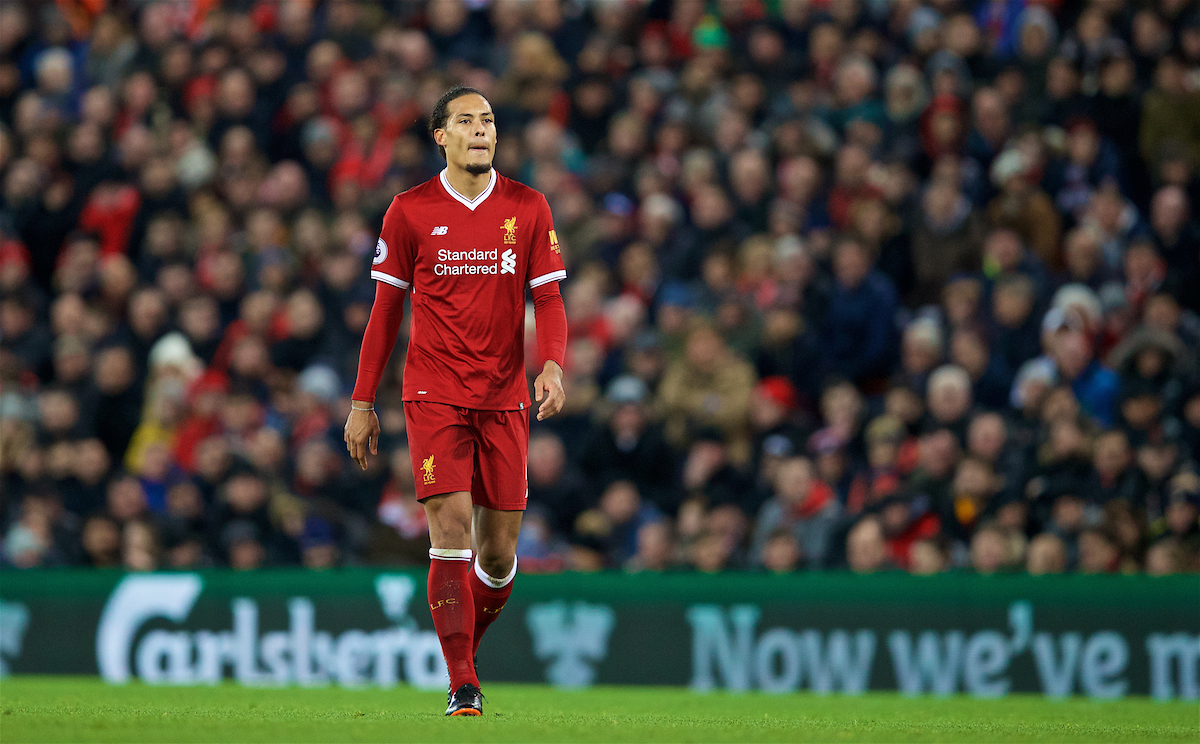 The sale of Philippe Coutinho was seen as a blow, as losing a top-class player always will, but it has allowed Klopp to reshape his team, reassign responsibilities and other than a couple of bad days, there haven't been many times since January where The Reds look like they've missed the £142million Brazilian. It is perhaps the biggest testament to the improvement in this Liverpool team, which has not always reacted so well to losing big players in the recent past.
Klopp is often at pains to state how this team is still developing, how it's a journey. He said recently: "The things we have done so far are things we had to do. I like it, I like how we play, I like how the boys work with each other. But nothing happened. We have to carry on." He knows that constant improvement is the only way, especially with so many strong and rich clubs around in the Premier League and Champions League.
One of those clubs is Bayern Munich, and the man who negotiated Klopp's move to Merseyside in 2015, his agent Marc Kosicke, caused mild heart attacks with a recent interview with German newspaper Sport1 where he said that his client and Bayern would be "a good fit", but soon allayed fears and calmed nerves.
"Bayern and Klopp would be a good fit, but it isn't something that is an option at the moment," he said.
"Coaching one of the big clubs in Europe isn't something that is unattractive, but everything has to suit.
"Yes, Bayern are looking for a coach in the summer, but Jürgen has a long contract. At the moment, Jürgen isn't thinking about coaching another club than The Reds.
"He has a contract until 2022. And I believe he isn't finished (at Liverpool) yet."
Indeed he isn't, not this season or in the long term.
It's why, when people question Liverpool fans' optimism at the moment and Manchester United fans lack of despite the Red Devils being ahead of their rivals in the table, the answer isn't that difficult. Liverpool fans know that, in Klopp, they have someone who is developing all the time. Learning himself and teaching others, fine tuning and maturing his squad. Jose Mourinho is an excellent manager, but is not one to slowly build, as splashing £500k a week on a 29-year-old for a position you don't need to strengthen suggests. United may be hanging on to second spot in the league by their fingertips, but there is a reason why most outside of Old Trafford are tipping Liverpool to power ahead of them next season and beyond.
The Klopp project continues apace, and a big win at Selhurst Park on Saturday against Roy Hodgson and his Crystal Palace side will set Liverpool up nicely for their Champions League quarter-final tie with Manchester City, who themselves are proof of what can happen when a manager learns from mistakes and develops his team (admittedly the process is sped up significantly when you can do things like spend £130m on three full backs).
Ever since The Reds ran themselves into the ground for their new boss back at White Hart Lane in October 2015, they have steadily grown from a theory of a team that might be into a strong team that does, in among the Premier League elite and back among the European big boys.
A trophy in 2016 would have been great, but ultimately that side wasn't ready for sustained success. What Klopp is building is geared towards that. Once one cup arrives, it shouldn't be long until the next one, and the next one, and so on.
Of course if they want to bring one back with them on a flight from Ukraine in May then that's fine too.
On their day, this Liverpool team is electric, and Klopp not only wants their days to be more frequent, he wants to turn up the voltage.
"That's what we're there for. The opportunity to be part of one of those nights." 🔴

"The expectation of seeing a side that can go on to lift club football's greatest prize…" 🙌

Subscribe for all our Champions League build up and reaction: https://t.co/B1RLh3MvbA pic.twitter.com/EUlUrwJ6rs

— The Anfield Wrap (@TheAnfieldWrap) 29 March 2018
Recent Posts:
[rpfc_recent_posts_from_category meta="true"]
Pics: David Rawcliffe-Propaganda Photo
Like The Anfield Wrap on Facebook