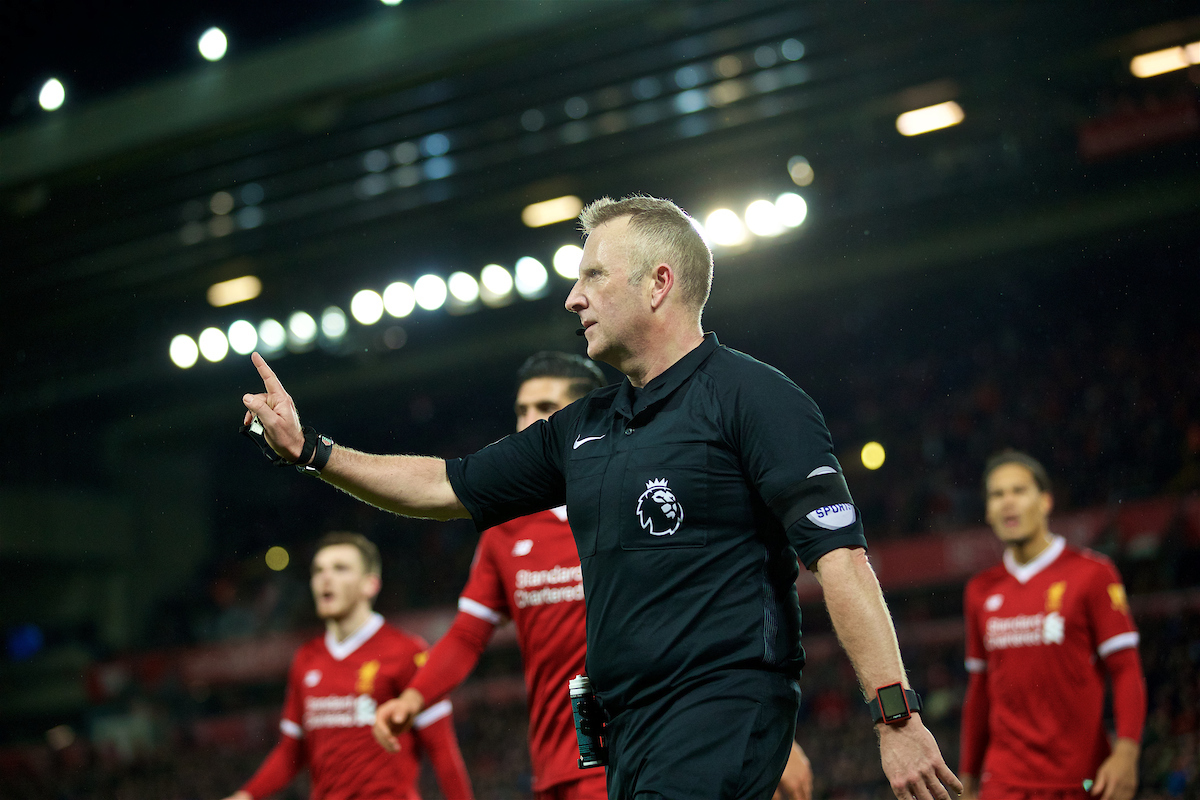 "NEVIN! Where's your bloody kit?"
"Sorry Sir, forgot it (again)".
My classmates trudged off onto the cold, windswept rugby pitch while I tried to avoid a beating. Where school rugby was concerned I was in a state of permanent futuristic forgetfulness and panic, dreaming up the very best excuses to avoid that stupid, oval frigging ball and its perverse bounce; to say nothing of hefty, toffee-nosed opponents, determined to smash my body and brain to a pulp. Rugby – watched by "gentlemen", played by public school hooligans.
The alternative school winter sport was cross country and I can't say I was deeply enamoured with the idea of plunging across muddy fields with icicles hanging from my nose, but given the choice, there was only going to be one outcome. Damian Waring my mate was good. I was shite but still have fond memories of the Merseyside League Race series. Great sport.
Laughably, I actually went on a school rugby trip to France – but only because it coincided with Paris in May 1981. Didn't get in, did I. Couldn't get a ticket. But, at 13 years of age it was great roaming round the Eiffel Tower – on my own – surrounded by ragarses from the Huyton Baddies and Halewood Nasties. Some crews, those lads.
Imagine that today. Me ma would be on the blower or texting "be careful, don't get stabbed" when a streetwise kid knew the only threat lay in wine-sodden men from Madrid in white bowler hats. By the way, Lawrie Cunningham – what a player. RIP England's Black Pearl. You've got your mate Cyril up there now for company. West Bromwich Albion for the cup – written in the stars that one.
I always hated rugby and the "Rugger Buggers" mentality. Not just the game itself but more the associated habits of the rugby clique whom I avoided like the plague, with their bawdy songs, atrocious singing and "banter".
I'm talking about Rugby Union here rather than Rugby League and when it comes to club rugby, I find it almost an irrelevance and merely a platform for the international game. The sight and sound of 70,000 English supporters singing "Swing Low, Sweet Chariot" at Twickers is truly one of the most nauseating scenes in modern sport, especially if they're beating the Boys in Green. Low lie the Fields…
So OK, having rubbished the sport, I am now going to extol one of its major attributes… It's match officials. Rugby refs are physically fit, confident, knowledgeable people, just basically quality people, especially when compared to the goon who ref'd our game last weekend -the unbelievably indecisive Jon Moss.
He's a soft cushion of an official. He bears the imprint of the last person who sat on him. Compare him to the guy in the middle in the France v Ireland rugby international last Saturday who bestrode the pitch like Caesar, giving clear decisions in a timely and confident fashion and only resorted to their VAR system on one occasion during 80 minutes play.
By comparison, Moss was a dithering wreck when it came to the important part of his job, making decisions when it mattered. That's what he's there for, isn't he? That's why he gets paid his handsome Premier League referee salary. When having his "fireside" chat with the assistant referee (can't we just call them linesman, for my own dwindling sanity) discussing the first penalty award I thought he was going to "ask the audience". "Did anyone see what happened there? Come on, help me out here."
Perhaps Charades would have been a better game for Mr. Moss. At one point I expected John Cleese as Basil Fawlty to enter the farce and hit fat Mossy and his assistant with a spoon on the forehead, trying to get them to make some sense from the confusion which they themselves had wrought. I wonder how the referee assessment form read at the end of the game?
Now I'm not a supporter of VAR in football. It works well in rugby where the pace of the game is much more fragmented, with scrums, rucks and throw ins all slowing the speed of movement across the pitch. There are natural breaks in the flow of the game where VAR seamlessly fits into the spectacle for fans at home and at the game.
Similarly, in cricket, breaks between each ball and the longer intervals between overs means the game comes in neat parcels, to the annoyance of the casual observer but not to the purist, who has time to light another ciggie and pour a 15th glass of Pinot.
"To hear the ref basically admit he doesn't really know but he's just giving a penalty anyway…well, lad, any chance?" #LFC

📽 Watch today's Talking Reds in full here: https://t.co/ri0CBKoETr
🖥 Subscribe to our YouTube channel: https://t.co/kh9Xk06qUs pic.twitter.com/PbISdQNYmK

— The Anfield Wrap (@TheAnfieldWrap) 5 February 2018
VAR or Hawkeye, or whatever can therefore sit happily in this languid atmosphere and actually add some drama to long summer afternoons and evenings. But sensibly the cricketing administrators recognise that too much of a good thing can be dangerous, so they've limited the number of times when the telly can be used – with a restricted review system – and not diminish the pivotal role of the umpire.
Football though is pacey, end-to-end flashing movement with minimal stoppages, unless we're playing Alan Pardew's WBA or Jose Mourinho's bellends. Such tactics bring deliberate stoppages on a regular basis. To bring all this action to an abrupt halt defeats the essence of the game; it slows and stymies the best aspects of the art.
From our experience so far, there are decisions on which even VAR appears confused. Employing technology can aid the sport – as seen by the successful introduction of goal-line sensors – so perhaps we can take another leaf out of rugby by equipping officials with voice mics, so we can hear their decisions, and not just on TV but inside the ground. Wouldn't it be great to hear Mossy tannoy to The Kop: "I've just shit my bills there, lads. Can you tell us what happened?"
A final thought about the refs, though. They're all human, we must remember that. This was highlighted by a certain ref, George Courtney, who was a miserable b**tard at the best of time as far as Liverpool were concerned. I met him at a sportsman's dinner a number of years ago, when, after the usual after-dinner speech, I saw him lounging by the bar and made a Scouse beeline to Spennymoor's most famous son.
"Hi George, do you remember officiating in a Liverpool match in 1989 against Derby at their old Baseball Ground?"
"Remember it, of course I remember it! You lot gave me loads of stick and I deliberately refused you at least two penalties."
We'd had a slow burner of a first half and despite dominating possession we couldn't score. In the second half John Barnes pulled Derby all over the place, beating three and four players in dreamy dribbles, but we couldn't get the winner we needed.
Barnes was unmercifully hacked down by lunging tackles, winning what should have been at least two spotkicks. But Courtney determinedly refused all appeals, swatting away our demands with a derisory wave of his arms. And yes, consequently we gave him loads of stick, we raised the noise levels with a repeated chorus of "Who's the bastard in the black", when noir was the only colour they wore.
We eventually scored a goal that even Courtney couldn't deny and went on to win 3-0. No, typically Liverpool chants. Just a raucous away end chanting "fuck off Courtney, fuck off Courtney". And guess what? Next time he officiated us, he was as nice as pie. Funny that. He'd learned not to mess with us. He finally understood, me and my mates' mantra which reads, "Fuck Off, We're Liverpool". Have that one for free John Henry, and pass it on to the world's greatest football family.
So yes, refs are human with all the usual failings of bias, opinions and eyesight worse than that of Dejan Lovren. But, I still want humans in charge of our game who are confident, decisive clear thinkers instead of most technology and we still crave that our game be full of incidents, happenstances which we can raucously debate during the match and afterwards in the pub, in the car, on podcasts.
And we still have cats to kick. No wonder the Bluenose fucker gets its own back in the middle of the night with a game of "Kop for that you asleep, old hooligan twat. Drawn blood there, haven't I? Now fucking me feed before I go and bring a bird back for you."
So, stick your VAR up Mossy's ample derriere.
Keep our fast-flowing game free of overuse, indeed abuse of technology and most importantly, keep us away from portly Mr. Moss. I bet when I meet up with him in 10 years time at another sports dinner, with his waistband lapping over his thighs, that just like Courtney, he'll remember the Spurs game last Sunday.
Enjoy Southampton, lads and lasses.
Important footnote – sincere apologies to the great and lovely Mr Pix and all my friends who like, and some who were truly excellent at Rugby Union. Well in, the lads. I just preferred getting my head smashed in at Upton Park (1988), Fulham Broadway (February 1986) and The Den (1989).
(Special contributions from Bernard Nevin)
Recent Posts:
[rpfc_recent_posts_from_category meta="true"]
Pics: David Rawcliffe-Propaganda Photo
Like The Anfield Wrap on Facebook