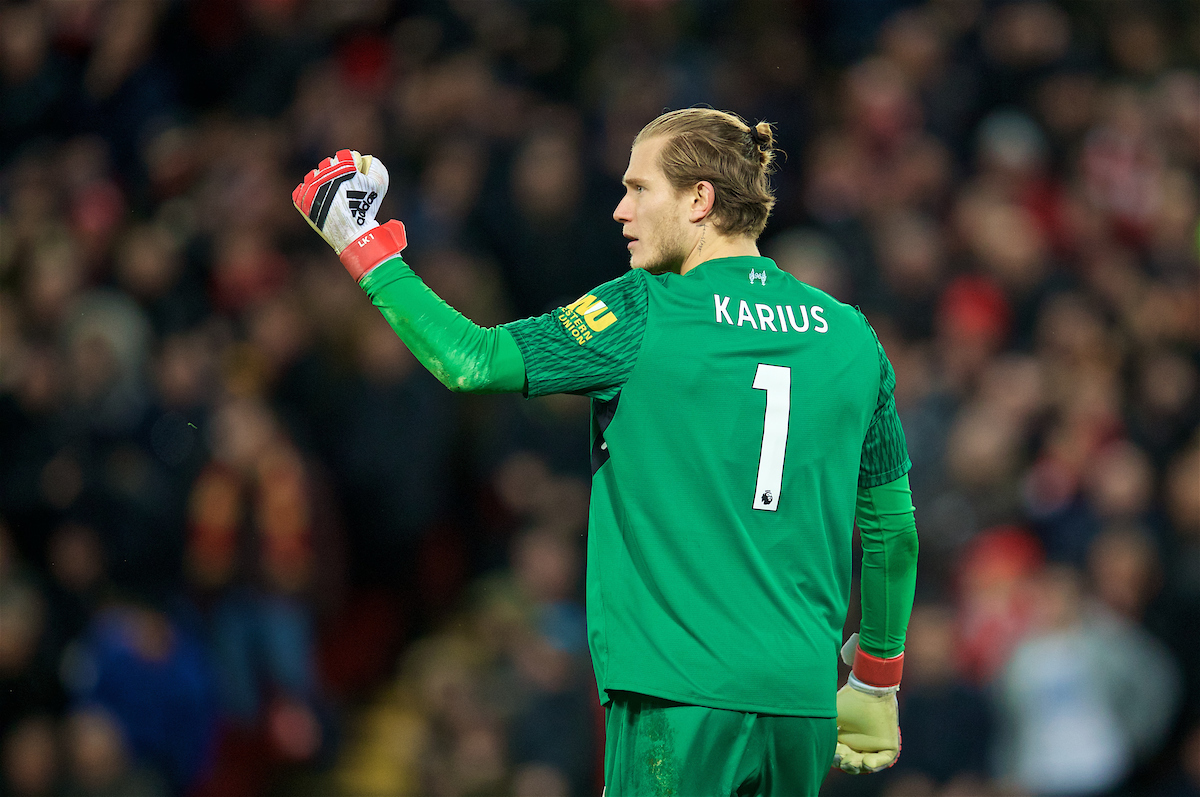 MAD what happens when your goalkeeper isn't a nervous wreck, permanently looking over his shoulder, isn't it?
A clean sheet and a 2-0 away victory with a game-affecting save in a decisive moment.
I felt sorry for Loris Karius last week against Tottenham Hotspur. A penalty save and an important one-v-one stop against Heung-Min Son hardly mentioned given all the injury time rewrites because of that crying cunt Erik Lamela.
If the save from James Ward-Prowse's header was good, the one v one, anticipating the break of the ball to meet Pierre-Emile Hojbjerg square on at the back was post was superb, at a point where a Southampton goal would likely change the entire face of the game.
Talking of game-affecting actions, the speed and aggression of Karius's release to Alex Oxlade-Chamberlain, which ultimately leads to Roberto Firmino putting Liverpool a goal up, also needs noting.
One poor punch aside today, over the last two games Karius has looked like the goalie that Liverpool thought they were getting two summers ago.
Is Karius good enough for Liverpool not to address the situation in the summer? More than likely not but over the last two fixtures he's given himself a chance, what has inspired this mini revival in the 24-year-old?
Maybe the courage inspired by the manager publicly backing the German as Liverpool's first choice has had a bearing on matters.
The clear mind and conviction to make decisions knowing that one mistake from an aggressive moment to make a positive contribution isn't going to cost you your shirt.
That the manager has allowed his situation to develop over his tenure is an entirely different argument completely but it's undeniable the difference in performance and demeanour is significant.
The crowd have a part to play in this as much as Jürgen Klopp. We need to pack in the groaning and trepidation and accept that, in trying to do his job to the best of his abilities and not always take the easy option, he probably will make the odd mistake.
But I'd much rather a 'keeper who has room for improvement than one who has been here four years too long and clearly hasn't.
As the new Liverpool defensive unit evolves we've had a chance to reset expectations — anyone else get on to how high we set ourselves now for opposition freekicks, for example?
Karius has done well enough to deserve a chance to finally make the most important position on this pitch his own.
Recent Posts:
[rpfc_recent_posts_from_category meta="true"]
Pics: David Rawcliffe-Propaganda Photo
Like The Anfield Wrap on Facebook