WHEN talking about the difficulties of dominating English football in the modern era, John O'Shea seems an unusual reference point for my brain to use.
However, I find myself thinking about him and mentioning him in conversations about winning far more than I ever thought I would.
For the youngsters among you, who might not have heard of O'Shea, he was a Republic of Ireland international who played for Manchester United under Alex Ferguson, progressing through their youth ranks before making his debut in 1999 and going on to feature regularly for the first team from the 2002-3 season during which he played at left back, right back, centre back and central midfield in a league-winning campaign.
In total, he won five Premier League titles, one FA Cup, three league cups and one Champions League for Man United before signing for Sunderland in 2011.
He was also a fairly average, but very reliable, multi-functional player.
As football fans, we quite rightly get obsessed with signing great players. Paying a world-record fee for a centre back makes many of us feel good about our club and the direction in which we're heading. The big numbers and the glamorous names divert our attention away from the often mundane, repetitive nature of sport and the realities of what it takes to win.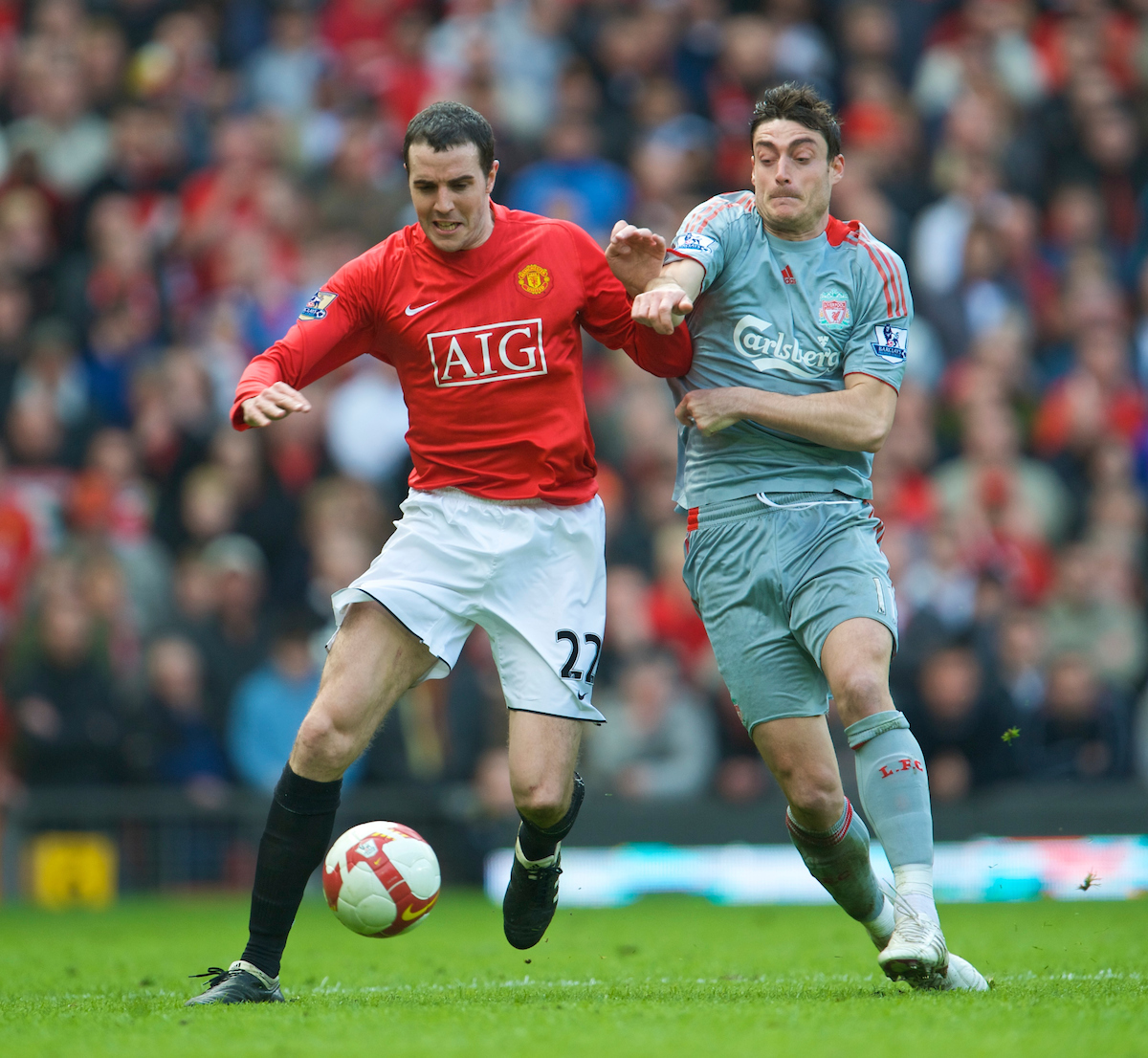 In the debates I used to partake in frequently about Rafa Benitez and his capabilities, alongside the arguments about him not being able to buy and retain a sufficient number of star players to compete with the other big hitters (because of off-field issues at the club at the time), was a deeper argument about him not having enough players like O'Shea.
While star players will always get the headlines, the likes of O'Shea are essential to the fabric of any side with ambitions of winning shiny pots on a regular basis. The great Liverpool teams of the past had a roll call of players who facilitated the star men around them doing what they did best, leaving them to capture the limelight while they all picked up medals together.
Jürgen Klopp said himself a few days ago when asked about Sadio Mane's hat trick against FC Porto: "I had similar situations [in my playing career], on another level, where if we had a good striker on my team I would have carried him in front of the goal if he could score. I was a 'workhorse'. 'Can you please make the result for me? I'll try to keep a clean sheet and it would be nice if you could do something special.'"
While we'd all love a squad full of players of the quality of Mane, Mo Salah and Roberto Firmino, the reality is that it would be impossible to keep them all happy, which means that the lads in the next tier down from them become far more valuable than we often give them credit for.
I remember vividly when Peter Crouch left the club, supposedly for more first-team football, and Rafa pointing out that at Liverpool he would play 40 games a season and was unlikely to play many more than that at any club not in European competition, which is where he headed.
Ultimately, our much-loved squad player couldn't be convinced to stay and he left for pastures new, but I felt at the time that allowing players like Crouch to leave often because, unlike Man United, we couldn't (or wouldn't) pay them a high enough salary to convince them to stay, was a mistake.
While there's a clear argument that we've allowed too many star players to leave in recent times, there's potentially an equally valid argument that, before now, we've also failed to build the foundations of enough workhorses in the squad to facilitate the star names around them.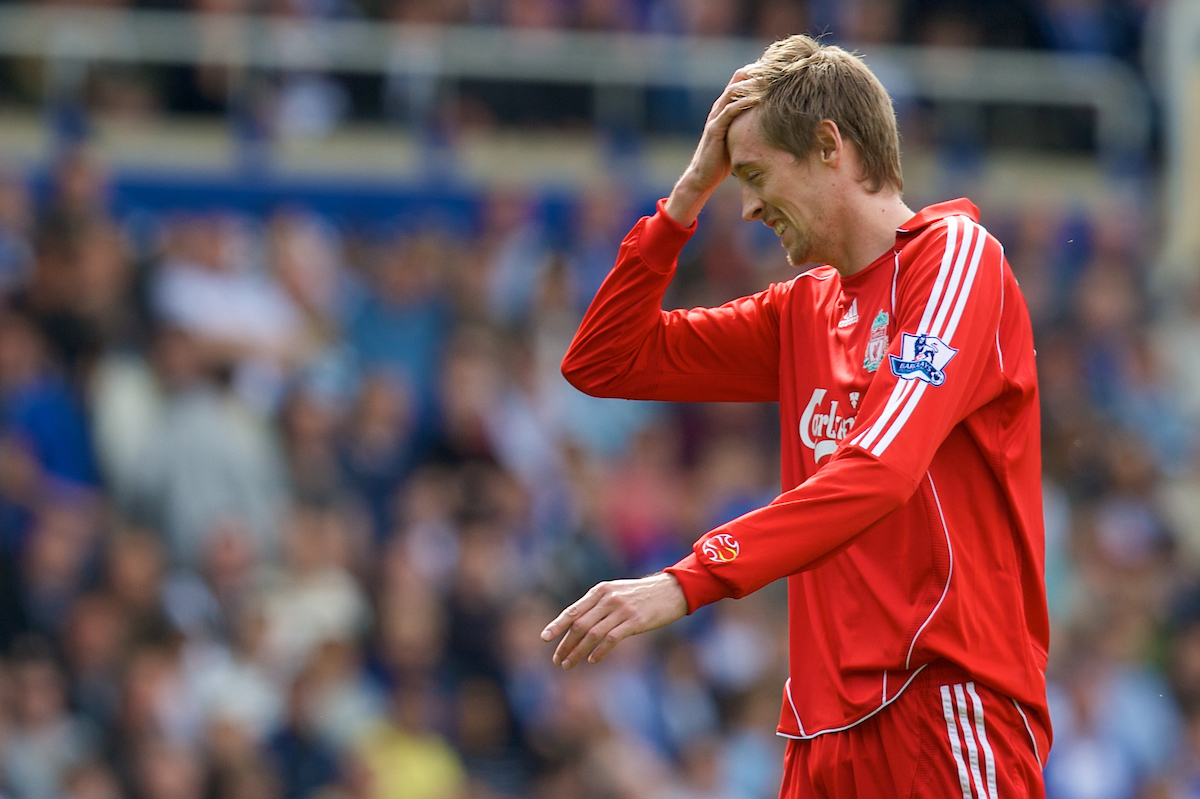 The difficulty, of course, as with signing the next Salah, is in identifying which of the players you might be allowing to leave who could actually continue to contribute to the cause in the future despite not being at world-class level.
Dirk Kuyt and Maxi Rodriguez were allowed to leave for financial reasons at a time when their experience and nous could have been invaluable to a young manager and evolving squad. Joe Allen and Lucas Leiva were allowed to leave because of their desire to play more regularly, which ties in with Jürgen's overarching philosophy with regards to his players.
But, importantly on the flip side, we do now seem to be building a squad which has the potential to be jam packed with squad players and workhorses who are, dare I say it, a step above the likes of O'Shea in his time at United.
I have always been a fully paid-up member of the Adam Lallana fan club, as has Klopp. But, when thinking ahead to next season, it's very easy to see our gegenpressing master as being a squad player used to support a more attacking midfield triumvirate which includes the hugely exciting Naby Keita as well as another possible addition in the summer.
While I'd happily have Lallana in our first team every week, his fitness record suggests that's not likely, but the upside of that is, if we can keep him happy enough and keep his wallet full enough to encourage him to stay as part of the wider squad, we suddenly have an option of real quality to call upon rather than a bench full of waifs, strays and youngsters that we've had in recent years.
In addition to the man from the south coast, we've already got the multi-functional James Milner and Alex Oxlade-Chamberlain, we've got two left backs and two right backs who seem content (for the time being at least) to share their respective slots, with our young right backs also able to progress to other positions in the future.
While the exponential growth in Firmino's game has put him firmly in the bracket of Harry Kane for the conundrum of "how do you convince another top centre forward to sign now", Dom Solanke and Danny Ings are likely to be part of the squad for the near future should we want them to stay, even when we eventually add to that department in the summer.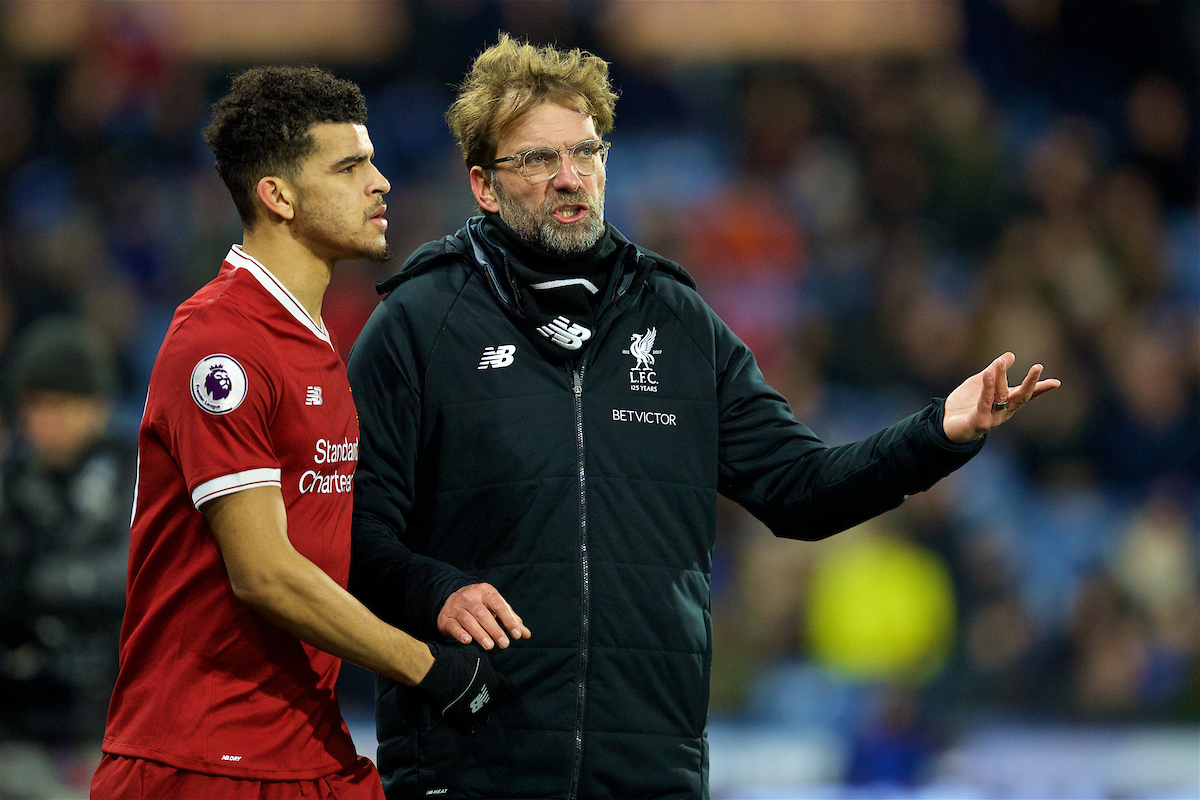 Even Ragnar Klavan has demonstrated that he is a more than capable deputy to his more heralded colleagues and ready when called upon, while seemingly being happy enough to be at the club even as a squad player.
So, while we focus on the star names and the headlines, the manager and his team are slowly building solid starting blocks from which the superstar sprinters are able to explode from in pursuit of glory.
The debate about which players will fit into the starting 11 will be one which rages forever and a day, but Klopp and his team know that to win in the modern era it takes far more than a brilliant few to take you over the finish line.
The workhorses are the ones with the stamina to carry the shining lights to the end of the race, with enough energy to make sure that it's our lads dipping over the line in first place.
It's time to cherish them like we do the headline grabbers and memory makers.
I'm looking forward to seeing a statue of Milner outside The Kop when we win the Champions League.
Recent Posts:
[rpfc_recent_posts_from_category meta="true"]
Pics: David Rawcliffe-Propaganda Photo
Like The Anfield Wrap on Facebook