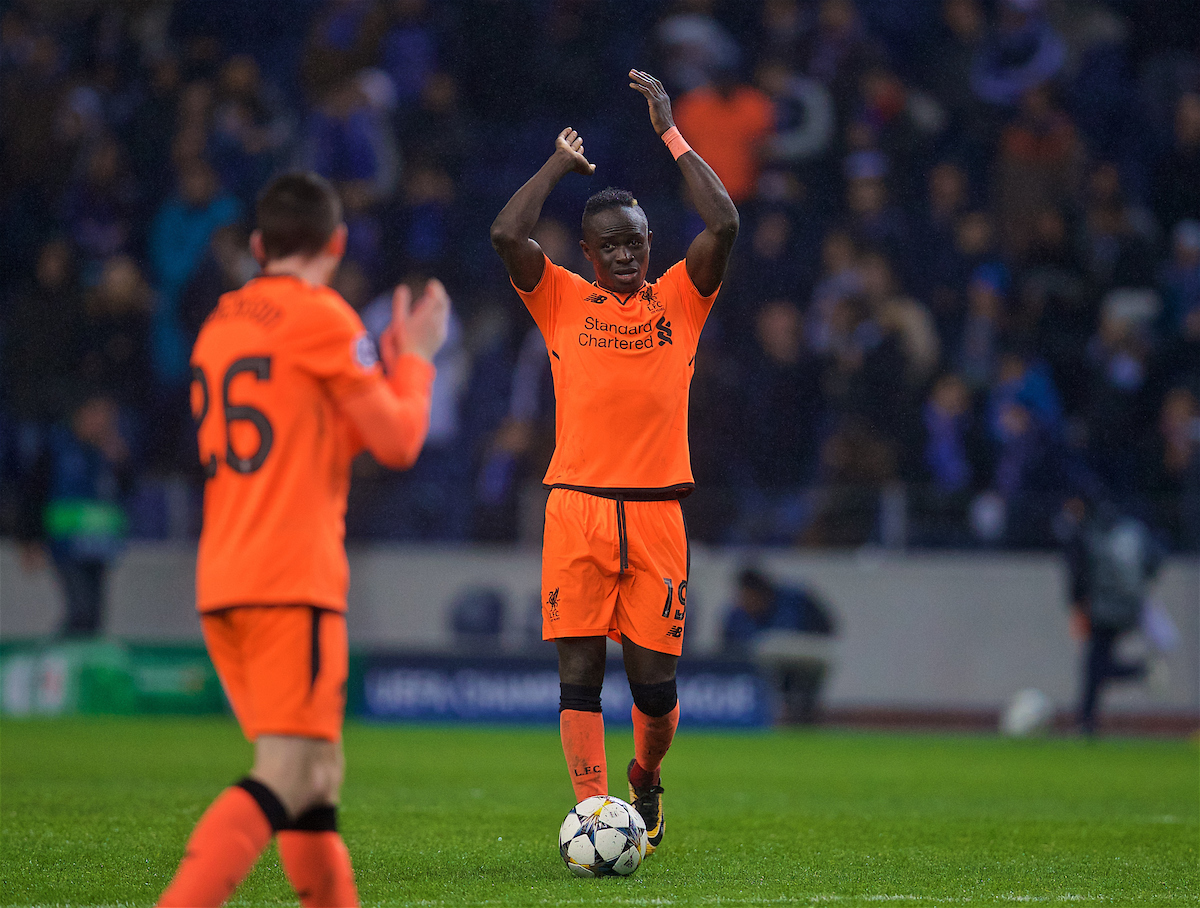 SADIO Mane is crap.
That was it. That was the conclusion. We'd been drinking together on a stag do in Hamburg for three days and were now sitting in the darkest pub in the middle of the city, half watching Liverpool beat Southampton.
We'd spent about 10 minutes discussing how poor Mane had been this season, along with our various wild theories as to why that was the case, and we concluded that he was just crap. That was it. No need to debate it any further.
As my mate said it to me, we both just laughed in agreement and moved onto the next wild topic of conversation, having grown tired of a semi-sensible chat about a footballer when there were much more interesting things to be discussing after 20 gallons of alcohol.
Mane is just crap.
A few days ago, lots of Liverpool fans were saying the same thing — including me.
He's not the player he was. He's lost a yard of pace. His confidence is shot. He must be carrying an injury. He doesn't like playing second fiddle to the greatest footballer the world has ever seen. Maybe nearly decapitating Ederson Moraes had a bigger impact on him than we thought.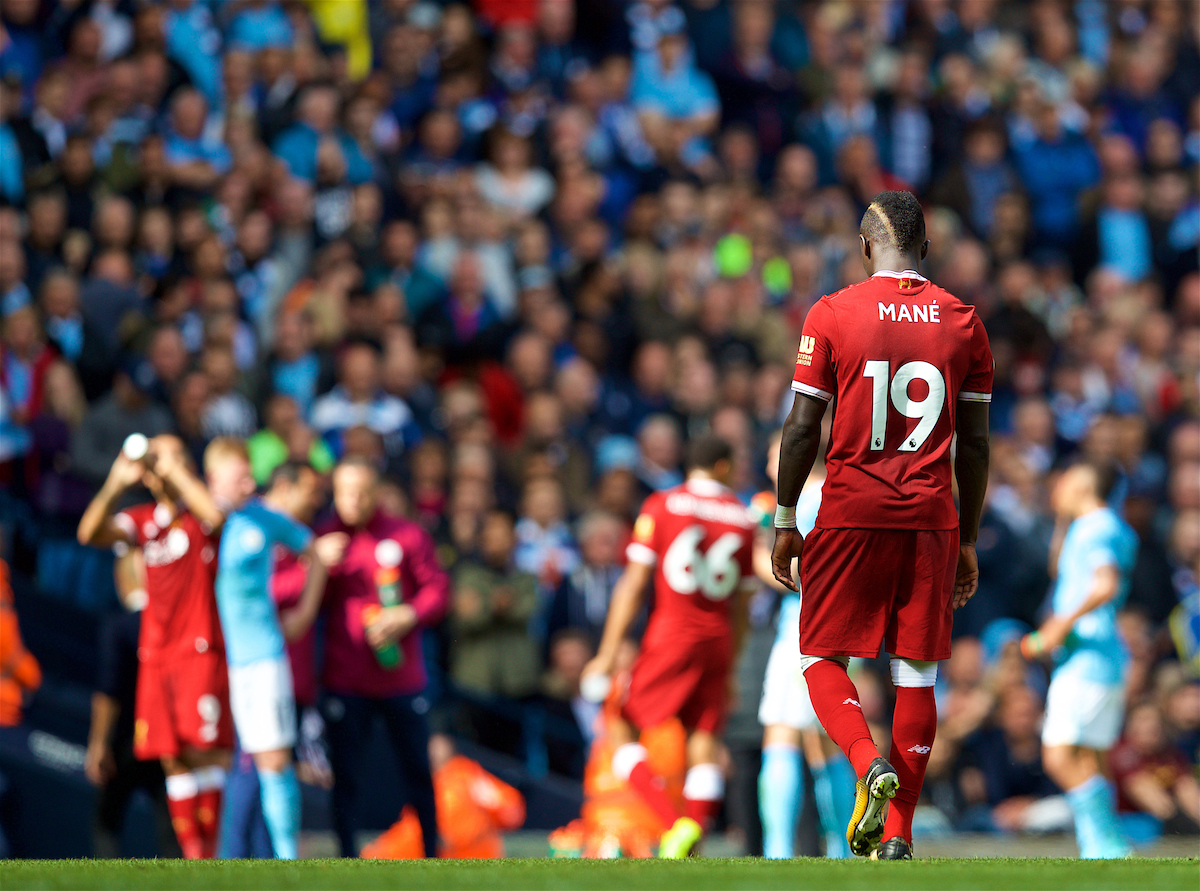 All theories that had been bandied around groups of mates in pubs and in WhatsApp groups around the world, and all with enough substance to argue their case.
Then Mane had a shot squirm under a goalkeeper in the Champions League, knocked in a Bobby Firmino rebound and completed a hat trick with a piledriver of a shot when other options were available, and we're all proclaiming that he's back.
Which got me to thinking. How crap was he in the first place?
Our Senegalese winger has now scored 12 goals this season, with seven assists over 28 games in all competitions.
We've spent all season comparing him to last season when, in our flimsy memories, he was far better than he is now, yet in the entirety of the 2016-17 season Mane scored 13 goals and got eight assists in 27 appearances.
One more goal and one more assist puts him on exactly what he achieved last season, in roughly the same number of games.
So why have we all viewed his season to date as being so far removed from his form of last season?
This season, Mané scored Liverpool's first goal of the season in a 3-3 draw with Watford and he was named Premier League Player Of The Month, after scoring a goal in each of our three league matches in August.
Since then there was the sending off against Manchester City which I think many of us thought had dented his confidence, but after returning from his ban he scored the opening goals away at Stoke and Burnley (the latter with a thunderbolt), scored another screamer at home to Manchester City and scored a couple of Champions League goals for good measure.
It's undeniable that there seems to have been some of his old spark missing, but it intrigues me as to why we all consider him to be so much worse than he was last season given the contribution to the team that Jürgen Klopp and many of us are still acknowledging, not least in his performance against FC Porto outside of his goals. Even without last night's three goals, he was on nine for the season compared with 13 last year.
Then I realised, for about the millionth time in my life, that the problem is that everything is in context. Always.
I often laugh to myself at the fact that, no matter how old we all get, how sensible we try to be or how calmly we try to analyse football, sooner or later we all get caught up in its ludicrous web, getting carried away with what we think we can see.
Mane could well be another example of that.
I think our perception of his performances this season could be explained simply by the fact that last season we didn't have Firmino and Mo Salah banging in goals week after week.
All of a sudden Mane's contribution looks relatively poor, but the keyword here is "relatively".
Last season, Sadio scored 13 goals and had seven assists, which made him the second highest scorer with Philippe Coutinho bagging 14. Firmino scored 12, with Divock Origi on 11, and he was only behind Gini Wijnaldum, Coutinho, and Firmino in the assists charts.
So, relatively speaking, he was arguably our best player (depending on your views on Coutinho) and his contribution of goals and assists made him a vital cog in our attack, which was reflected in the way we all talked about him and valued him. Remember when he departed for the AFCON and we all thought the sky might fall in before he came back?
Fast forward 12 months and the context through which we now view what Mane contributes to the team has changed dramatically. His 12 goals now pale into relative insignificance when compared to the King of Egypt's goal haul and our flamboyant Brazilian's substantial increase in all the things people said he couldn't do (i.e. scoring loads of goals).
Mane's position has been changed to accommodate our new right winger (although I think soon enough the rest of world football will ban us from ever referring to Salah as a winger).
He's now effectively playing as an outside left advanced midfielder rather than as an out-and-out forward and, as Sean Rogers mentioned on the TAW Player Review Show after Southampton, the very existence of Salah means that Sadio is no longer the only go-to player in our front three, which in itself reduces his perceived impact on the team.
Despite all of that, he's still basically on the same trajectory as he was last season when we all thought so highly of him, and he could well finish the season with numbers for goals and assists that make us all wonder why we ever questioned him.
The reality is that, without going back and watching every one of last season's games in which Mane featured, it's impossible to tell whether he's significantly different now to the majority of last season, or whether he's just had a few games in which his impact has been less noticeable given our focus on the other side of the pitch.
I'm sure he had off days last season as well but, before looking into the statistics, I'd have said that he was just generally more dynamic and aggressive last time out, more willing to beat his opponent in one-on-one situations, and created more for the team in general.
Then looking at chance created stats he averaged a rate of a chance created every 1.8 games in the league in 2016-17, and this season he's currently at a rate of 1.6 per game. That represents only around an 11 per cent reduction, yet I'd say if we had to put a number on it many of us would have said he's been more than 11 per cent less effective than last season.
As always, statistics don't usually tell the full story, but it would be interesting to see in some alternate universe that exists without Salah just what we'd be thinking of Sadio's contribution this season.
Luckily for us, we get to watch them both play for The Mighty Reds.
I'll take Mane being our third best attacker all day long.
"It could not have gone any better…" 💥

🗣 Subscribe to #TAWPlayer and listen to our immediate post-match reaction show 👉 https://t.co/CIQEzwblZz pic.twitter.com/YHrVDncmjg

— The Anfield Wrap (@TheAnfieldWrap) 14 February 2018
Recent Posts:
[rpfc_recent_posts_from_category meta="true"]
Pics: David Rawcliffe-Propaganda Photo
Like The Anfield Wrap on Facebook