I HAD to get away this week. My head was chocka.
My head is never "burnt out" — as the modernism goes — but sometimes it feels like it might explode. I got that feeling last week as the Phil Coutinho farce did my fucking swede in.
Not so much his leaving, but the sheer meek acceptance by some of our fans that Jürgen Klopp could do nothing to prevent it — halfway through a vibrant, living season.
The Reds' maxim in days of yore was "never sell your best players". Sometimes though, reality bites and you must relent and give way to ambition.
Kevin Keegan, Graeme Souness and Luis Suarez to name but three all left at the end of magnificent seasons. None departed with amazing grace but with oodles of good football will in the bank.
Ian Rush — to further my point — implored Liverpool to set him free when Napoli came calling with their big wad of Mafia bunce in 1983.
Bob Paisley and John Smith, in respectively clipped County Durham and posh Scouse tones, none too politely told the Neopolitans and the striker to fuck off.
Rush, who wanted to play in the best league in the world at the time, Serie A, and team up with Diego Maradona — and quadruple his wage — was firmly denied his move.
One doesn't quite know what conversations were had but they might have gone something like this.
Paisley: "Fuck off, lad."
Smith: "Go forth and multiply, young boy."
The spindly Welshman duly did and had his kids on Merseyside and stayed four more years.
Rush didn't speak to the manager for weeks. He barely spoke to the chairman ever again. He fell out with most of his teammates.
Rushie responded by being a morose dressing room presence; a real pain the arse, ruining the cherished card school banter with his tittiest of Welsh lips.
Out of spite he banged in 49 Liverpool goals in 1983-84. Each one was another stamp on his passport to Italy, an apparent dagger to the hearts of his bosses.
Paisley chuckled away. Smith meanwhile counted the beans and the trophies won by his moustachioed traitor.
Rush eventually got his Italian financial wish four years later when Juventus came for him. "OK," said The Reds this time, "but loan him back to us for a year or the deal is off."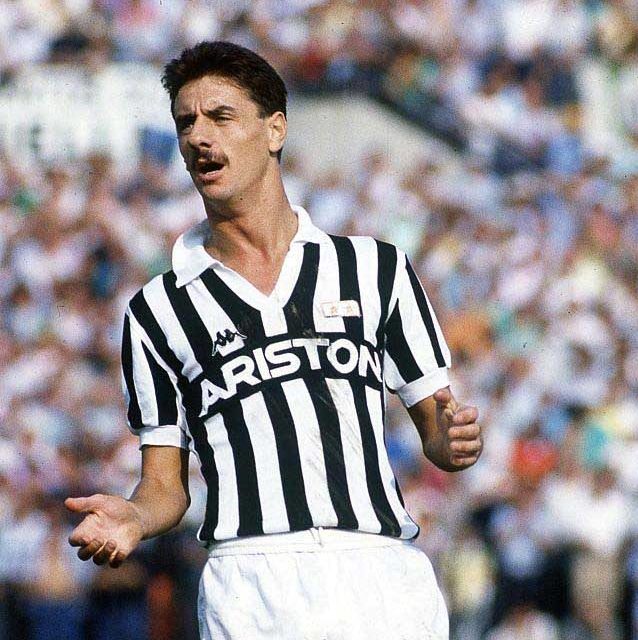 A whole season. A Juve player dressed in red duly netted 40 times in a farewell tour of English football.
No dressing rooms were upset. Were they fuck! Rush was managed into the idea he'd got his move signed and sealed — like we could and should have assured Coutinho — and as a professional he wanted to go out with a bang.
Decades later, Philippe leaves under a cloud. The Brazilian magician, our erstwhile best player, is now an escapee of a regime that refuses to manage tension. A philosophy that must never see harmony threatened.
Has anyone thought this notably fragile Klopp squad might not thrive on an Emlyn Hughes and Tommy Smith hating each other's guts while winning European Cups — together?
No, nay, never, or whatever that is in Deutsch.
But that's enough about The Reds.
As I say, my head was banging. Get away, lad. I'd also been ill; my chest infected by the putrid, dank mild English mid-winter.
For once in my life, I thought "fuck The Reds" and all their terrible Teds.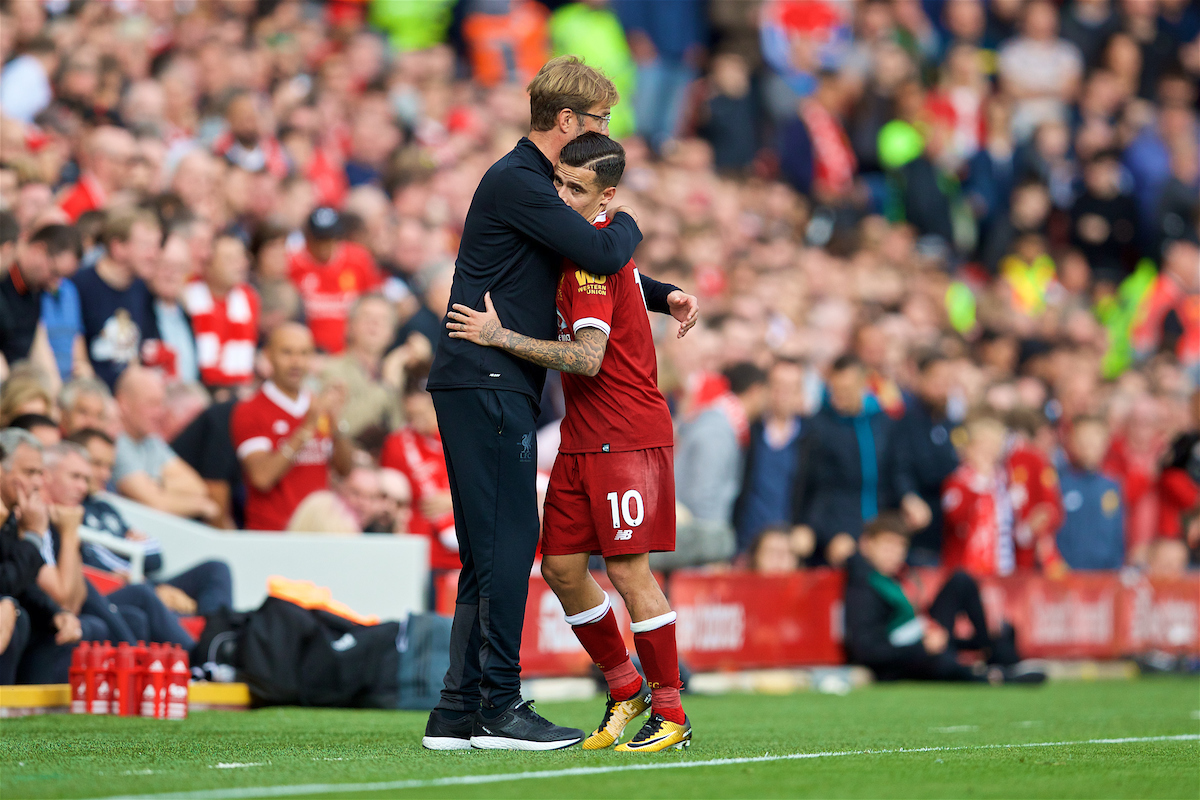 I'll go to Budapest where the air is clean and cold.
I've long been fascinated by the story of the Magical Magyars and the legend of the Galloping Major, Ferenc Puskas.
This fat little genius, akin to Maradona, also once or twice pulled down the trousers of this Septic Isle (sic). A pun for you courtesy of "Del Boy" there.
Puskas and Maradona. Small, genial, enigmatic wizards like the one we recently cast aside at the expense of "team spirit".
Let's see how that team spirit is when we win fuck all again in May and Roberto Firmino wants to get off see to his mate.
Back to Budapest.
The Hungarian team of 1954 is the greatest team never to win the World Cup. Holland in 1974 and 1978 might claim the same. Johann Cryuff was a genius too, but he was right footed and wasn't a fatty.
Puskas was a pub player blessed with the gift of Jesus Christ's left foot. His godly left peg is now buried, with the rest of him, in St Stephen's Basilica. I went there on Wednesday. I felt the presence of Puskas and prayed for my own soul together with those of football and footballers.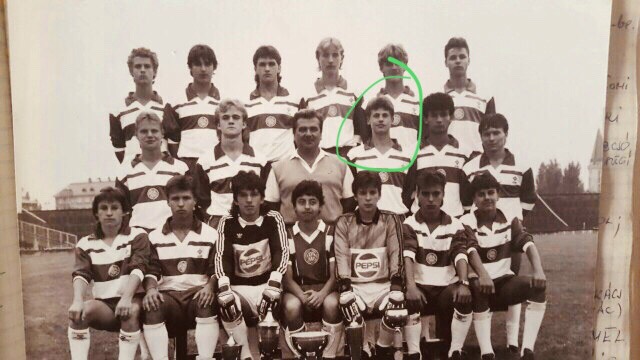 I had gone searching for Puskas but it wasn't hard to find him. His images lies all over this incredible city, that rightly claims to be the Paris of the East. He's a national hero and rightly so.
There are things in Budapest that are stunningly beautiful.
In the end, I didn't visit the Nep Stadium (now the Ferenc Puskas Stadium) or Honved's ground where he decorated a pitch for years before his move to Real Madrid for his three European Cups.
Puskas's legend though — the 1954 World Cup apart — is born of being part of Hungary's 6-3 trouncing of England in 1953. His fat-man drag back and left-foot rocket, to crown a winter walloping which still has Oliver Cromwell spinning in his grave, echoes to this day in the swish and swash of Wembley's old nets.
That his World Cup '54 and the Magical Magyars finest hours ended in defeat to West Germany is one of football's cruelest stories; and perhaps its greatest triumph of functionality over flair.
Hungary lost the final but won the hearts of generations that precede even me. The Germans have been spoiling it for everyone for fucking ages.
I came here in search of Puskas and finally left him, still buried less than a mile from my hotel. But, I had seen him everywhere. Younger, thinner, more sauve than I ever imagined.
His images remind me of the stricken Duncan Edwards of Manchester United only with more brio and more brylcreem. Not a World Champion but at least an Olympia Champion; perhaps a more fitting crown. Olympic gold with the "Golden Team" in 1952 a purer epitaph to crown his 84 goals in 85 games for the Magyars.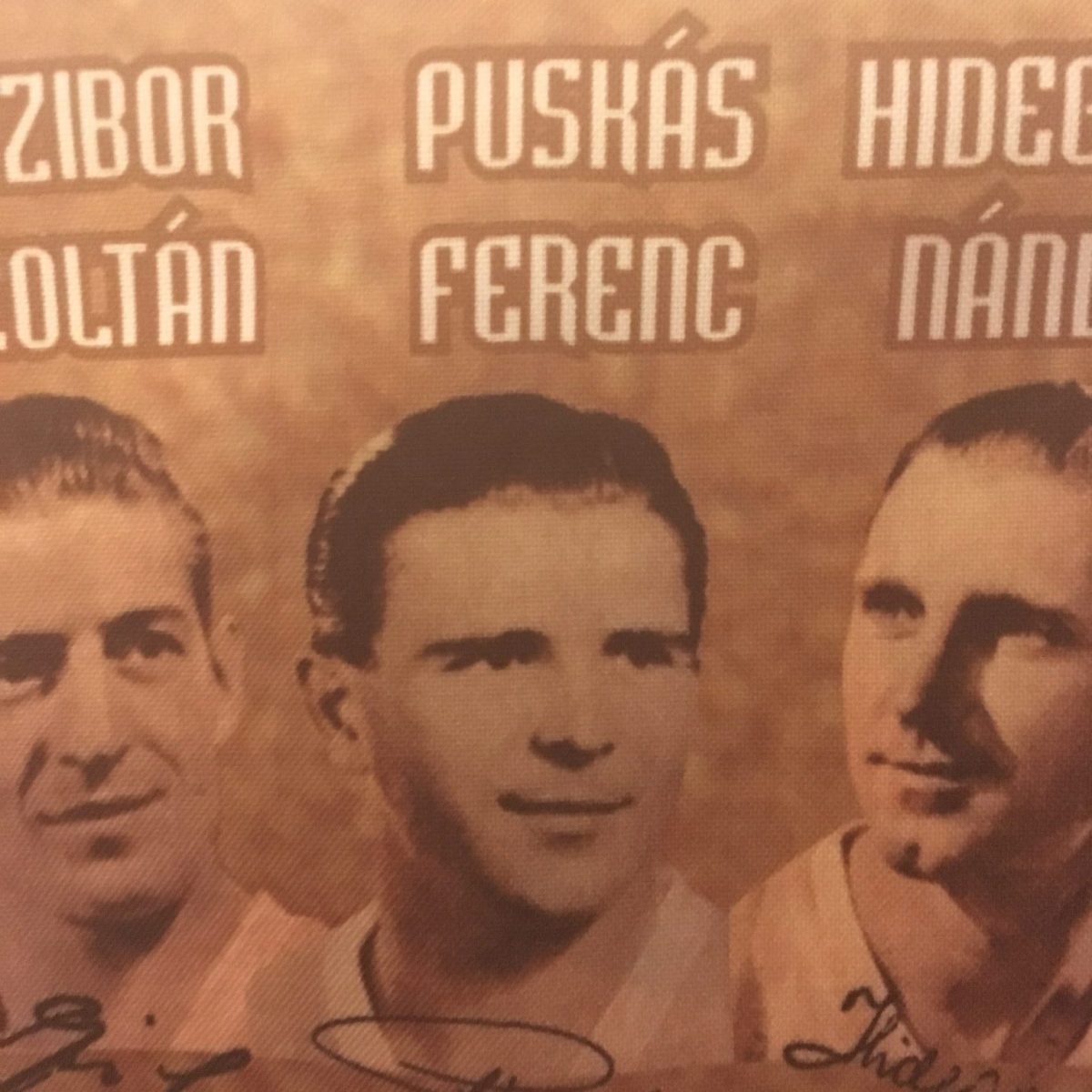 My time with Ferenc was done. I looked for other things. I went to more churches. I lit candles and did loads of thinking.
I found romance. Someone kissed my forehead and bought me wine. Maybe that bit was a dream, but it was a dream of Olympic proportions. The Palinka can be deadly. Forever.
Then I met Borotsek Zsolt, the friendly doorman at my gaff. I didn't speak any Hungarian. Zsolt spoke good English but football is an international language. You know Puskas? Of course. You know Liverpool? Of course.
My new friend said he'd played football. For Hungary. For Ferencvaros. Though a centre half, he probably dreamed of being like Puskas. Like most Liverpool lads I know who dreamt of being Keegan or Kenny Dalglish.
It never happened for him. His eyes were as green as the bottom stripe on the Hungarian flag but couldn't disguise some sadness.
Zsolt suffered an awful knee injury at the age of 19 and lost his lightning pace. A fledgling career was stopped in its tracks. Zsolt began to struggle and lost his place in the Hungarian youth squad.
A terse painful message from youth coach, the late Florian Albert — himself a Hungary great after whom Zold Sasok, The Green Eagles' stadium is named, signalled the end for Zsolt. Imagine the same pain for an injured Liverpool lad sent packing at 19 by Steven Gerrard.
Sadness pervades ordinary Hungarian people. Inequality, low wages and poverty blight all but the chosen few. Beyond the magnificence of central Budapest lies much starker outskirts, as though the Berlin Wall never fell.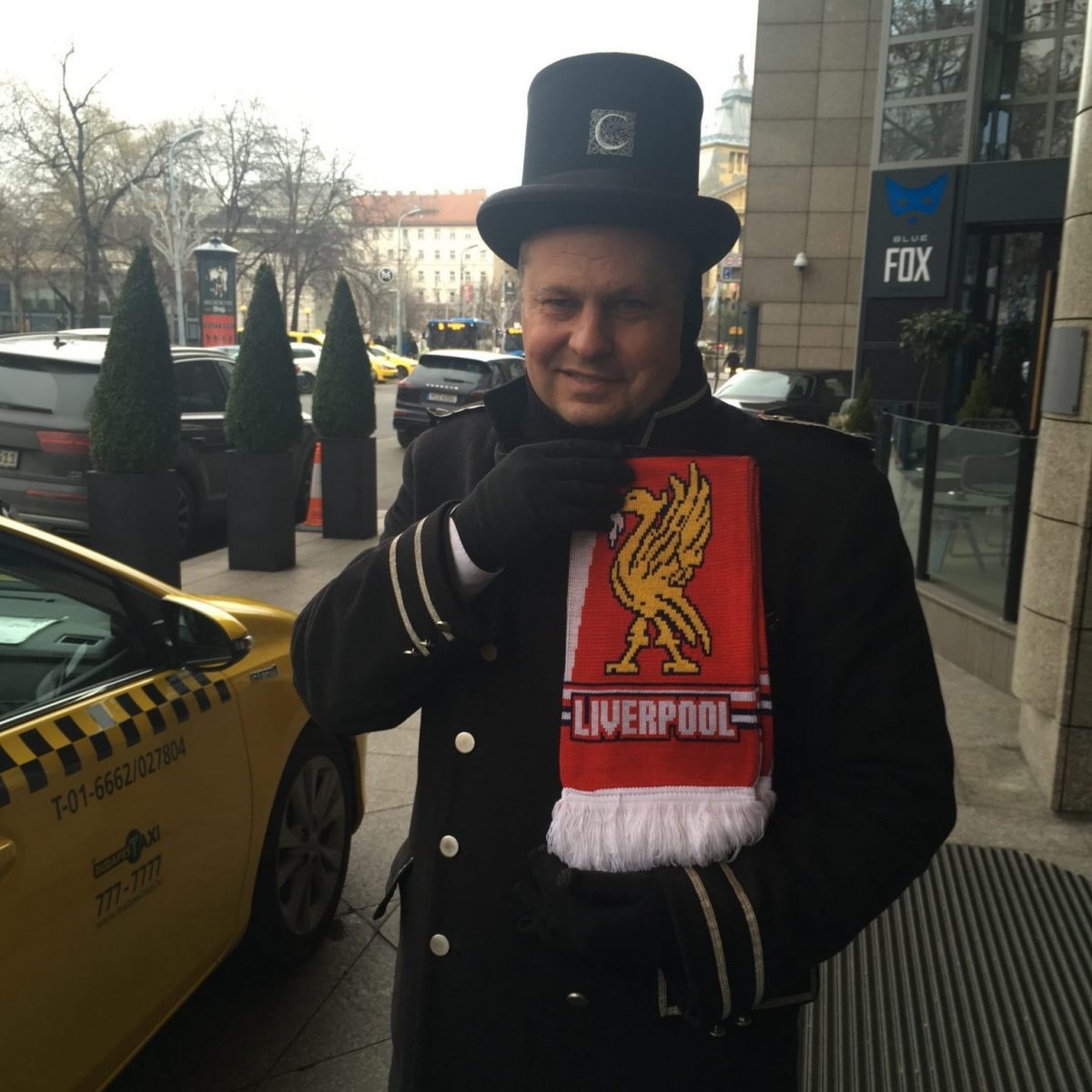 Younger people retain hope that perhaps one day they might flee and experience a better life, while elders look down, rooted in melancholy, haunted by a hard, hard past and with little hope for what remains for the rest of their lives.
Zsolt is also sad about the demise of Hungarian football. Governments plough money into unnecessary new stadia. The people would prefer more money for hospitals. The four Budapest teams share meagre crowds who watch crude football.
A once rich seam of talent has run dry and locals decry the standard of coaching. At the first hint of development a young player is whisked away and settles abroad, but never these days do Magyar lads end up at the likes of Liverpool or Barcelona and Real Madrid.
The Budapesti prefer the Premier League and La Liga and no one seems to favour a local team. They're just sad about the state of their football and aspects of their lovely country.
I'm different. I'm now a Green Eagle. I haven't worn a football shirt in four decades but I write this on the bus to the airport, I'm in green and white stripes.
I bought Zsolt a Liverpool scarf and said goodbye this morning. We both now support the two same clubs.
I came in search of Puskas and Honved. Instead, I go home with Zsolt and Ferencvaros in my blood.
Like us, when saying goodbye, they say "see yer".
Szia, Budapest.
You'll never walk alone.
Recent Posts:
[rpfc_recent_posts_from_category meta="true"]
Pics: David Rawcliffe-Propaganda Photo
Like The Anfield Wrap on Facebook