IT'S a bit of a running theme at the minute that you have to pick sides in a debate about Liverpool players.
Let's take Andy Robertson as an example, since Alberto Moreno got injured about six weeks ago he's been very good and gone a long way to making that position his own, yet instead of people just talking about how promising he looks people seem to have to throw a sledge towards Moreno in.
It seems that there's a law I'm not aware of that says "well, I hope this is the last we see of Moreno" to be added on to the end of any praise of Robertson. I find it a bit confusing. Moreno was almost faultless before he got injured and he too looked a good option at full back. Instead of Robertson "seeing the end of Moreno" it would be nice if we were able to use two competent left backs, which both are.
After that you also have the Jordan Henderson and Emre Can battle. If you say Can had a poor game, or did something wrong, you're told within a matter of minutes that Henderson is shit like it gets Can off the hook for turning like the QEII. You don't have to take a side; you don't have to think that if one is really good that the other one is rubbish or should be hated.
But bizarrely people have now decided to start a Loris Karius v Simon Mignolet one. A lot of people don't like Karius, that's absolutely fine, if you think he's crap I'm not here to tell you that you're wrong. Personally, I don't really think I know how good he is and I don't really get how people can be so convinced by their belief that he isn't. I haven't been overly impressed so far, in all honesty, but a run of 10 games and then sporadic appearances every few weeks just isn't enough for me as a gauge.
We all know the story, he replaced Mignolet in mid September of last season, dropped a huge bollock against Bournemouth, put a goalkick out for a corner against Sunderland the week before, and Mignolet was back in not long after. In some people's eyes that seems to be enough, a 10-game spell in which we won six, drew three and lost one where he cost us, at most, a point.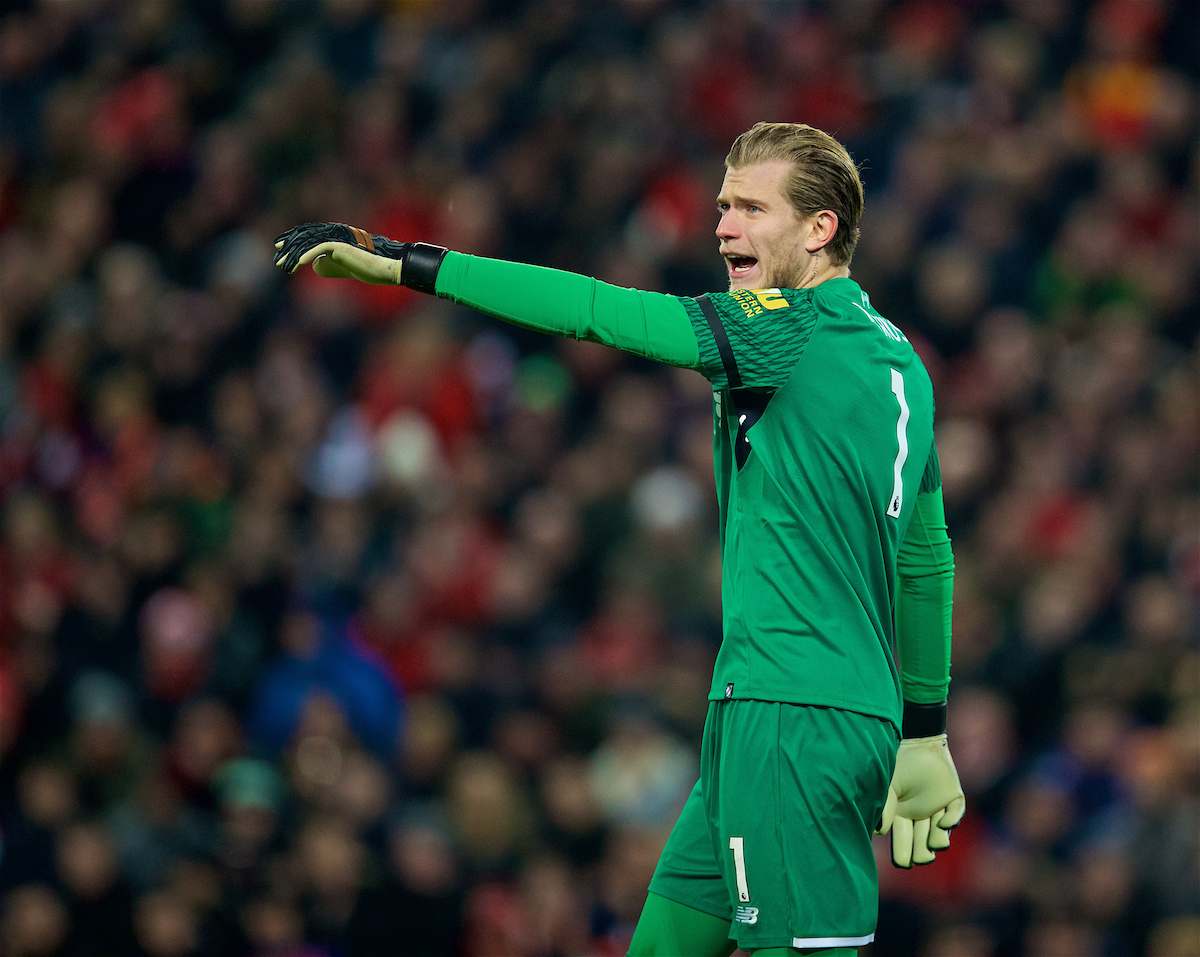 Since then he's played 16 games of which two of them were back-to-back Premier League games and I've seen him have good games like Sevilla away, Southampton away in the League Cup last season, and West Brom at home in December.
I've seen him have bad games like Sunday where he should have done much better for Leroy Sane's shot and also Spartak Moscow away where he didn't seem to see the ball go past him from a freekick.
I've also seen him have completely indifferent games like the two games against Plymouth Argyle and two against Maribor. So of the 16 games, you're completely and utterly discounting a quarter of these because they were basically pointless.
After that there are games like Arsenal in August where he didn't face a shot but messed about with the ball at his feet and wound people up. That didn't look great, but to be fair he seemed to learn from that as he's been far happier to empty it since then, while there are also games like Leicester where he's got no chance for the goal after which there aren't any meaningful shots for him to showcase anything positive, but he's also played a huge part in Liverpool scoring.
To bring it round to the ridiculous X v Y argument, Liverpool scored a goal against Leicester that simply wouldn't have happened had Simon Mignolet been in goal that day. If people want to talk about him potentially costing us over the course of the rest of the season, then it's good to know that he's already got more in the positive column than the negative.
This is why I'd quite like to see him get a run. I want to know if he's any good. If it turns out that Karius is worse than Mignolet then that's absolutely fine with me. But persisting with Mignolet simply isn't an option any longer, we're three and a half weeks removed from what appears to have been the final straw — a ball being hit straight at him from 30 yards and going in. It didn't swerve, it didn't move, it didn't do anything bar go in a straight line.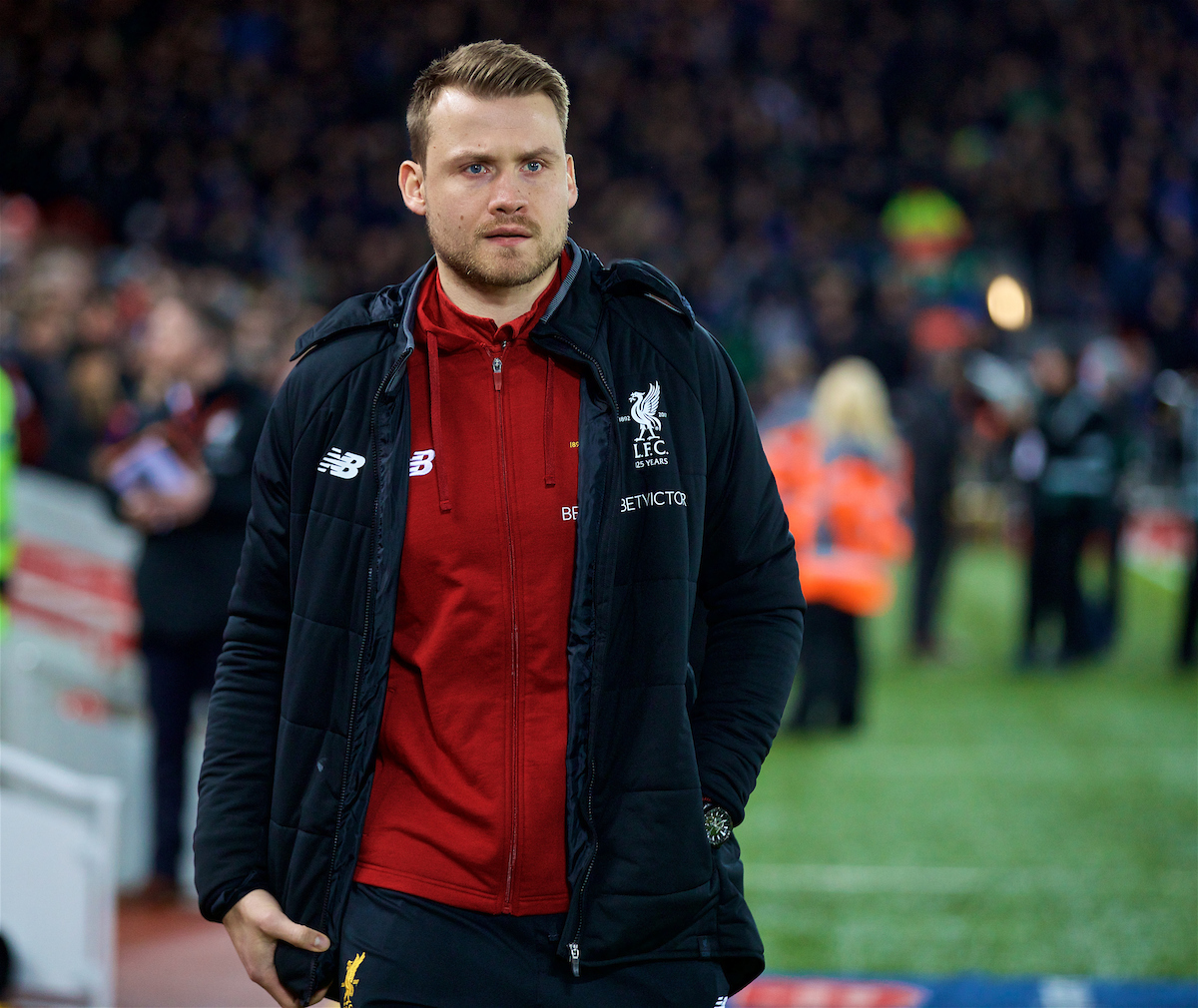 He doesn't have any redeeming qualities of note, I don't know what someone would say he's actually good at. It's like that job interview question of "sell me this pen". How would you sell Mignolet if you were standing on a market stall harassing passers by?
He doesn't command his area, he can't kick a ball very well, he doesn't sweep and allow a defence to play a high line, and if he isn't going to save things like that Granit Xhaka attempt at Arsenal then you can't even argue that he's a good shot stopper that goes some way to making up for these deficiencies.
While this doesn't tell a huge story, Manchester United have given up 96 shots on target this season and Liverpool 67. One has conceded 16 and one has conceded 28. I suspect you don't need me to tell you which is which.
As a percentage 16 per cent of Man United's shots on target conceded end up as goals, our number is 42 per cent. This is an incredibly basic metric and has huge holes in it but on a base level it isn't indicating that Mignolet is a good shot stopper.
The first action of some would be to say something negative about Karius. Why? Does it make Mignolet a better goalkeeper? No it doesn't, and it definitely doesn't give us any alternative.
Yes, it is entirely possible that he's absolutely dreadful and that giving him a go is the wrong option in the long term, I'm happy to concede that but at the minute it looks like we have three options as alternatives to Mignolet:
1. Loris Karius
2. Danny Ward
3. Buy a new goalkeeper
At the minute you can discount option three as it's unlikely that a club is going to sell someone good enough to be in goal for Liverpool in January because why would they weaken their own side mid season? That leaves Karius or Ward.
While I don't really get why people rate Ward so highly based on what he's actually done in his career to date, I'm fine with having a look at either but if the manager says that that is the way he wants to go then I'm happy to back him. Surely we've seen enough vindication of decisions he's made in the last year or so to trust him?
The not panicking and buying a centre back, any centre back, just a lad who can play centre back, and the sensible rotation even if the results weren't 100 per cent perfect. Big decisions vindicated. Big decisions that people found issues with vindicated. Why can't this be another one?
This situation reminds me a little bit of David James and Brad Friedel. James was the established number one goalkeeper, everyone knew we needed better, we brought Friedel in, gave him very limited opportunities and then decided he wasn't good enough, took him out, put him back in, took him back out again and sold him.
Friedel went on to be one of the best goalkeepers seen in England since the turn of the millennium while Liverpool played Sander Westerveld for two years.
Until I see Karius a bit more, I'll have a nagging thought in my mind that he might be Friedel to Mignolet's James. And if it turns out that he's more Chris Kirkland to Mignolet's Jerzy Dudek then so be it. After four and a half years, in which I've defended Mignolet more than the average person, I've reached the end of my tether with him.
If Karius does turn out to be Kirkland as opposed to Friedel then fine, but please, please don't turn it into an argument that displays Mignolet in a positive light. We've had four and a half years of his nonsense, time to move on.
"People will look at the £88million release clause [for Oblak], but you have to compare that to the importance of the player within that team. I think we can all agree that a goalkeeper is more important than anything right now."

Subscribe to listen: https://t.co/eTmRQkhp95 pic.twitter.com/lKUuh8E9Qy

— The Anfield Wrap (@TheAnfieldWrap) 16 January 2018
Recent Posts:
[rpfc_recent_posts_from_category meta="true"]
Pics: David Rawcliffe-Propaganda Photo
Like The Anfield Wrap on Facebook