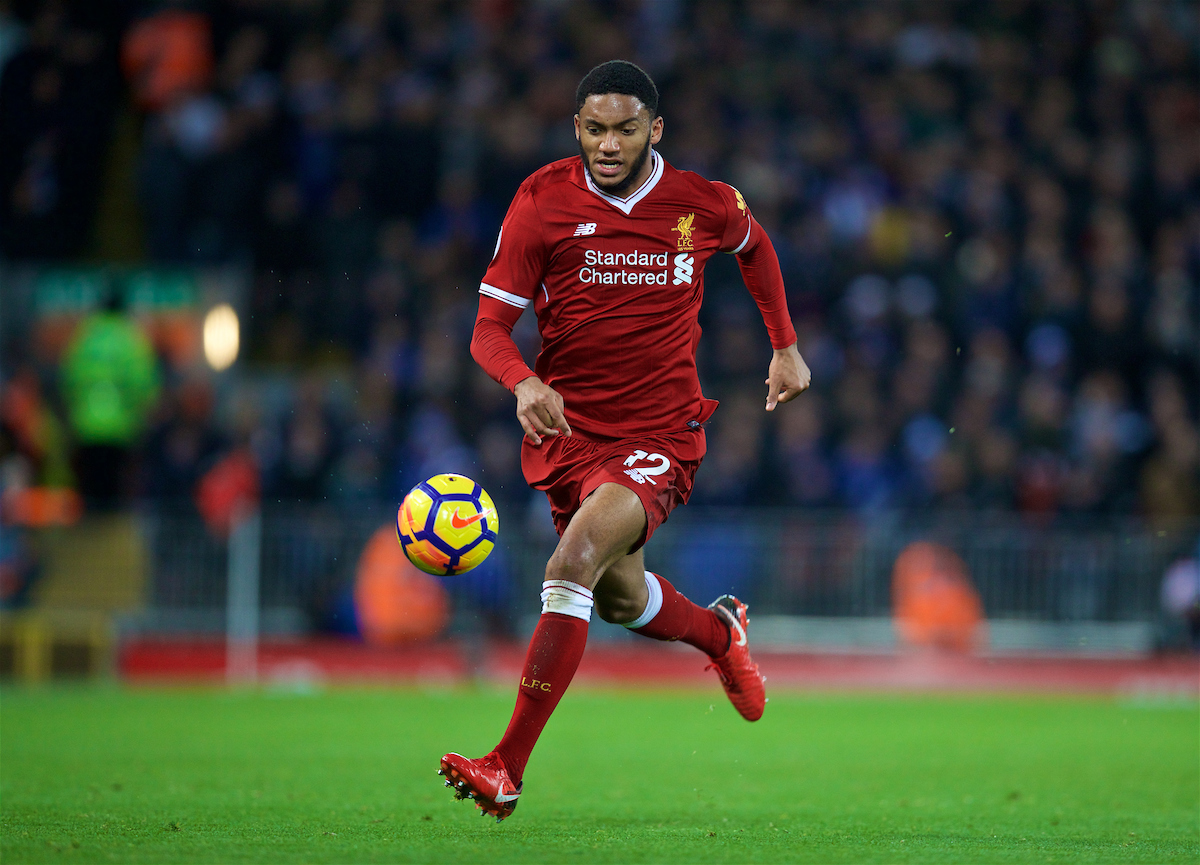 JÜRGEN Klopp is a manager with a proven track record of bringing through young talent.
Developing players on the training ground and helping them maximise their potential is an integral part of his philosophy, and sets him apart from many top-level managers, for whom the transfer market is usually looked to as the first port of call to strengthen particular areas in their squad.
It would have been quite easy for Klopp to go out and splash £20-30million on a new right back last summer when it became apparent that Nathaniel Clyne would be out for a considerable length of time. Clyne started all but one of Liverpool's league games last season and therefore to lose such a constant component of the side which secured a top-four finish might have been seen as a real spanner in the works for Klopp in terms of his preparations for the new season.
Rather than buying a new right back to fill the gap, however, Klopp chose to put his faith in resources already at his disposal in the form of Joe Gomez and Trent Alexander-Arnold — two youngsters with hardly any Premier League experience under their belts. It was a bold call by the manager, but ultimately one which has largely paid off due to the impressive contributions made by both players so far this season.
While Alexander-Arnold made a handful of appearances at right back last season and was regularly part of the match-day squad throughout the latter half of the season, Gomez barely featured, making just three appearances in FA Cup games against lower league opposition while playing at centre back.
Gomez had only recently returned from an Anterior Cruciate Ligament rupture when he struggled badly in the FA Cup defeat at Anfield against Wolves and at that point it looked like a very long way back for him in terms of being able to reestablish himself as part of the first-team picture after his initial string of impressive performances at left back under Brendan Rodgers when he first arrived in 2015.
Fast forward to the present, and Gomez has done exactly that, against the odds, cementing his place as Liverpool's first-choice right back despite having never played a single league game since Klopp's arrival. He has seized the opportunity with great aplomb, demonstrating his versatility in the way he has adapted to a new position in such a short space of time.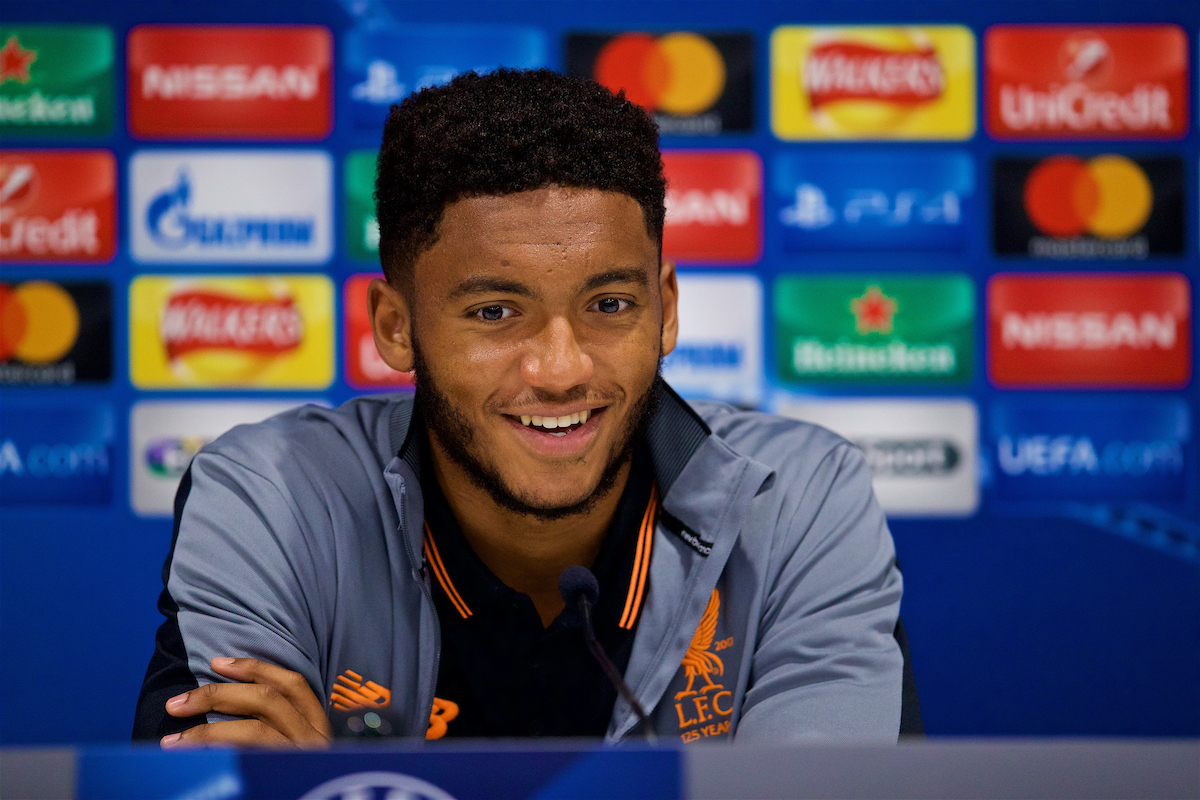 While Alexander-Arnold offers the more naturally forward-thinking option and has been used to good effect in certain games, Gomez is clearly Klopp's preferred choice in that position and clearly trusts him more against higher quality opposition. A carefully managed rotation policy has ensured that neither player has been overworked, such that they have both been fully fit and available for virtually every game so far, allowing Klopp to readily tweak his backline depending on the type and calibre of opposition.
Although the general feeling is that centre back is Gomez's natural and long-term position, he has shown himself to be far more than just a stop gap at right back. He has genuine quality and composure on the ball, capable of driving forward in support of the attack and supplying accurate delivery into the box — as demonstrating with his assist for Roberto Firmino's opener against Arsenal at Anfield earlier this season.
Defensively, his reading of the game is generally superb and he's often able to anticipate danger, make an interception and immediately break forward to get Liverpool on the front foot quickly. Then there's his physical stature, with such immense strength that he's able to shrug off almost any opponent with relative ease — which he uses to his advantage both in and out of possession.
At times this season, we've also seen Gomez display his positional intelligence when operating as a quasi-right-sided centre back, tucking in closer to the central centre back rather than galloping up the wing, to ensure that Liverpool have three men back at all times, so as not to leave themselves overexposed. It's a small tweak which has proved highly effective on several occasions.
When comparing Gomez to the other top right backs in the league, he fares very well from a statistical point of view. He makes more interceptions (1.85) per 90 minutes than Kyle Walker (0.98), Antonio Valencia (1.34) and Hector Bellerin (0.7), while also making more tackles (2.41) than any of these players.
Perhaps even more surprisingly, he completes more successful take ons (1.05) per 90 minutes than Walker (0.88), Valencia (0.96) and Bellerin (0.65), demonstrating his ability on the ball and confidence to surge forward in support of the attack.
He is still young, however, and at 20 years old there remains significant room for improvement. Gomez tends to be in his element when he is constantly actively engaged in the game, but has a tendency to switch off and lose concentration from time to time when he hasn't had all that much to do. The single biggest weakness he's shown this season is a lack of awareness and judgement at the back post where he has been caught out several times in situations which have led to goals for the opposition.
This was the case with Manuel Lanzini's goal in the 4-1 win away against West Ham United, as well as Alexis Sanchez's goal in the 3-3 draw at the Emirates and most recently with Leroy Sané's first-half equaliser in the win over Manchester City, where he appeared to lose his sense of orientation as Walker's lofted pass was chested down by Sané who was then able to leave Gomez in his wake before driving into the box to score.
It's certainly something he has to eradicate from his game, but it is only to be expected that he will make such errors on occasion given his relative youth. Better communication among the back line would also help him in this department, something which ought to improve with the arrival of Virgil van Dijk who showed his natural ability to command and organise the defence.
These mistakes, although quite high profile, can still be regarded as relatively minor blots on what has been a thoroughly excellent season for Gomez thus far, in which he has performed with an assurance and maturity well beyond his years. Clocking up 22 starts already will no doubt aid his long-term development and it's important to remember that he still probably has at least four-five years until he begins to enter his prime years.
To come back from such a damaging long-term injury, earn himself a senior England call up with a man of the match award on his debut against Brazil, and cement his place in a Liverpool side which now sits third in the table, is a great testament not only to his considerable ability as a young defender with vast potential, but also his mental strength to pull through what must have been an enormous struggle.
If he can continue on his steep upwards trajectory — and there is little reason to believe otherwise — then Liverpool will potentially have themselves a defender who, for a measly £3.5m, could be a regular starter for the next decade, capable of operating anywhere across the backline. The prospect of a future van Dijk-Gomez partnership is a hugely enticing one, although on the evidence this season, there is certainly a case for him to continue at right back for the time being.
In a season which has so far seen the spectacular arrival of Mohamed Salah as a genuine superstar, the dazzling brilliance of Firmino and the rising stature of a rejuvenated Alex Oxlade-Chamberlain, the reemergence of Gomez as an integral part of the Liverpool side has been a real uplifting story as he continues to grow as a player having recovered from such a serious setback so early in his promising career. Long may it continue.
[wonderplugin_audio id="60″]
Recent Posts:
[rpfc_recent_posts_from_category meta="true"]
Pics: David Rawcliffe-Propaganda Photo
Like The Anfield Wrap on Facebook