IT'S transfer season, which means excitement, anticipation, theorising, frustration, fear and mild Twitter addiction.
After a slow start by all, deals are happening all over the place now. Even my work team have just had a star striker poached for an upcoming summer tournament. I tried to become one of Sky's infamous 'sources' in breaking that story, but all Jim White would say is "We're not running it, OK? Now please get out. I'm trying to bathe!"
Everton have of course signed most of the players. On top of the 46 or so lads they've signed this summer (at the time of writing) there's talk of imminent bids for Gylfi Sigurdsson, Olivier Giroud, Marko Arnautovic and a hopeful question asked of an emotional Blues return for Mickaël Madar.
Meanwhile, Jürgen Klopp and Michael Edwards wait. They wait, and they wait, and they sip Guinness. Tick follows tock follows tick follows tock follows tick.
Elsewhere, Arsenal sign Alexandre Lacazette, Manchester United secure Romelu Lukaku, Barnet sign Richard Brindley, but Klopp and Edwards continue to wait. They've knocked back a case each of Guinness by this point and Klopp is starting to wonder whether it really is the Schwarzbier that Edwards initially assured him it was. Tick follows tock follows Mick follows Klopp follows tick.
So what are they waiting for? Some chasers? Well yes, sort of. Naby Keita does plenty of chasing, though it's The Reds who are chasing him, but he's being dangled agonisingly above their heads by RB Leipzig and Ralf Rangnick.
The Virgil van Dijk 'most saga-eist of sagas' continues to move everywhere without going anywhere. As he peered out of that aeroplane window wondering if his Blackpool buddy would come and rescue him, Liverpool circled the wagons and realised they would need to bide their time, and bide it they most certainly are. The Southampton defender boarded another plane yesterday to Austria with his current club, and may well have been peering longingly out of the window again. They don't have a Valhalla ride in Vienna.
https://twitter.com/VirgilvDijk/status/872785988489236480
Even reported signings that seemed to be simpler to achieve on paper continue to elude. Alex Oxlade-Chamberlain is being held captive in the bowels of the Emirates Stadium, tied to Alexis Sanchez, Mesut Ozil and Gunnersaurus, while Andy Robertson appears to be the likeliest of unlikely left-back options. On the face of it, Liverpool continue to wait.
Here's to you, Ahab! And the fat drummer hit the beat with all his heart.
Is this the right tactic, though? While rivals are sealing big deals, Liverpool are seemingly playing it cool, confident that they'll eventually get their number one targets. Klopp has apparently identified Keita and van Dijk as two who are big enough improvements on what he has, and it appears as if there are few – if any – others he considers as vital to his future plans.
It's already being suggested that the club should move on, lest they miss out on other potential recruits and have to settle for lesser players, or shock horror, not sign anyone else at all on top of early recruits Mohamed Salah and Dominic Solanke.
If Klopp wanted to go for players to pad the squad out, who weren't absolutely vital to their current teams, he'd probably have signed several by now. However, the manager has been clear that he only wants players who are a definite improvement on what he has.
So should Liverpool stick to their guns and only aim for the best they can, or should they start getting numbers through the door to swell the squad ahead of a busy season?
What The Reds were arguably missing at times last season was that extra quality to be able to keep out dangerous attacks and/or to break down stubborn defences. For the many qualities that Liverpool showed in 2016-17, there were too many times when there wasn't quite enough on the pitch to get the job done.
What usually makes a great team is improving on the starting 11.
Instead of buying players to sit on your bench, buy better players than the ones you have, and move your existing players to the bench. It may seem callous but that's how you separate the true fighters from those who choose to run from a challenge.
Better quality players will also be important when it comes to the Champions League, where the standard of opposition invariably goes up. We have seen from Tottenham how having a team that looks great in the Premier League doesn't necessarily translate in Europe. The Europa League run of 2015-16 was a good laugh, and the idea of Klopp in the Champions League with the quality to go far leads to mouthwatering thoughts of great nights like those we experienced a decade or so ago.
However, the most obvious argument against playing the long game for top targets is that there's a risk of missing out on them, leaving the squad short, possibly shorter than it was at the start of the summer.
There's also the fact that it will take a lot of money to sign those players and, as with any signing, there is always the risk that they'll get a bad injury, or worse, just turn out to not be as good as we thought they were.
As for the argument for quantity over quality, there is a viable line of thought that Liverpool need numbers. Last season the squad looked a few players light at times, having to fill the subs bench with teenagers for most of the second half of the campaign. The game against Crystal Palace saw us name only outfield teenagers barring Alberto Moreno among the substitutes. This year Liverpool will have European games added to what they had last season, and ideally more FA Cup fixtures to navigate as well.
There also needs to be healthy competition for places. There is no question that Klopp has a squad of professionals at the moment, but what subconscious motivation is there for players to give it their absolute all if there isn't a viable replacement for anyone not playing at optimum level? The improved form of Simon Mignolet after the introduced threat of Loris Karius was partial proof that real competition generally increases performance.
Chelsea had the likes of Willian and Cesc Fabregas on the bench last season, Manchester City regularly left some of their superstars on the sidelines, ditto Manchester United. Liverpool could do with being able to call on proven high level quality to change games when in need, as seen in the Stoke game when Klopp turned to Phil Coutinho and Bobby Firmino at half-time.
That said, there's no African Cup of Nations this season, so Sadio Mane and Mo Salah won't be gallivanting off anywhere in January. You would also hope that we wouldn't be as incredibly unlucky with injuries as we were last season (and the season before).
If everyone's fit, Liverpool already have a pretty big squad, but of course that's a perennial 'if'. As things stand though, it probably takes at least three injuries to midfielders before Marko Grujic gets a look in, and another one or two for Ovie Ejaria to get a game. Even Danny Ings will be waiting for Firmino, Daniel Sturridge, Divock Origi and possibly Solanke to pick up knocks before he gets to start.
For all this talk of transfers and a requirement to build, I can't help but look at Tottenham again. Last year they had one of the worst summers they could have imagined, spending £50million on Moussa Sissoko and Vincent Janssen, who both flopped. Victor Wanyama was their only successful signing, but the influence of him alongside what they already had was enough to give them their best ever performance in the Premier League. When you look at what Mauricio Pochettino is doing, a large amount of it is based around keeping his team together and bringing them through as a collective.
You may have heard the excellent podcast Gareth Roberts did recently with Simon Strachan, co-founder of Gain Line – a sports analytics company – in which Simon spoke about the importance of team cohesion. Spurs have become as cohesive as a gang of highly-trained acrobats, and it's clearly paid off.
Increasing team cohesion means making minimal changes to the personnel, or at least not doing it all at once. Klopp gives the impression that he values cohesion very highly, which is probably why he wants to go for specific types of players he really believes will add to what he has, but otherwise isn't desperate to bring numbers in for the sake of doing so. He already has a number of talented players who know his methods and have shown him they understand his instructions and have the will to carry them out.
He brought in quite a lot of new players in his first two years at Borussia Dortmund, but once he had them purring, the incomings were minimal, only really ever spending big to replace key players he had lost. You get the impression he's always been happier with this squad than the one he inherited after moving to BVB from Mainz 05.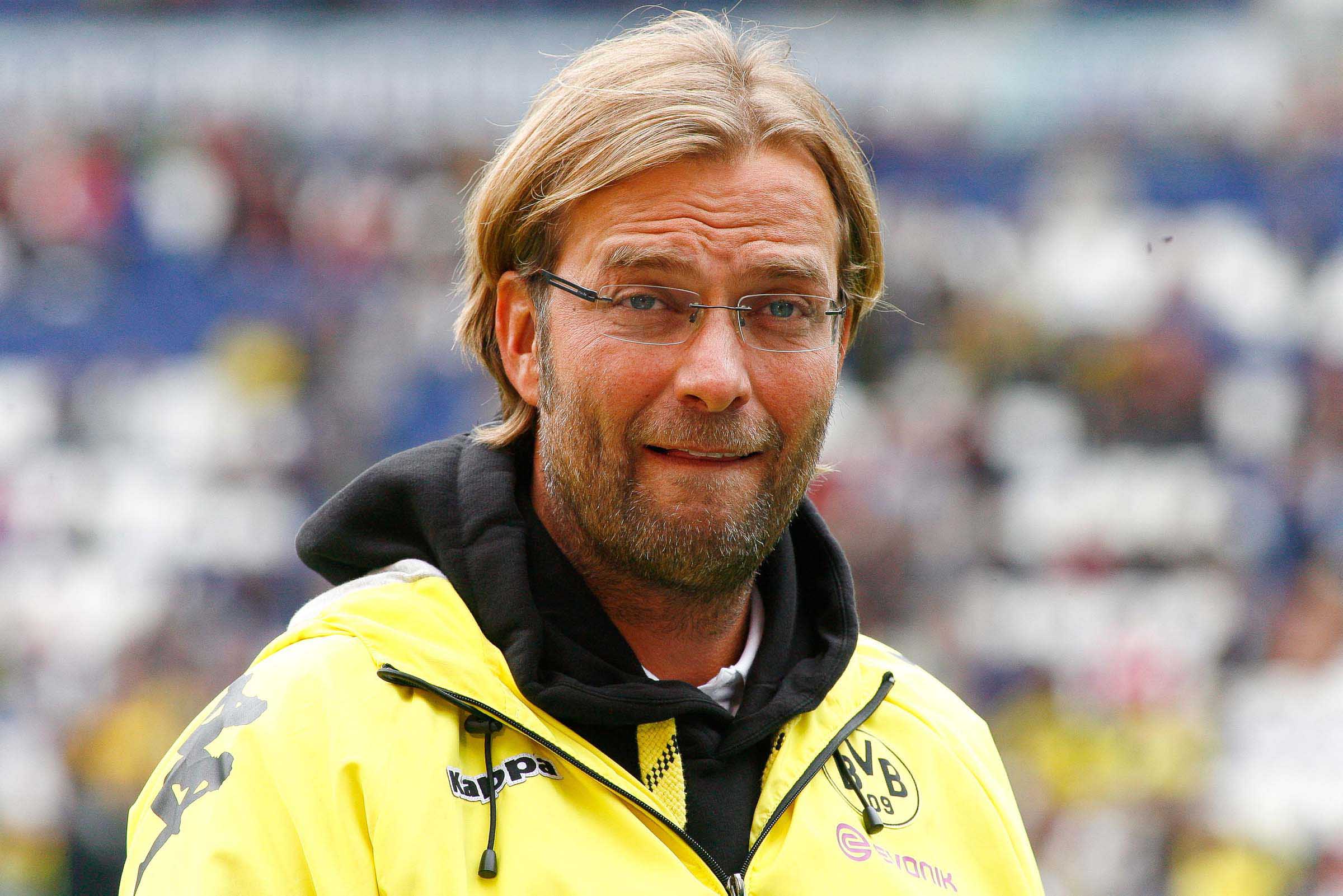 Liverpool do of course need to sign more players, but not too many more. This squad is very good already, and just requires a few extra subtle elements. We've all seen before how adding too many mediocre ingredients at once makes the soup taste like old socks.
While it was far from ideal for Klopp last season having to throw so many young players into the matchday squad to make up the numbers, I'd like Liverpool to give opportunities to talented youth wherever possible, and I think Klopp wants to as well. Not all at once of course, that isn't fair on them, but as and when they are needed. Ideally it will happen among plenty of first teamers so that they don't feel the pressure they did at times last season. Personally, I'd be delighted to see Trent Alexander-Arnold starting against Crystal Palace, Ben Woodburn getting half an hour against Huddersfield and Ejaria playing alongside Jordan Henderson and Adam Lallana against Brighton.
If you are one of the many who's getting a little antsy about the lack of activity, fear not. For what it's worth, I do think Klopp and Edwards will have sufficient backup options in mind. Maybe not splashing the kind of cash initially believed, but there will be players noted down somewhere who are more obtainable and can come in and improve the team/squad, while hoping that the van Dijk and Keita deals will be more doable down the line.
Then again, we might just be able to get those done sooner than we think. It feels like an eternity but the transfer window still has a long way to go, and with such rich prizes at stake, there's no need for Liverpool to show their hand just yet. Patience is the key.
I have faith that before long the club's Twitter feed will be posting a video of Peter Moore taking a helicopter ride to Guinea and smashing a couple of cans of Red Bull together before necking them like Stone Cold Steve Austin. He lands and hops straight on a motorbike, slightly bigger than Ian Ayre's, before racing through the streets. He comes to a lone house in the middle of nowhere. He enters the house with a nameless Liverpool shirt with just the number 8 on the back, and a shelf brought all the way from Melwood for leaning on.
Moore walks through the silent house, floorboards creaking beneath his feet. He slowly opens a door and sees a silhouette. The figure is facing away, he tiptoes towards him, but accidentally drops one of his Red Bull cans on the floor. The figure spins around and simply says "Robertson announced."
To hear discussion around Liverpool's targets and more subscribe to The Anfield Wrap. If you want a taster of what we do listen to our FREE show 'Transfers Unwrapped' where we pulled back the curtain to see what goes into transfers. A subscription also gives you access to our podcast archive – here are some of the highlights so far
Here's to waiting.
Recent Posts:
[rpfc_recent_posts_from_category meta="true"]
Pics: David Rawcliffe-Propaganda Photo
Like The Anfield Wrap on Facebook