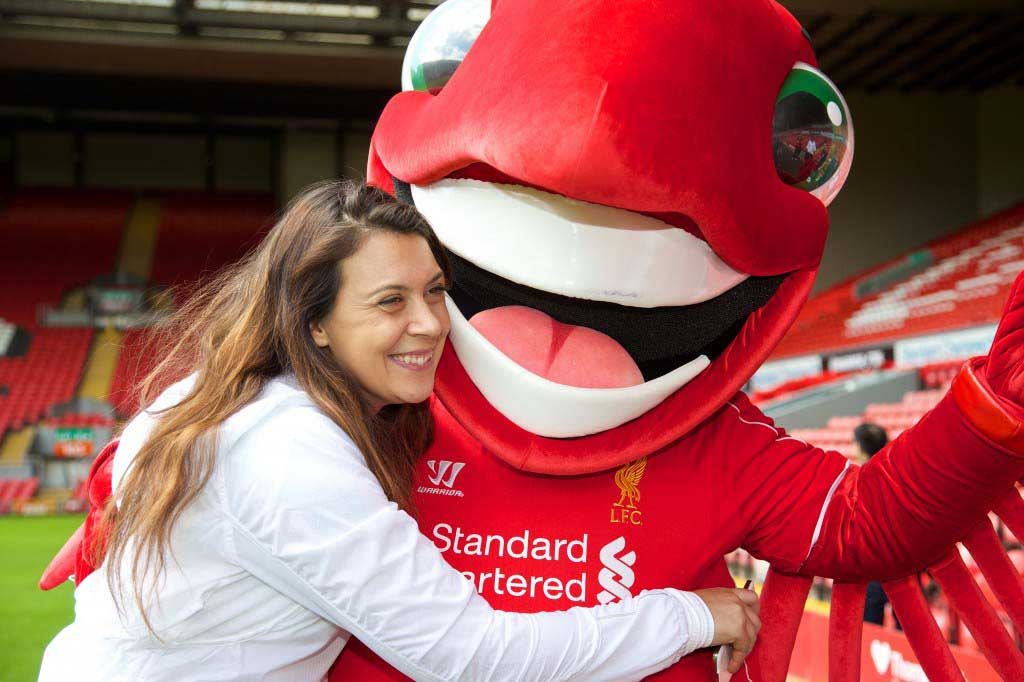 WHEN you talk about football it's important to remember that there's a difference between what could happen and what does happen. In no area of the game is that more important than when discussing the financial implications of an ever-expanding set of commercial partnerships.
I'm squarely behind the idea that tickets to see a football match should cost no more than £20. I'm not talking about the corporate tickets, obviously. Let the people that shell out for corporate prices pay whatever the club can get. But for the average football supporter, who also has to pay for food, travel and possibly some items from the club shop if they're that way inclined to the whole package, isn't £20 a fair price? I think it is.
While I think the net spend argument is slightly flawed — if Liverpool had kept hold of Rickie Lambert and Fabio Borini this summer, for example, we'd have had a higher net spend but we'd also still have Rickie Lambert and Fabio Borini — I think supporters are right to ask why our net spend was alongside that of Norwich and Aston Villa and around £2.6million less than Everton. The owners should invest in the players that are going to be taking to the pitch if they want the club to be successful.
There is also an ever-growing group of people that want the club to sack Brendan Rodgers and bring in someone like Jurgen Klopp, who would presumably bring in his own backroom team so those that Rodgers brought in this summer would also need to be paid off. Of course we could have a whip round but that would be cringe worthy in the extreme wouldn't it?
All of these things are fair, yet all of them will cost the club a not insignificant amount of money.
There are plenty that don't like how Liverpool Football Club appears to be growing its commercial partnerships. Nivea for men is the official grooming partner of LFC? Behave! Subway, Gatorade and Dunkin' Donuts? We're supposed to be encouraging sportsmen not the losers of the world's fattest man competition! Who the hell are Garuda Indonesia when they're at home? What good does that do me when Adam Lallana can't pass the ball to someone in a red shirt?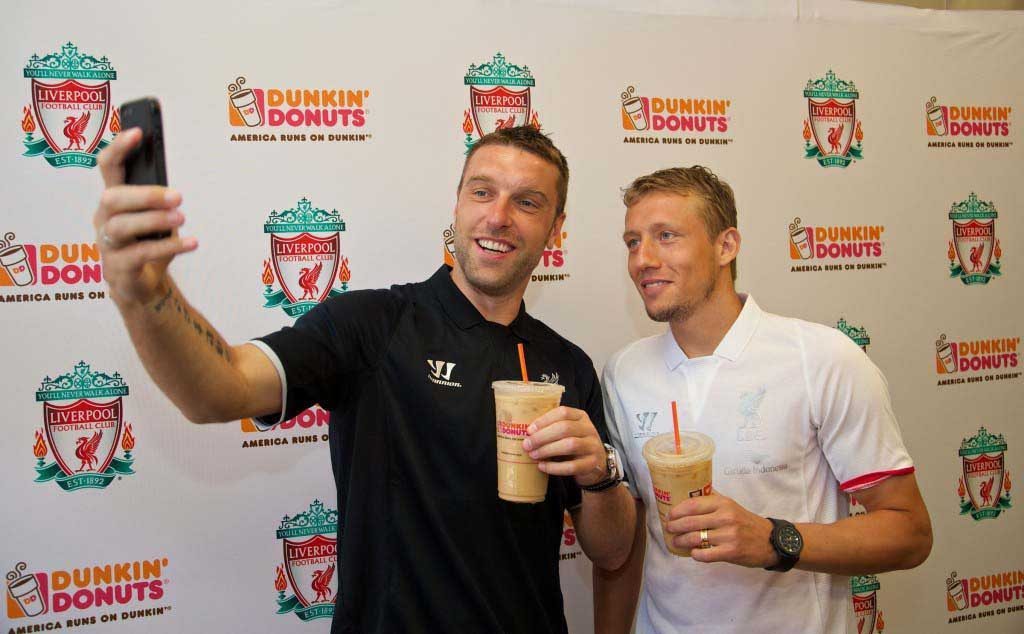 Plus, of course, there's Mighty Red. The scourge of everyone that's ever seen the new-ish Liverpool 'mascot' running around the place trying to encourage kids to support Liverpool and enjoy themselves at the match. The twat.
But here's the thing; if you want the club to lower ticket prices, if your chief desire is to see a massive increase in net spend, if you are threatening to set fire to yourself underneath the Shankly Gates unless Rodgers is sacked, how do you think the club will pay for it all if they can't expand commercially?
Of course there's the TV money. Obviously there's the money that people spend in the club shop. But that's not limitless and the money from the TV deal could get smaller if Liverpool don't get better on the pitch. The easiest way to get better on the pitch is to spend money on players and the best way to get money to spend on players is by expanding the club's commercial partnerships.
I understand the counter-argument. I realise that plenty would love it if Liverpool FC could maintain a more traditional approach to these things and keep hold of the values that were installed when the club was formed.
Unfortunately, though, we don't compete in a communist footballing society. Manchester City aren't going to give us any of their wealth, they're just going to keep spending and making as much money back as they can from their own commercial deals. We have to exist in the real world and that world is one in which Garuda Indonesia would like more people around the world to have heard of them.
I must admit, I don't see the problem. But then I've never really understood advertising at the best of times. Are people really more inclined to buy some tea because the voiceover was done by Stephen Fry? Are you honestly more likely to drink Carlsberg because they sponsored your football club?
The only thing advertising's ever done for me is to convince me never to buy Ronseal's Quick Drying Wood Stain because everything else does exactly what it says on the fucking tin as well. And while we're on it why do key cutters say, "while you wait"? Isn't that just an advertisement for bad service? Restaurants don't say "food cooked while you sit and chat".
Anyway, I've drifted off topic. The point is that we'd all love it if the club could afford to sit back and maintain its traditional values — I'd even promise to buy something made by Candy if they put that old shirt back on. But if we do that we'll be left behind. Much like when Manchester United decided to expand Old Trafford and the powers that be at Anfield decided they liked the close environment of the stadium and that United were being quite arrogant in assuming they could get so many people to go to watch them play football.
As for Mighty Red, I can understand why people don't like it or what it means, but you're not the target audience. I completely agree that the best way to get kids following Liverpool is to get them in the ground and the club needs to do more to see that happen. There's nothing that compares to the first moment that you walk up the steps and see the rolling green carpet of the pitch rise in front of you. But if a young kid gets given a Mighty Red toy or spends a bit of time playing football with him and that starts him on the journey to wanting to support the Reds is that really so terrible?
Don't get me wrong, I agree with those that don't want him anywhere near the football pitch before the match. We all remember Gunnersaurus bowing his head when he joined the teams in a minute's silence in what must be one of the most ridiculous things ever and there's no way that should be allowed to happen at Anfield. But if Mighty Red can encourage kids to want to call themselves Liverpool supporters who are we to say that's wrong?
I know the club aren't making any effort to lower ticket prices. I'm aware that the net spend this summer was derisory at best. I can see that the owners seem intent to stick by Brendan Rodgers for the foreseeable future, so even if the commercial activities saw the club become one of the richest in the world there may be no difference to their approach, but remember: there's a difference between what could happen and what is happening. The chance of Liverpool cutting ticket prices as things stand is slim, but if you take away the income they get from commercial activities it will get a whole lot slimmer.
It's not the done thing to say you'd like the club to increase their commercial activity. It's far from cool to suggest that Mighty Red isn't Satan with weirdly buggy eyes.
But I live in hope that the club will use this money at some point to pay back the community that made it what it is. Hope is what I believe is one of the key things about being a Liverpool supporter. You don't walk on through the wind and the rain because you like the wicked whipped up look it gives your hair. It's because at the end of the storm there's a golden sky.
Whether we like it or not commercial activity is a big part of how the clubs operate. If Liverpool FC are able to combine commercial expansion with looking after the people that made it a force of nature in the first place, wouldn't that be the ideal? We live in hope.
YOU'RE NOT ALLOWED TO… support a second team
YOU'RE NOT ALLOWED TO… watch it on the telly
YOU'RE NOT ALLOWED TO… like Everton or Man United players
[rpfc_recent_posts_from_category meta="true"]
Pic: David Rawcliffe-Propaganda Photo
Like The Anfield Wrap on Facebook