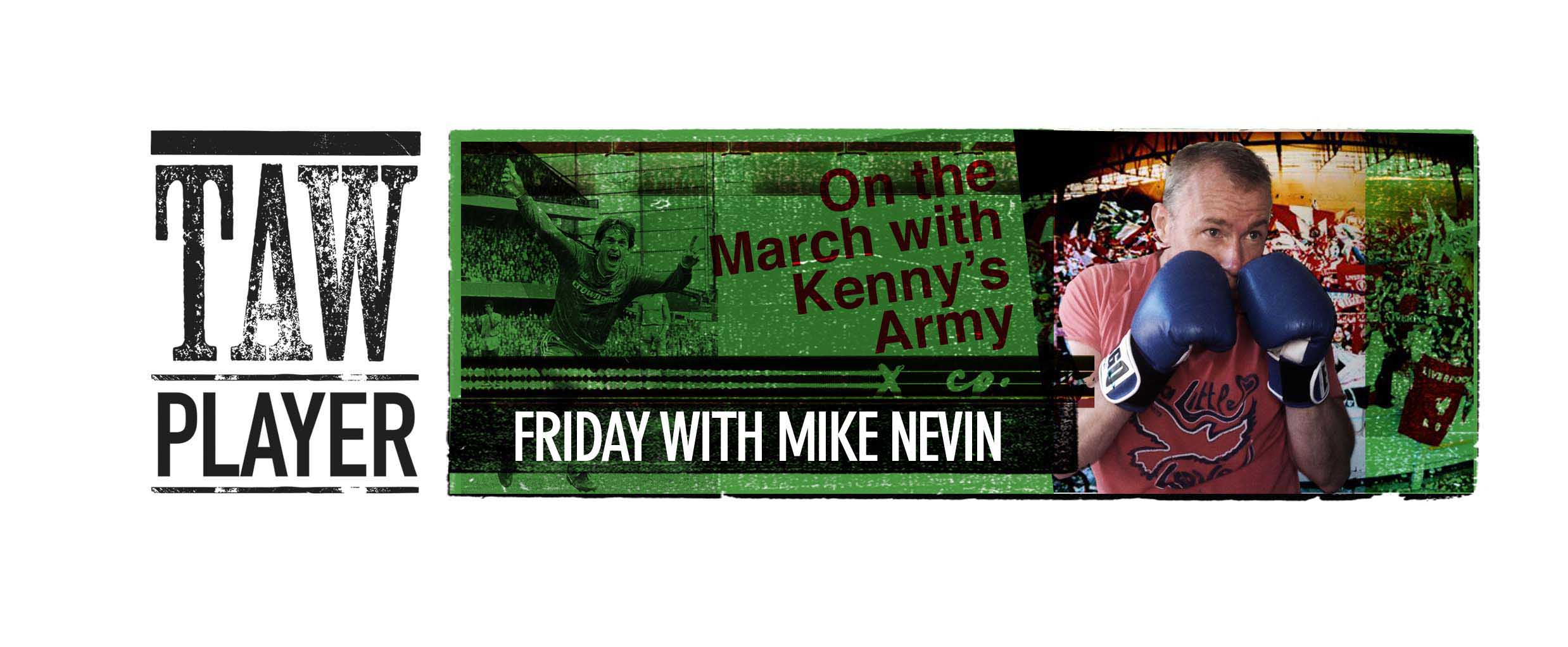 ON the infamous Panorama documentary, with the iconic black and white footage of a boisterous, swaying 1960s Kop, there is a reference to "Wacker – The Spirit of Scouse."
The term "Wack" (or Whack) is a precursor, taken from "The Sailors Farewell" printed in 1768, to the more commonly used "Scouser" to label the citizens of Liverpool, or if you prefer, Liverpudlians (or indeed Liverpolitan, should you wish to sound really posh).
Although it's difficult to source the definitive summary of "the spirit of Scouse" to many it can be summed up by our defiance, our in-built swagger; that we look after our own and rail against disparagement from outsiders while protecting the reputation of a city that exists geographically on the margins and beyond the cultural boundaries of England.
The same spirit and defiance, one which confounds and unsettles our fellow inhabitants of the UK in equal measure, spawned an arrogance, confidence and "attitude" that once separated Liverpool FC's match-going crowd from the rest of the country. "Where we lead, they follow"might have been our mantra and for decades we set the bar high in terms of terrace culture built on innovation, wit, passion and belief.
I started thinking about writing this piece during conversations I've had with many Liverpool fans since the semi-final debacle at Wembley, but particularly since the home defeat to Manchester United. This is not another article about the appalling Anfield atmosphere but an exploration into some of the reasons why our home crowd has become the antithesis to the Beatles-singing, happy-go-lucky Kop of the sixties and beyond.
By contrast, our current home support can only be described as mean-spirited, cynical, curmudgeonly and depressed. Ticket prices don't help; its inevitable tariff of £50 brings an "impress me" stance from some supporters. I pay the same price. I don't like it but God help me if I'm going to slag off my own team and make it easy for the opposition.
However, it goes beyond that.
At that recent Manchester United game the vitriol, in the wake of an extremely ill-advised public interview, aimed at Raheem Sterling went beyond the pale. Not only was much of it inaccurate, and I'll cite you a chorus of individuals calling him a "lazy bastard" every time he got on the ball, it is unhelpful and counter-productive. Lazy? Don't make me laugh. The lad covers acres every game while the manager, rightly or wrongly, has shunted him round the pitch into three or four different positions throughout the season.
None of us are particularly happy with his reported wage demands, nor the exorbitant salaries commanded by anyone claiming a red shirt, so the equally prevalent taunts that he's a "greedy" so and so are more understandable.
But let's try and separate our prejudices from football reality and actually base our opinion on the evidence of the play. Let's also try and leave the abuse outside the ground if we can and get behind the team. This notion is becoming the impossible dream as swathes of Liverpool supporters enter Anfield looking to confirm their prejudices and give the players dogs' abuse from the word go.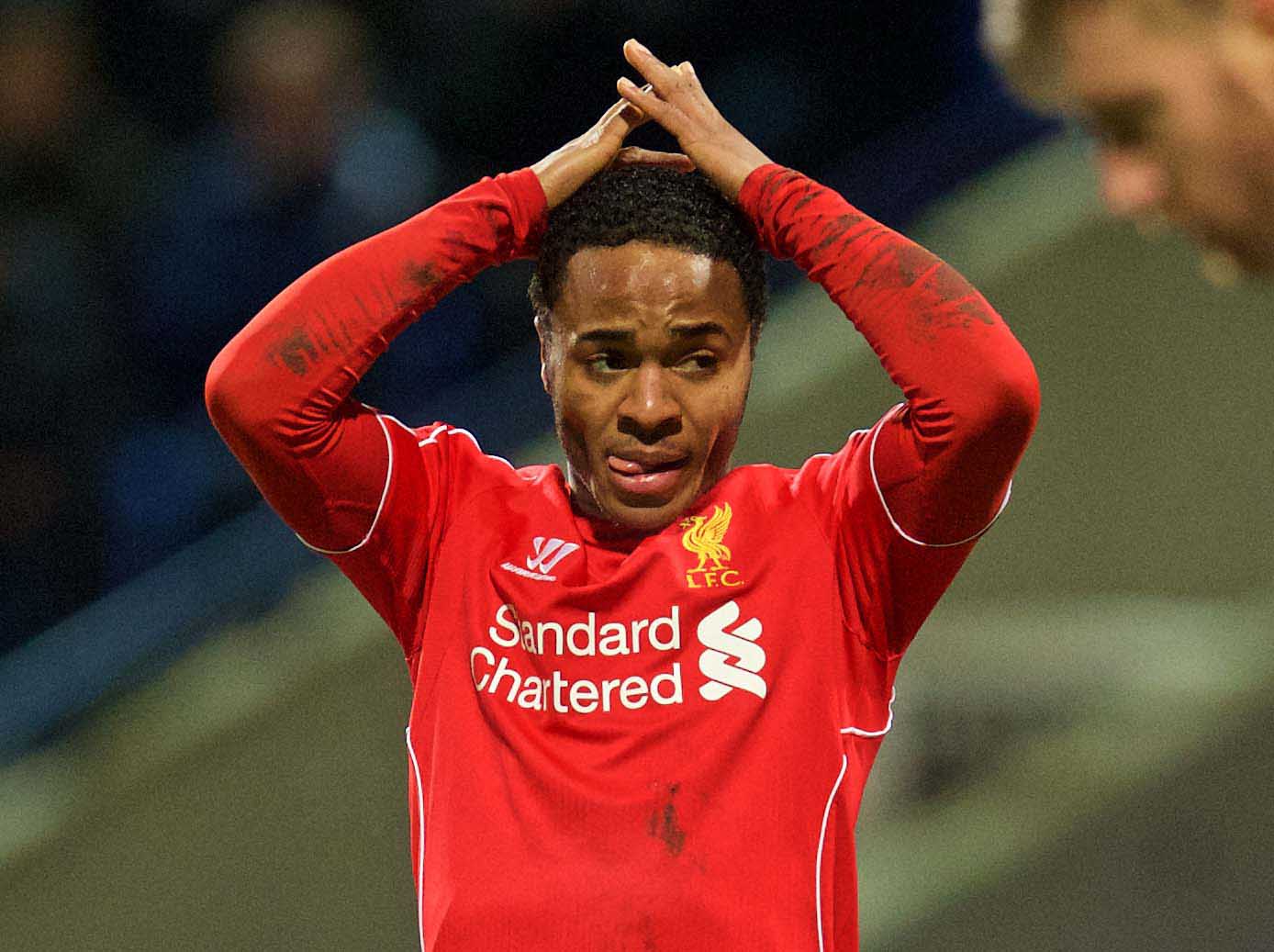 What bring this into sharper focus is that during the United game, aside from 10 other footballers wearing a Red Devil on their white shirts, there strolls Wayne Rooney — the Scouser who left his hometown club as a kid to lead the line for Manchester Fucking United — escaping scot-free. Not a whisper of abuse for the ex-Everton fella who's gone bald three times. It's a bit mean that isn't it? A little personal perhaps but the Kop has always had a caustic edge to it and that persists to this day, but the vogue thing these days is to direct the abuse at our own lads.
Referee Martin Atkinson got most things wrong that day, and leaving the big decisions aside, gave United everything. A man whose shrill whistle might as well play a tune that begins, "I'll show you, you Kopite bastards"; but there's not a peep from our supporters aimed at him in response. Instead, we prefer to blame Sterling and other young lads for everything; to howl and wail from the stand at every misplaced pass, and exhibit a collective state of panic each time we play it out from the back.
Finishing up on Sterling; yes, he's put pressure on himself with his stated aim to discuss contracts at the end of the season and his form has suffered. How much of that though is down to the prospect of jeers for every wrong move, every rushed finish? When it comes to those end-of-season talks, if he's 50-50 on staying to develop his career or moving on, will those brickbats and taunts weigh heavy on his mind? Who the hell would want to play in front of that every week? And if he needed a reminder of the lure of pastures new, where the grass is as green as the financial envy on show in the Anfield stands, we were at it again against QPR last week.
It's not just Sterling either. A ridiculed Mignolet has turned things round despite the pathetic, ironic cheers that met his catches and more competent kicks around Christmas time. Last season, Sturridge banged in goal after goal, barely hearing his name shouted from the stands. The latest from the younger element is that the players should "earn a chant".
What a load of bollocks!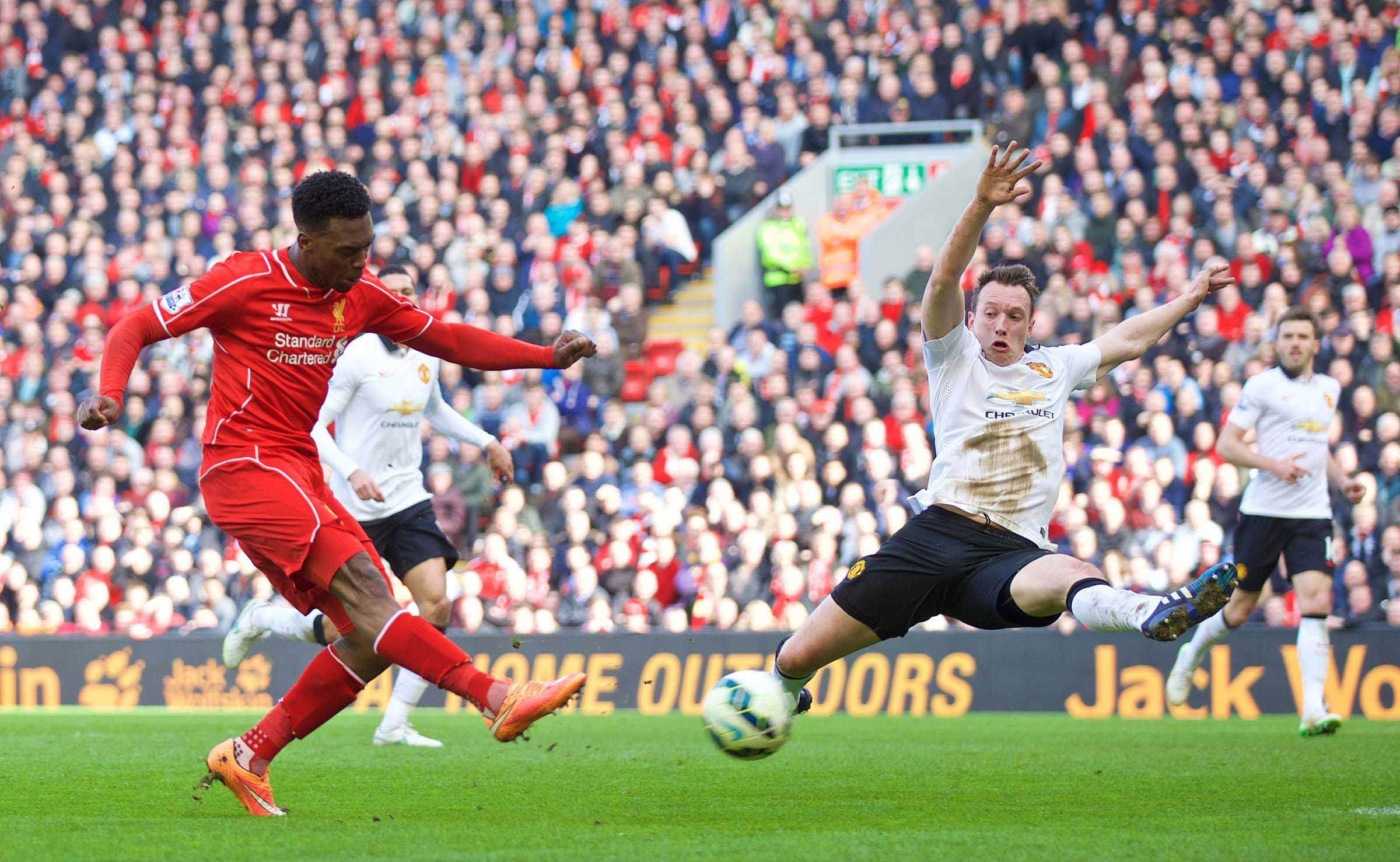 Sturridge has broken records in a red shirt and still he remains a divisive figure, rarely serenaded by the crowd. In days of yore new signings were welcomed with open arms, their names sung from the rafters to give them an instant fillip. I wonder if Markovic, Lovren, Moreno et al would have made a better fist of their debut seasons had they received some recognition from the Kop instead of fearing the angst and wrath of the Main Standers and the Kemlynites? I'll leave the Anfield Road End out of this because they're too busy taking pictures and dressing like weirdos to worry to progress beyond the mute. If you sit it in any of these stands, don't take it personally. If you do, seek me out and smother me with your blanket, hit me with your flask, or poke me in the eye with your selfie stick. Rest assured, the Kop is also full of shit.
Does anyone at Anfield still realise the importance of home advantage; something that is at work at every other ground? Has anyone heard of the word, "bias"? Or would we prefer to just use the match to vent our middle-aged spleen at these cheeky, fat-walleted sods who had the impudence to be seduced by the lure of the red shirt? We moan when we miss out on our targets and then lambast the youngsters who come but take time to settle. Jordan Henderson, anyone? Hardly the warmest of welcomes in his first season, and Lucas too shed tears in the dressing room at the mercy of the boo boys before eventually winning over the meanest crowd in the country through sheer force of personality.
Perhaps, we all need to lighten up and remember the match is meant to be fun, or just take our ball home. There was draconian talk this week of fans being breathalysed on entry to football grounds. I'm for all it. Unless you've had three pints, out you go. Sober analysis and critique now rules at the expense of the animated supporter. Funny looks abound if you have the novel idea of berating a ref, or God forbid, call Rooney a c**t. For many these days  it is preferable and more rewarding to just have a pop at a carousel of scapegoats in red.
The last word on that Anfield defeat to United; as thousands poured from the ground with minutes to still to play and a 10-man Liverpool a single goal down, I cast my mind back to Old Trafford in December and the deafening, inescapable taunts of the Mancs as they lauded it over their hated Scouse foe. Old Trafford too gets labelled as a sanitised product of modern football, but not on that day was it in the minds of their fans to target their own players.
Attitudes have changed and defeatism has usurped swagger, confidence and support. I've not spoken to one person, bar Rob Gutmann of this parish, who thought we could get a top-four finish before we played West Brom and Hull. Admittedly the players looked like they had given up too but sometimes the mood of a crowd permeates a dressing room and indeed an entire football club.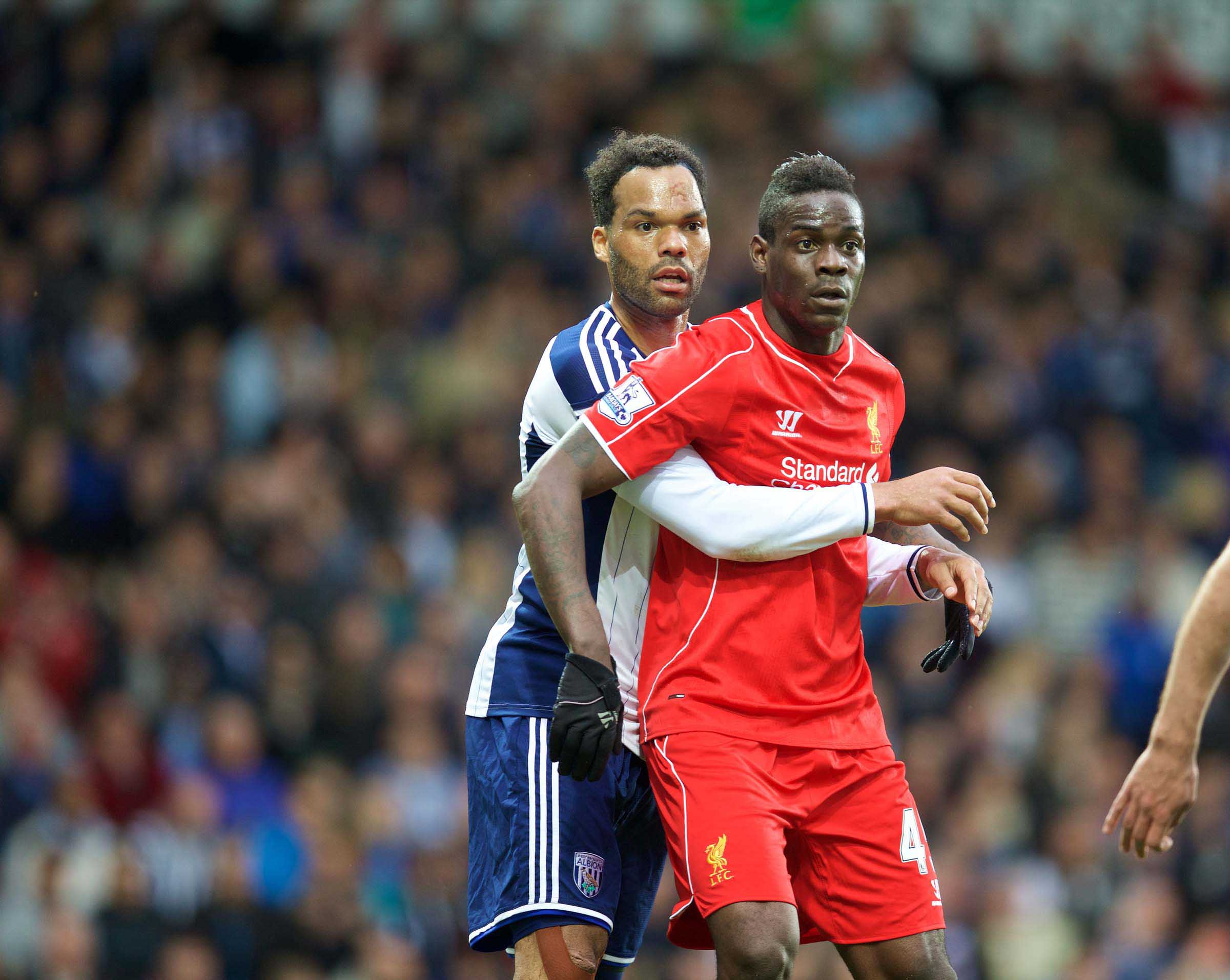 Had we won those two games we'd have been in pole position by now, but no-one thought it was possible. We labelled ourselves as "bottlers" for caving in against United and Arsenal, but no-one recognises that United are in freefall after three consecutive defeats with tough fixtures to come. Instead, we've given up. Perhaps the "Make Us Dream" outlook of last spring has bitten too many on the arse for all that caper again. Spare me from the wrath of Twitter for saying that this battle for a Champions League place still isn't over.
At this time last season, Liverpool slipped up at the last, yet no-one dares to dream that karma plays its part this year in reverse. Some fans actually seem pleased we've had a bad season because it suits their misery arse agenda. We may or may not get top four, and bookies odds of 8-1 say we won't, but the lack of hope defines a fan base that prefers to point the finger rather than look for the reasons why we're likely to miss out. I hear far more condemnation of Brendan Rodgers and our squad across the board than the neglect of the owners in not addressing the need for a fit striker worthy of the name in January. FSG, like Hicks and Gillett under Benitez, are getting away with it. Ian Ayre is bouncing round town like a biff despite a recruitment record that looks worse with every Memphis Depay.
We lap up the media spin like zombies walking in the fog and it's not wholly new. An entire fan base swallowed hook, line and sinker the press and Sky TV line on rotation and zonal marking (and not celebrating goals) to turn wholesale on a European Cup-winning manager. That media, and our fans complicit with it, gave us Roy Hodgson. Later, many of our own turned on Kenny Dalglish once his brief honeymoon with the fourth estate ended. That says it all. Where once we led with our own peculiar, defensive but strong mentality, we're no longer able to think for ourselves. When Suarez crossed the line, thousands cried out in moral outrage, "He's got to go" and many of us agreed we should cash in; get rid. No sticking up for our own there, and look where that defeatism got us. Where we once read Militant, we now espouse the sneering values of the Daily Mail.
When the Kop was seated in 1994 a banner adorned by the biggest biased bastard ever, Shankly, read "All round the ground The Kop Spirit survives". In the City of Liverpool proud, boastful lads and girls still laugh, joke, take the piss but defend their mates. Those of us who travel round the country try to counter the stereotypes and project the most positive image of Liverpool, and cross us if you dare. Liverpool retains its unique identity; "The City that dared to fight" continues to scrap on and have a laugh at the same time. We still look after own and circle the wagons when we need to when it comes to things that matter.
Anfield though, the ground that is home to the City that gives the club its name, retains none of those values. An ageing, embittered local crowd, infused with passionless neutrals dilute what remains of a support and culture that was once the envy of Europe. It's a sad, sad state of affairs as we bid farewell to the Sprit of Scouse.
Tara Wack.
[rpfc_recent_posts_from_category meta="true"]
Pics: PA Images/David Rawcliffe-Propaganda-Photo
Like The Anfield Wrap on Facebook