WELL there you go. We've done it again. We talked about this on The Anfield Wrap Unwrapped (TAW player, fiver a month, it's quality, give it a go if you haven't already); Tony Barrett had said that the negotiations with Memphis Depay had stalled a week ago. No progress made. We talked about the fact that Eindhoven's president had come out and said that there were two teams in this now. Liverpool and PSG. He'd intimated that Liverpool were leading the chase. We'd flown Memphis in. Private jet job. A very public private jet obviously as the entire sodding world knew about it. Memphis was in Liverpool. Memphis was coming to Liverpool.
What do we think then? We talked about it at some length. Fast, agile, a right-footed left winger cutting inside. Cracking shot on the lad. Could be perfect for our style. Exactly the profile of player that we should be signing. The table that we should be shopping at. A genuinely exciting prospect who could be about to break big. We were courting him, we were doing everything right.
Apart from the bit where we keep our bloody gobs shut about it.
Manchester United have — of course — agreed a £22m fee with Eindhoven for Memphis Depay. Eindhoven have announced it, the squad have been told. The club that wasn't in the running has run the game again.
Meanwhile, we're left look like Everton chasing Alan Shearer. 'We WERE in the hunt lads, honest'. And we have no idea who's briefing the media on our transfer targets. No idea if it's the club, determined to be seen to be chasing big names, no idea if it's the club knowing that they can't get the target but wanting to seem as though they can or if it's players' agents pushing the price up by flagging up our involvement to start the auction knowing all along that they have no intention of letting their client move to L4.
They're not using United to start the discussion though, are they? United are just walking in, putting the money on the table and getting the lad. Leaving us behind. Again.
Look at the names we nearly had. Look at the names we claimed we were in for: Mkhitaryan, Willian, Salah, Konoplyanka, Diego Costa, Alexis Sanchez…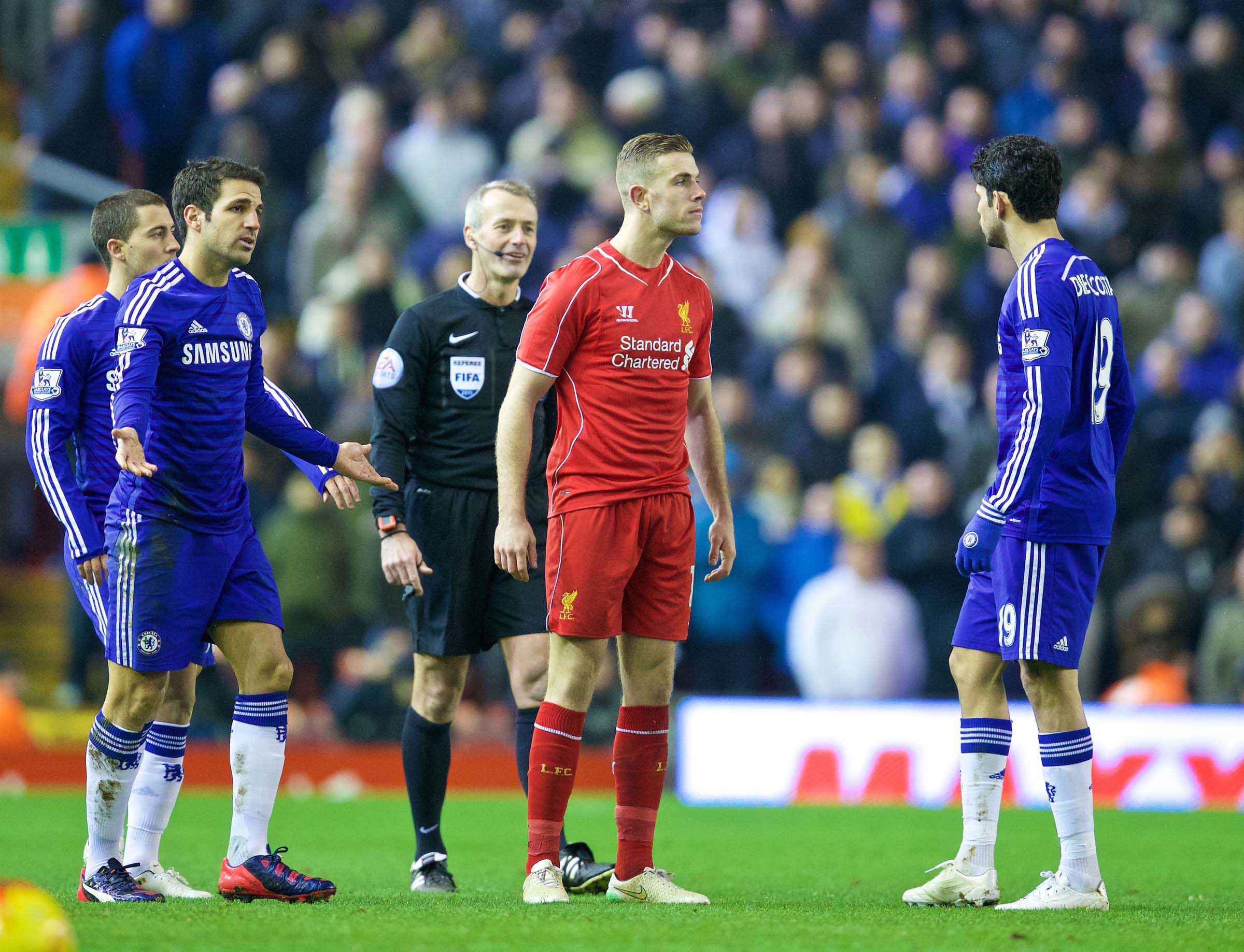 None of them landed. Not a one. Ian Ayre out there somewhere — wherever 'there' actually is — not actually managing to land a deal at any point.
Add all the Spurs lads. Add Siggurdsson, add Eriksen, Lamela — were we in for Lamela? We must have been. Add Willian again — he chose Spurs over us before Jose jumped in.
There's something very wrong in the way that we carry out our transfer dealings. It's not in the way that we identify talent — we're clearly identifying those lads and then all the other buggers are buying them, so you can only assume that it's in the fact that WE KEEP BLOODY TALKING ABOUT WHO WE'RE GOING TO SIGN.
I don't particularly like the idea of doffing my metaphorical cap to the Mancs but here you go. They said nothing, they went and spent the money. Again. We're briefing the press and letting the world know everything we want and basically building other people's shopping lists for them.
It's not new. Benitez suffered from it. Supposedly in negotiations to sign Juan Mata before Chelsea got to him, negotiations flounder when somebody goes public with the fact. We don't get Mata. All these players that we don't get. Because we keep insisting on bloody talking about them.
The names then. The names that we've all seen already. The other lads that we're in for. Whether we rate them or not.
Benteke. £30m for Benteke. Spurs want him, Arsenal want him, everyone wants him. Somebody's going to go in with actual cash and their mouths shut and buy him. Ings. Liverpool want Ings, want him on a free. David Moyes looks up, goes 'fancy a bit of Spanish sun, lad?'. We're not even bothered about him and we might mot get him. Milner. Same thing. Someone keeps letting it slip that we've probably got Milner tied up. So we won't have. Martin Montoya. Offer made. Go on then; Arsenal, Spurs, Southampton? Who's going to jump in first?
Son from Leverkusen? Look at him on YouTube if you haven't already. Looks smart. We're linked.
I don't want to be linked anymore. I don't want any rumours. I want Liverpool to do what the Mancs have just done: I want Liverpool to announce that we've signed somebody.
I want the day that our kid rang me at work and said 'Rush has just re-signed for us from Juve'. THAT's what I want. Peace, quiet, no false building of my expectations so that they can be crushed yet again. I want to know about a signing when he's on the back of the Echo holding a scarf and wearing a shirt. I want the old days.
Most of all, I want whoever it is at Liverpool that can't help talking about who we're about to sign, who we're talking to, to just shut the fuck up and do their job.
[rpfc_recent_posts_from_category meta="true"]
Pics: PA Images/David Rawcliffe-Propaganda-Photo 
LISTEN: Reaction show – DEPAY OR NOT DEPAY
Like The Anfield Wrap on Facebook