IT seems the club decided he wasn't a priority in the end, looking to spend their transfer kitty elsewhere in more pressing areas. But that hasn't stopped us wondering why Memphis Depay maybe fancied Manchester United more than Liverpool.
TAW's Ian Salmon has already written a tremendous piece on Liverpool's continued failings in the transfer market, but I thought I'd take a look at a related issue. Is Liverpool Football Club just not all that attractive anymore?
History. We've got it. Bloomin 'eck we've got it. We're up to our necks in history. We've got history coming out of our ears. If history were made of strawberries, we'd all be drinking nothing but smoothies (yes, that is stolen from South Park). It is widely believed that this is the main draw for players coming to Liverpool, but is it really that relevant to them?
For players like Depay who were born in the mid-nineties when Roy Evans lifting the Coca-Cola Cup was the highlight of the times, why would they want to move to Anfield now? The Liverpool they know is not synonymous with lifting titles. Not bad in the cups, but you've seen United, Chelsea, Arsenal and Man City dominate the Premier League in your life, but never Liverpool.
Are we perhaps too harsh on the Reds and their inability to secure the big names? Are they merely fighting a losing battle as the club's looks continue to fade like a once world-renowned supermodel who now resembles your old dinner lady?
The Reds have apparently been tracking Depay for months, building a relationship with the player and his people, trying to make sure this would not be another one that got away.
Then it seemed United stepped in with their Dutch manager, their big wallet, their (probable) Champions League footy, their massive stadium and their recent history of winning more than Liverpool, and there is very little you can do.
It's emerged that Liverpool pulled out last week but the point remains. If it's not Depay, it will — in all likelihood — be someone else soon.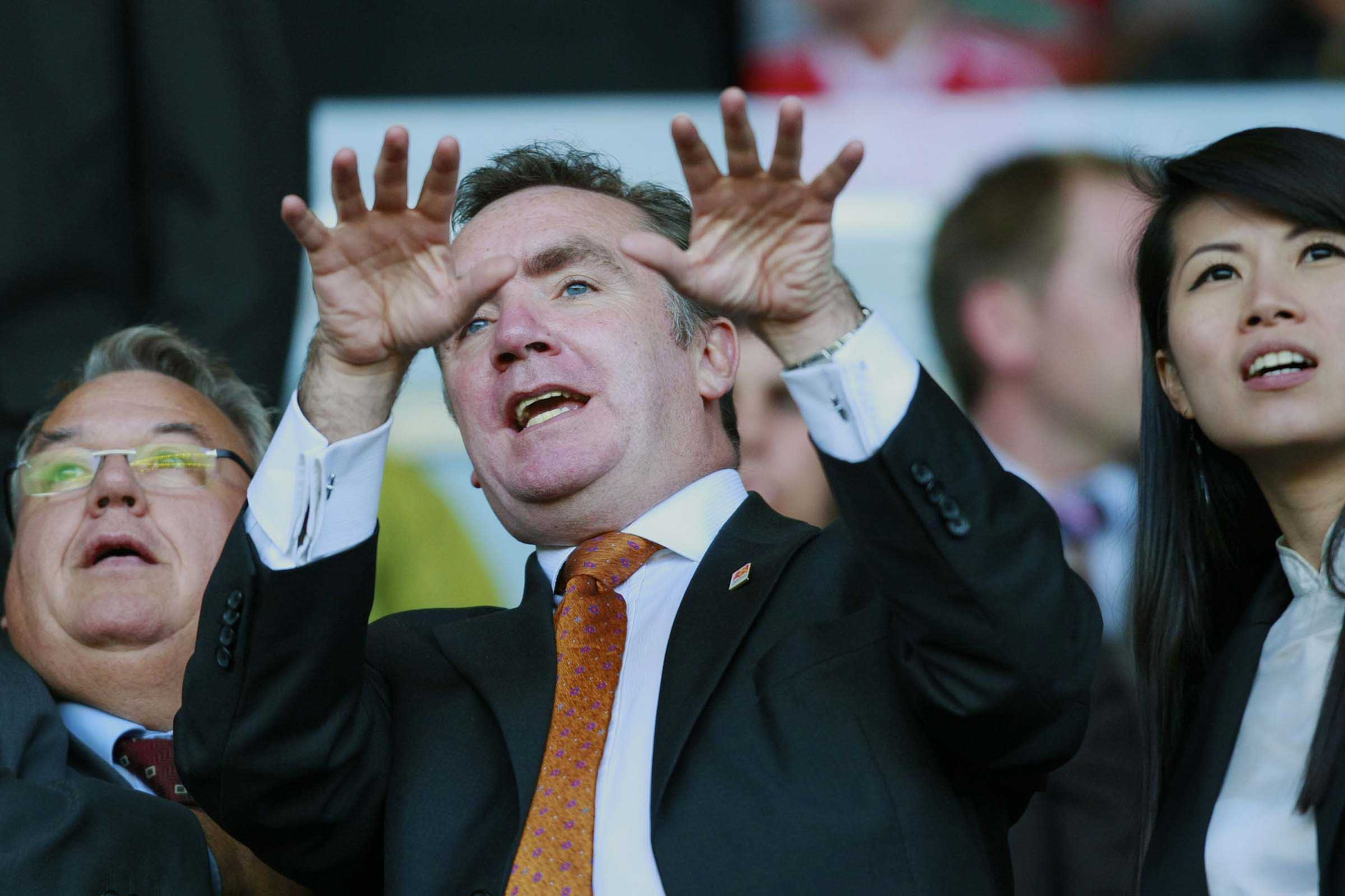 Of course this isn't the first time something like this has happened, in fact as Ian pointed out, it is becoming a far too often repeated occurrence. Whoever's fault you think it is, whether it's Rodgers, Ayre, the mysterious Transfer Committee as a whole, the owners, or Mighty Red, something is stopping us from signing players who would have significantly strengthened the team. That's a bit of an issue.
There are stats that suggest that less than half of transfers prove to be successful, but that still means that if you miss out on eight players, then on average three or four of those may have gone on to become crucial first team members. Just imagine what creek without a paddle we'd be up if we hadn't managed to sign Coutinho, or Sterling, or Aspa… no fair enough.
Transfers are vital, that's why we're all so obsessed with them. That's why journalists hate them, because impatient goons like us won't stop bothering them on Twitter asking about the smallest details of the most mundane transfer news. Look at what Chelsea have done this season with the additions of Diego Costa and Cesc Fabregas. Look at what Arsenal can do now with Alexis Sanchez.
Transfers change the game, if you do them right. Liverpool are not doing them right anywhere near often enough.
However, that is not to say that the club hasn't had some success stories in the transfer market. Mamadou Sakho chose Liverpool over Milan, Lazar Markovic apparently had the opportunity to discuss a move to Chelsea before moving to Anfield, and Emre Can gave up the chance of re-signing for Bayern Munich to become one of Rodgers' Reds.
These are examples of young players who believed in Liverpool Football Club and where it could take them. They might see it as a stepping stone, but then isn't every club a stepping stone? You can't tell me that Depay isn't hoping that a few seasons of form at Old Trafford will catapult him into a move to the Bernabeu or Camp Nou.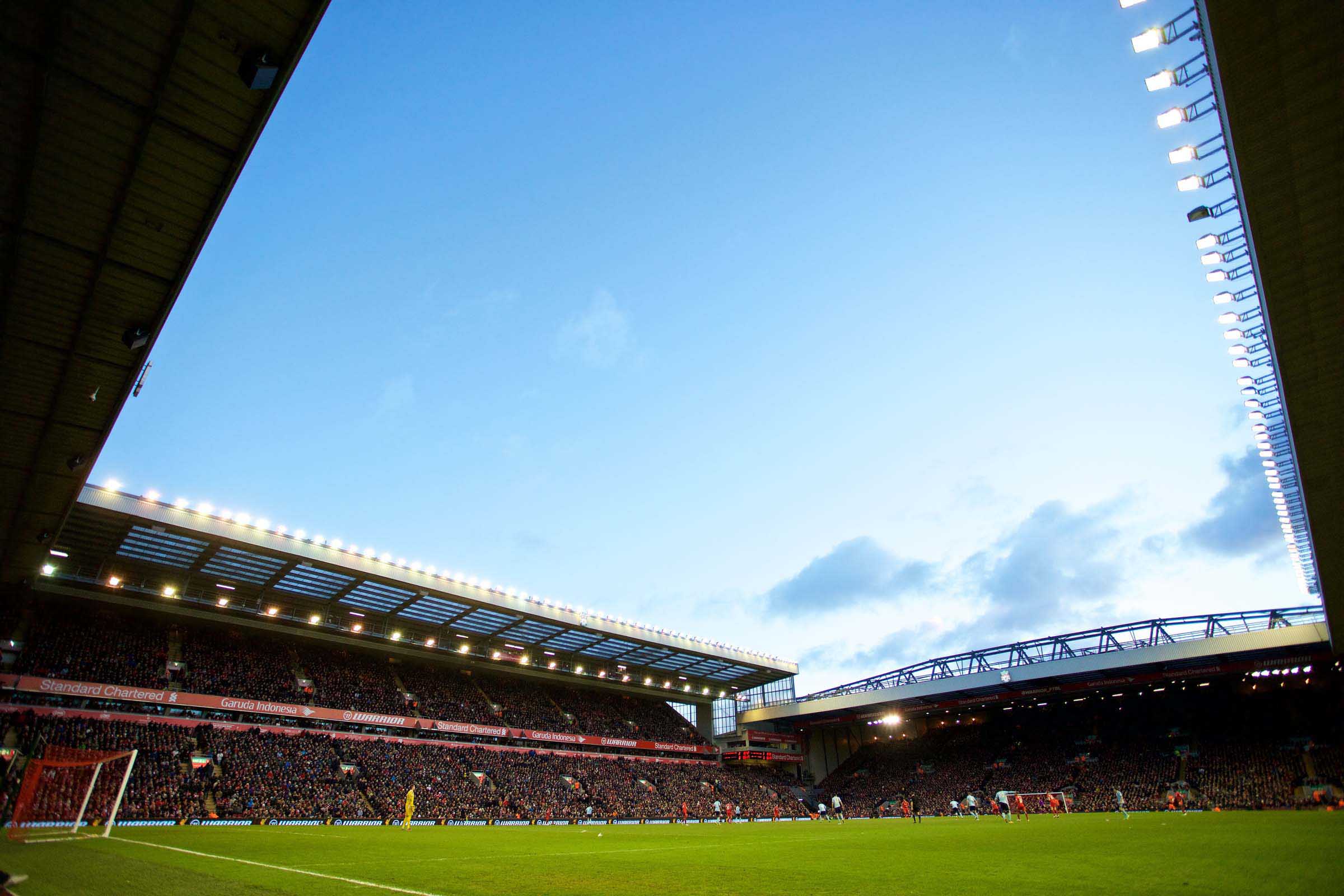 The key for Liverpool this summer is to sell the vision of the future, even if they have to lie through their back teeth. Convince the Depays of this world that last season was not merely a perfect Suarez storm, that this season is not indicative of the direction the club is heading in, that the manager is going nowhere (whether you want him to or not) and that if you come here and succeed, you may well get that big money move to Spain, and the fans will love you like no other.
Also offering them lots of money might help.
There will be competition for the best players, and that could be a fight we lose more often than not if we're competing with the biggest clubs, but it is a fight nonetheless and if we don't at least get in there and give it our best shot, then we could find ourselves falling further behind.
This is a crucial summer for Liverpool, and with the fuss around Depay, it feels like it hasn't started very well.
But there is plenty of time and there are plenty of players out there. Players that can help the club progress and get into the top four next season, and to challenge for trophies, and to play footy that makes the world go 'wow', and to make themselves more attractive, which will lead to better players becoming available to them, which will lead to progress and trophies and so on and so on.
Grab that lip gloss Brendan, we need to make ourselves gorgeous again!
[rpfc_recent_posts_from_category meta="true"]
Pics: David Rawcliffe-Propaganda-Photo
Like The Anfield Wrap on Facebook