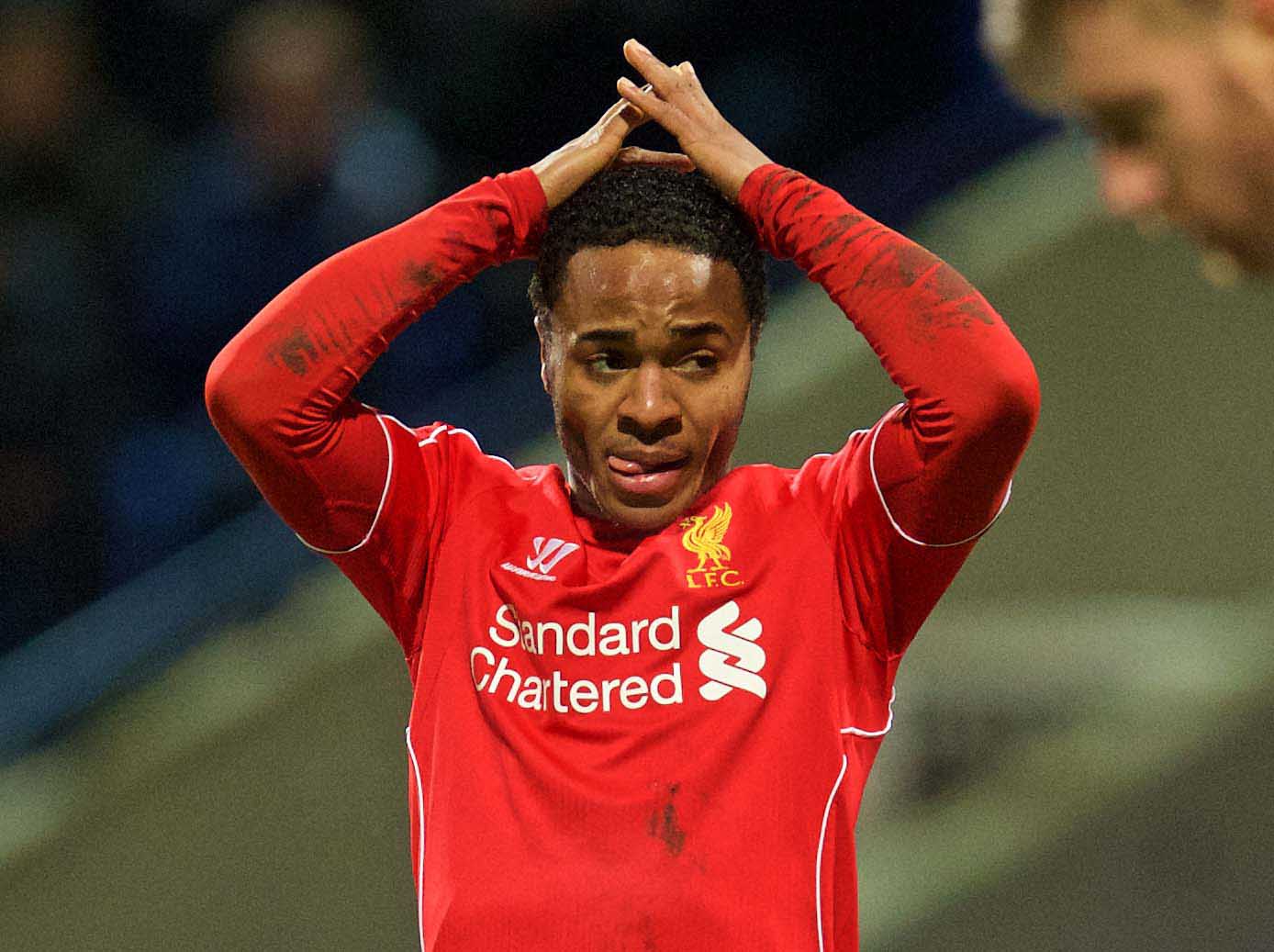 EVERY community has ways of using labels to damn individuals into loathing, suspicion or worse. In inner city areas, daubing "so-and-so is a grass" on a wall has long been a particularly effective weapon; in the middle ages ordinary people held responsible for crop failures were put to death after being accused of "witchcraft" by their peers. As Raheem Sterling has discovered over the past week, football has its own version: greed is the deadly sin that it cannot abide and he has been found guilty of the offence.
How football, an industry awash with avarice, can hang anyone out to dry for pursuing personal wealth is unfathomable. If you have agents draining money from the game, players of immense wealth joining tax avoidance schemes, former players refusing to leave the gravy train, owners using the sport as an extension of their venture capitalism and journalists enlisting agents of their own to try to join in with the milking of this cash cow, how can any individual be singled out and accused of greed?
A generation or two ago, a player refusing to sign the lucrative contract he had been offered would be worthy of such a damaging tag. Then, the idea that there was a collective effort involving players, directors, owners and supporters might have been romantic but there was a genuine sense that we were all in it together. Now, the Thatcherite ideal has well and truly taken hold, with fans treated as customers, players as commodities and club colours as flags of financial convenience. Greed is good for all involved so how can it be bad when Sterling morphs into Oliver Twist by holding out for more?
The complexities of the Liverpool forward's contract situation are too numerous to be reduced to sheer gluttony. For a start, Sterling, like every other footballer, exists within a marketplace in which your worth is determined by what someone will pay you and in which status is reflected by salary. If Liverpool are not willing to pay him as much as a rival club and as much as he feels he deserves, then the risk is that he will leave, which, funnily enough, was exactly how they came to sign Sterling from Queens Park Rangers for £600,000 when he was just 15 years old.
There is then the issue of what a player is worth within the club he is at. In Sterling's case, is he really worth about £40,000 per week less than Daniel Sturridge, who plays half as often? Does he deserve parity only with Mario Balotelli, whose signing has been an unmitigated disaster and who, according to Brendan Rodgers, ruled himself out of Liverpool's defeat to Arsenal at the weekend?
Should Liverpool not reflect the fact that Sterling has been underpaid for the past 18 months since signing a contract worth a basic £35,000 per week in any new deal? Is there not an argument that a player who is Liverpool's most consistent attacker and a talent deemed worthy of the 2014 European Golden Boy award should be remunerated in keeping with such status? Should Liverpool not reflect their own financial health, the fact that they are about to have their coffers swelled further by the new TV deal and the imminent departure of two of their biggest earners, Steven Gerrard and Glen Johnson, by ensuring that their best young player is retained with the goodwill of all parties?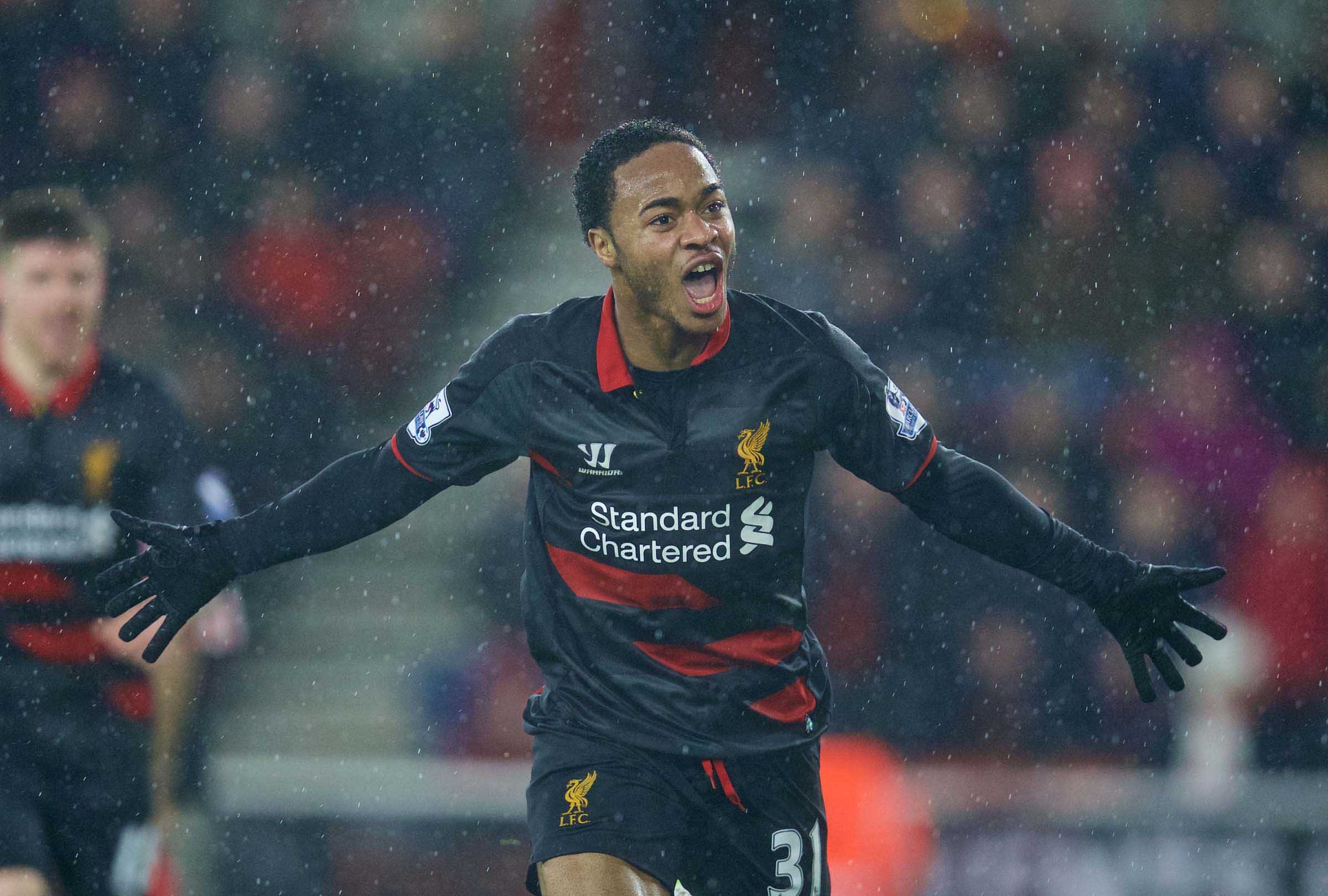 There are, of course, counter-arguments to all of these standpoints. Sterling is only 20 and remains a developing talent rather than the finished article. Liverpool, a club that was on the brink of administration just five years ago, has a duty to put fiscal responsibility at the heart of everything it does, even in an industry which has been taken over by largesse. Rodgers, a manager who prioritises team spirit and unity, has to ensure dressing-room harmony is not destabilised by one of the youngest players being the best rewarded.
Then there is the potential for the further erosion of relationships between supporters and players (not a concern that clubs have shown an interest in, to be fair) should Liverpool cave in to the demands of a 20-year-old at a time when many of his peers cannot afford tickets to attend the matches he plays in. Moral quandaries abound and there are no easy answers, which is why taking sides in this stand-off, damning one side as greedy or the other as mean, is pointless.
As is almost always the case in football, Sterling's fate will be decided by a range of factors and among them will be what Liverpool and other clubs are willing to pay him. If anything, it would be better for Liverpool if greed is his prime motive because that would give them the best chance of keeping him. If Sterling is motivated by ambition, they are in a very difficult position. They can always produce more money to give him higher wages, but unless they finish in the top four and win the FA Cup they cannot guarantee him the Champions League football or the success that all modern players crave.
One thing that should never be forgotten is that Liverpool Football Club is part of an investment portfolio overseen by Americans with a background in hedge funds. If the pursuit of riches is a sin, then just about everyone in football is guilty.
Sterling is merely following the example that is set by all around him.
First appeared on The Times website.
[rpfc_recent_posts_from_category meta="true"]
Pics: David Rawcliffe-Propaganda
Like The Anfield Wrap on Facebook