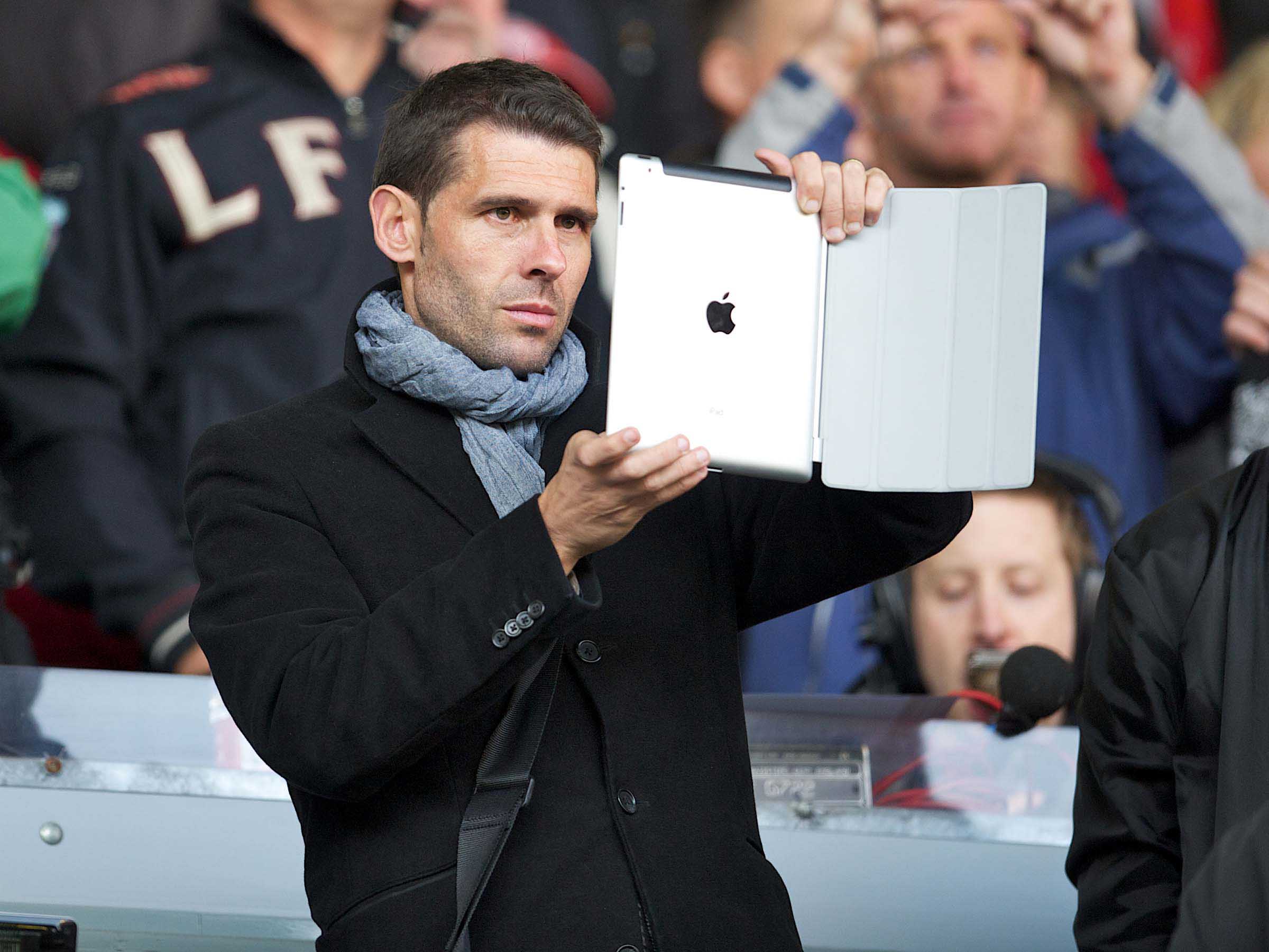 THERE certainly seems to be a lot to moan about when it comes to the modern day match-going experience, often in blog posts like this. So what can be done to improve things rather than just pine for an era that has gone forever, writes MATTHEW CRIST.
The loss of a new generation of match-going fans, the bygone art of creating witty football chants, the spiralling cost of tickets, ridiculous kick-off times; not to mention selfie-sticks and iPads.
If you believe what you are reading the game has finally gone to the dogs and we're better off packing it all in and watching our local park team if we want to get our fix of the game we once loved.
But for some of us it's not so easy to just call time on something that has been part of our lives for decades, despite the fact that the club we love would probably be quite happy if we did just that.
Many ask what can be done; some don't even bother to do that, preferring just to harp back to an era when "all was good". But few actually offer anything up when it comes to what might just make watching a game we all love a more enjoyable experience.
Yes, watching football has changed, probably forever and in many cases for the better. But this doesn't mean that the match-going experience should be put to one side in order to make way for the action that takes place on the pitch (or TV).
So enough of the naval-gazing. Here are just a few things that could make watching football a slightly more appealing option for everyone while offering those who have been lost in recent years an avenue back to the game they have left behind.
You might not agree, and it's unlikely any of them will see the light of day. But they are all more than possible, even if only as a platform for discussion.
As Bono would say: "This is not a rebel song." So consider it as more of a five-point-plan for football rather than a lament.
Think, what could be rather than, how it was.
I give you my "Manifesto for Modern Football."
1. Regulate Kick-off Times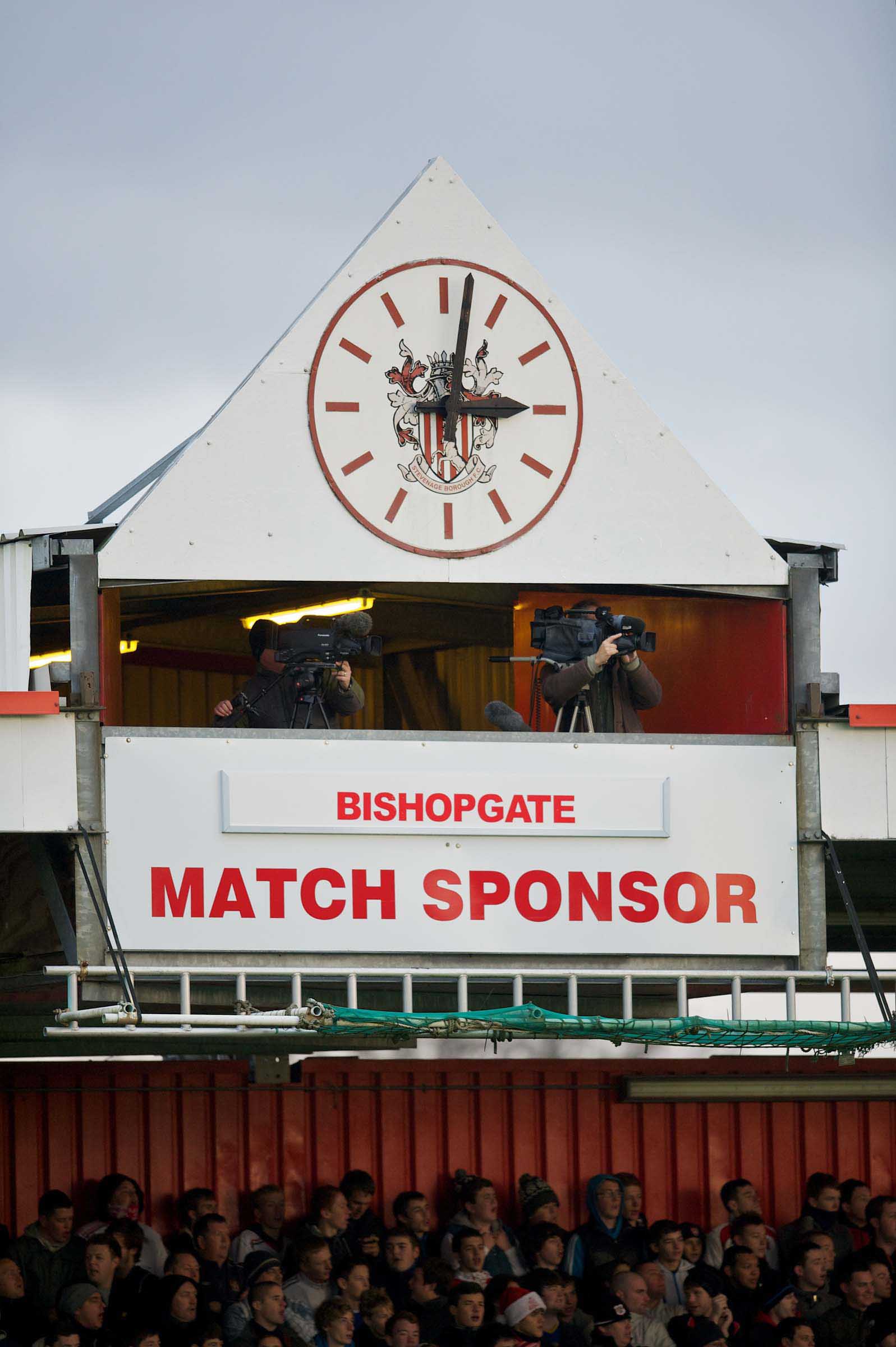 The 3 o' clock kick off is something of a rarity these days. But for the match-going fan Saturday afternoon is still by far the more convenient and most popular, allowing ample time to meet up with friends pre-match and still have something that resembles a social life post game.
But as 3 o' clock games cannot be broadcast due to the "black out" rules, which protect the gates of lower league games (surely if you are a fan of Cheltenham Town or Accrington Stanley watching two Premier League teams that you have no interest in on the box wouldn't keep you away from your first love?), maybe it's time the top light league did the honourable thing?
Yes, it's something of a compromise, but if Premier League games kicking off at 2 or 4 o' clock would enable the TV companies the option of showing live matches on a Saturday afternoon instead of a Friday night, Saturday morning, Saturday tea time or Sunday morning, that's a good thing isn't it?
2. Twenty is Plenty — for everyone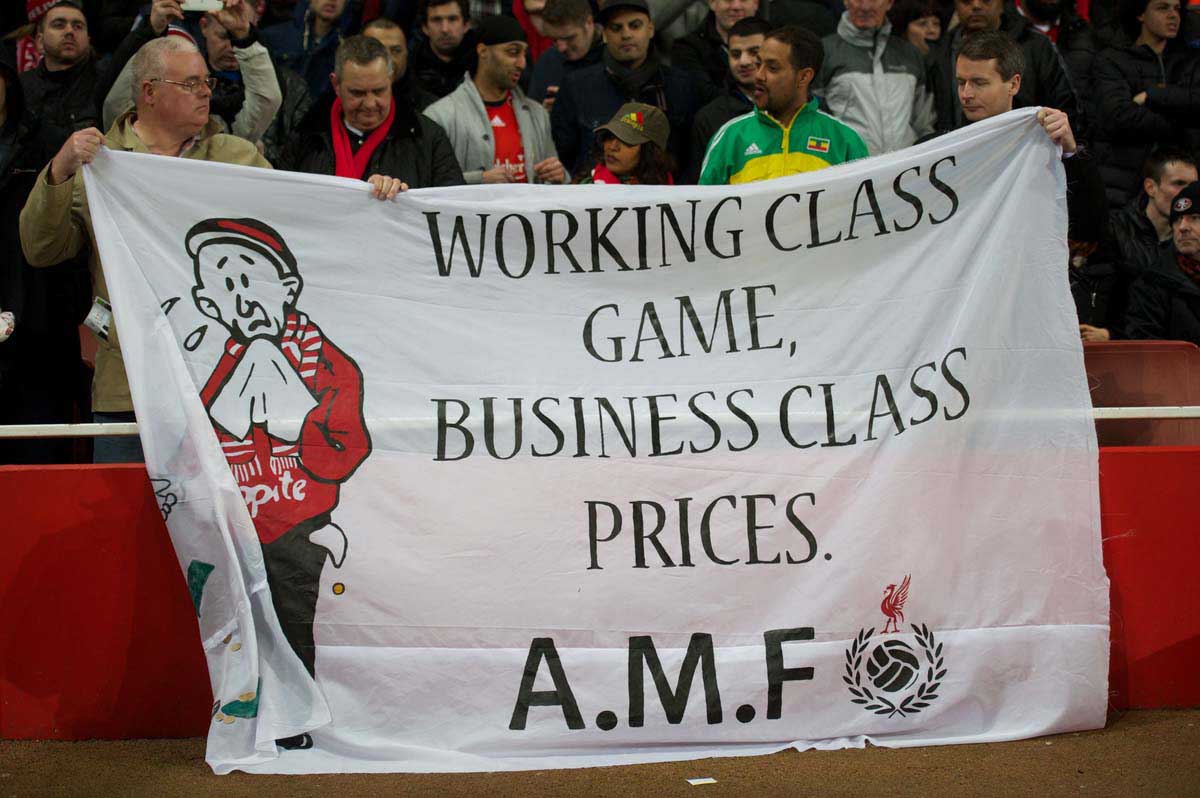 The £20 is Plenty campaign is an admirable one, but why should it stop at away fans?
Yes. Travelling supporters face extra costs for transport, petrol, food and everything else that goes with watching your team on the road, but such is the modern game that could also be said for plenty of home supporters too.
As it stands, the current TV deal for the Premier League would allow all clubs to reduce their ticket prices by around £30 while still making the same amount of money as they did under the previous contract.
So you don't have to be a financial expert to work out what the "surplus" will be when the new £5 billion TV deal comes into effect next year — making £20 tickets an affordable option for both clubs and spectators.
3. Trial Rail Seating
The introduction of rail seating (sometimes referred to as 'safe standing) is a hot topic at the moment due to the fact that more and more supporters are regularly standing at matches.
Of course this is a sensitive issue, but anyone who researches the subject will see this is not a return to the dangerous death traps of crumpling terraces and perimeter fencing of years gone by. It's a solution which allows fans to stand safely at the match in a regulated and orderly fashion.
Understandably there will always be people who are opposed to standing ever being re-introduced to English football. But a greater awareness of how rail seating works in other leagues around the world has resulted in just as many calling for the idea to be given some consideration.
A considered debate and careful consultation on the issue would at least acknowledge there seems to be a desire for many fans at games to stand, while also addressing the problem of those who don't having no other option.
4. Introduce Junior Sections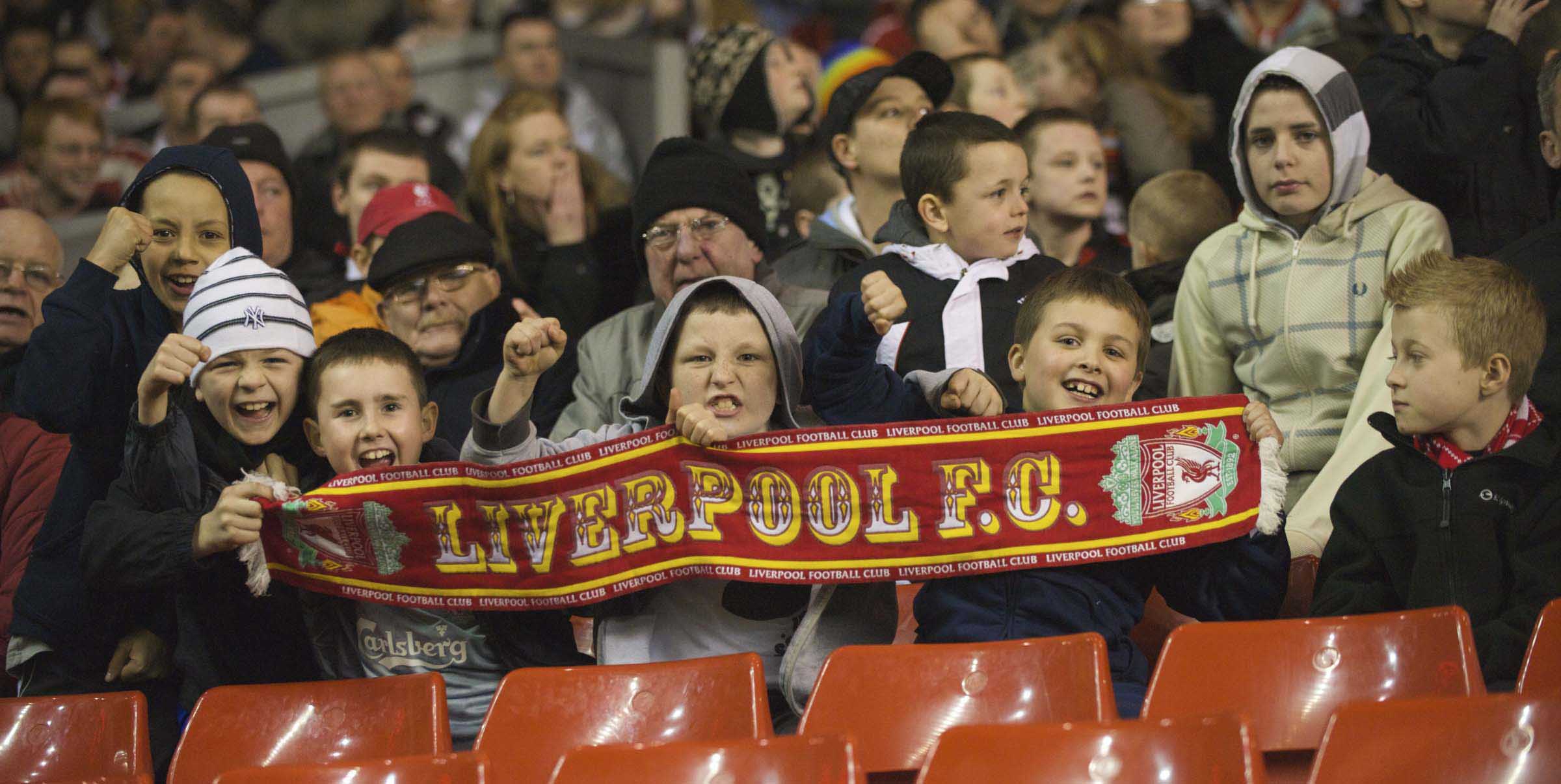 Price young fans out of the game and ultimately you end up with an atmosphere and a club which simply fades into the anonymous. A generation of customers only following their team out of a passive interest due to clever marketing and TV exposure rather than an unconditional love of the team.
Then where will the new generation going to come from? And how will the club ensure a fervent, loyal and vocal home support for the years to come?
I mean, ask any Kopite of a certain age and they will regale you with stories of how they experienced their first taste of going to games in the "Boys' Pen."
There's no substitute for being at the match and in the way a young child is more susceptible to learning a language at an early age, the same can be said for the formation of their love and passions when it comes to football too.
Whereas years ago a 14 year old could pay substantially less to stand next to a full paying adult, a seat has now become a valued commodity that comes at a price — usually the higher the better as far as the clubs are concerned. That's why I would like to see areas of grounds given over to under 16s.
The "you'll win nothing with kids," theory may have been disproved on the pitch, but off the field the future looks a pretty bleak place without them.
5. Let Supporters Sit Where They Want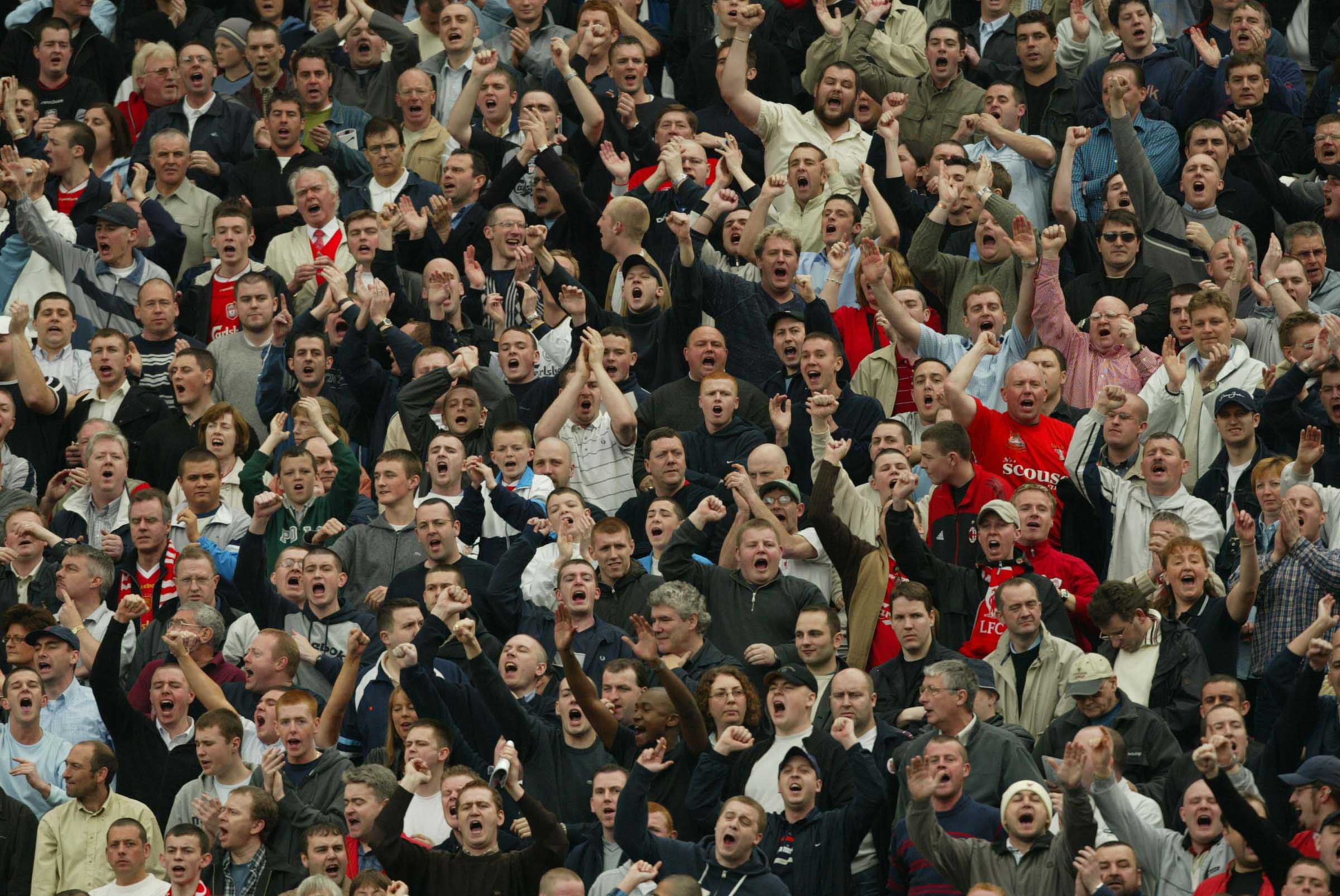 All-seater stadiums may mean that we no longer have to get into the ground three hours before kick off to guarantee a half decent view. And as a result we now have more time to meet with friends for a pint and take our places with just minutes to spare in order to avoid being deafened by the pre-match PA system.
But it also means that without a bit of forward thinking and military-like planning you're unlikely to be able to watch the match with your mates, dad, mum or even your own kids.
And as groups of like-minded supporters are displaced and separated, they become less able to generate anything that resembles an atmosphere, let alone enjoy the social side of going to the match.
The introduction of unreserved sections of seating at every ground would still mean supporters are required to purchase a ticket for a seat and through the usual means, but they would be taken up on a first come first served basis.
This would at least allow groups of friends, family and regular match goers to congregate together in a place where they can vent their feelings, swap stories and maybe even come up with a few new songs.
[rpfc_recent_posts_from_category meta="true"]
Pics: David Rawcliffe-Propaganda & Jon Darch/FSF (rail seats)
Like The Anfield Wrap on Facebook