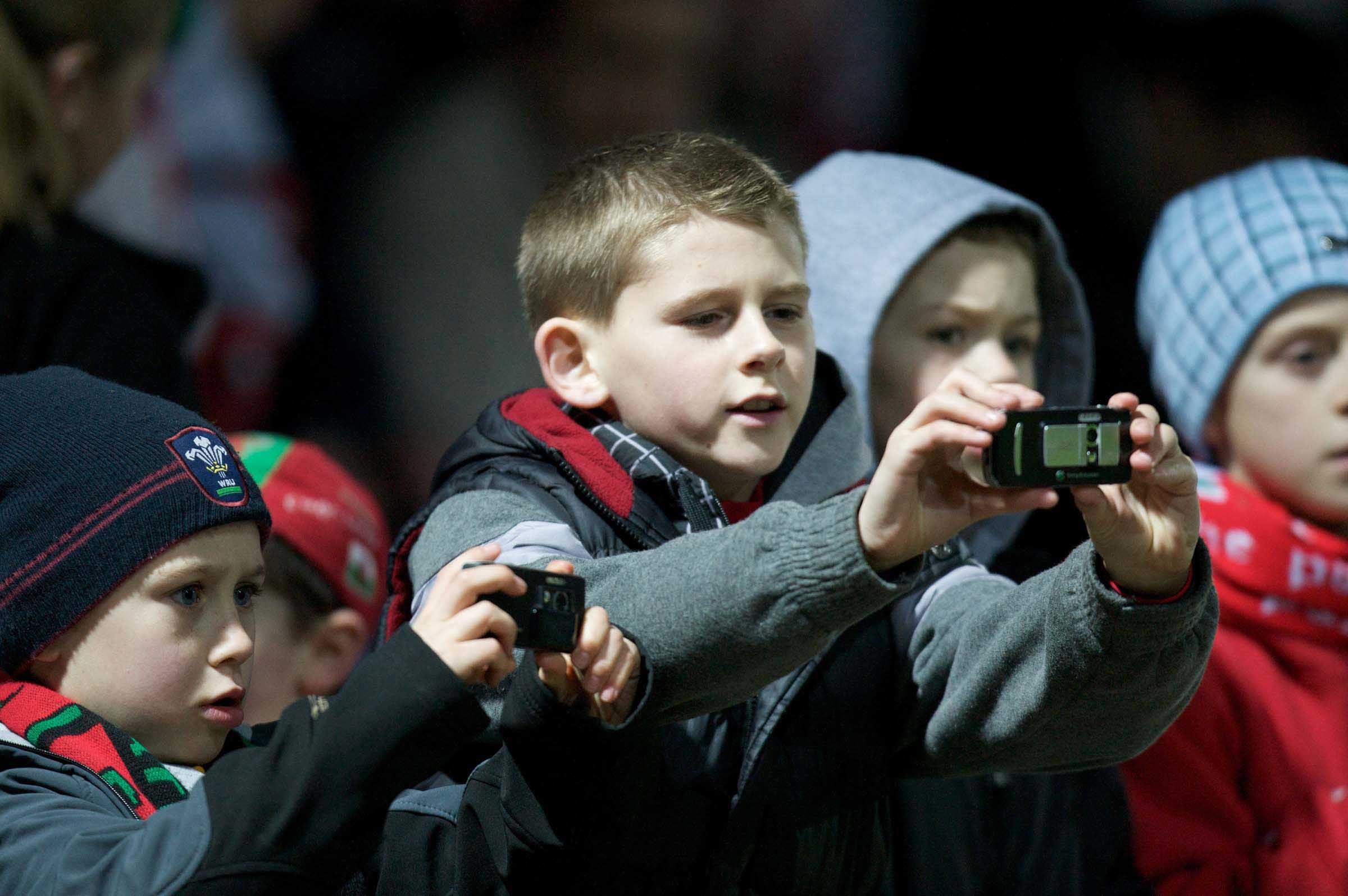 ALMOST 12 months ago, José Mourinho celebrated a Chelsea goal by venturing into the stand behind his dugout and hugging his 13-year-old son. The heartwarming moment was captured for posterity but the significance of this tender moment between father and child went way beyond a familial embrace; much more importantly, it was an increasingly rare sighting of an unaccompanied teenager at a Barclays Premier League match.
Obviously, José junior didn't have to pay to get in to see his dad's team play and defeat Southampton, he was given a complimentary ticket from Mourinho's complimentary allocation. For many other kids of a similar age, there are no freebies, just a stark choice between coming up with in excess of £50 for 90 minutes of entertainment or not going to the watch the team that they support. If Mourinho had known this, had he been aware that ticket prices are increasingly beyond the reach of many young fans and have had a gentrification effect on football crowds, it's hard to imagine that he would have been so outspoken about the lack of atmosphere at Stamford Bridge.
Go back 20 or 30 years to a time when ticket prices were much more affordable and Stamford Bridge was a very different place to visit. Atmospheric, hostile and raw, it occasionally veered towards excess but it was an authentic stadium that belonged, in a non-financial sense, to the community from which it had sprung. For good and bad, the Taylor Report that followed the Hillsborough disaster changed that.
On the plus side, Chelsea, like all other leading clubs, embraced the need to improve safety, but on the negative side, Chelsea, like all other leading clubs, ignored Lord Taylor's recommendation for the introduction of all-seater stadia to be accompanied by "a price structure which suits the cheapest seats to the pockets of those presently paying to stand" and a great deal of identity has been lost as a result.
The Premier League can point to attendances being at their highest level since 1950 and they can also highlight the fact that on average stadiums are filled to 95 per cent of their capacity. As a business model, there is a compelling argument, albeit potentially a short termist one, that there is no reason for the Premier League's members to even contemplate radical changes to existing ticketing policies. But the culture of English football has always been about much more than numbers; it is about heritage, identity and atmosphere and the longer the current situation is allowed to prevail the more these qualities will come under threat.
One of the biggest problems is the cumulative effect that high ticket prices, all-seater stadia and the changing demographic of fans attending matches is that young supporters are finding it increasingly difficult to congregate together. In the previous generation and before, teenagers would be able to stand together on a terrace and do what young people out of sight of their parents tend to do, i.e. make plenty of noise. At Anfield and Goodison Park and almost certainly at other grounds at that time, there was a rite of passage that involved youngsters earning their spurs by starting songs. That ensured clubs rarely had to worry about a good atmosphere being generated, it just happened naturally.
Now a situation has been created whereby not only do ticket prices make it prohibitive for young people to go to Premier League matches, seating arrangements make it almost impossible for them to gather in large groups. None of this is Mourinho's fault but by criticising the symptom rather than the cause he has made himself part of the problem. The reason why Stamford Bridge is not the raucous arena it should be given the brilliance of the team the Chelsea manager has put together is the same as it is at just about every other major stadium in the country – those in charge of clubs place income first, second and last on their list of priorities and issues such as the ongoing decline in atmosphere are being trampled on in the stampede for riches.
This, though, is where Mourinho has an opportunity. Having identified the problem, he could use his stature at Chelsea and beyond to find a solution. The Portuguese may revel in being an anti-hero but this is his chance to become a hero even to those who would usually love to see him fall flat on his face. All he would need to do is speak to the Chelsea Supporters Trust to seek their views about why Stamford Bridge can be so quiet and then take up those concerns, ones that have already been eloquently raised by Tim Rolls, the Trust's chairman, with his employers.
Should he do so, Mourinho would pass on a message that fans of his club feel there are too many tourists and day trippers at Chelsea home games; that young people are being priced out of supporting their team; that over-zealous stewarding can sometimes make it difficult for supporters to actually support; that identity is being sacrificed at the altar of greed. It is a message that other managers of leading clubs could also pass on to their bosses, particularly if they have the good of the game at heart as they all claim to.
Mourinho could even go a significant stage further. He could recognise that there are countless thousands of teenagers like his own son who desperately want to go to football matches. But their parents do not have reported annual salaries of £8.5 million and they do not have access to complimentary tickets. He could recognise that he is in an almost unique position of influence, as the country's most powerful manager, and fight on their behalf. He could maybe even acknowledge that the money he takes from football is on such an incredible scale that he would be able to take a seven-figure pay cut on the condition that Chelsea use the proceeds to subsidise tickets for young people.
If Mourinho really wants Stamford Bridge to become more atmospheric then it is in his gift to make that happen. But if all he does is criticise those who pay extortionate ticket prices for not making enough noise then he is complicit in the problem.
First appeared in The Times and published with permission