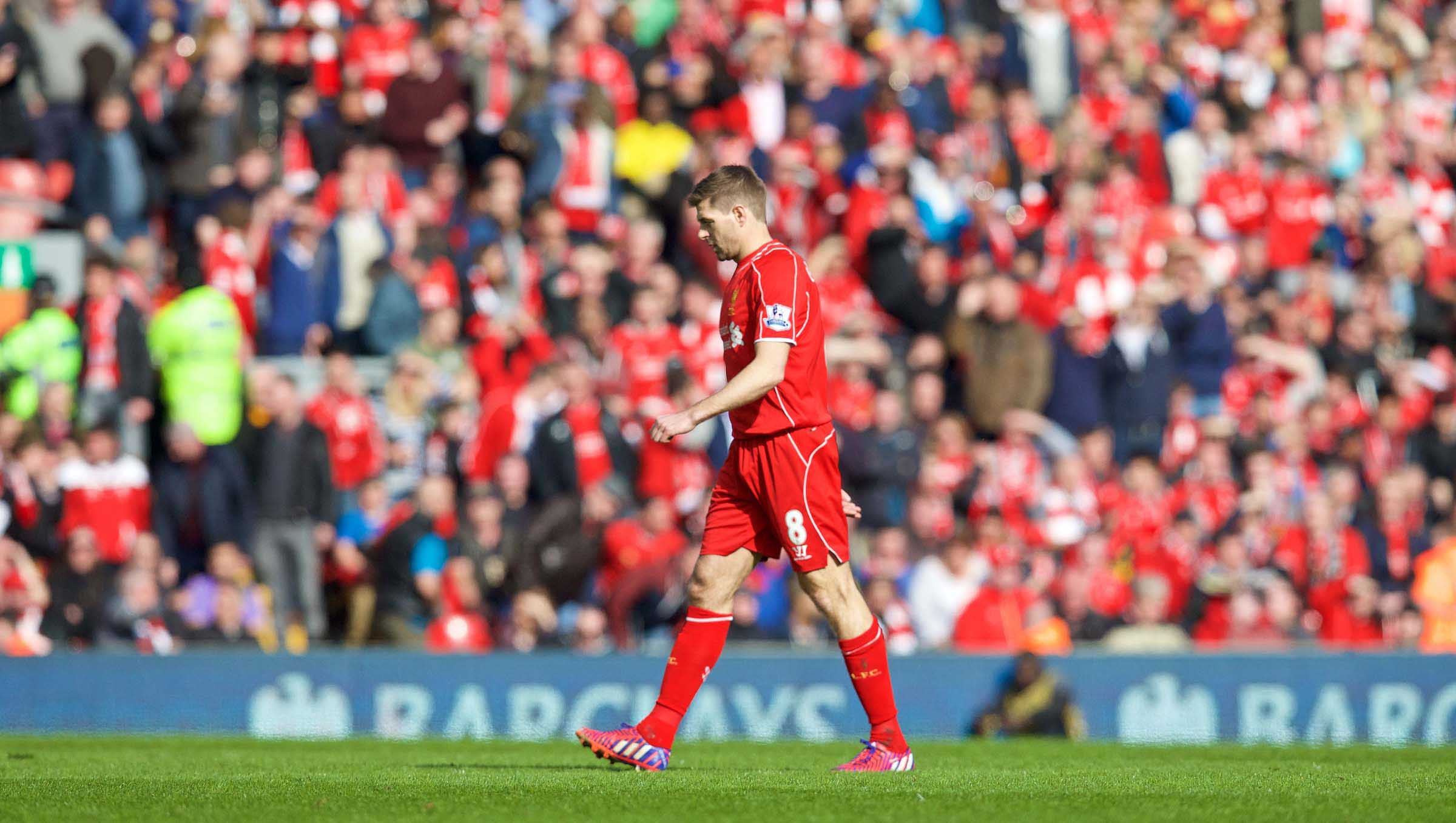 THERE has been a lot of conjecture over what went wrong. I think it was more a question of what didn't go right. Similar, but a subtle difference.
Liverpool's first league defeat in over four months does not mean the wheels automatically come off. But no-one does knee-jerk reactions quite like Liverpool fans — even after 13 matches unbeaten in he league — and the last 24 hours have brought an avalanche of blame, with some players being the recipient of more of it than others.
Yesterday was disappointing, but does it really point to large-scale fundamental issues? I said before the game that the only way we could lose was if we failed to do the things we do well. That is basically how it worked out.  We allowed our standards to slip; we were perhaps guilty of believing in our own hype and also of buying into Manchester United's decline a little too readily. Maybe we aren't quite as good as we'd like to think we are and they aren't quite as bad as we'd like them to be. There isn't an unbridgeable chasm between us and them though. It is all within the small margins of error.
Steven Gerrard made himself the main talking point about this game. Despite being sent off in under one minute, I find it hard to slag him off all that much for it. Some of the 'songs' that flowed from the away section in the Lower Anfield on Sunday afternoon were unsurprising, yet still devoid of humanity. Some years they come to Anfield with a sensibility handbrake and some years they don't. This year, that sensibility handbrake was an optional extra the travelling Manchester United fans decided to go without.
He might not admit to it, he might not even realise it, but Gerrard might well have been under the influence of those 'songs' when he lost all composure so soon after entering the game. From his vantage point on the bench during the first half he'd have heard every single one of them. For someone like Gerrard, who lost a family member at Hillsborough, it would be entirely understandable to a large extent to want to lash out.
The main side of the Gerrard issue for me is all to do with the massive shadow he casts over his team-mates. In his recent absence due to injury the rest of the squad stepped up a gear — giving a taster of how the future will be without him at the club. Gerrard's return to fitness has seen us drop back a gear or so — maybe subconsciously the players have eased off due to their safety net returning. Now, with another enforced absence for Gerrard, the squad might well collectively raise their game again. Brendan Rodgers had tried to downplay Gerrard's return, yet the wider squad still relaxed a little too much when he did. When he enters a game as a substitute he is given the captain's armband. That shouldn't be happening; he himself shouldn't let that happen and he should be encouraging the man expected to succeed him, to run onwards with his armband.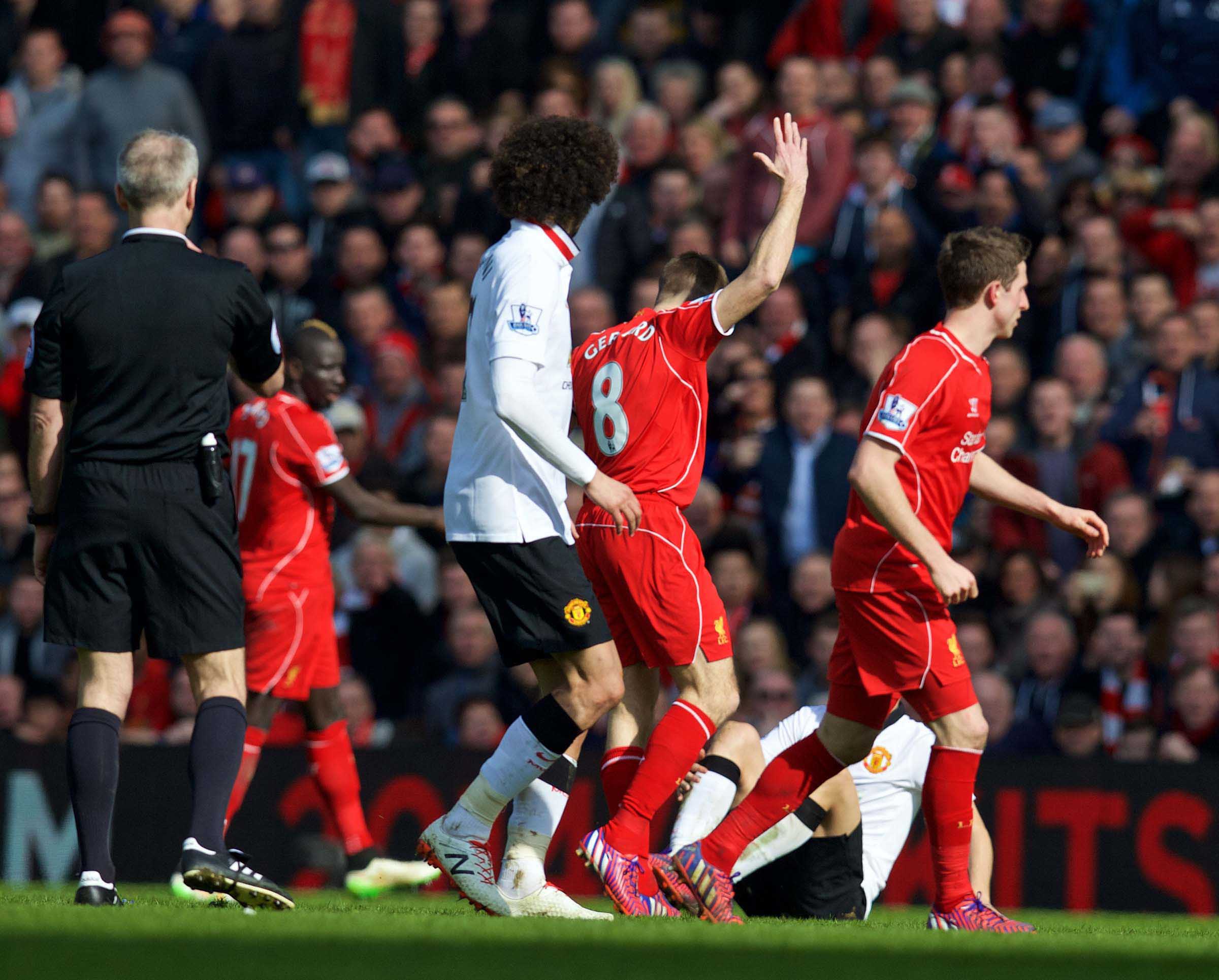 Gerrard is damned if he does and damned if he doesn't in so many respects. I don't buy into the burgeoning near anti-Gerrard stance some have taken. A good mate of mine has willed him to go with immediate effect. But in my book Gerrard should have left any public announcement on leaving the club until there was nothing left to play for. A "we'll discuss it in the summer" front of shop message would have been a better bet than the situation we find ourselves in now. A state of suspended animation tends to kick in when players or managers declare they're leaving at the end of the season. They normally become a soon-to-be obsolete spare part, but Gerrard is different, as he's the aging talismanic figure that still casts a spell on those around him. He can't do the whole 'ghost on the wall' thing — even if he wanted to, he wouldn't be allowed to.
His role should have been adjusted to one that saw him become an unofficial assistant manager. Jordan Henderson as the tentative child wobbling his way down the path on his bike without the stabilisers on, Gerrard the watchful and proud elder releasing his grip on the seat.
Nothing is lost yet. We paid a heavy price for a poor first half performance against Man Utd. Forty five minutes of poor football and one rush of blood to the head doesn't have to derail what has been some impressive momentum — we were never going to remain unbeaten all the way to May 24. Five points is not an insurmountable distance with eight games to go. The teams above us will drop points. We just have to ensure we drop as small a number of points as possible between now and the final day away at Stoke City and see where it takes us.
The two-week break ahead allows Rodgers some time to reflect and maybe even reassess. Arsenal away will give us the perfect place to either start a new run or leave us with a mountain to climb. Even then, mountains can still be conquered and can you really say with all certainty that we have anyone to fear?
Take a deep breath; the final reckoning is still two months away. We can still walk away from this season with a Champions League spot.
[yop_poll id="40″]
[rpfc_recent_posts_from_category meta="true"]
Pics: David Rawcliffe-Propaganda
Like The Anfield Wrap on Facebook