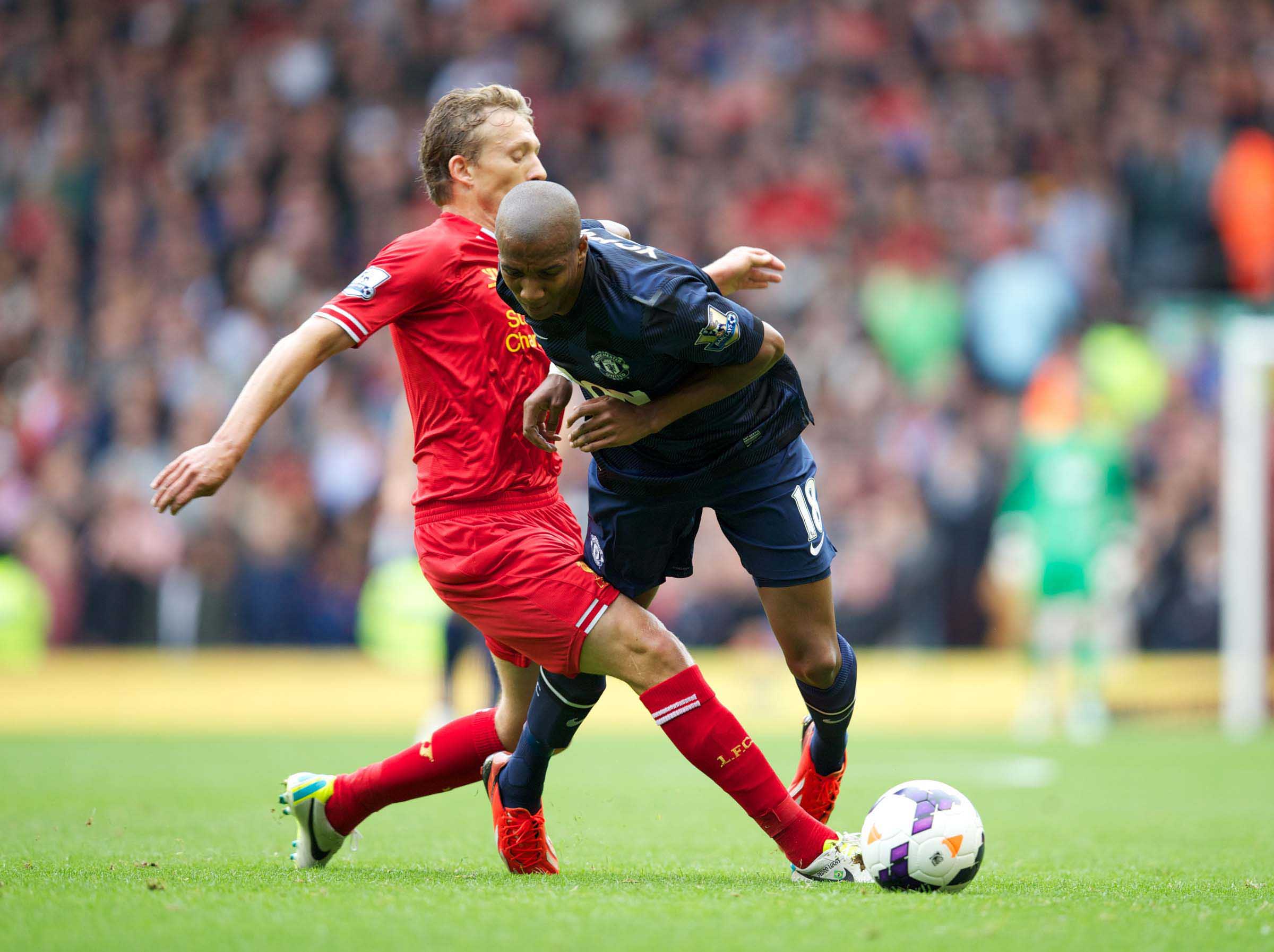 IT all started in October 2013. I'm doing an Anfield Wrap podcast the day after our 3-1 home win against Crystal Palace. The game marked the return of Luis Suarez, a gem of a goal by Daniel Sturrridge which, due to there being so many last season, has been lost in the annals of time, and a more prosaic Steven Gerrard pen.
Elsewhere, we'd conceded an inevitable goal thanks to sloppy concentration and our propensity to fall asleep in the second half of games. Plenty to discuss there then. All is going well, although at one point I am to recommend a loan spell for the day's right wing back, Raheem Sterling. I'm often amazed they allow me on.
Of the handful I've done, it is my favourite podcast. Not because I was any good or anything like that. Christ, no. The Raheem dog egg alone put pay to that. No, I was average at best and in some ways my answering the opening question ('What would your specialist subject on Mastermind be?' followed by a question on your subject) marked a rare high. Later, I'd receive an honest appraisal from my mum. She told me, in her usually candid and forthright way, to stop mumbling, to speak at some form of recognisable volume and to stop saying 'Er' at the beginning of every sentence. Scouse mums.
No, I enjoyed it because about two thirds of the way into the recording, Neil asked me a question which absolutely threw me. I was totally stymied. Fogged. At a loss. I love moments like that — being offered a view that seems so leftfield that it absolutely flummoxes you; only this one was recorded and sent to the world. There were quite a few 'ers' then, I can tell you.
I'm normally fine when it comes to thinking on my feet. After all, in that very hour we'd already discussed the Sherlock Holmes short stories, the indie band Ride and the film Dirty Dancing. As you do. This, however, caused me to gulp pints of air through a mouth that could barely close. I stared at the man with an almost paralysing sense of confusion.
The question then. I can't remember it word for word but it was something along the lines of: "We've grown up with Liverpool having great midfielders. From Souness, Jimmy Case, Alonso, Gerrard, Mascherano etc — we love our midfielders. Glorious players. Meanwhile, Man United have won loads of leagues through being good in both boxes. Do we put too much onus on central midfield when being brilliant in other areas wins leagues?"
I stared at him for what seemed like a couple of hours, vainly hoping that Gareth would leap in and end my torturous dead air. He did not.
It seemed an extraordinary concept to me, but not quite as heretical as I considered at the time. It still seemed a bit jazz hands, a bit 'New Coke'. Less onus on midfield? As a man of falling years he might as well have asked me if we should give drinking water and using oxygen a miss. It spoke of a world I wasn't prepared to accept. Liverpool less reliant on midfield?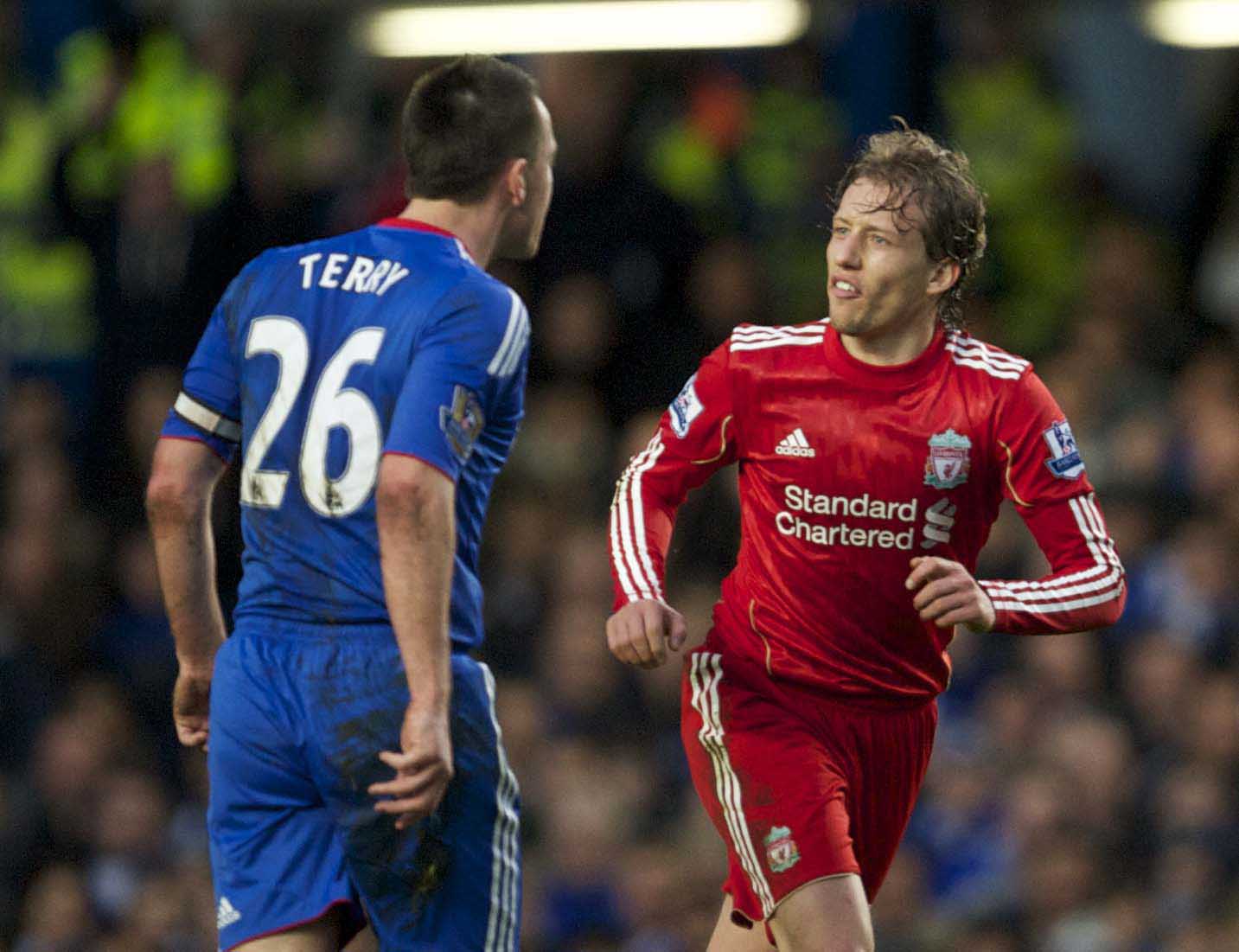 I love central mid. If I had been any good I would have played there. Scoring goals never interested me, which was just as well. I wanted to be the player who created the magic. The unsung hero. The necessary cog. The heart of the rhythm section. I wanted to be more Brian Jones than Keith Richards. I'll give you the bullets and you do the rest. Yet he has a point. I can't deny that. Anderson and Nani have won loads of trophies for Man U. This required thought. About 15 months' worth.
Souness and Case, Whelan and McMahon. Alonso and Mascherano. Redknapp and Barnes. Rafa spoke of controlling games, using the midfield to win the ball and either press or release pressure through possession. Not everyone needs partnerships like that now. Look at Chelsea. A great keeper, a fantastic and criminally underrated centre back in Cahill and Costa at the other end of the pitch to win them games.
Yes, Neil has a point. I can see the value of the theory but I'm not convinced. I've tried to work out whether that's just because I'm old and resistant to change but I don't think that's it. I like midfielders, damn it. I like pressing midfielders and I like defensive midfielders. Brendan half agrees with me, too. He loves an attacking midfield and last season bore witnesses to everything on the pitch being turned into goals. A strong defensive centre mid would only be welcomed if he could throw in a few assists too. Goals are everything.
Can you stop goals? Yeah. Okay, but can you score them? That seems to be the main criteria but yet it doesn't explain Joe Allen or Lucas Leiva. *If* the Brazilian is off to Italy and, given the manager's preferences and reluctance to buy for that position, is this the end of the specialist defensive midfielder?
It's a strange role and one that is sacrificed and recruited according to opponent. Necessary for City away, less so for Anfield cannon fodder. Their job is, of course, to break up play and slow things down if needed. Dietmar Hamann was great at that, and even better at drawing fouls to take the pressure off his back four. When you know your quarry aren't going to be anything like adventurous you can give him the day off and send him off to the safari park with Jose Enrique and his selfie stick.
Most defensive midfielders can't do anything but that role. Look at Lucas when he goes forward. He needs to pass rather than have a go himself. Defensive midfielders, as a rule, don't score goals. And I love goals. Adore them. Any type, really. Antonio Nunez's goal in the League Cup final sent me into paroxysms of pleasure and that was far from pretty, but I do like a defensive screen. There is virtue in a boring holding player who just steps in and breaks things up when needed. That's all they may do and it looks uncomplicated but they're still vital regardless of the age. People will always adorn their walls with pictures of either glamorous end of the pitch rather than Dunga or Makelele but they are just as important. Look what happens when we're light in that department.
It may seem churlish to bring up Brendan's bad games given that they were so long ago but his debut v WBA and the Arsenal home game a few weeks later show the dangers of an open door midfield policy when Lucas was injured. Centre backs don't like strikers running at them and then running behind them and any top heavy side are always going to struggle if the back door is open.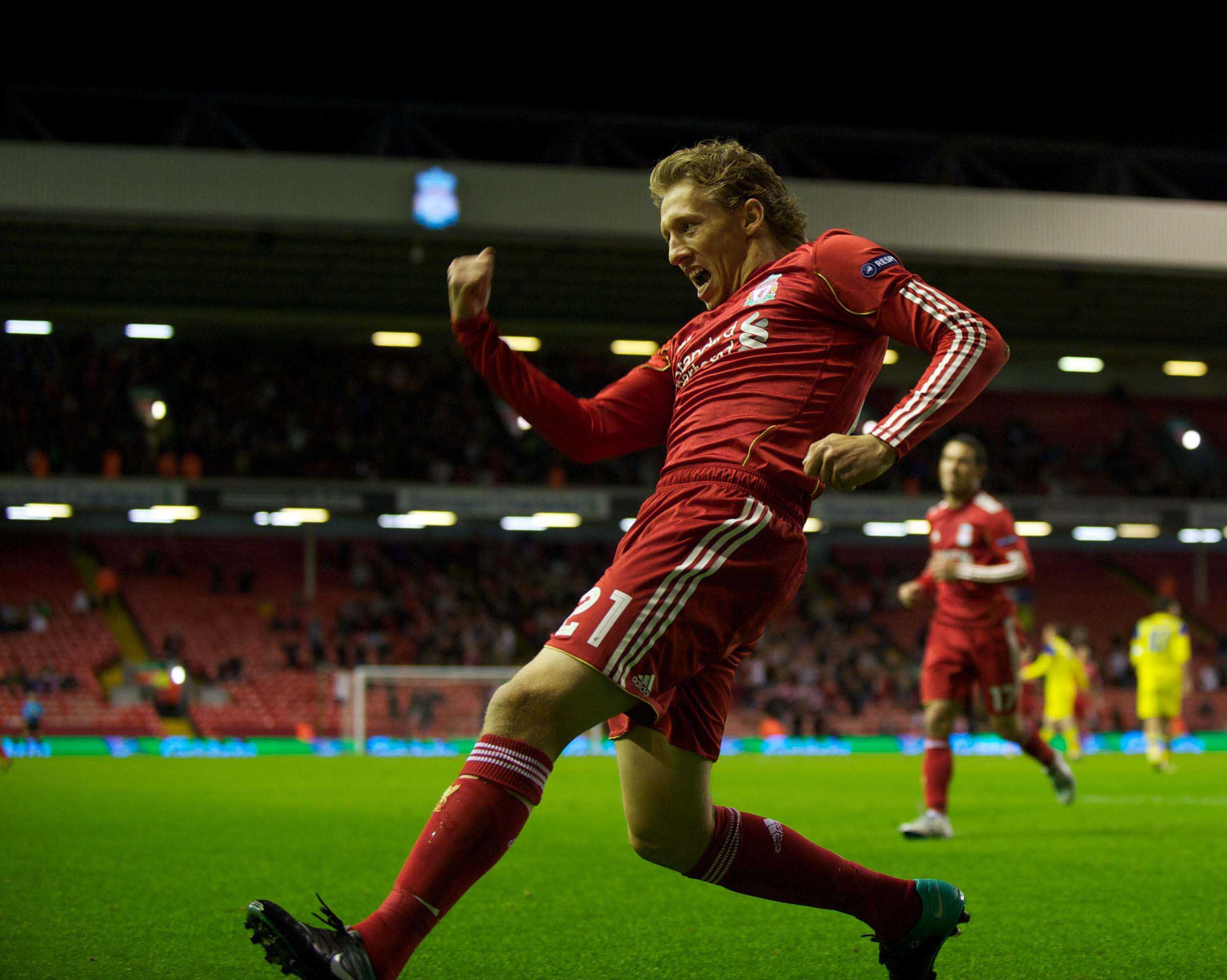 If Lucas is to go, and this minute's rumour is that we want a sale and cash rather than a loan and/or instalments, is he likely to be replaced? So far Brendan has not bought a recognised defensive midfielder in his time here, preferring to use pressers, outright attackers or Joe Allen (That's harsh, isn't it? Sometimes he's lovely to watch, Joe. I just don't know what his job is. Not much of a tackler, hardly any assists, fewer goals).
If this is a new age or style, and Brendan, to his credit, is keen to try anything, is his vision a bold step to finding a new way to play or the Emperor's New Clothes? The back three/four are in the altogether.
Tottenham tried something similar back in 1994 with Jurgen Klinsmann and his mates just trying to outscore their own defensive blunders. They finished seventh after replacing the gung-ho Ossie Ardiles with the more pragmatic and extraordinarily haired Gerry Francis. It's great to watch but if your strikers misfire you're in trouble. You need very, very good strikers for that to work as we saw last season. If you haven't got them and are without a decent screen, you're looking at a low goal difference.
This stretches to the continent too. In our heyday we were great at boring out 0-0s abroad and then battering teams at Anfield. That's going to be difficult to do without a strong defensive core. We can't, for example, do what Chelsea did at Anfield last season and absolutely strangle the game (with Schurrle playing the unusual role as second left back) and you need that weapon in your artillery at times. Sometimes a new way to draw is the same as a new way to win.
I hope we don't sell Lucas. Despite the boos and jeers and his uncanny ability to give away free kicks in the most dangerous yards of the pitch, I've always liked him. I even liked his silly Alice band along with his Roger Daltrey haircut. In his early days his major crime seemed to be that he wasn't Javier Mascherano but he became an important player for Liverpool. My point is, it's also an important position for Liverpool and if we're going to sell I'm uneasy about him being the last player of that kind.
Goals are, indeed, everything, but a strong midfield can stop them as well as provide them.
Pics: David Rawcliffe/Propaganda