LAST week, when we decided to do player ratings, John said: "Do you want to do Besiktas at home as the first one?" And I said "Well, as you'll do most of them, you do the first one and set the tone. So hang on for Southampton."
The tone he set was dead funny. It's easy to be dead funny when you win. It's harder to be dead funny going out on pens on a terrible pitch when you should have put the tie to bed first half.
The other thing we said is that we'd be like L'Equipe. We'd use all the numbers. Five would be average, alright. A solid enough performance. A nought would be achievable. You should be able to have a lad getting a three and still win and that three could still mean he did OK in patches. All the numbers are in play. We'll take into account circumstances etc., but in a climate where five seems like a baseline and anything beneath it is abhorrent, our numbers might seem harsh.
Let's also remember, we said, we're idiots and there is nothing objective about this. We'll always be wrong.
So we can use this game, with its very good first half where Liverpool should have put the tie to bed, its pretty poor second half and then the tired extra time and penalties to demonstrate what we mean. So three figures for this game — 1. first half 2. second half and 3. extra time/pens.

SIMON MIGNOLET: 5/6/5
Did alright, little wrong, commanded his box, saved everything he could. No chance with the goal. What a strike that was. Sensible Soccer goal, bending away outrageously into the net. Unlucky with the pens.
KOLO TOURE: 5/4/4
Little to do first half, seemed a little lacking in practice second. It's a tough position for him. He, Skrtel and Lovren would all most like to be the centre of the three in this shape.
MARTIN SKRTEL: 6/6/5
Dealt with Ba well enough. Good blocks, tackles and headers.

DEJAN LOVREN: 5/4/4
Should do a bit more for the goal — contrast and compare with Skrtel's blocks in recent weeks. Playing a big ball a bit too often first half, did OK in extra time. Feel for him over the penalty. Can happen to anyone. If You'll Never Walk Alone means anything, it means you don't rant and rave over a lad missing a penalty in a shootout, you don't discuss how much he's on a week, you don't use it as a metaphor for his whole season. He missed a penalty. He will have been trying to score.
JORDON IBE: 5/4/-
Second half was the first time he was exposed. First half he did OK. Probably should have been hooked earlier, but it's not my job. Noticeable that he was targeted relentlessly.

EMRE CAN: 5/3/4
Intriguingly I'd say that it was Emre's poorest game in this run he has had and it was in his preferred position. Lovely pen. We missed him at the back and Henderson in midfield.
JOE ALLEN: 8/2/4
First half proved my point. Second half proved Dave Segar's. Ended up nowhere. Extra time he looked very leggy. Great pen.
ALBERTO MORENO: 7/6/6
All round Liverpool's best performer on the night. Great energy and purpose. He's currently coming on game after game. Seems a good lad.
RAHEEM STERLING: 5/4/4
Suffered most from the state of the pitch and from Besiktas's lads being brilliant at nearly fouling but not quite. I love that sort of thing. Raheem obviously doesn't. He did OK, but could never quite get himself going.

DANIEL STURRIDGE: 5/4/4
Hardest to rate. First half I suppose you have to be in a position to miss them and his movement was excellent. Regardless, the ball should have hit the back of the net and ended the tie. Second he wasn't in it and that isn't his fault. Extra time, he looked goosed. Rustier than the Gormley's on Crosby Beach

MARIO BALOTELLI: 6/4/-
Good first half. Held it up very well, was involved, closed well, some lovely touches. Second he just couldn't help the side out as much. Acted as a lightning rod for all sorts of nonsense. Looks a lovely lad when he smiles. I love in-game montages. An editor, telling a little story.
SUBS
JAVIER MANQUILLO: -/5/5
Looked a little short of games but did OK when he came on.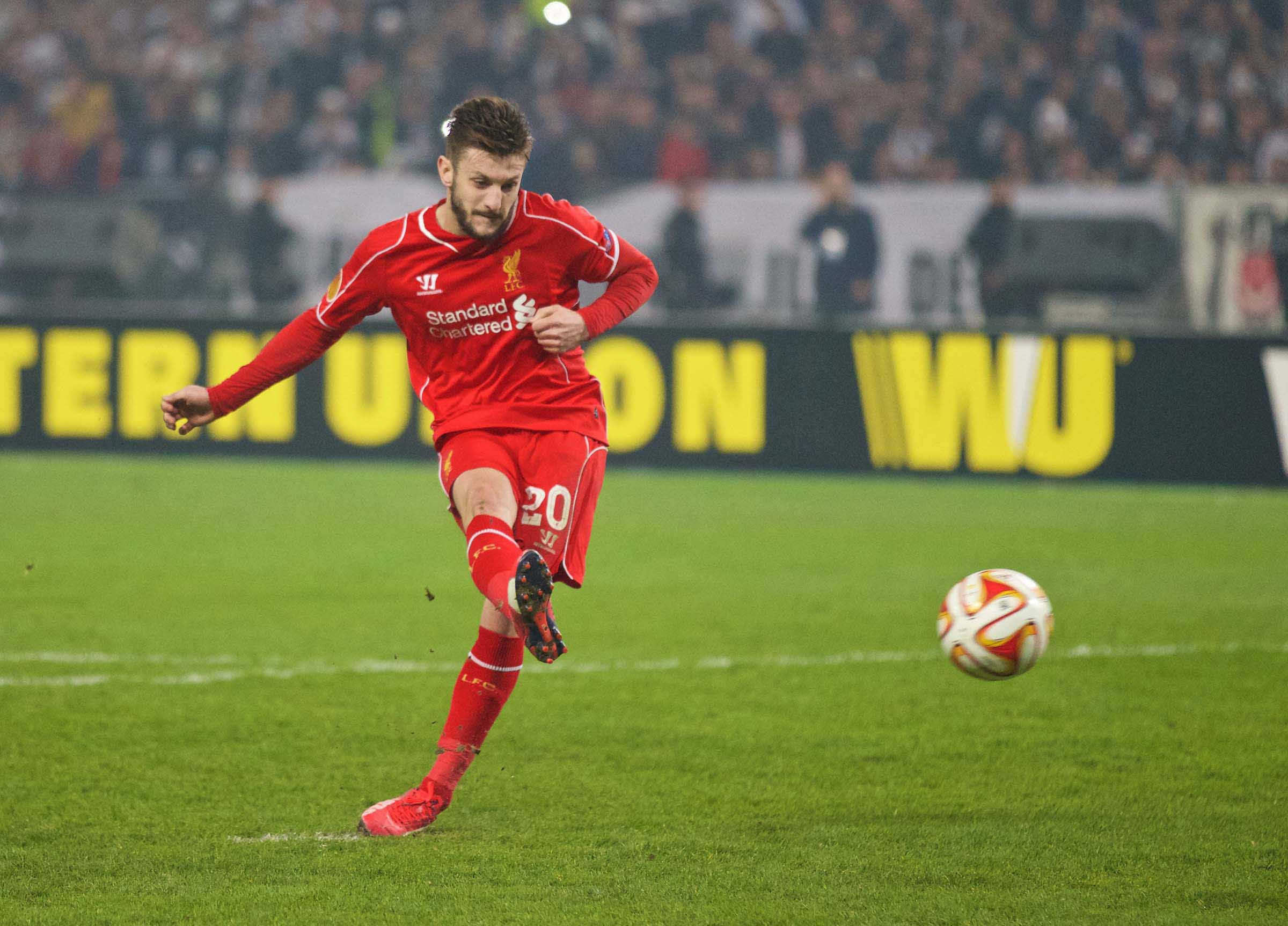 RICKIE LAMBERT: -/-/5
Caused a ruckus, took a good penalty as you'd expect.
ADAM LALLANA: -/4/5
Just couldn't impact upon the game, came on to something that was a little too chaotic and disjointed. Good pen.
[yop_poll id="35″]
[rpfc_recent_posts_from_category meta="true"]
Pics: David Rawcliffe-Propaganda
Like The Anfield Wrap on Facebook