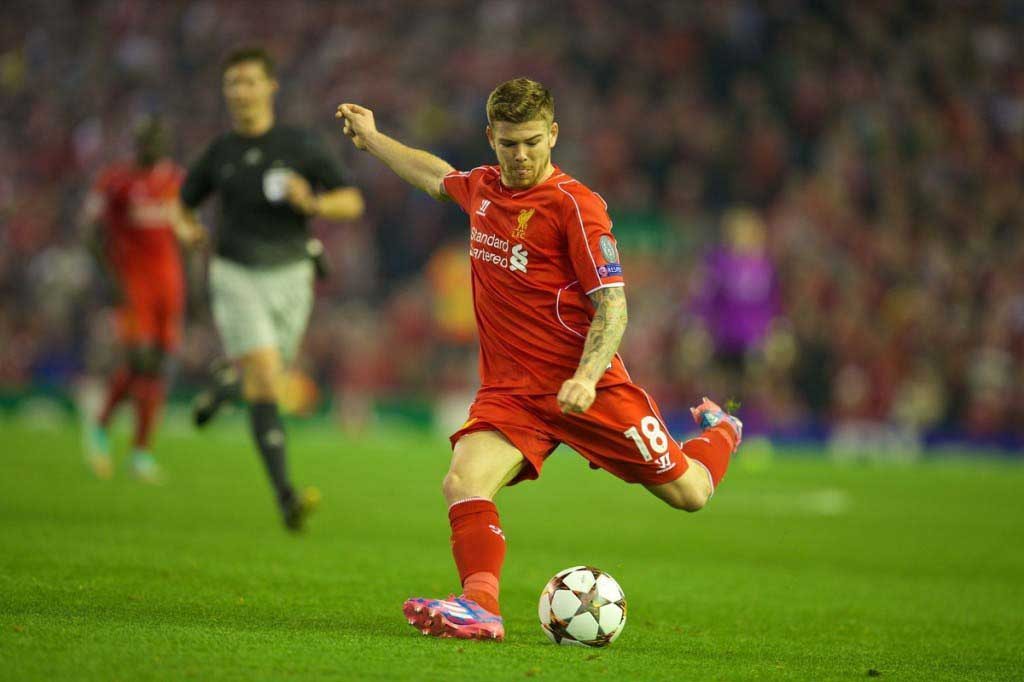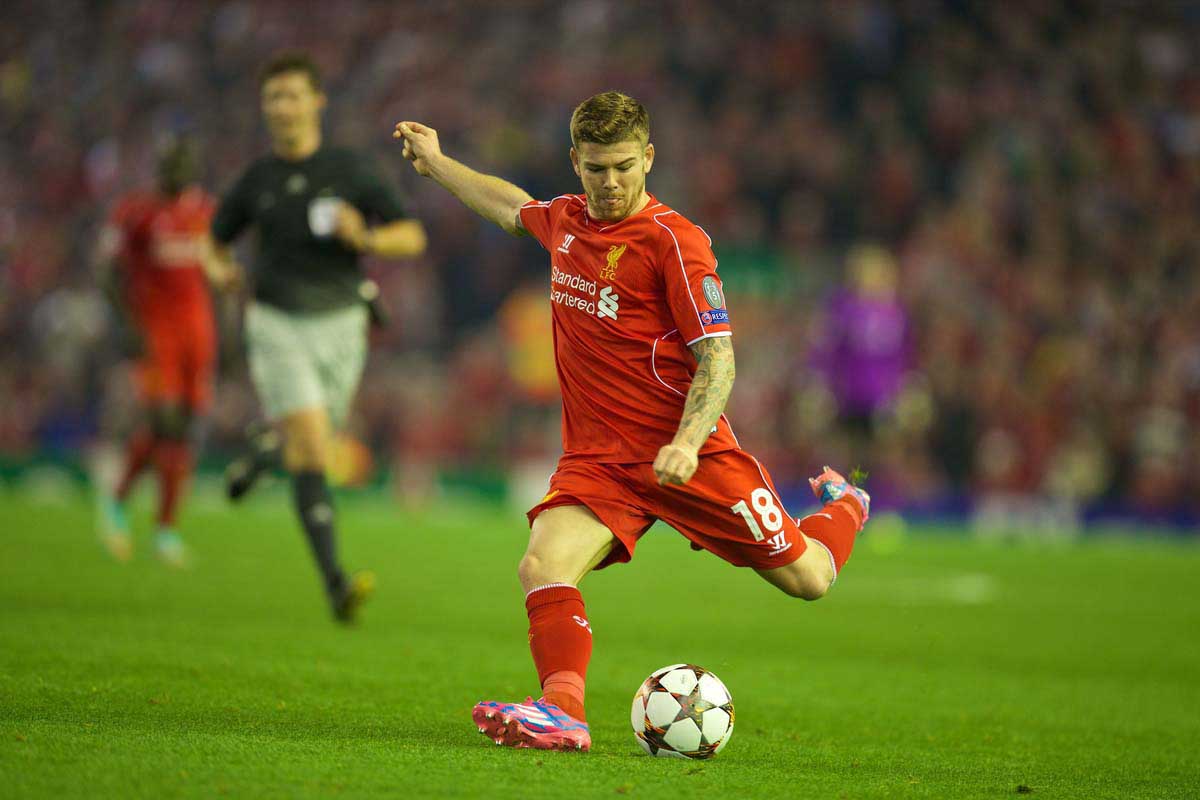 THREE is the magic number, no more, no less.
Then again, maybe more accurately it's 18 that is looking suspiciously like the magic number.
Early days still, but the more I see of Alberto Moreno the more I like him. It was another fine performance from him last night against Ludogorets, in a game that won't go down in the lexicon of legendary European nights at Anfield.
Brendan Rodgers however might just have solved the problematic left back issue that's arguably been rumbling on since the evening of Wednesday 21st January 1987, the night that Jim Beglin was stretchered off the pitch at Goodison Park during a League Cup quarter final Merseyside Derby with what was, horrifically, a broken left leg.
Beglin, just 23 at the time of Gary Stevens' ill-advised tackle (that Alan Hansen described as "a mile high and an hour late") never played a first team game for Liverpool again. He should have been Liverpool's left back for years to come; certainly he could have held the role well into the mid 1990s.
Instead he missed out on being a part of that remarkable 1987/88 vintage and linking up and down the left with the hypnotic John Barnes. He missed out on the Republic of Ireland's finest moments – Euro 88, Italia 90 and USA 94 – and missed out on the early years of the Premier League, of which he would realistically have been a part of.
It's hard to countenance but we've struggled to fill the left-back spot ever since that fateful night almost 27 years ago.
Since then, Liverpool have fielded a combination of specialised left backs that simply haven't been up to the job on a long-term basis, or some very talented 'makeshift' left backs that carried the role well, but were then eventually returned to their regular position.
In the wake of losing the services of Beglin until David Burrows and Steve Staunton came along to fight it out for the number three shirt in 1988/89, there was a span of time where the position was handed on like the passing of a baton as Mark Lawrenson, Steve Nicol and Gary Ablett all had spells at left back. Ronnie Whelan even found himself filling in when we were stretched and played left back in the 1987 League Cup Final defeat to Arsenal when neither Lawrenson nor Nicol were fit to play, and Ablett only had one appearance under his belt.
Burrows and Staunton played pass the parcel with the position between late 1988 and mid-1991, with Nicol also making cameo appearances there occasionally. He was outstanding at left back during the first half of 1987/88, claiming himself it was his best position.
Nicol would have made a world-class left back had he not been such an invaluable commodity of a player, one who was genuinely good in all positions across the defensive and midfield lines, always heading off to either return to right back or fill in elsewhere.
After Staunton and Burrows were prematurely moved on we suffered a succession of horrors at left back: Julian Dicks, Stig Inge Bjornebye, Steve Harkness, Dominic Matteo and Christian Ziege more or less took us beyond the millennium.
Rob Jones covered brilliantly for a short while, although much of it was as a left-wing back rather than a traditional left back. Jamie Carragher carried the position in a safe but unspectacular manner during the 2000/01 cup treble season. Burrows and the first version of Staunton have gone on to look world beaters compared to those that have followed them.
Then along came the conundrum that was John Arne Riise, who was nowhere near as good of a left back as he was as a left midfielder. Far too one footed to comfortably defend balls that ran across him from both left to right and right to left, as he'd end up awkwardly circumnavigating the ball at times to position it on his left rather than use his right foot. Riise often had the turning circumference of a cross-channel ferry in these situations.
Djimi Traore is a European Cup-winning left back….. I will never grow tired of that fact, yet he was pretty awful a lot of the time. Gregory Vignal and Emiliano Insua were going to be the answer to the never ending left-back question, except they weren't. Fabio Aurelio was a decent player but averaged well under 20 games a season for his six years at the club.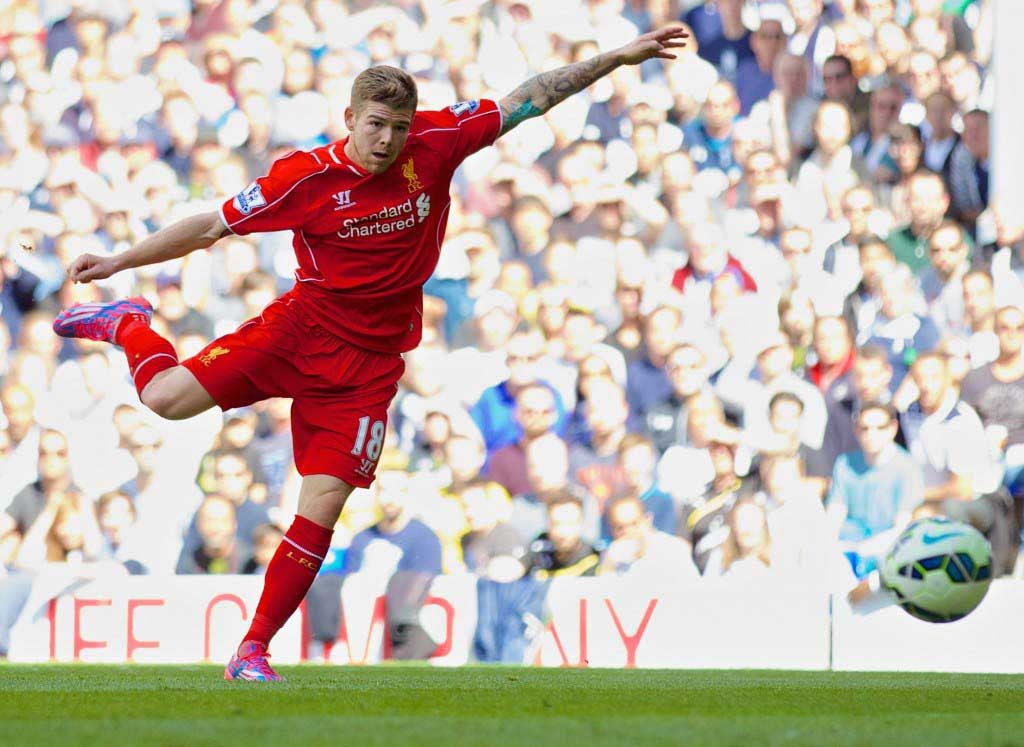 Alvaro Arbeloa was another right back that looked more comfortable playing at left back than our regular left backs did. Jose Enrique is another one that has polarised opinion. At times last season Aly Cissokho scared the living daylights out of us and Glen Johnson did reasonably well as the latest 'ringer' called over to cover from right back, until Jon Flanagan stepped up to be the 'Scouse Cafu'.
Suddenly, however, we've got a left back that really does look comfortable in the position. Moreno seems a player with a low centre of gravity, fast and skilful, always looking to support the attack and willing to put his body in the way of opposing attackers, a great left foot that puts in some consistently good crosses and he doesn't panic in tight situations.
The Scouse Cafu is still to return to fitness and contest the spot too, how good is that? Left back has morphed from our most troublesome position to potentially our most carefree. Last season, remember, some were arguing that Daniel Agger should have been given a go at left back.
With Javier Manquillo also continuing to slot in seamlessly at right back, it was very much the full backs that were the main positive on a difficult night against Ludogorets – the first step on what will be a steep Champions League learning curve.
That was meant to be our easiest game last night? Things are meant to get harder from here, but football has that lovely habit of the 'easy' sometimes proving difficult and the 'hard' being a doddle. We made the 'easy' job of finding a quality left back very difficult for over a quarter of a century. Happily, the position now looks like it's in safe hands.
Pics: David Rawcliffe-Propaganda Photo